This post may contain affiliate links. Read my disclosure policy here.
Saturday night, Jackson, Olivia and I went over to our neighbor's house to decorate eggs together. It was fun and, of course with a two year old at work, a little messy.
My neighbor had a great tip — use an empty egg carton with the tips cut off to hold the eggs while they are drying. It worked perfectly!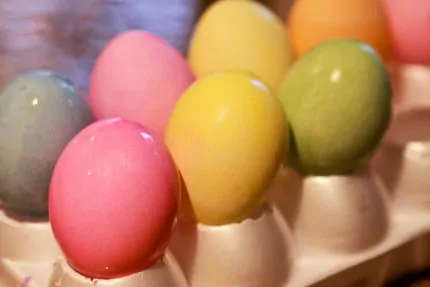 I asked Jackson to show me one of the eggs he had decorated for a picture, and he promptly stuck it in his mouth. Ay yi yi. What is a mother to do, but click.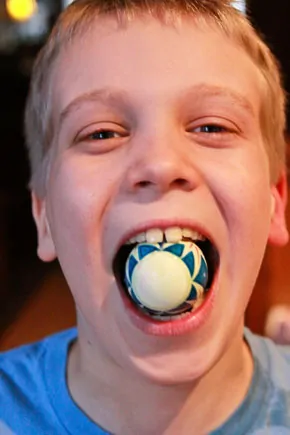 Of course, Olivia has to copy her big brother. And getting his sister to misbehave is Jackson's greatest joy.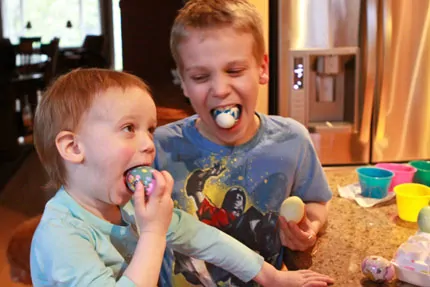 After the eggs were all finished, my kids didn't waste a second and started peeling. Somehow a decorated egg is all of a sudden irresistible.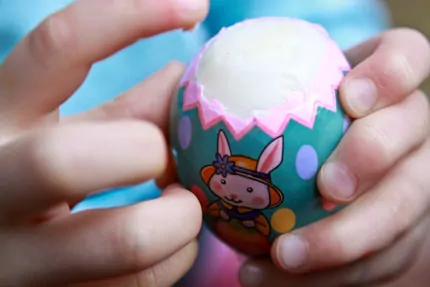 After a few minutes of trying to get into her egg, Olivia gave up and tried to eat it anyway.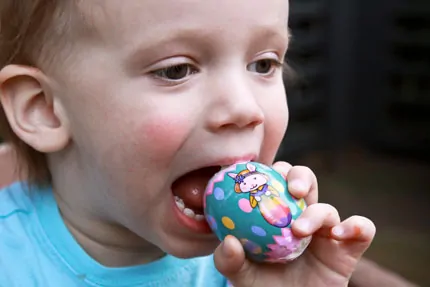 And I quickly snapped a few shots of the uneaten eggs…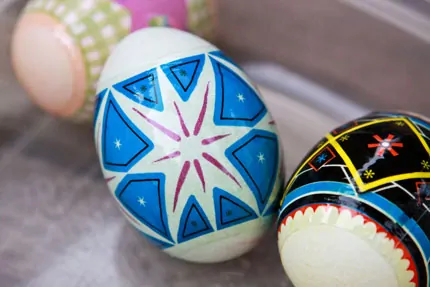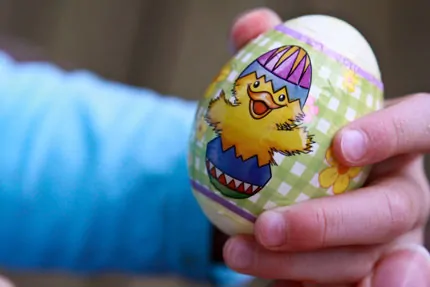 HAPPY EASTER to you all!!!