This post may contain affiliate links. Read my disclosure policy here.
As a Canadian, I've been staying out of this hot topic debate.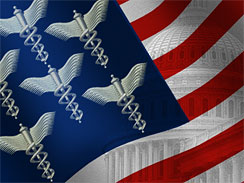 I am very grateful for our health care here in Canada and while it's not perfect, especially in BC, I cannot imagine living without it.
I know health care reform is a complicated issue in the US, and I admit that I do not know enough about the details to make an argument either way. Also since it doesn't apply to me, I think it's best that I don't voice an opinion.
But, I want to know how you — our readers here at 5 Minutes for Mom — feel about the recent health care reform vote.
Answer this quick poll and leave a comment telling us your opinion of the health care reform legislation that has now passed into law.
(Please be respectful in your comments, we reserve the right to edit or delete inappropriate comments.)
[poll id="10″]
Thank you for voting!
Here are two videos from the CBS news website.
I have tried to select two videos that do not voice an opinion of the law. One is President Obama's speech and the other is a summary of events from CBS News.
If you have recommendations of video footage that we should watch, please leave the links in your comments.