This post may contain affiliate links. Read my disclosure policy here.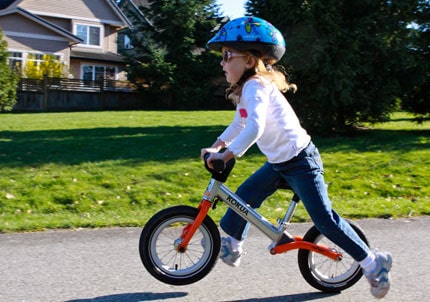 Julia riding her LIKEaBIKE!
My favorite video ever is this one we made of Julia and her best friend riding their balance bikes.
Julia has been riding a balance bike since she was 2 years old. For her 4th birthday we bought her a pedal bike and she could immediately ride it without any training wheels. At almost 5 years old now, she still loves riding both her balance bike and her pedal bike.
(Disclosure: We sell these balance bikes at our online store Pedal Cars and Retro Collectibles.)
Thanks to Uisce for creating Wordless Wednesday.

Written by Janice, co-founder of 5 Minutes for Mom
You get our feed right?