This post may contain affiliate links. Read my disclosure policy here.
Marcel Walker, professional photographer, rescues your point and shoot (and your DSLRs too!) with just a flip of your settings dial!
5 Minutes for Mom Photography — Basic Settings Tutorial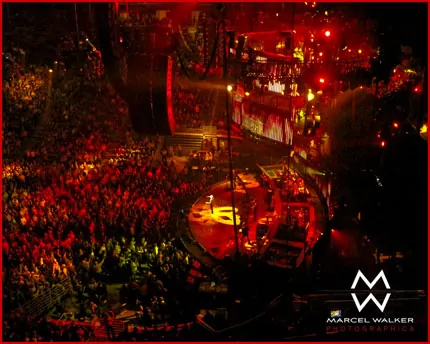 The secret to simple success with your camera — yes, even your point and shoot! — is in your settings on your camera. In fact, missing out on understanding your settings can make life with your camera unfulfilling, frustrating and just plain miserable!
But, by simply learning how to use the settings on your camera body you can very much "liberate yourself" (and you won't even have to burn your bra). So here in my first post for 5minutesformom, I'm going take the opportunity to briefly explain the value of learning how to use your settings on your camera. The shot below…pretty terrible.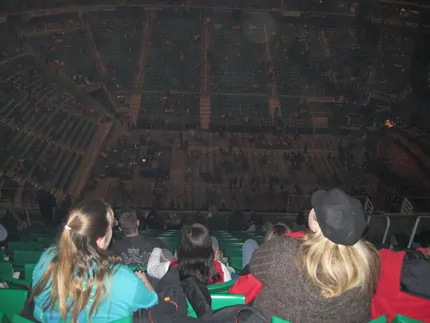 What's the difference between the first shot and the second shot?

I simply changed my camera settings.
No really, the truth is, both were shot with a Canon D1200 in jpeg mode. This little puppy runs about $150 US dollars. Oh, and it also does video (No Canon did not pay me to say anything of the sort, but anyone who knows anyone at Canon, please let them know they can send me free stuff ANYTIME). As much as I was sorely tempted to monkey around with the images in Photoshop, I did not. I did add some clarity and maybe a little saturation in Bridge, but that's it.
Is the idea of learning how to use your settings becoming just a little more exciting?
The following instructions below relate to point and shoot cameras as well as DSLR cameras. According to Wikipedia, a DSLR is a "digital single-lens reflex camera that uses a mechanical mirror system and pentaprism to direct light"..blah, blah, blah…in other words it's a big fancy camera that have a lenses that can come on or off. And a Point and Shoot — well that is the oh so creative name for all those other cameras you "point and shoot!"
Settings 101
On most cameras you can set the file size, set it as big as possible. This means your camera will capture more information and thus yield a higher quality image.


Your camera will most likely have the following settings with icons:

Mountains for landscape mode – which means your camera will use a larger F-stop to get more into focus. This shooting mode enables the photographer to capture scenic views, landscapes, and distant objects.
A face for portrait mode – When you switch to portrait mode the camera will automatically select a large aperture (small number). This means that the background will be less in focus and your subject will be.
Macro mode (usually represented by a tulip icon) allows a digital camera to take close-up pictures of small objects like flowers, tacks, crumbs, smashed toys, etc. with a good amount of detail.
A man running or some other similar graphic represents sports mode – It will use a faster shutter speed allowing you to capture action without any blur. With newer digital cameras this will generally allow you to shoot a continuous amount of shots rapidly.
Flash – you can generally set it to auto, or manual (off or on) and red eye removal. You can also do some cool delayed shutter sync stuff. If you remind me, I'll do a post on it. KNOW THIS, your camera flash generally only travels 8-10 feet. Your manual should tell you what distance your camera will cover or you can just Google it. So the next time you go take picture's of your daughter's beautiful dance recital don't be disappointed if the stage looks dark but the bald man's head in front of you is nice, bright, and shiny.
Last but not least, WB or white balance – a function that will compensate for various color temperatures. Did you know light has color temperatures? It does! For example, have you have ever taken pictures under tungsten lights indoors and everything has a yellow tinge or what about when you shoot pictures in the shade and everyone looks blue. You can make adjustments to your white balance that will take this into consideration so you won't have any yellow bellied or blue bayou looks. Now when I was shooting the Billy Joel Elton John Concert, I adjusted my white balance so that the stage color would pop and wow they did!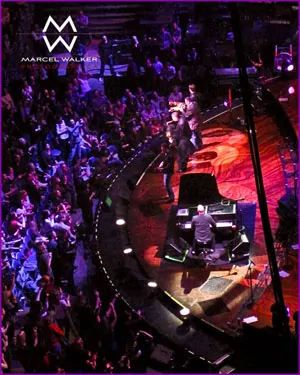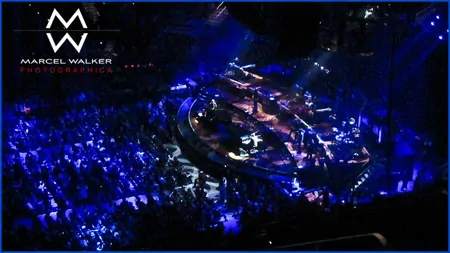 I'll be putting these up on Flickr so you can see some of the other shots.
Your homework this week is to do two things. First, find your camera manual. You may be able to download it online or even order it. Second, if you don't already have one, set up a Flickr account. I'm brand new to Flickr, so you pros go easy on me, k? And for those who know your way around Flickr, we'd love some hints and help.
Next week, I'll be writing more about settings with some hot digital pictures. Until then, happy picture making!
(You'll be so proud of me I set up a flickr account, FOR REALS!)
Marcel Walker is a self described "photographoholic." She offers photography services for individuals, modeling agencies, media, and corporations as well as fine art photography prints and accepting commissions from individuals for fine art photography. Her work has been featured in a number of galleries throughout the Wasatch Front, including a current exhibit at the current Salt Lake Arts Center.

You can see more of her work at www.marcelwalker.us and www.myphotographica.com which is a website that offers tips and tools for women who want to learn photography and photoshop specifically to help women tell their stories. Marcel is new to blogging, twitter, and flickr, but we are thrilled to have her learn the ropes here at 5 Minutes for Mom while sharing with us her incredible photographic experience.