This post may contain affiliate links. Read my disclosure policy here.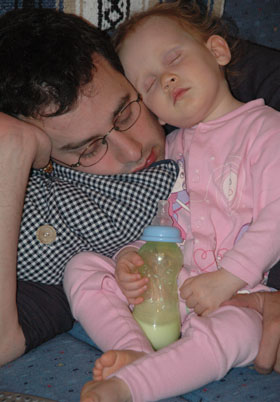 Happy Father's Day to all the wonderful Daddies out there!!!

(I've posted this picture before, but I just had to post it again… it's such a wonderful reminder of the happiness Daddies bring to their children.)

We realize Father's Day is a bittersweet time for many. Our hearts go out to all the Daddies serving in Iraq on this Father's Day. We can't even imagine how much they must miss their families and how much they are missed.

We'd like to celebrate today all Fathers and all they do for their families.

If you've published a special Father's Day post on your blog today, please tell us about it in the comments and we'll all celebrate together!