This post may contain affiliate links. Read my disclosure policy here.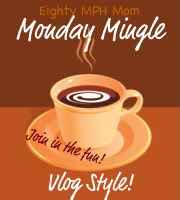 Okay… time for some vlogging!
My Monday Mingle response is at our video conversation site Say It Face To Face.
This week's questions were submitted by the hilarious Greg from Telling Dad:
If you were forced to choose between skydiving, base jumping off a skyscraper or rock climbing, which would you choose?
Are you an aggressive or defensive driver?
Due to the sour economy, the genie can only grant you ONE wish. What would it be?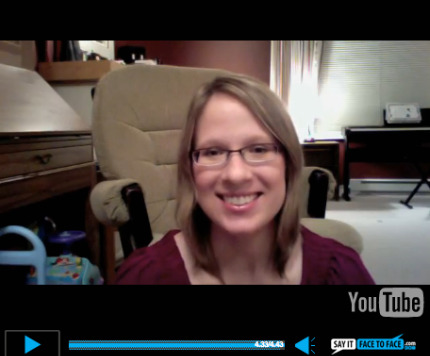 Monday Mingle is a vlogging carnival created by Eighty MPH Mom and it is a great way to get started vlogging.
You can join in Monday Mingle by recording a video answering the weekly questions and publish it on your own blog and/or even just as a response on Say It Face To Face. Then link up at EightyMPHMom.com.
Get vlogging with us over at Say It Face To Face… you don't even have to wait for Mondays. LOL
Did you know that now for ALL of our giveaways at 5 Minutes for Mom you can earn extra entries by starting a conversation or replying to a conversation at Say It Face To Face?
On the giveaway post simply add a comment and include the link to a Say It Face To Face conversation you participated in.
You can add as many of these types of entries to each giveaway as you wish. (But the conversations can't be spammy or we'll have to delete them.) And please use each Say It Face To Face link only once.
Have fun, go forth, vlog and win giveaways!
Talk soon,
Susan