This post may contain affiliate links. Read my disclosure policy here.
Tonight, we had to leave our six month old puppy, AJ, at the vet to receive IV fluids and antibiotics.
After a day of watching him suffer with constant vomiting, I am grateful that he is getting help, but sick with worry. It is horrible to not know how he is doing or what is wrong with him!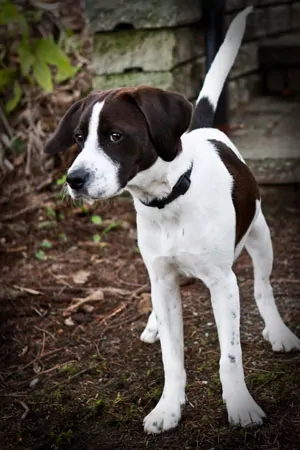 The vet has no idea what is wrong and we are waiting for blood tests and stool sample results tomorrow.
I had to put Jackson to bed crying for AJ and, to tell you the truth, I don't feel much better than Jackson!
It feels strange and lonely to not have AJ at my feet while I work or curled up in his kennel in my room while I sleep.
But most of all, I am just terrifed that something serious is wrong with him. I can't imagine losing him — my kids would be devastated and so would I!
It seems strange for me to be so attached to an animal. I haven't had an animal in my life since I became a mom. I didn't think I would get so attached! Sure, he increases my workload and I am tired of cleaning up his accidents — but the thought of losing him is horrifying, especially because of how much my children love him!
He is just a dog I know. Right now there are moms and dads praying for their sick babies!
But even still, tonight my heart is sad and longing for our puppy to come home, healthy and ready to play.
UPDATE – March 12:
AJ came home tonight — complete with a cone to keep him from tearing out his cathedar. He has to go for a check and possibly more fluids in the am. He is on antibiotics, probiotics and special food. His tests for parasites came back negative. AJ had had a terrible time with two parasites when we first got him. His liver enzyme test came back high so he have to do further tests on that. But really, we have no idea why he got so sick. As a puppy, he likes to put everything in his mouth, but as far as I know, he hadn't been into anything unusual. But, with AJ you never know! Hopefully, this will just remain a puppy mystery illness and no more will come of it.
THANK YOU so much for your prayers and concerns. I sure learned this week how easy it is to become attached to a four legged family member!

Written by Janice, co-founder of 5 Minutes for Mom.