This post may contain affiliate links. Read my disclosure policy here.
Getting My Son Organized…
Well, trying to get my eight year old son, who happens to have ADHD, organized is an ongoing challenge. But today, I decided to tackle a few specific areas.
First, I wanted to organize Jackson's homework work space.
Jackson does his homework either at his desk in his room or in the kitchen. When he is in the kitchen, he always seems to be hunting down a sharpened pencil, paper, eraser, etc. (As the year progresses, the school supplies we had organized in September have gotten a bit scattered.)
So, I wanted to get his basic supplies in a larger container that can move to wherever he is doing his homework. And yes – you are seeing correctly. Jackson has two pencil sharpeners in there! I bought him a battery powered one today to speed up things, but he insisted on putting his old sharpener and his new one in his new case!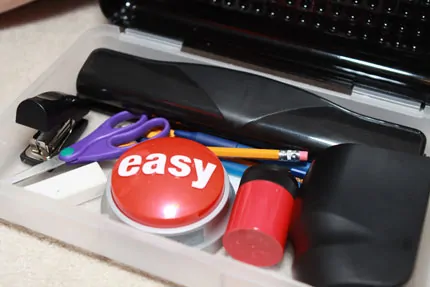 Second, I wanted to organize his school papers. Up until now, I put his homework papers in this clear container. I still do love these containers for misc older papers. But for current and recent work, it just gets too messy and disorganized.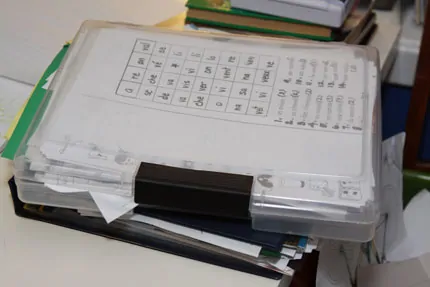 So, I got a binder with tabs and a three whole punch just for him! Now, he can sort through his papers, put them in the correct section and have an easier time getting to his work.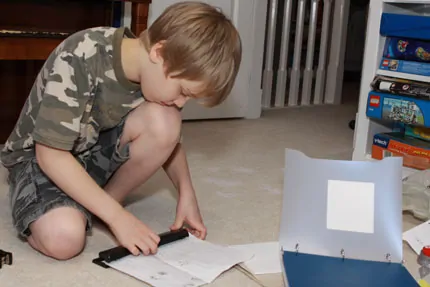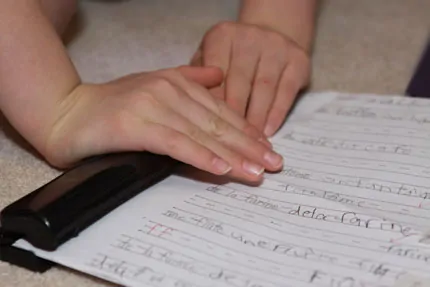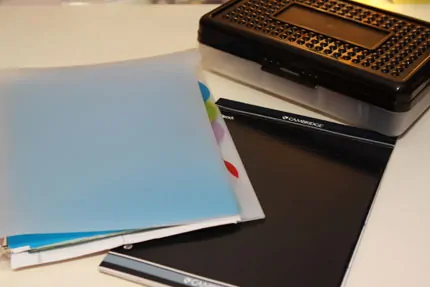 Third, I wanted to help Jackson stay on schedule in the morning and on task with his daily chores and responsibilities.
Jackson does better if I provide ways for him to self regulate, so checkpoints and lists work well with him.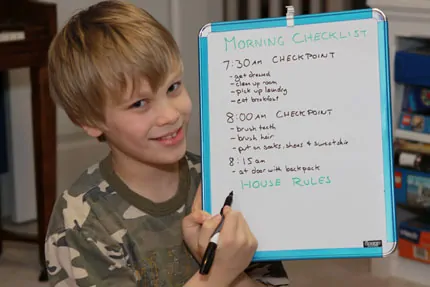 Up until now, Jackson had been on this schedule and had these responsibilities, but I hadn't written them out for him to see daily.
While we used checkpoints in the mornings and had house rules, I just hadn't written them out in ink for him – which was plain procrastination on my part. I always meant to, but just never got around to it!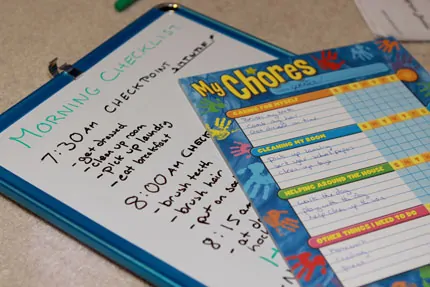 So there you go… "That was EASY!"