This post may contain affiliate links. Read my disclosure policy here.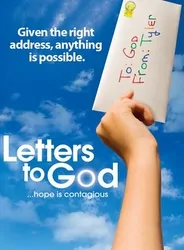 "Everything rides on hope now. Everything rides on faith somehow. When the world has broken me down, Your love sets me free." – Addison Road
We were recently contacted about the film,
Letters to God, which is based on a true story about Tyler, a young boy battling cancer.
As he watches his family and friends around him affected by his disease, he begins to pray for them in the form of letters written to God. He places postage on his letters and mails them daily.
Since God works in incredible ways, Tyler's letters end up in the hands of a hurting and lost postman, Brady. Soon Brady's life is transformed through Tyler's words of hope, faith and love.
I had tears watching the trailer and I knew that viewing the movie would be a moving and inspiring journey. I was right!
I had the true pleasure of attending a screening of Letters to God. The screening was intended for church pastors and leaders as part of their Communities of Hope mission.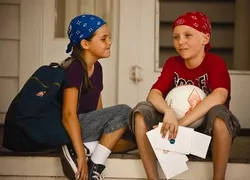 The movie was incredible. I was blown away by the talent of Tanner Maguire who plays Tyler and darling Bailee Madison who plays his best friend, Sam. I could see glimpses of myself in almost every main character.
I was touched, convicted and encouraged. Oh and I cried, I did.
In fact there were grown men in the row in front of me who had to take out kleenex to wipe tears from their eyes.
Letters to God opens in theaters on April 9th and I truly hope that you all take the time to see it. Be sure to bring your friends and loved ones with you. This is a movie that will leave its mark on your heart.

I encourage you to also check out the film's soundtrack. The 2-Disc album with 7 bonus tracks features songs from Matthew West, Jeremy Camp, Addison Road, Sanctus Real, and Between The Trees.
Also for more inspiration check out Stories of Hope, where you can view several on set devotions that took place before filming as well as Bailee Madison's story of holding on to her child-like faith in the depths of Hollywood.
Our friends at Dayspring have partnered with Letters to God and are releasing a box card set inspired by the film. Their Hope is Contagious box card set features 12 cards with inspiring sentiments to share the amazing hope we have in Jesus Christ. And since hope is one of those things that should be passed around, we would love to give away two Hope is Contagious box card sets.
To enter, please leave a comment below. Here are some things I would love to hear about in the comments section – Did you watch the trailer above? What are your thoughts about the movie? Have you also had the pleasure of attending a screening of Letters to God? How have you been touched lately through the power of prayer?
Our giveaway will close on Friday, March 19th. We will announce our winners on Saturday, March 20th.
You may earn additional entries for the following:
Spread the word to your friends via your blog, twitter, etc.
If you are already subscribed and are on our newsletter list, you qualify for those two additional entries. Go ahead and leave your additional comments below.
This giveaway is open to US and Canadian addresses.
Due to legal restrictions, this promotion void where prohibited. Please see our site's Terms and Conditions of Use for a complete list of our Contest and Giveaway Rules.
I did receive entrance into a screening of Letters to God. I was so moved by the film, that I just HAD to share it with you. When I discovered that Dayspring partnered with the film, I contacted them about their Hope Is Contagious box set. We did not receive any compensation for this post.
Written by 5 Minutes for Mom contributing editor, Erica.