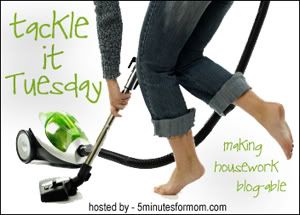 Finally Uploading…
Tonight, instead of tackling one of my many waiting household tackles, I watched the Ice Dance Finals in the Olympics and finally uploaded the rest of my family's Disney photos from the Disney Social Media Moms Celebration to Flickr.
Sorry I don't have an impressive household feat for you. But it feels good to finally get my pictures off my camera card and up on Flickr.
(All of my Disney shots are SOOC — straight out of camera. Which is a first for me. I have never posted pictures without at least tweaking the lighting – which is why I have so few photos up on Flickr!
When I was at Disney I decided I wanted to get my photos up on Flickr — even if I didn't have time to edit them! So, all of my Disney photos here and on Flickr are SOOC.)
Oh, to be at Disney again…
Slideshow Fun
My family at Disney World…
The Disney Social Media Moms Celebration…
(BTW — if you want to have information on the next Disney Social Media Moms event, click over to leave your contact information.)
Tell us what you're up to with all your other tackles… housework and otherwise… add your link to your tackle in the Mck Linky below!
Each week on Tuesday, we are posting before and after pictures of a project or trouble area that we tackled this week.

Find out more about Tackle It Tuesday here.
The project can be little or big – whatever you want.

Basically, Tackle It Tuesday is about giving ourselves incentive, deadlines and satisfaction in getting our household tasks done.

(It doesn't even have to be housework… just whatever is on your To Do list.)
If you tackled a project this week, just add a comment and add your link below.
Happy tackling ladies…
Written by 5 Minutes for Mom co-founder and Mommy Blogger Susan.
Do you have our feed in your reader?
By the way, do you know that Janice and I also run a couple online stores where you can find a pedal car or some adorable play furniture for your children?