This post may contain affiliate links. Read my disclosure policy here.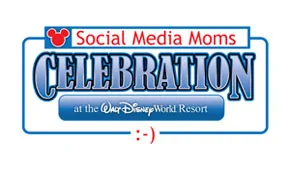 The most fitting word to describe the Disney Social Media Moms Celebration seems to be MAGICAL.
Everything from the parties to the speaker presentations was executed in true Disney style.
Janice and I are honored to have been a part of planning the event and to have been there enjoying the celebration of moms in the social media space.
I just wish all of you could have been there… But hey, isn't Disney about making "dreams come true"???
Yes, I believe it is… so add your name to this list to find out about future Disney events with 5 Minutes for Mom. We'll email you as soon as the next event is planned and you'll be living the Disney magic with us.
Let's hear from you…
Add your photos and videos to the Flickr Pool for DisneySMMoms
http://www.flickr.com/groups/1312701@N25/pool/
If you wrote a post about the Disney Social Media Moms Celebration #DisneySMMoms, add your link below.
(If you publish more than one post about the event, feel free to add each link.)
We'll be sharing more pictures and videos from the event here at 5 Minutes for Mom. Also, follow us and all the other moms here on Twitter as we tweet with hashtag #DisneySMMoms.
Have a magical day!!!
(Disney covered costs for Janice and me to attend this event. While attendees did pay for the conference, they recognize that it was a greatly reduced rate and appreciate that Disney is again supporting the social media movement with this event. Disney did NOT ask us or any other attendees to write about the event.)
Talk soon,
Susan, co-founder of 5 Minutes for Mom.
Don't miss posts, subscribe to our our feed and please tweet with us — @5minutesformom. 🙂
Hey, did you know Janice and I also own two online stores… a pedal car store and a rocking horse store.