This post may contain affiliate links. Read my disclosure policy here.
She twirls, she leaps, she plays… she is a dancer, a princess, a dreamer…


Whether your little girl is a ballet dancer or just loves to dress up and dream, you will find the perfect tutu or costume at Tutu Fantasy. This mom owned and run store features an incredible line of tutus, costumes and dance wear from various designers. You and your little girls will fall in love with their creations!
Today we are giving away one of Tutu's Fantasy's gorgeous ribbon tutus. You get to choose the color and size– this style comes in rainbow (the color below,) white, pink, blue, lavender and more.
Julia of course is in love with hers!
Browsing through Tutu Fantasy is so much fun! I am in awe of their fantastic designs. Here are a few of my favorites…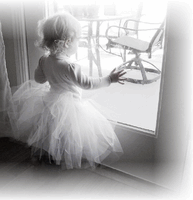 A fun party idea – Tutu Fantasy offers party favor tutus! At about $12.50 per tutu, this is the ultimate party favor for your little girl's birthday party. The tutus are not as full as the regular tutu, but just perfect for a party favor. It is 12 inches in length and set on an elastic waist band.
And for our 5 Minutes for Mom readers, Tutu Fantasy is offering 10% off their fabulous July 4th Firecracker Tutu. Just email Heidi at [email protected], indicate you are from 5 Minutes for Mom and get 10% off (and free shipping if you order before 5/31!!!) for the gorgeous July 4th Tutu!!!
To enter to win a ribbon tutu, just leave a comment and let your readers know about this contest on your blog. Please send some link love to Tutu Fantasy as well! No worries — non-bloggers are always free to play too. We will announce the winner next week.
Unfortunately, we have to limit this contest to US shipping addresses. But if you have a friend or family member in the states, you could always mail your prize to them.
Good luck! 🙂
This contest is now closed and the winner is DebbiDoo.