This post may contain affiliate links. Read my disclosure policy here.
Mama needs a new pair of heels…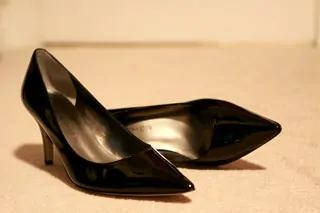 It is mom blogging conference month! I am heading off to Blissdom and then Disney SMMoms Celebration and Susan is coming to Disney as well and then she will head to Mom 2.0 Summit.
I leave on Wednesday and I am rapidly running out of time for packing and last minute shopping.
I needed a new pair of heels, so I bought these on Friday night. (One item checked off to do list!) Wish they were as comfy as they are pretty!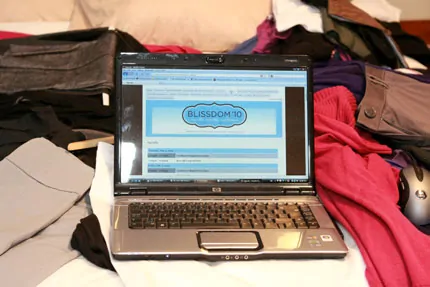 Tonight, Sue came over and we went through our clothes, (at 36 we still share clothes!) and planned out who would take what where. We pulled up the agendas for the conferences and wrote out a rough plan.
I dress according to mood though — so I rarely end up sticking to my original schedule. But since we share many of our clothes, planning still is a critical step.
Sue and I also did some shopping seperately last week and we were excited to show each other what we had bought and see if our new clothes fit each other and choose who was wearing what. (Yes, we even share our brand new purchases. Being twins is just strange, I know. But we also sometimes still fight like teenagers over clothes.)
I have so much more to do before I board the plane for Nashville on Wednesday. I would write a list here, but I don't have time. As usual, I will be scrambling to the finish line!

What about you? Are you packing for Blissdom today?
Link up and make your to-do list bloggable!
Tell us what you're up to with all your other tackles… housework and otherwise… add your link to your tackle in the Mck Linky below!
Each week on Tuesday, we are posting before and after pictures of a project or trouble area that we tackled this week.

Find out more about Tackle It Tuesday here.
The project can be little or big – whatever you want.

Basically, Tackle It Tuesday is about giving ourselves incentive, deadlines and satisfaction in getting our household tasks done.

(It doesn't even have to be housework… just whatever is on your To Do list.)
If you tackled a project this week, just add a comment and add your link below.
Happy tackling ladies…
Thanks to my Sponsor!

Thanks so much to Gettington.com for covering my travel costs for Blissdom '10. I am honored to introduce our readers to this fantastic new shopping site.
Your favorite brands—the names you know and trust— covering everything you need and want from home, apparel, jewelry, electronics and fitness and much more. Over 20,000 products and growing! Thanks Gettington!
Written by Janice, co-founder of 5 Minutes for Mom. You get our feed, right?
Tweet with me at @5minutesformom and/or @janicecroze.
Hey, did you know that Susan and I also own two online toy stores where you can find a cool pedal car or toy kitchen for your children. 🙂