This post may contain affiliate links. Read my disclosure policy here.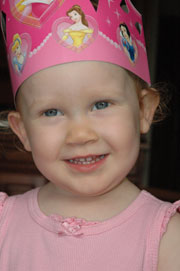 This week Julia celebrated her 2nd birthday here in Italy.
We planned the timing of our trip so that Julia's nonni (grandparents) would be able to celebrate this day with her.
We all had a wonderful time!
(But Janice said Jackson was so sad when he realized he wouldn't be at Julia's birthday party. He was crying and crying about it… I feel so badly for him. He loves Julia so much and he really loves birthday parties!)
You can see below her Nonni, Aunt Lisa, Uncle Bryan, Uncle Paolo and baby cousin Emily singing 'Happy Birthday' to Julia.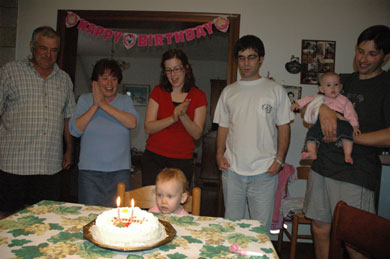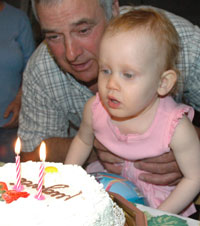 Nonno held Julia up so that she could take aim at her candles. But she blew them both out all by herself and was quite thrilled and a little surprised by the smoke afterwards.
And she sure didn't need any help eating her cake!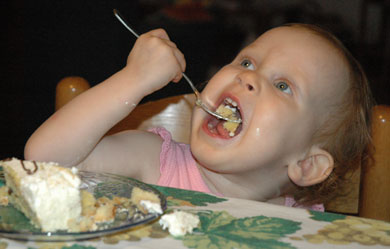 Playing with Auntie Marilyn is always tons of fun and she was around all day entertaining Julia.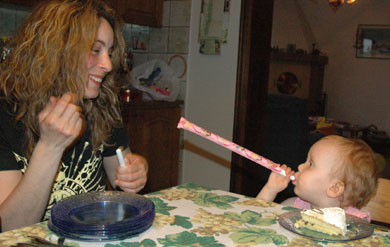 When it came to her gifts, Julia got sidetracked by the first one – a new set of crayons, coloring books and a little princess pencil case bag. She had to stop opening her gifts and remove from the box each of the 24 crayons, test the color out on her book and then put it in the pencil case. It was hilarious.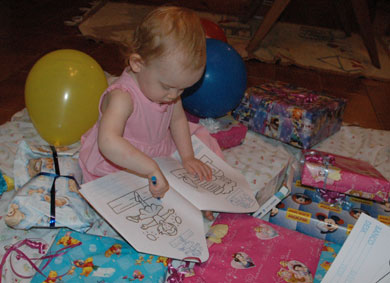 Happy Birthday to our precious little angel Julia!