This post may contain affiliate links. Read my disclosure policy here.
When my stress level is rising, I am not the only one who is feeling it. But I've learned how empathizing with my children helps us all feel better.
Walking in Size 2 Shoes
A little empathy goes a long way
Some days, the one thing harder than being a parent is being a kid.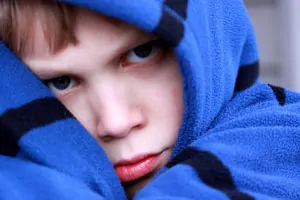 The world can be a frightening, frustrating place. Adults can seem cruel and controlling. Everything can feel unfair. And the worst part is when no one understands….
We don't set out to forget what it was like to be a child. Parents have untold amounts of pressure. I can't even begin to list the stresses and worries I have in my life right now, and I know I am lucky in comparison to many parents.
But when we get lost in how we feel, how our world is stressing us, we sometimes forget that our kids may be enduring just as much, if not more, in their worlds.
Not only are kids struggling with problems of their own, but when we project our stress on to our kids, it can become overwhelming.
When I stop and empathize with my children, when I take the focus off how I am feeling and try to understand how they are feeling, a radical change happens for all of us. All of a sudden, I am more patient, more loving, and less angry. This is the parent I long to be.
It isn't always easy to empathize, to slip into their tiny shoes and walk a few miles to feel their pain. But when I am practicing empathy towards my children, they know that they are not alone. They know I care and I am trying my best to understand how they feel.
It doesn't take away all of the pain and the stress. But it allows us to work through it together.
YOUR TURN: What about you? Have you noticed that your stress level affects your children? How do you help reduce the stress in your life and your children's lives?
Written by Janice.
Remember to sign up for our RSS Feed.