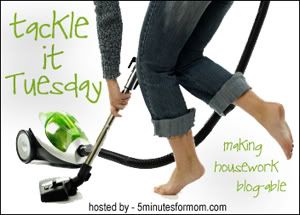 Tackling Mending…
This is what I SHOULD be tackling tonight:
But, I am procrastinating and chose to tackle something a bit more fun — mending!
"Mending is fun???" you may ask. Well, when I tackled my sewing machine at Halloween it reminded me how much I love to sew. Unfortunately, I have no time for sewing. So, an evening mending clothes at least lets me pull out my sewing machine and feel the thrill of the sewing machine pedal beneath my foot.
My first two items were Jackson's pajamas, so I didn't worry about perfection by any shake of the stick. They are eight year old's pajamas, for goodness sake! This is simply about function.
The first pair had torn fabric up the sides, due to them being too long. So, I needed to sew them up and do a quick hem.
The second pair is super long on Jackson and needed a hem. But with the rate Jackson grows, I decided to leave the fabric so I can take it down later. Since they are just pajamas, I just sewed a super big hem. Hardly attractive. But again. These are pjs ladies!
Finally, I need to mend a pair of my husband's shorts. The fabric had torn, so I had very little to work with, but I think they came out well.
So there you go! That is what I tackled this week. What are YOU tackling?
Link up and make your to-do list bloggable!
Tell us what you're up to with all your other tackles… housework and otherwise… add your link to your tackle in the Mck Linky below!
Each week on Tuesday, we are posting before and after pictures of a project or trouble area that we tackled this week.

Find out more about Tackle It Tuesday here.
The project can be little or big – whatever you want.

Basically, Tackle It Tuesday is about giving ourselves incentive, deadlines and satisfaction in getting our household tasks done.

(It doesn't even have to be housework… just whatever is on your To Do list.)
If you tackled a project this week, just add a comment and add your link below.
Happy tackling ladies…
Written by 5 Minutes for Mom co-founder Janice. Yes, I am a Mommy Blogger, but I really prefer the term, Mom Blogger.
Do you have our feed in your reader?
Oh and remember to visit our toy stores to find a cool retro pedal car or a fun toy kitchen for your toddler or preschooler. 🙂