This post may contain affiliate links. Read my disclosure policy here.
Tonight, I am ACTUALLY going on a "date night" with my husband.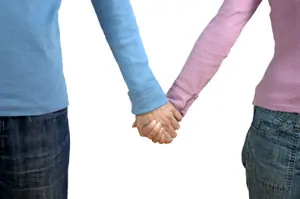 Around here, nights out with my hubby happen very rarely. I don't have anyone to look after my kids!
You see, babysitting my kids isn't a simple task. In fact — I need a tag team of two sitters!
Jackson has trouble with anxiety and won't stay at home with a babysitter at night.
In order for us to go out, I need to either send Jackson to Susan's house and get my nanny to babysit and put Olivia to bed, or have my nanny babysit until bedtime and then have Susan's husband come and stay with Jackson.
Plus, after working during the day, even though I work from home, I feel bad leaving my kids in the evening.So, nights out just don't happen for us often at all.
But tonight, I have had enough! We need to go out!
My nanny will babysit Olivia and put her to bed and my MIL will take Jackson to basketball and then come home and stay with the kids till we get home.
WOOHOO!!!
I feel like a liberated woman.
So, while I quickly scan the movie listings and try to find something that my hubby and I can agree on, you tell me, "Do you and your mate have regular date nights? Who looks after your kids?"