This post may contain affiliate links. Read my disclosure policy here.
Now this IS MAGICAL…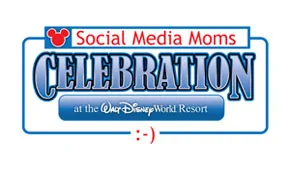 A Mom Blogger Conference AT Disney World that INCLUDES your family!!! How GREAT is that?!?!
Oh and the most magical part?
Can you imagine paying only $350 for a conference, hotel AND Disney Theme park passes for your family???
Yes, it is only $350 for the your conference fee that INCLUDES hotel, sessions, select meals, AND theme park tickets for you and 3 family members! I know!!! ALL of that for $350 — it is as magical as Mickey himself. 🙂
Here is the info:
A Magical Place to Learn and Network!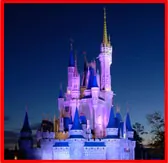 The Walt Disney World Resort near beautiful Orlando, Florida is the setting for this first ever, family-friendly social media conference for moms. You'll experience special events, conference sessions and private parties taking place across the 40-square mile entertainment complex. You'll have a chance to experience the fun and fantasy of Walt Disney World while hearing from captivating speakers such as Chris Brogan, Guy Kawasaki, Maxine Clark, MaryEllen Hooper, and more.
Your $350 conference fee provides you a hotel room for Feb. 10, 11 & 12 at Walt Disney World, conference sessions, Theme Park tickets for you and up to 3 family members during the conference, and select meals for the conference attendee. (Transportation to and from Orlando is not included. Meals for family members are not included unless otherwise specified.)
Important Notes:
* Additional Family Members: If you are bringing more than 3-family members, there is an additional fee of $150 per person, no exclusions.
* Additional Rooms: If you require more than one hotel room, you will be responsible for the cost of the additional room or rooms.
* Central Florida Attendees: If you live in Central Florida and do not require a Disney resort room, the fee for the conference is $150 per person. Please be advised you will be responsible for your own transportation and parking fees.
* Extended Stays: If you wish to extend your stay past the conference dates, you will be responsible for making those arrangements on your own.
* Entertainment and speakers are subject to change.
Itinerary

Wednesday, February 10, 2010

* Arrival day for Social Media Moms Conference attendees
* Check-in at Disney's Polynesian Resort
* Dinner and special event at Disney's Wide World of Sports Complex (Attendee and family)

Thursday, February 11, 2010

* Social Media Breakfast for conference attendees at Epcot with Guy Kawasaki (Attendee only)
* Attend a special morning ceremony and announcement at Epcot (Attendee only)
* Spend the afternoon enjoying the park with your family
* Dinner and surprise entertainment at Epcot (Attendee and family)

Friday, February 12, 2010

* Families enjoy theme parks on their own
* Conference sessions begin at Disney's Contemporary Resort (Attendee only)
* Hear from motivational speakers on social media, work-life balance, entrepreneurship, with a ROFL comedic ending.
* Dance Party at Disney's Hollywood Studios (Attendee and family)
* Families enjoy theme parks on their own

Saturday, February 13, 2010

* Departure Day
We are beyond excited about this unique, hybrid mom/family conference at Walt Disney World! And we are honored to be co-hosting the event with Walt Disney World, Resourceful Mommy Media, Mom Bloggers Club and Mom Select.
UPDATED TO ADD:
By the way, you do NOT need to bring your family.
There will be several of us moms who are not bringing our families and we'll have a great time hanging out together and enjoying some fun mom-ME time. So, if you aren't able to afford to bring your family, or you just want to enjoy some time with blogging friends, you can hang out with Christine, me (Susan) and others.
IF YOU WANT TO ATTEND:
If you are interested in attending, please email us at 5minutesformom at gmail dot com with DISNEY CONFERENCE in the subject line and we will send your email on to Disney.
We'll be tweeting about the conference with #DisneySMMoms
UPDATE: The conference is now full, as of January 11th, 2010. If you are absolutely desperate to attend, email us and we can try and get you added to the wait list.

Please Note: We are co-hosting this event with WDW. We will however not be earning any money from this conference or from conference fees. We just adore Disney and are thrilled to be involved with this innovative conference. Susan and my travel and conference fees are covered by Disney, but our travel for our families is not included, in case you are really curious. 🙂