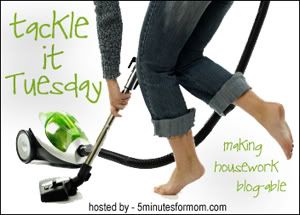 Donation Time
My house is PACKED with stuff I need to donate!
My problems are procrastination and lack of time. I have boxed up years worth of Jackson's clothes (I kept it all in case I had another boy — but the last baby we are having is our puppy AJ!) and so now I must let it go.
Last year, I sold a ton of old baby toys and clothes and we used the money for Jackson's new sponsored child through Compassion International. But I still have boxes and boxes left.
I had been planning on going back to the kids swap meet to sell more, but I just haven't had the time. So I think I will just donate it all instead.
The last week of school before the Christmas holidays, I had had enough! I was determined on that Friday that I was loading it up and dropping it off at the Salvation Army.
But, the night before, I got an email that one of the boys in Jackson's class had his house burn down the night before. They lost everything!
Parents rallied, and donations floaded in to help. I went through Jackson's things and got three boxes of barely worn clothes (some of it never touched because Jackson grows so fast and is very picky!) for the two boys in the family.
The timing was bizarre how I had planned on getting rid of it all that day. I was so glad to still have it so I could pull out the best of the clothes and give it to the boys.
But that was only a few boxes — I still have tons more to donate this month! It is purging time ladies!!! Stay tuned for MORE donating/purging tackles!
Tell us, what have you been tackling in your life?
Tell us what you're up to with all your other tackles… housework and otherwise… add your link to your tackle in the Mck Linky below!
Each week on Tuesday, we are posting before and after pictures of a project or trouble area that we tackled this week.

Find out more about Tackle It Tuesday here.
The project can be little or big – whatever you want.

Basically, Tackle It Tuesday is about giving ourselves incentive, deadlines and satisfaction in getting our household tasks done.

(It doesn't even have to be housework… just whatever is on your To Do list.)
If you tackled a project this week, just add a comment and add your link below.
Happy tackling ladies…
Written by 5 Minutes for Mom co-founder Janice. Yes, I am a Mommy Blogger, but I really prefer the term, Mom Blogger.
Do you have our feed in your reader?
Did you know that Susan and I own two online toy stores where you can find a pedal car or an inspiring toy kitchen for your children. 🙂