This post may contain affiliate links. Read my disclosure policy here.
Olivia got sick first.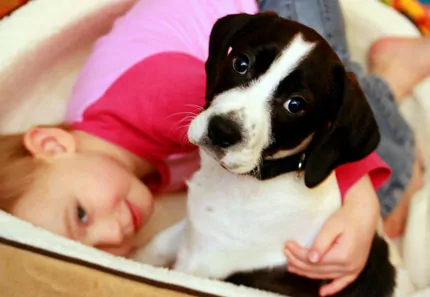 Christmas Eve, not long after the kids tore open their presents at my in-laws, Olivia came down with a fever. I didn't have any Children's Tylenol with me, (I remember when Jackson was a baby, I always had it in the diaper bag!) but since the fever wasn't too high, I decided to stay awhile and wait till we got home to give it to her.
She slept in my arms all evening — something she would only do if she were sick. Last year, she stayed up until well after midnight having a ball with her cousins.
Once we got home and I got some medicine into her, she slept soundly until morning and woke without a fever.
Christmas Day, she seemed in pretty good spirits, but the only thing she would take all day was chocolate and milk. (But the Doc says "the Three F's" so I figured maybe a little chocolate would be ok!) 😉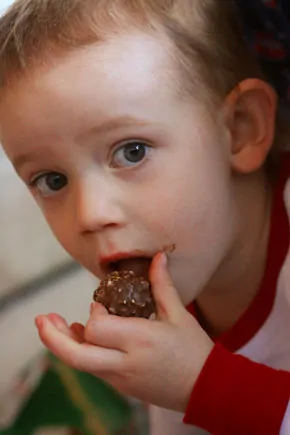 AJ enjoyed some Christmas treats too…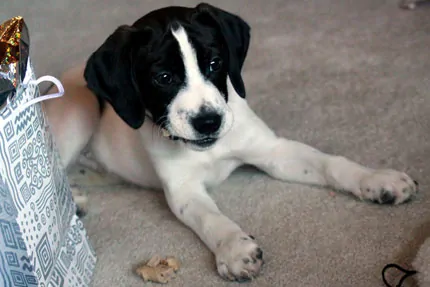 But, that night the poor little guy got really sick with bloody diarrhea and vomiting. My mom and my hubby took AJ to the animal hospital while I stayed home with our sleeping kids.
They were at the hospital all night, but fortunately the test for parvo came back negative! We were SO scared we might lose him. He has had his first round of vaccines, but he is not yet fully protected.
Both of my "toddlers" are still struggling with diarrhea. I took AJ back to the vet and they switched his medication and gave him some special food. He seems to be improving a bit now and is ravenous!
Olivia, on the other hand, is still not interested in eating. But she is a picky eater on the best of days!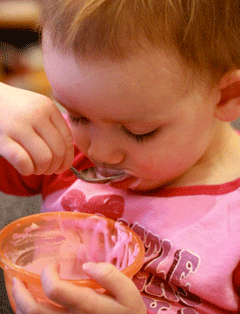 Today, I bought some strawberry flavored probiotic and mixed it with her yogurt. She had been very jealous of AJ getting medicine and so she gobbled it up saying, "Olivia's medicine — NOT AJ's!"
So, while Phil and Jackson are up at Whistler on our family vacation WITHOUT us, I am home nursing my two sick toddlers. But I am just OH SO grateful that it is nothing serious and they are both on the mend.
Now, if only AJ can get Olivia out of his bed! She is seriously saying, "Say CHEESE!" to him for this photo! Poor AJ!