This post may contain affiliate links. Read my disclosure policy here.
Life as a mom can get busy! With all the chores, meal preparations, chauffeur duties, and more, it's amazing that we moms have time for anything else. So Jennifer Dawn, mother of three and contributor here at 5 Minutes for Mom, is here today to share 15 practical life hacks for moms.
Thank you to Gorton's for sponsoring this post. All opinions are our own.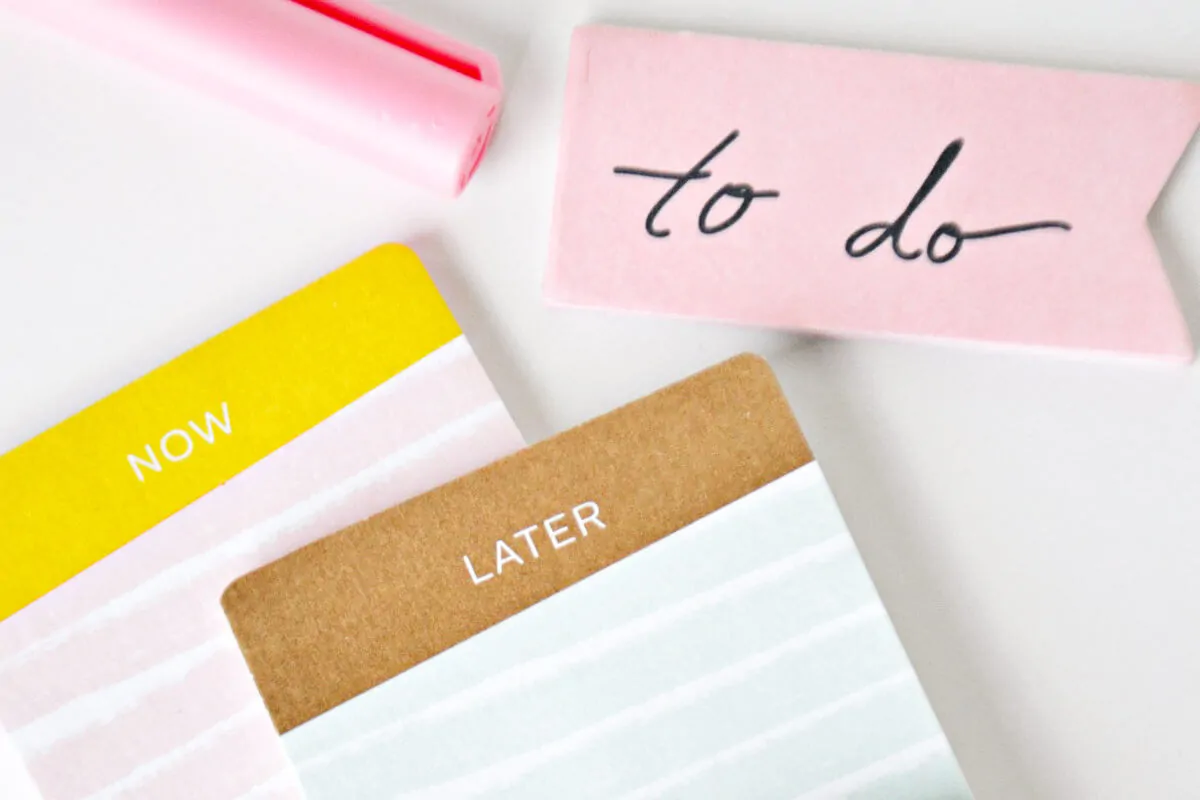 Whether your current stage of motherhood involves babies in diapers and waking up for late night feedings or teenagers on dates and working on their college applications, I bet you're incredibly busy. And, I bet you can use a few helpful life hacks.
Each stage on this motherhood journey brings vastly different adventures, but mom life seems to stay busy no matter what stage you're facing. That's where these helpful life hacks come in handy.
With a few practical tricks up your sleeve, you can be more intentional with your time and get more done in less time. So here you are… our favorite life hacks for busy moms.
These tips will help you cut through tasks with ease so there's more time for what really matters — spending quality time with your family.
15 Life Hacks for Moms
Keep your freezer stocked with delicious meals.

This will ensure that even in a pinch, you can prepare a warm, hearty meal in minutes. Who needs fast food on the way to soccer practice when the freezer is stocked with ready-to-heat meals? Certainly not you!

An excellent meal option is Gorton's Shrimp Bowls. It doesn't get much better than a deliciously seasoned Stir Fry or Risotto packed with tasty shrimp. Yum!

From freezer to table, these shrimp bowls are ready in under six minutes. The kids will love them too. My kids were even begging for seconds.

I love how these Shrimp Bowls are perfectly seasoned and let me enjoy a guilt-free meal that is both nourishing and satisfying.

The Soba Noodles Shrimp Bowl is made with red bell peppers, carrots, edamame, and a tasty soy ginger sauce.

Pour yourself a glass of wine to enjoy along with the Black Garlic Wine Risotto. You can skip cooking and still treat yourself to a bowl full of perfectly cooked Shrimp and mushroom risotto in a black garlic & wine sauce.

Use grocery pick-up and delivery services.

Grocery shopping — especially with kids — can be time-consuming. Most grocery stores now offer pick-up and delivery services. Skip dragging the kids and a cart down the long store aisles and waiting to check out in even longer lines. Just use your phone or computer to load what you need into a virtual cart and schedule it for pick-up or delivery when it's convenient for you.

It's also a good idea to keep back-ups of all the essentials like napkins, cleaning, supplies, and those freezer meals we mentioned earlier. This will save you from having to make those last-minute runs to the store.


Stick to a schedule or routine.

Having a routine or meal plan in place keeps you accountable and intentional with your time. It also keeps the kids on track because they'll be prepared with what's next on the day's agenda.




Get an earlier start.

You'd be amazed by what you can accomplish with even just one extra hour each morning. Getting an early start can help you prepare for the day before the kids are even awake. This time of peace and quiet can be good for your mental well-being and your productivity.


Make lists.

To do lists, grocery lists, and even cleaning lists can help keep you on track. On our busiest days, I even keep a running list of everything we need to accomplish before heading out the door. This ensures that nothing gets left out or left behind.

Productivity lists are another great tool. Create a pyramid with the number one task that must get done that day written at the top. Fill in the middle with a few items of medium importance. Add tasks with even lower importance under those. These are the things that would be nice to accomplish but aren't essential. Tackle the list from top to bottom with a focus on what has to get done.


Organize your home.

Go on a mission to declutter. Less stuff really does equal less stress. Ensure that everything in your home has a specific purpose and place. Don't forget to designate a bin or basket for those clutter culprits like shoes, mail, bills, and papers from your child's school.

If you don't have a place for things, they will just end up becoming a cluttered pile in your home.


Reduce screen time.

The internet and social media can be HUGE time-sucks. Put that phone down, get things done, and just enjoy being present with your kids.

Approach each screen-time session with intent and purpose. Are you looking up a recipe? Do you need to reply to an e-mail? Is there something important to do? Great! But don't get caught up in lengthy sessions of aimlessly scrolling through social media.


Clean as you go.

Wipe the sink down when you wash your hands. Scrub the tub during your next shower or bath. Clean the kitchen while you're cooking. Find ways to multi-task and clean as go about your day.

Training the kids to do the same makes this strategy even more effective. Many hands really do make light work.


Keep your cleaning essentials in a portable caddy.

When it's time to clean an area, you'll have everything ready to grab and go.




Tame the car clutter.

If you're like my family, the family vehicle can quickly snowball into a disaster area of crumbs, toys, backpacks, sports equipment, and more.

Here are some ways I've found to remedy this. Keep a small trash container in the front of the car for junk mail, snack wrappers, and other trash. Place organizers on the backs of the seats to keep travel essentials a few entertaining toys for the kids organized. Folding chairs, balls, bats, and other sports equipment can be stashed in a plastic tub in the very back.


Set timers.

This tiny task can make a big impact. Does the living room need to be spruced up? Set a timer for 20 minutes and stay focused on only that task until the timer runs out. This is a great way to get the kids to help with chores around the house too. Make a game out of trying to beat the clock.


Conquer the laundry.

Place a basket in each household member's closet for dirty clothes. This will hopefully eliminate the problem of those dirty socks ending up on the bathroom floor. Have a canvas tote in the laundry room for each member of the family. As you wash and fold the clothes, you can sort each person's clothes into their own canvas tote. Give older kids the responsibility of getting their tote from the laundry room and putting their own clothes away.


Set out clothes for the entire week.

As you're folding clothes, put together outfits with socks and undergarments included. The individual outfits can be placed in drawer or closet organizers. Having clothes picked out for you and the kids for the week will save loads of time getting ready each morning. When you're planning and setting aside your own outfits for the week, be sure to also include any shapewear or other undergarments and accessories that you'll need.


Use a Library App on your smartphone.

Save time and stop paying late fees by borrowing books from the library on your phone. You can download books for yourself and your kids including audiobooks for free.

When your kids are small, it's important (and fun) to regularly visit a local library to browse through books and bring home lots of picture books. But as your kids get older, they'll also want to read books on their phones or tablets.

But whatever ages your kids are, you can complement your local library visits with downloads on your phone.


Be prepared with a "mom survival kit."

Keep a kit in your car or purse with band-aids, extra clothes, stain removers, wipes, toys, books, medicine, snacks, tissues, and bottled water. Keeping these essentials handy will have you super prepared to face any situation motherhood throws your way.

What's your favorite mom hack?
Do you have an easy meal solution or an amazing time-saving tip? We'd love to hear about it. After all, we moms really should have each other's backs.
More About Gorton's Shrimp Bowls
Gorton's Shrimp Bowls are a complete meal in a bowl containing shrimp, veggies, and noodles or rice. We have shared before about these tasty dinners. Our favorite flavors are the Soba Noodles and Black Garlic Wine Risotto.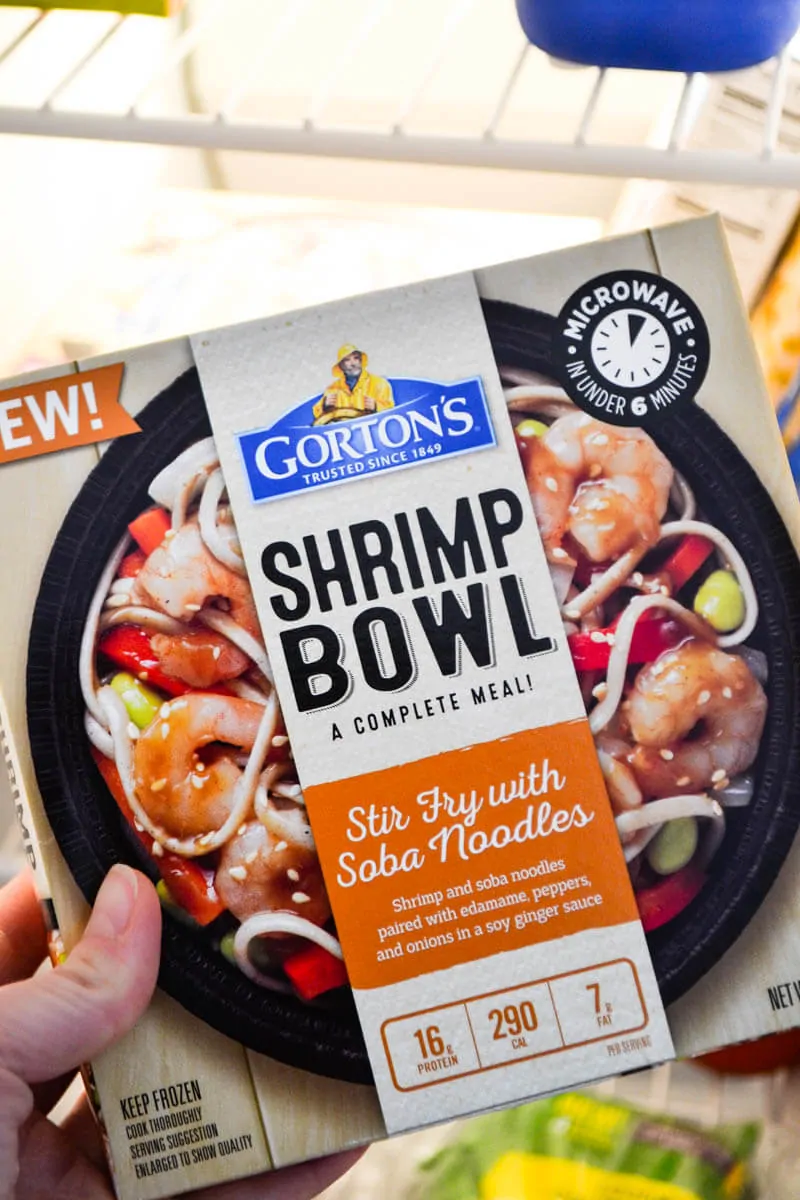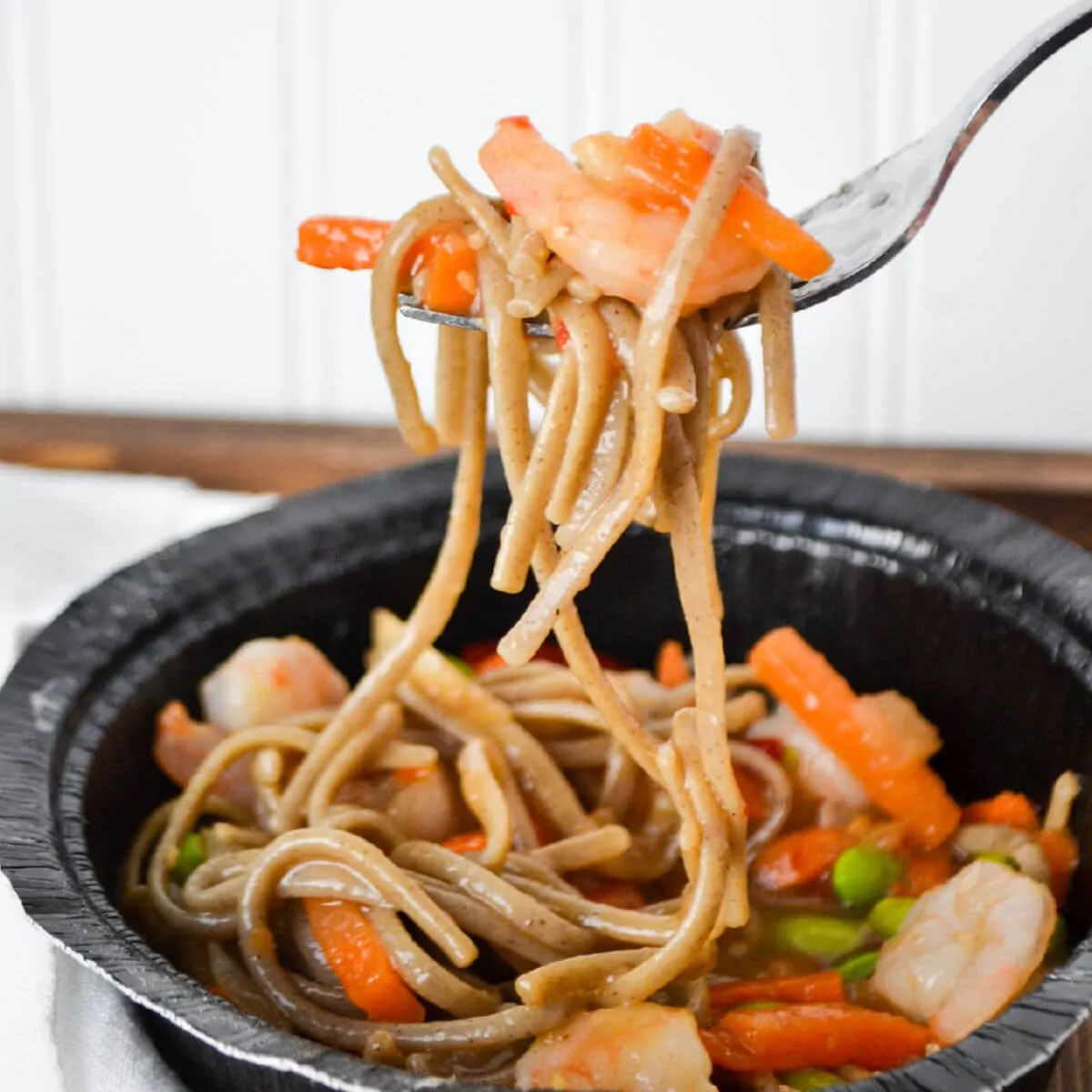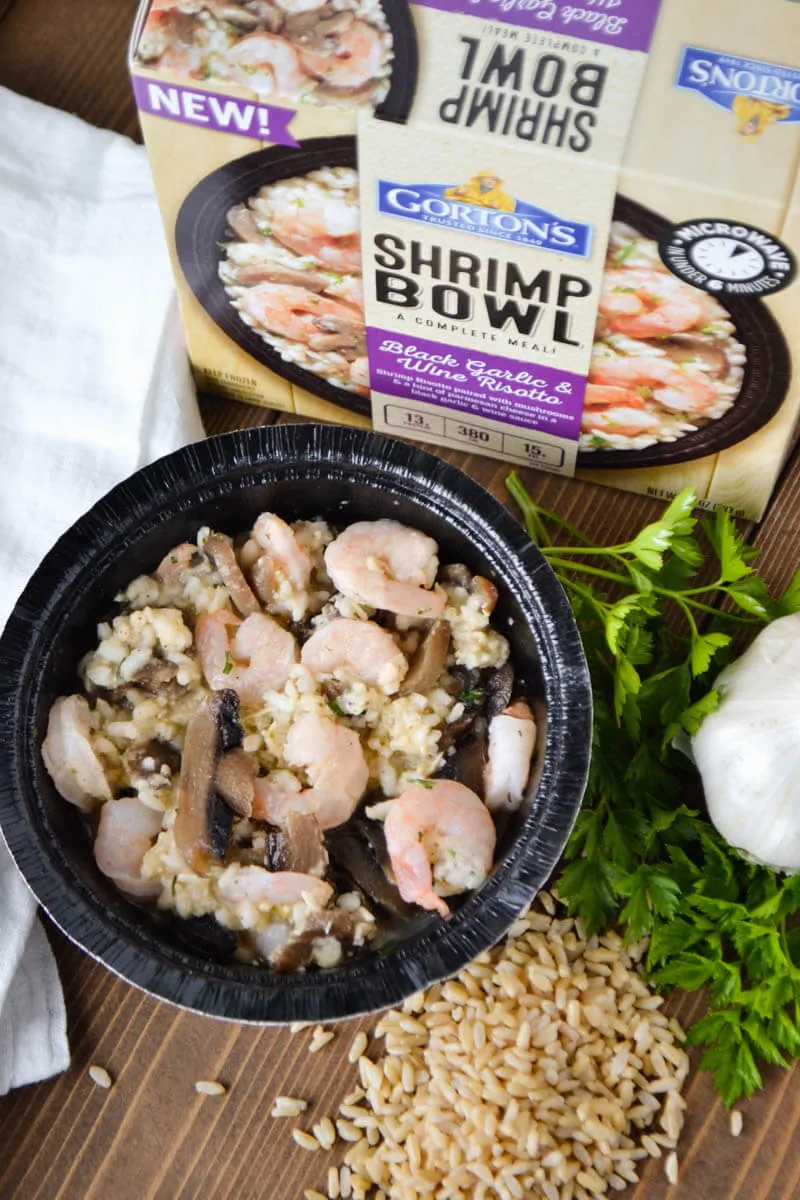 They are the perfect dinner solution for a busy mom on-the-go. Keep your freezer stocked and whenever you need a fast, healthy meal, heat one up and enjoy. They are ready to enjoy in 6-minutes or less.
Have you tried Gorton's Shrimp Bowls yet?
If you haven't, visit their website for a list of stores selling them nearby.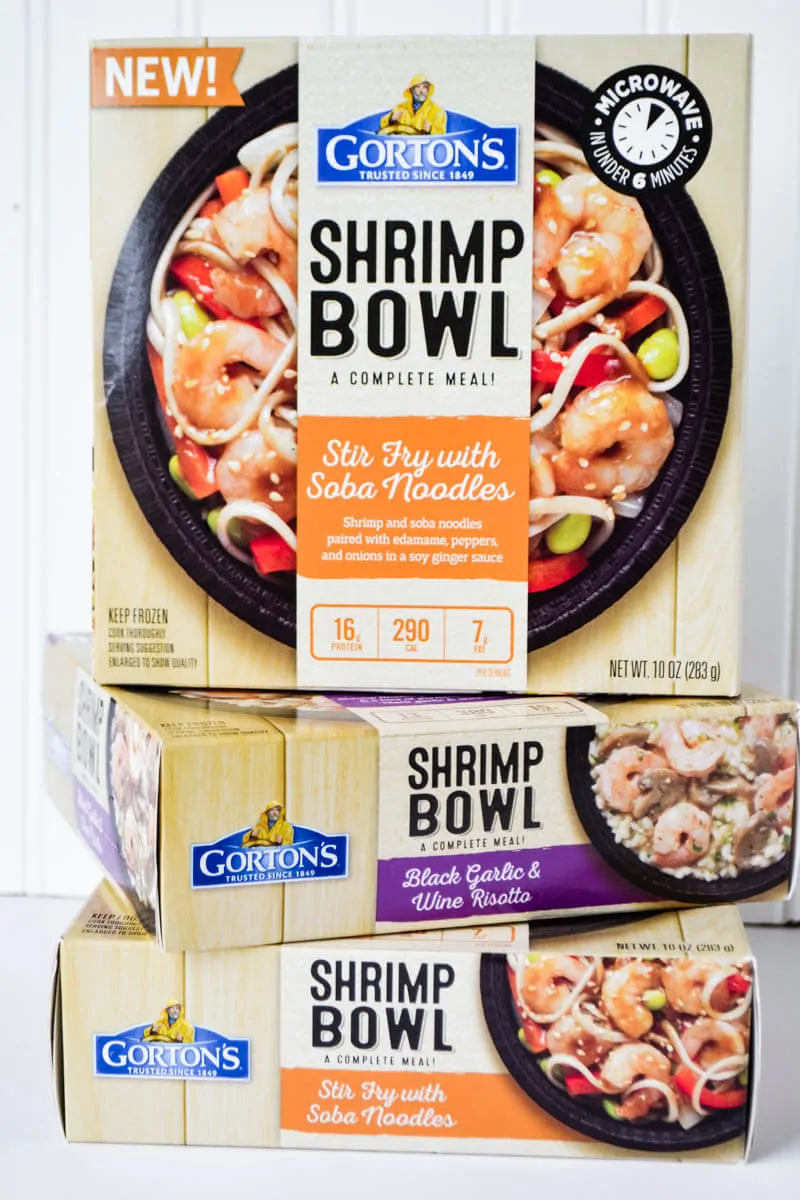 Pin it for Later
Disclosure: This post is sponsored, so extra thanks for reading and sharing.
Written by Jennifer Dawn, contributor at 5 Minutes for Mom
Talk with us: @5minutesformom and Facebook.com/5minutesformom
Pin with us at pinterest.com/5minutesformom