This post may contain affiliate links. Read my disclosure policy here.
Sheet Pan Maple-Glazed Chicken is a sweet and easy chicken dinner recipe that takes just one baking sheet to make and gets even the pickiest eaters excited. So grab your maple syrup and let's start cooking!
This post is sponsored by Chicken Farmers of Canada. They also covered travel expenses for my tour of a Canadian chicken farm. Keep reading for a peek inside the farm…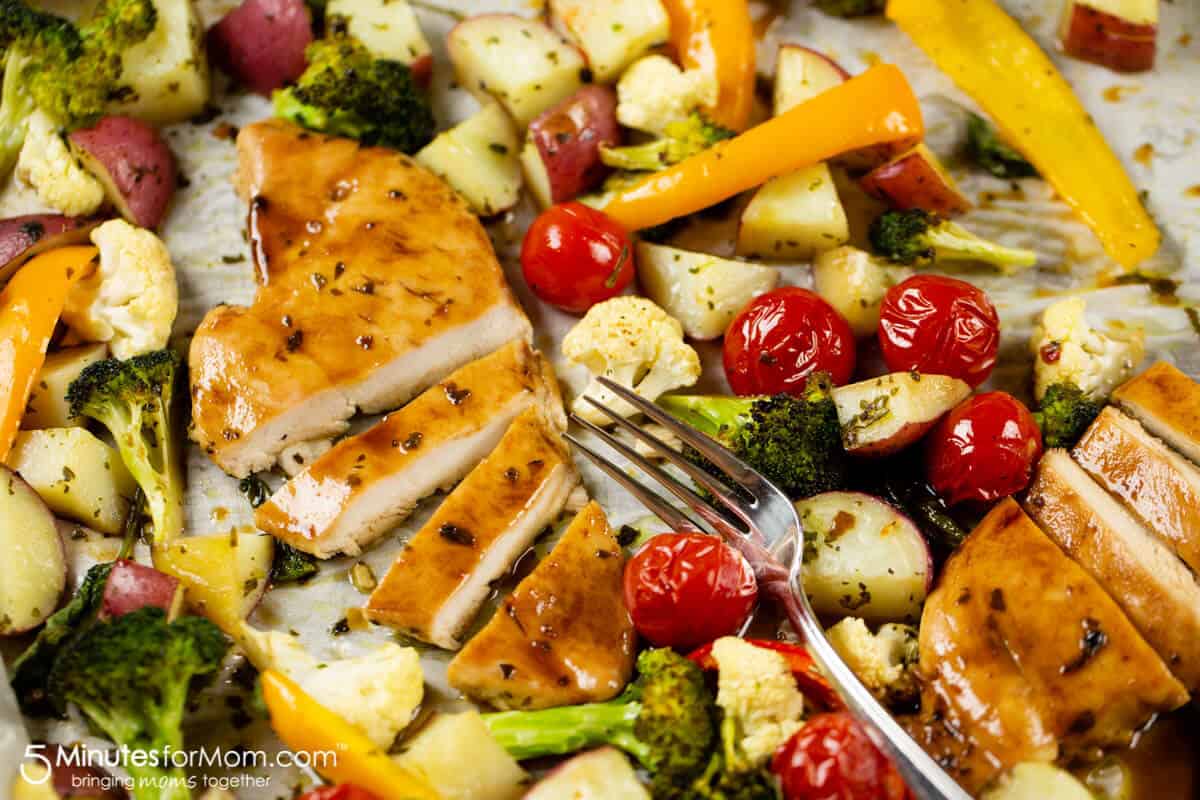 What is easy to make, takes only one pan to cook, and tastes incredible???
Answer: Sheet Pan Chicken!
Yes, one sheet chicken is our go-to dinner.
It is quick to whip together, doesn't dirty a bunch of pots and pans, and, most importantly, everyone loves it.
Chicken is both Janice and my family's favourite protein and with sheet pan chicken, on just one baking sheet, we get delicious roasted chicken and vegetables in less than 30 minutes.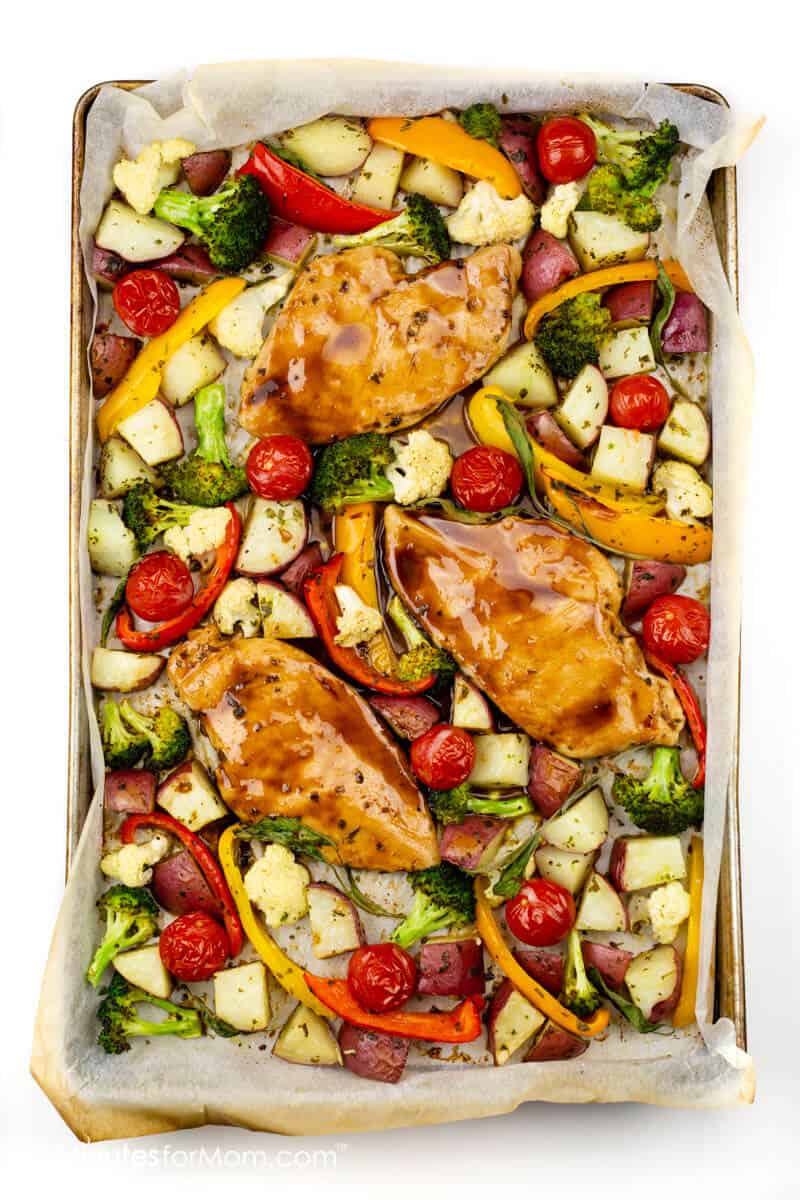 To keep our meal plan interesting, we like to mix up the kinds of one sheet chicken dinners we make. We experiment with different flavours, herbs, spices, and vegetables.
Since we are featuring Chicken Farmers of Canada in this post, Janice and I decided to make a Canadian-inspired sheet pan chicken dinner. And when we think Canadian, we think MAPLE SYRUP!
We also wanted the recipe to be kid-friendly, quick and easy to make, and extra scrumptious.
So Janice got to work, making glazes and coming up with her personal version of Sheet Pan Maple-Glazed Chicken.
A Perfect Glaze
After a couple of test glazes, Janice made this yummy, but not too sweet, maple glaze. It's a blend of chicken stock, maple syrup, brown sugar, balsamic vinegar, and dijon mustard.
When you boil this sauce for a few minutes in a saucepan, while stirring so it doesn't stick or burn, the sauce reduces and thickens nicely. Soon you are left with a delicious glaze, perfect for glazing your chicken and drizzling before serving.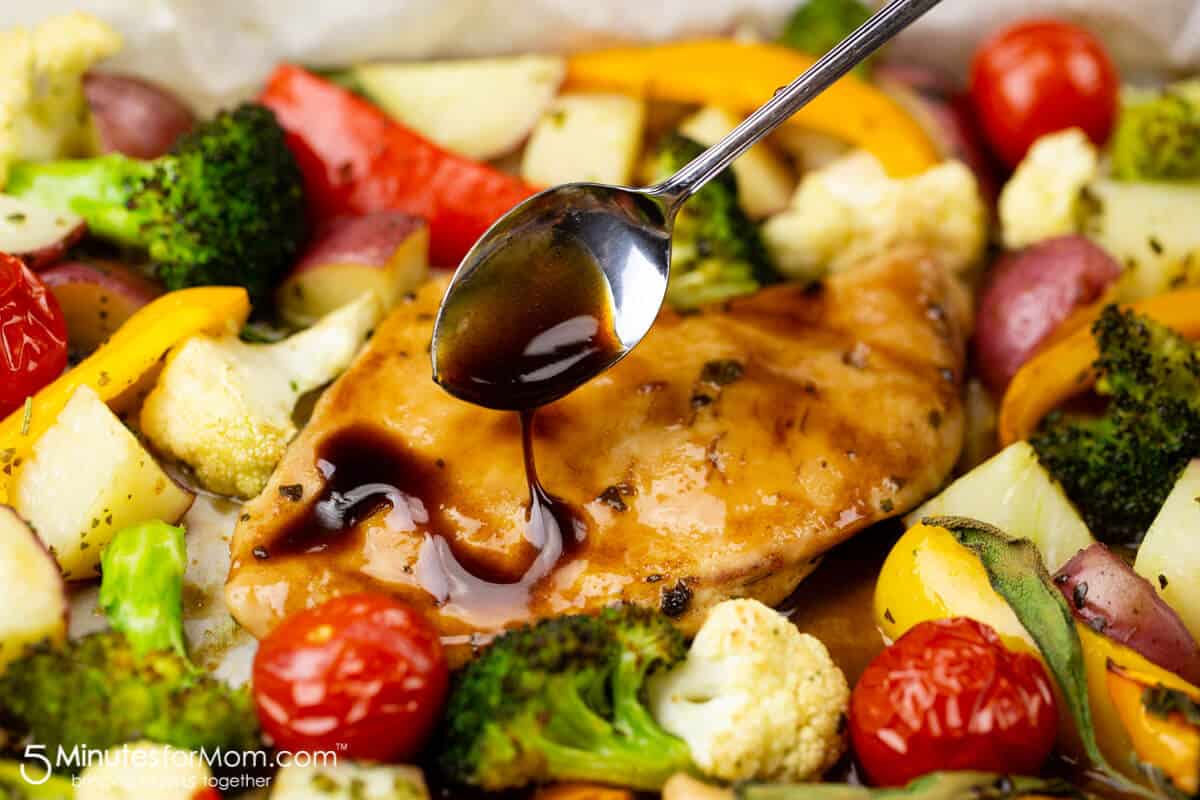 There is no need for cornstarch or thickeners!
Those few extra minutes of cooking and stirring allow the sauce to naturally reduce and thicken. It tastes so much better than using cornstarch as a thickener.
But before we get into the details of our Sheet Pan Maple-Glazed Chicken recipe, let's talk about chickens for a moment…
What Would We Do Without Chickens?!?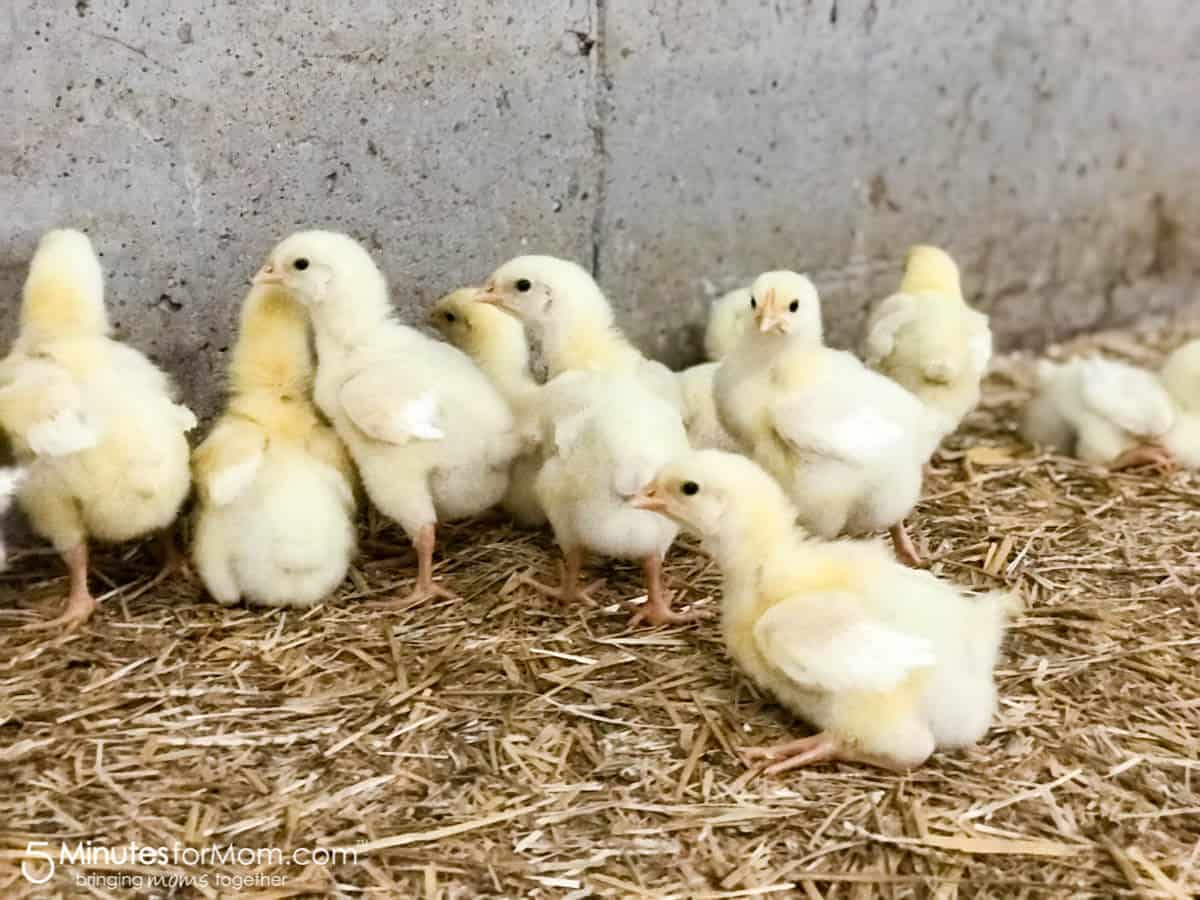 If it weren't for chicken, I can't even begin to imagine how Janice and I would feed our families.
Between our two families, we have three picky eater girls and one constantly hungry sixteen-year-old boy. Chicken is the one protein we use almost every day to keep everyone happily fed.
Feeding Our Families
In addition to having chicken for dinner at least a few times a week, we often eat it for lunch as well. Every day for her son's lunch at school, Janice makes two chicken wraps with either leftovers from dinner or rotisserie chicken. And of course, we make lots of chicken tenders for our kids too.
Each trip to the grocery store, we put chicken in our carts.
Apparently, we aren't the only Canadians relying on chickens to feed our families.
Chicken is the meat of choice for Canadians, with families purchasing chicken more than any other type of meat. And that makes sense to us. The reason we choose chicken so often is because it is a versatile, nutritious, high-quality protein that we can prepare and eat in countless different ways.
My Recent Visit to a Chicken Farm
When we were growing up, our parents had friends who were local chicken farmers. I often think of visiting their farm when I reach for a package of chicken at the grocery store.
But it had been years since I stepped onto a chicken farm, so a few weeks ago I was excited to visit a family owned and operated Canadian chicken farm in Ontario to find out what chicken farming in Canada is all about.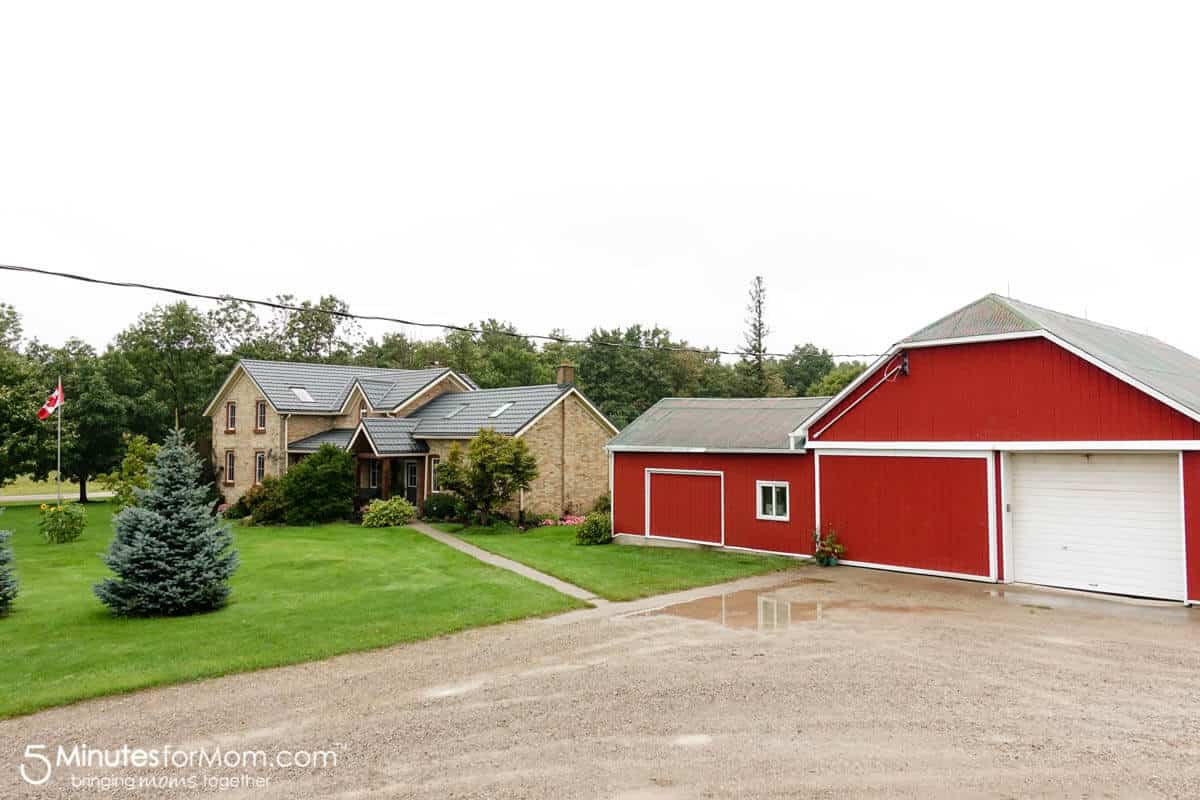 First of all, I learned something really fabulous that I did NOT know — 90% of Canadian chicken farms are owned and operated by families.
In Canada, chicken farming is NOT dominated by Big Business.
When we buy Canadian chickens, we are supporting our fellow Canadians — locals who are raising and supporting their families by raising chickens, often passing on their farms to the next generation.
During our farm visit, we learned that chicken farming is a science! Farms are using advanced technology to create optimum chicken raising conditions.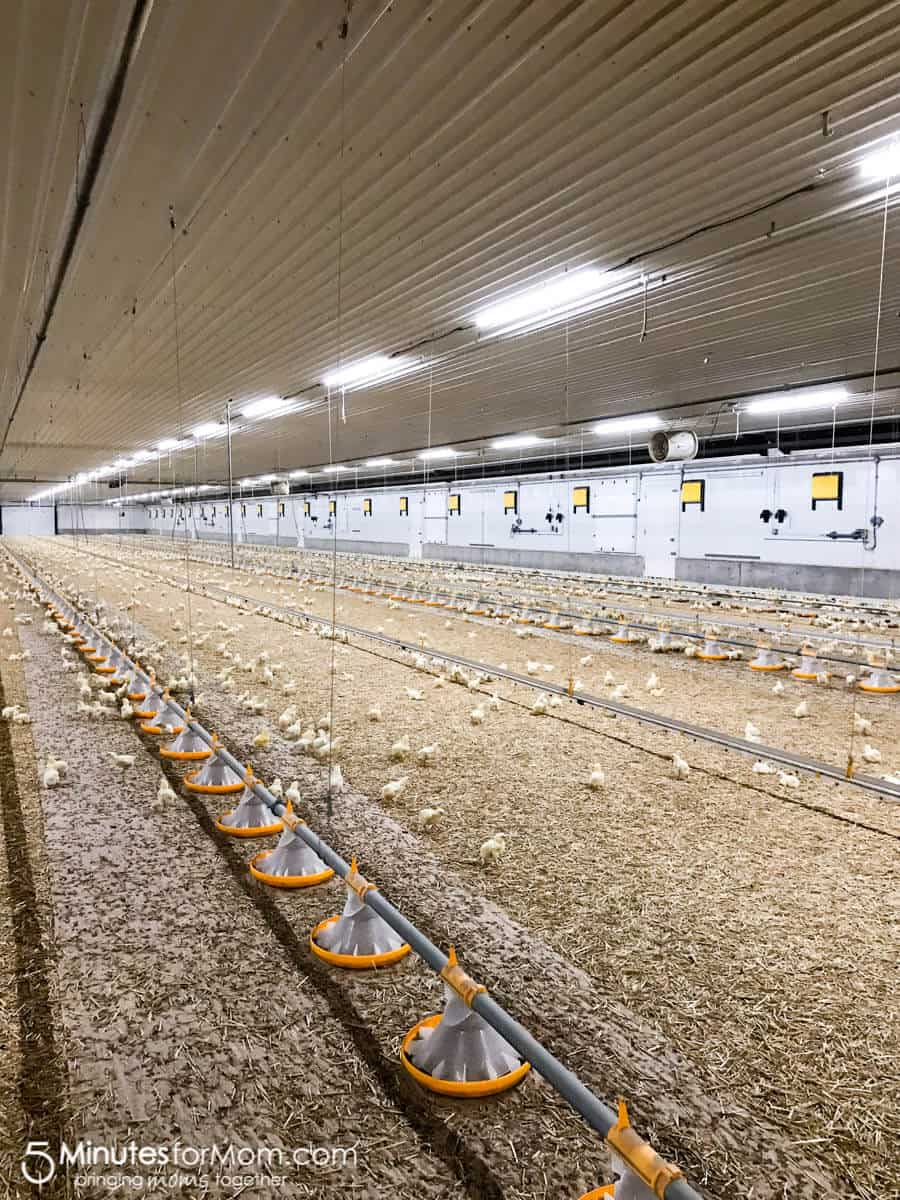 The barns are clean, spacious, and temperature-controlled. The chicken feed is high-quality, natural and nutritious.
In Canada, hormones and steroids are banned! So we can eat Canadian chicken with confidence and peace of mind because hormones and steroids are never used.
And did you know that Canadian chicken has the lowest carbon footprint of all livestock in North America? I did not, but now I do and it makes me feel even better about feeding my family chicken on a very regular rotation.
Commitment to Animal Care
Also on our farm tour, we learned about how committed Canadian chicken farmers are to animal care.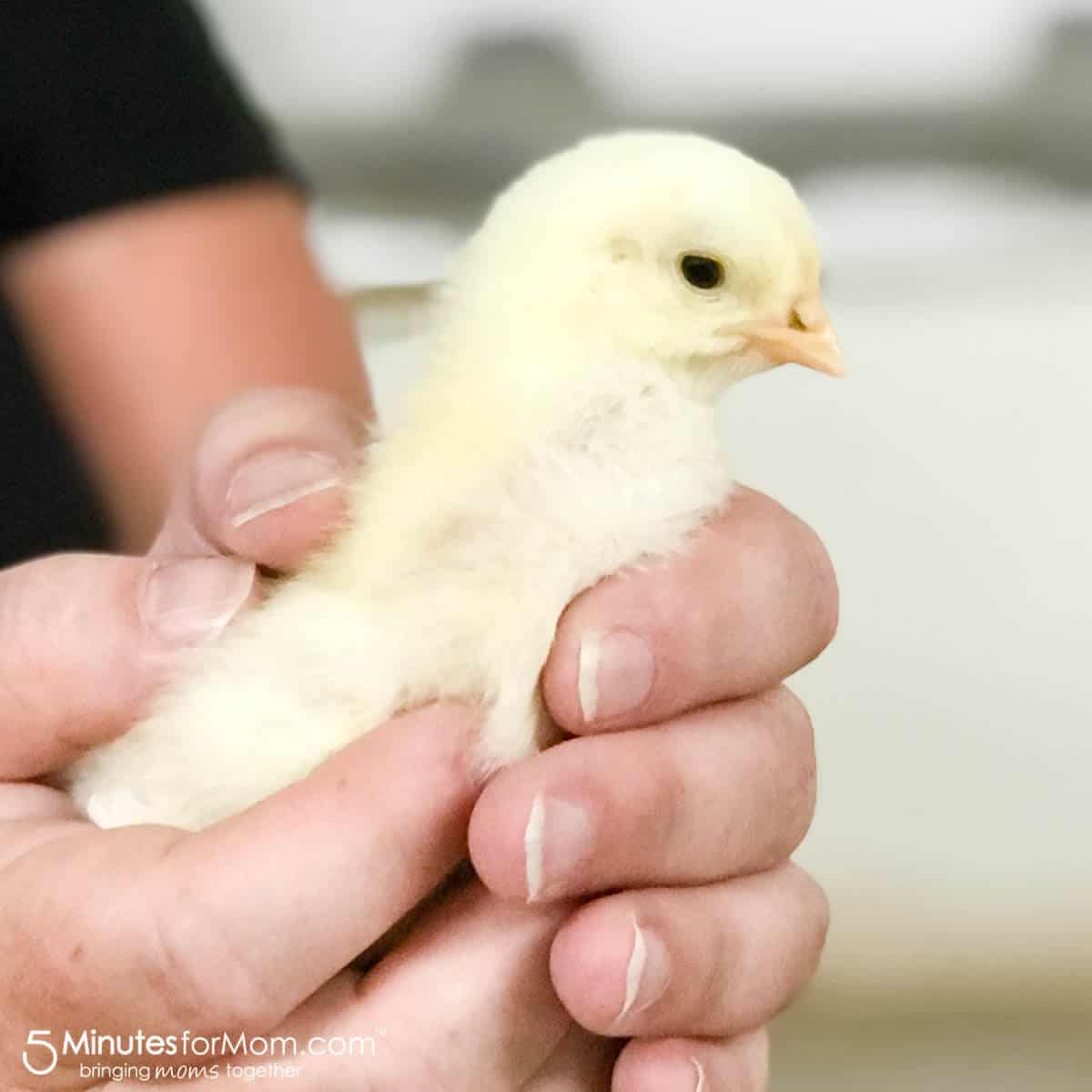 Chicken Farmers of Canada's Animal Care Program has strong, mandatory requirements to ensure high animal care standards and 100% of Canada's chicken farmers are certified on the mandatory Animal Care Program.
All elements of bird care are covered by the program, including feed and water, environment, bird monitoring and handling, and more. And to make sure the program's requirements are maintained, farmers are audited annually by a third-party.
Food Safety
Finally, and perhaps most importantly, on the farm visit we learned about food safety for Canadian chicken farms.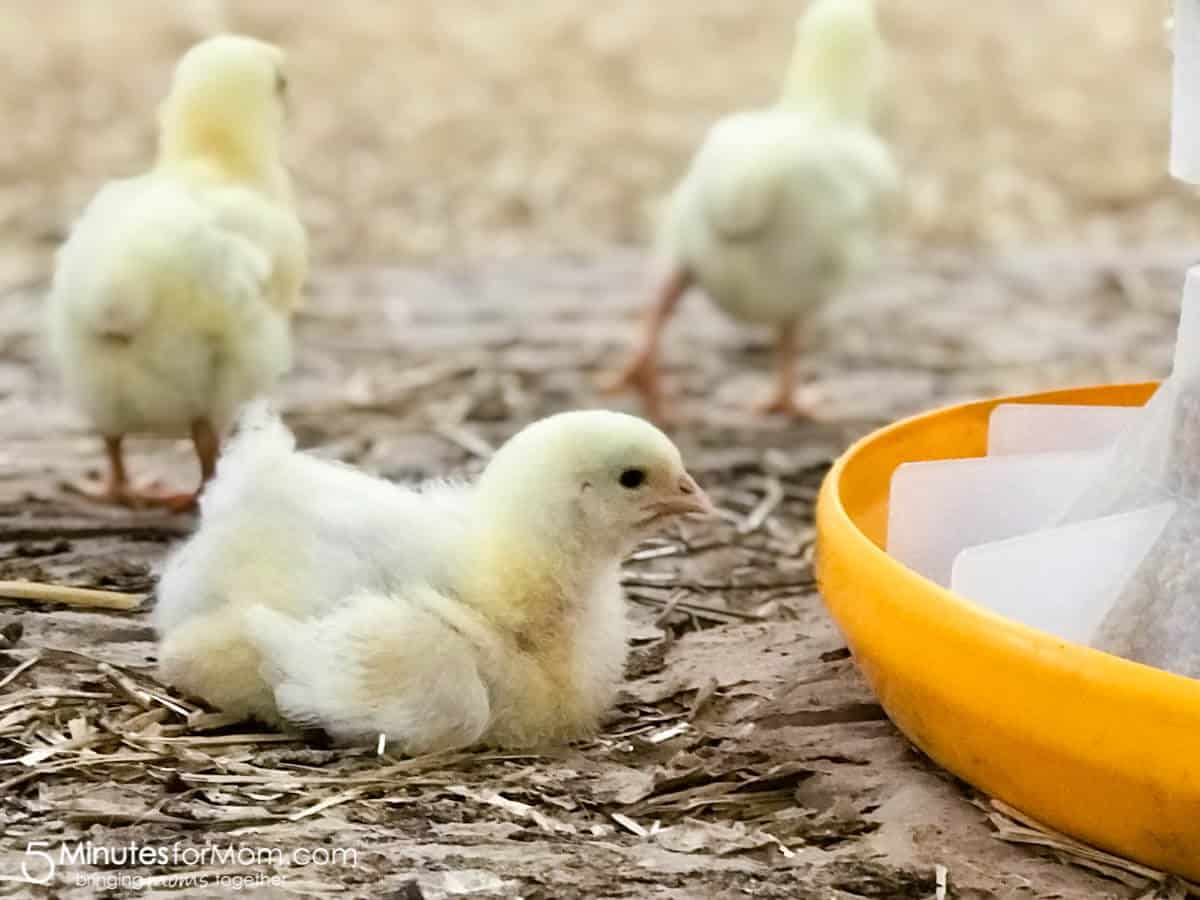 I am sure you are just as concerned as we are that the chickens we feed our families are safe and healthy.
I was very relieved to learn about Chicken Farmers of Canada's On-Farm Food Safety Program (OFFSAP).
100% of Canada's chicken farmers are certified on the mandatory program, which emphasizes animal health, cleanliness and safety throughout the production cycle. And, as they are with the Animal Care Program, farmers are audited annually by a third-party.
All in all, my chicken farm visit with Chicken Farmers of Canada was a fantastic experience.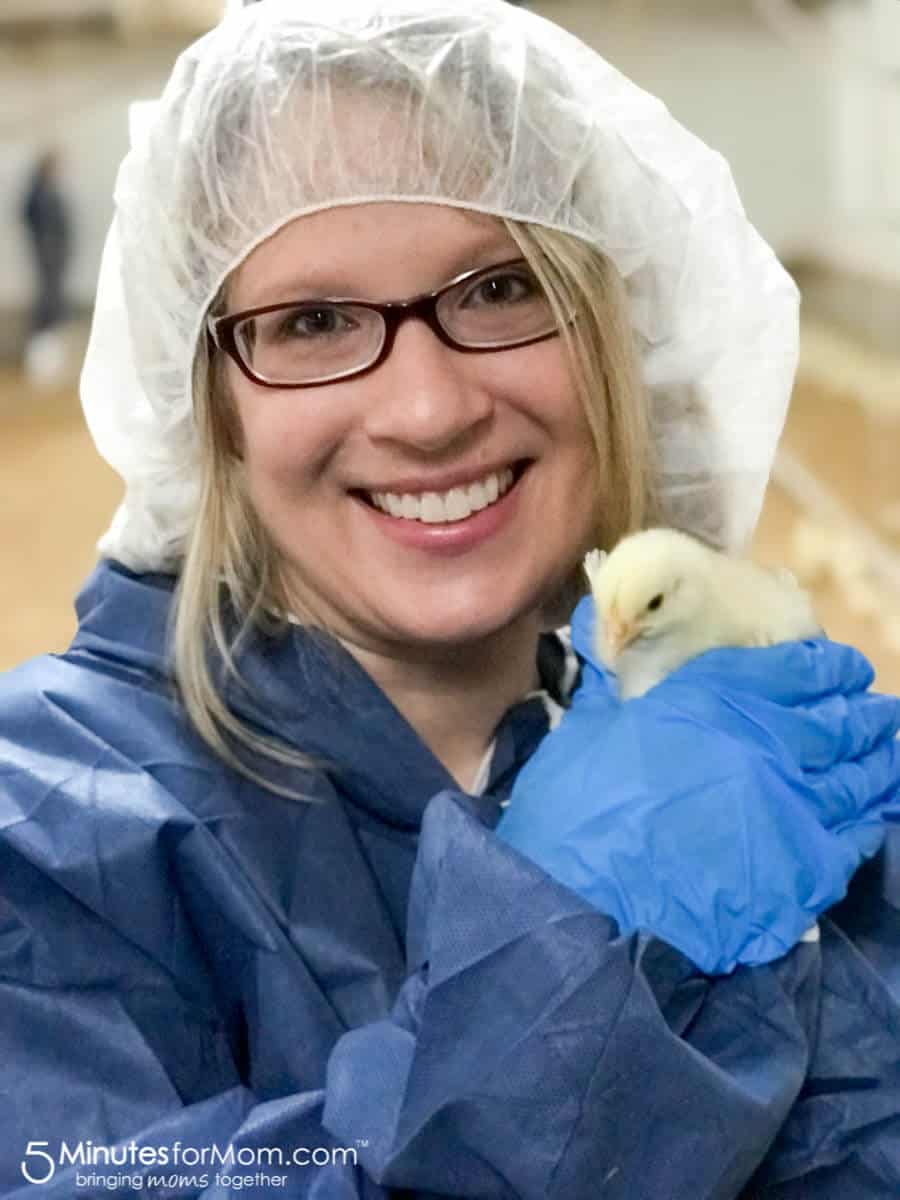 I loved cuddling some fluffy chicks and seeing in person what life is like on a real Canadian chicken farm. And it made me once again grateful and proud to be Canadian.
I can buy Canadian chicken and feel good about feeding it to my family. And that is just so wonderful because we really do eat a lot of chicken!
How to Make Sheet Pan Maple-Glazed Chicken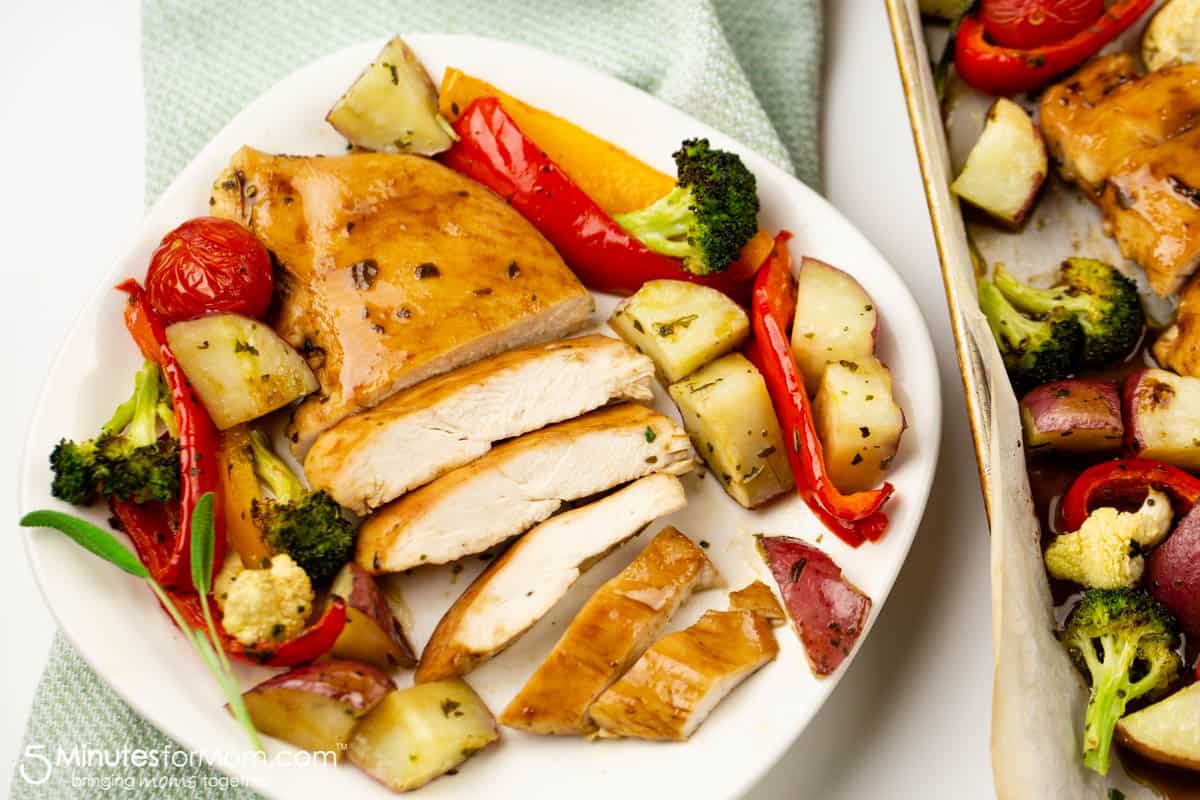 So now that we have all that good news about chicken farms in Canada, let's get back to that mouthwatering maple-glazed chicken yumminess…
In this sheet pan chicken recipe, I used boneless, skinless chicken breasts. But you can use chicken thighs, drumsticks, or a combination if you wish.
How To Make The Chicken Juicy
For the juiciest chicken, we dunk our chicken in a simple salt water brine solution while we prep our veggies. If you are in rush, or you purchased pre-brined chicken, you can skip this step.
To make the brine, simply dissolve salt in lukewarm water (approximately 1 tablespoon to 1 cup ratio) in a large bowl and submerge the chicken. For chicken breasts, you can brine for 15 minutes up to 2 to 4 hours max.
If you are brining for just 15-20 minutes while you are preparing your vegetables, you can brine in lukewarm water. If you are brining for longer, you need to keep the chicken cold so that you do not allow bacteria to grow. Thus, after the salt is dissolved in the lukewarm water, add ice cubes. Once your chicken is submerged, cover and place it in the refrigerator.
Add Your Favorite Vegetables
One of the great parts about sheet pan dinners is you can add whatever vegetables your family likes (or whatever is in your fridge.)
Our kids love cherry tomatoes when they are roasted and burst in your mouth. So we add the cherry tomatoes right near the end of cooking with just about 5 minutes left. That way they are hot and cooked through but still firm enough for a nice burst of flavour when you pop them in your mouth.
Roasted peppers are another of our favourite veggies. So we usually include plenty of bell peppers on our sheet pan dinners.
When roasted, broccoli also turns into a yummy treat. So, we can't skip the broccoli either.
On this sheet pan, we didn't include carrots. But we do love roasted carrots and we often add them to our sheet pan dinners.
To keep the vegetables from getting overcooked, start the sheet pan with just the chicken and potatoes (and carrots if you're including them in the recipe.)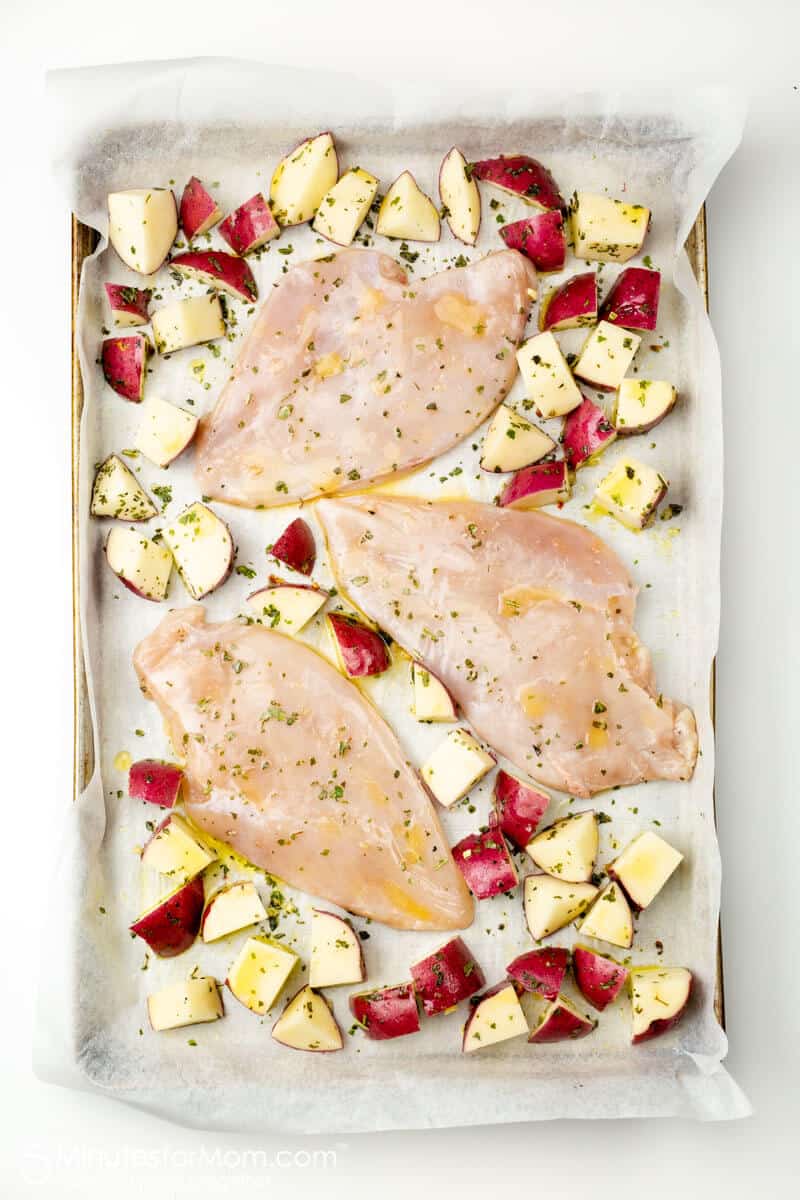 To keep the chicken moist, cover the sheet pan with either a second sheet pan turned upside down or with aluminum foil.
Baste and Brush
Then, after the first 10-12 minutes, remove from the oven, baste the chicken with juices…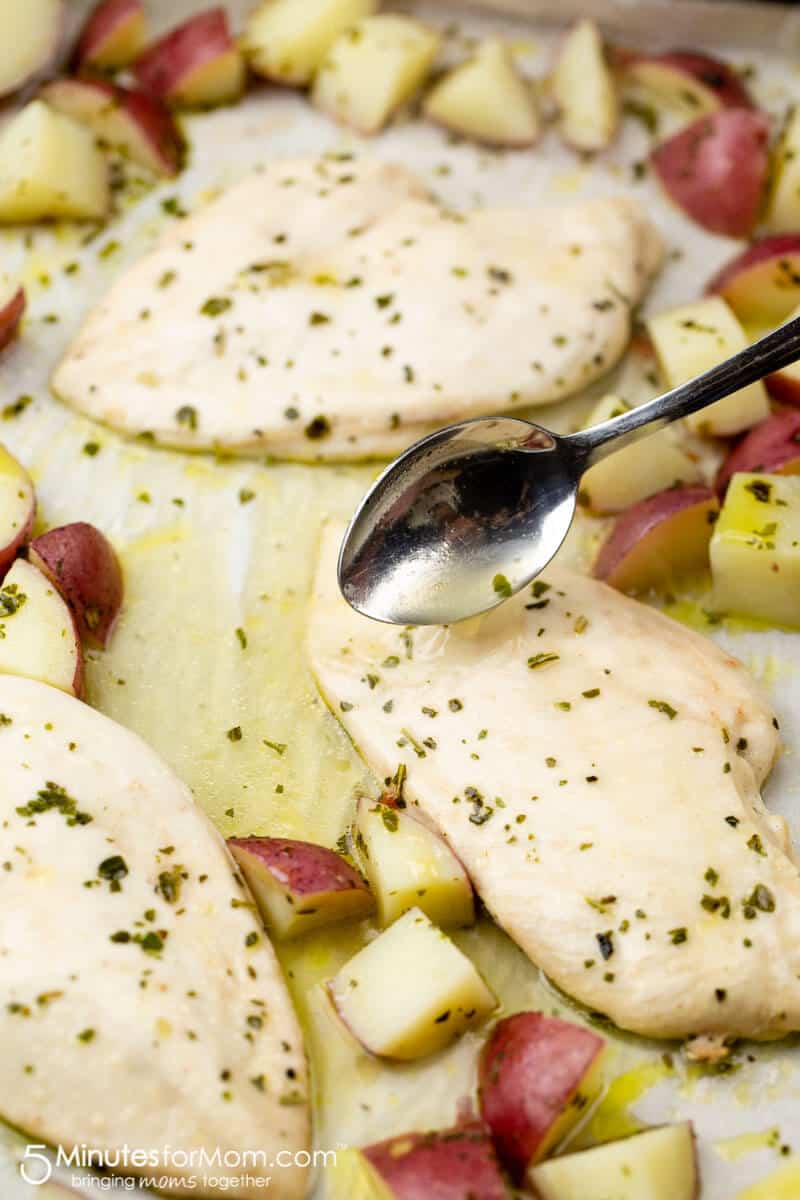 …brush on the glaze, and add the rest of the veggies, except the tomatoes. Return to the oven and cook uncovered for 5-8 minutes, or until potatoes are soft but not yet browned.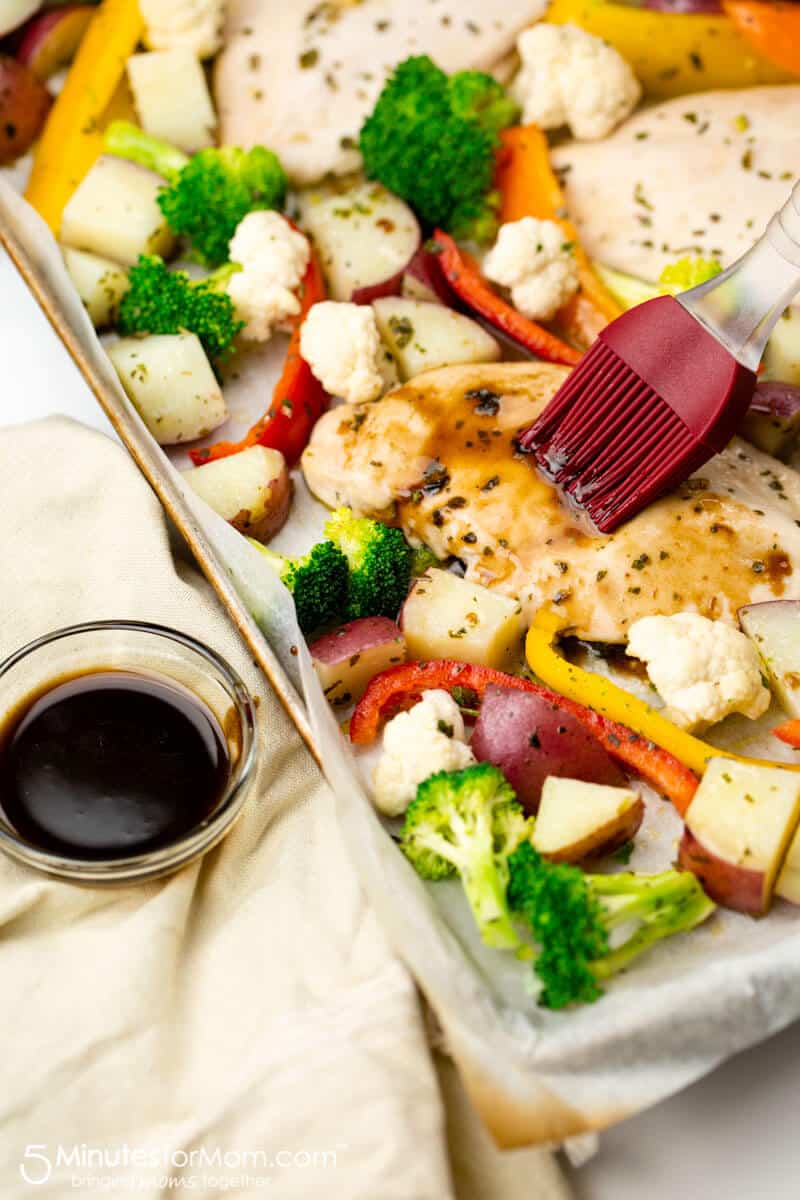 Glaze the chicken once more, add the cherry tomatoes, and pop the sheet pan back in the oven for the last 5 minutes of cooking.
Check to see if the chicken is fully cooked with a thermometer. It should be 165F.
If you want the chicken and veggies browned, turn the oven to broil and return sheet pan to the oven on the top rack for about 3 minutes.
Remove from the oven, cover and let rest for 5 minutes before cutting into the chicken. Drizzle remaining glaze before serving.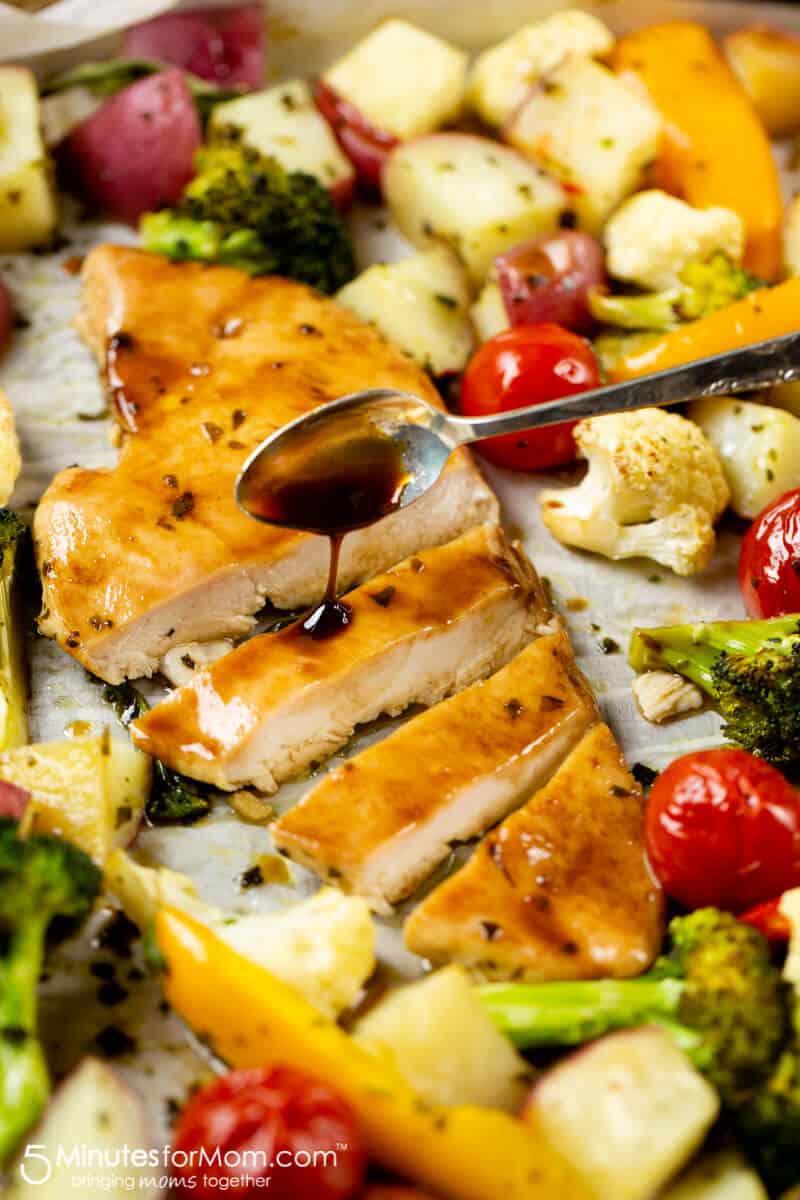 For the final drizzle, ensure you use the glaze that you set aside and did not use during the cooking process. You must throw away the glaze you used when the chicken was partially cooked because it will be contaminated from the partially cooked chicken.
Sheet Pan Maple-Glazed Chicken Recipe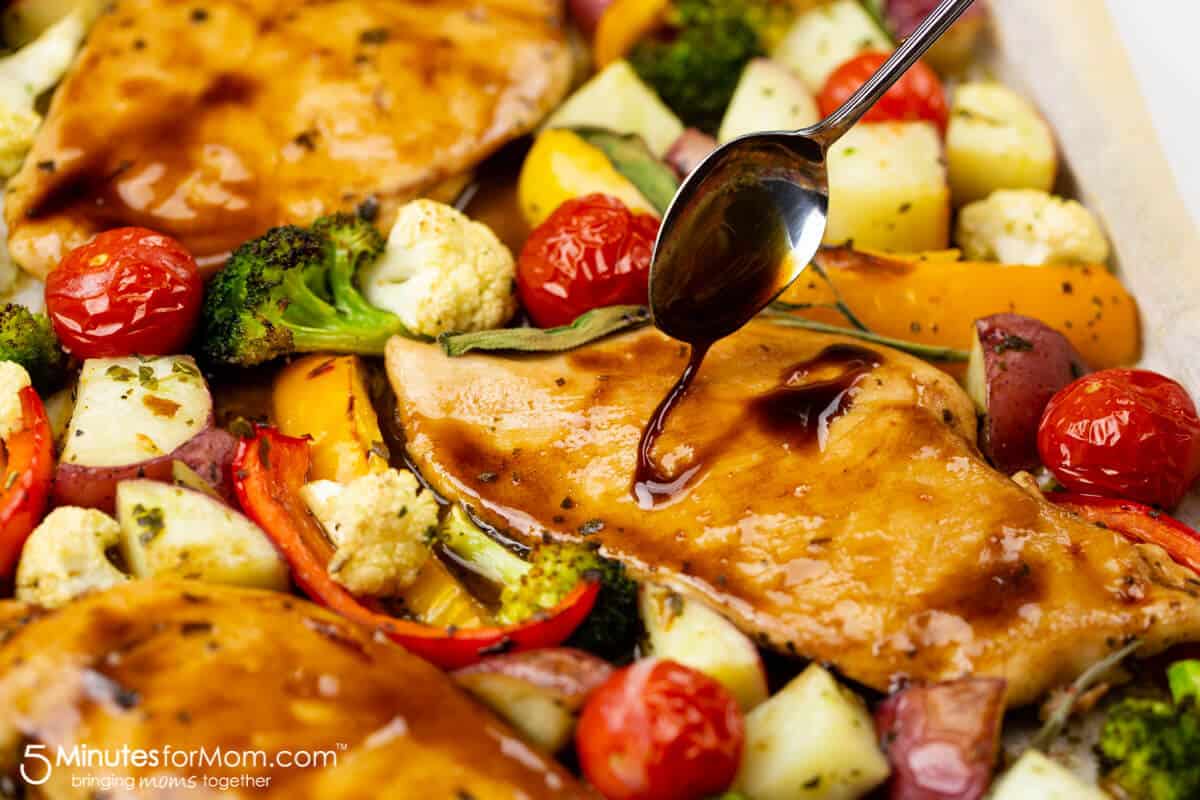 Pin It For Later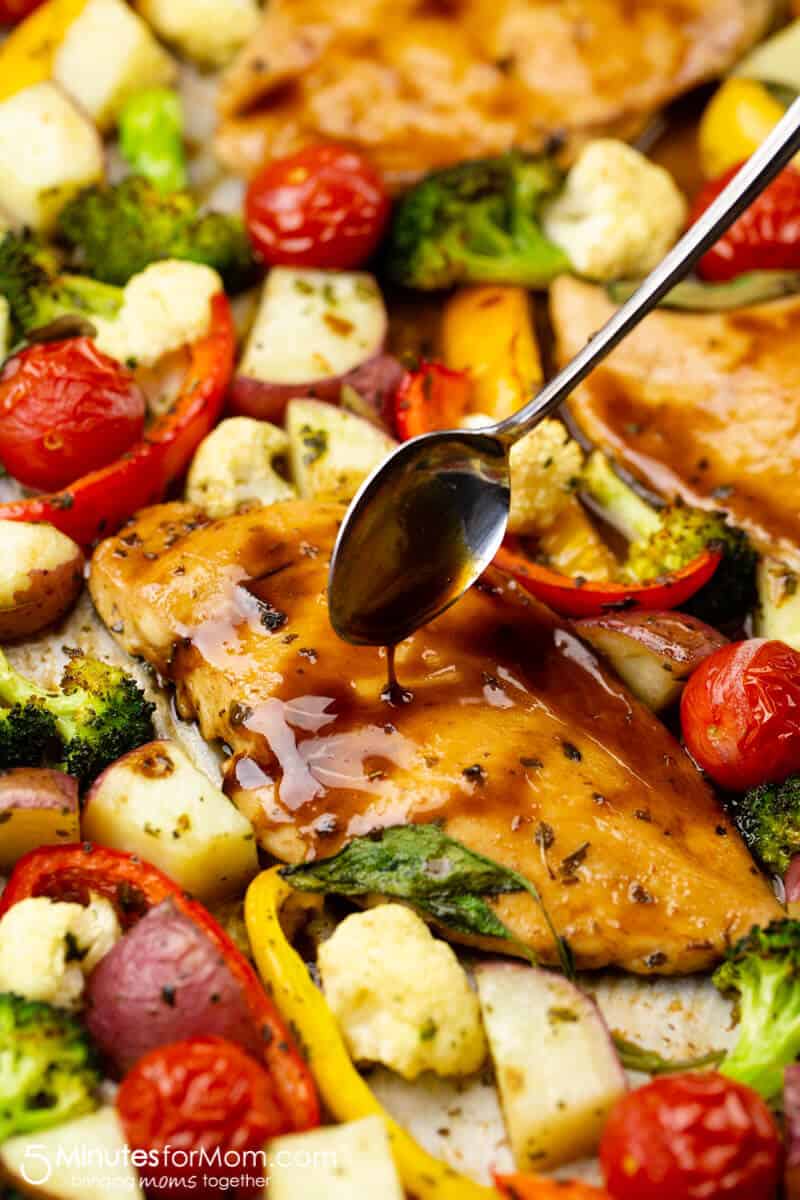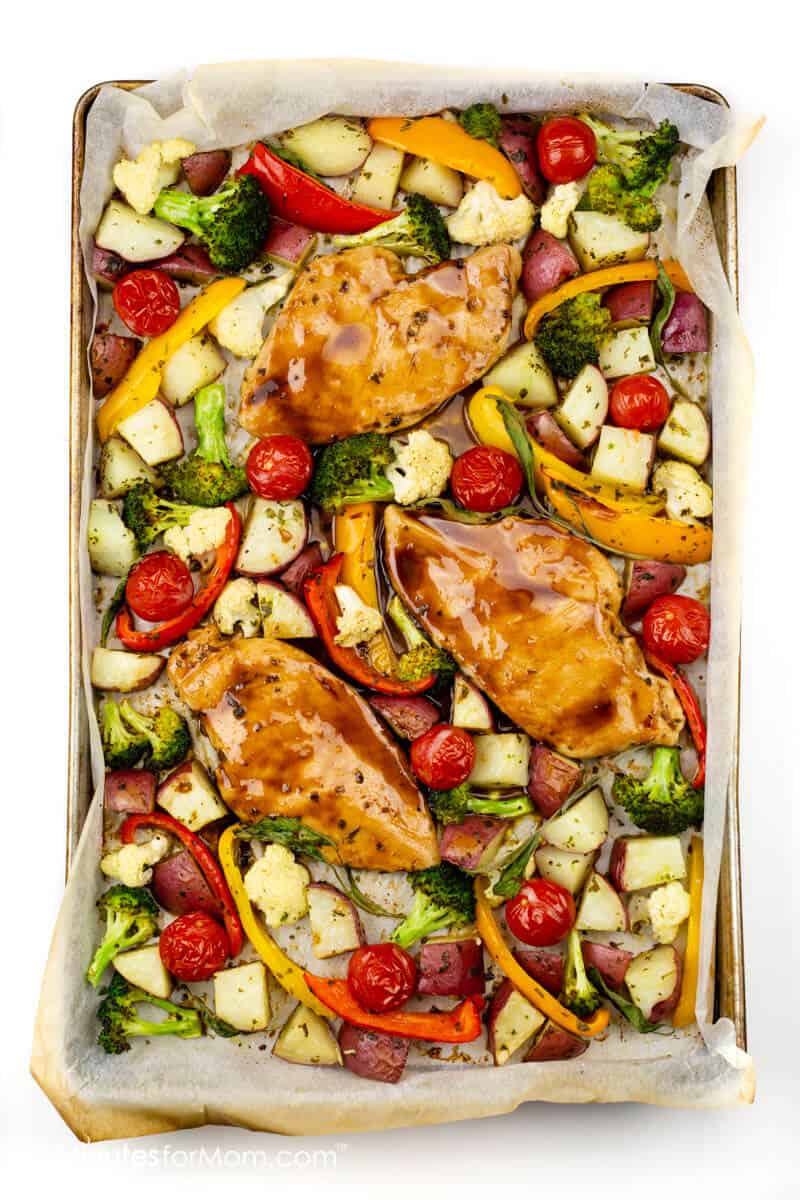 Written by Susan Carraretto, co-founder of 5 Minutes for Mom, and photographed by Janice Croze, co-founder of 5 Minutes for Mom and owner of Janice Croze Photography.
Talk with us: @5minutesformom and Facebook.com/5minutesformom
Pin with us at pinterest.com/5minutesformom