This post may contain affiliate links. Read my disclosure policy here.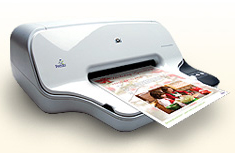 Our Presto Contest now has a WINNER!
One of the fun aspects of our contest for a Presto HP Printing Mailbox and one year of free service was that you were signing up to win the unit for a family member or friend who doesn't have Internet access.
From all the great comments we received, it is clear that this is a fantastic product idea from HP. We wish we could give you all free printers, but luckily they are affordable so hopefully you can still go out and get your family all connected.
Okay… so back to announcing the winner…
As always, to ensure a fair result we used random.org to draw the winning number.
Drum roll please… the winner is…
Number 63 — Tiffany H.!!!
Tiffany had commented on the contest earlier that she's excited to give the printer to her grandparents who are not connected to the Internet.
So CONGRATULATIONS to Tiffany and her grandparents!!!