This post may contain affiliate links. Read my disclosure policy here.
As a busy parent, do you have time to go clothes shopping for your whole family? One of our contributors, Amy, had the opportunity to try out a new professional styling service called Wee Blessing that delivers clothes for everyone in the family. From pregnancy to baby to mom and daddy, Wee Blessing can find the perfect outfits — within your budget — for every member of your family. This post is sponsored and we are affiliates of Wee Blessing, so extra thanks for reading and sharing.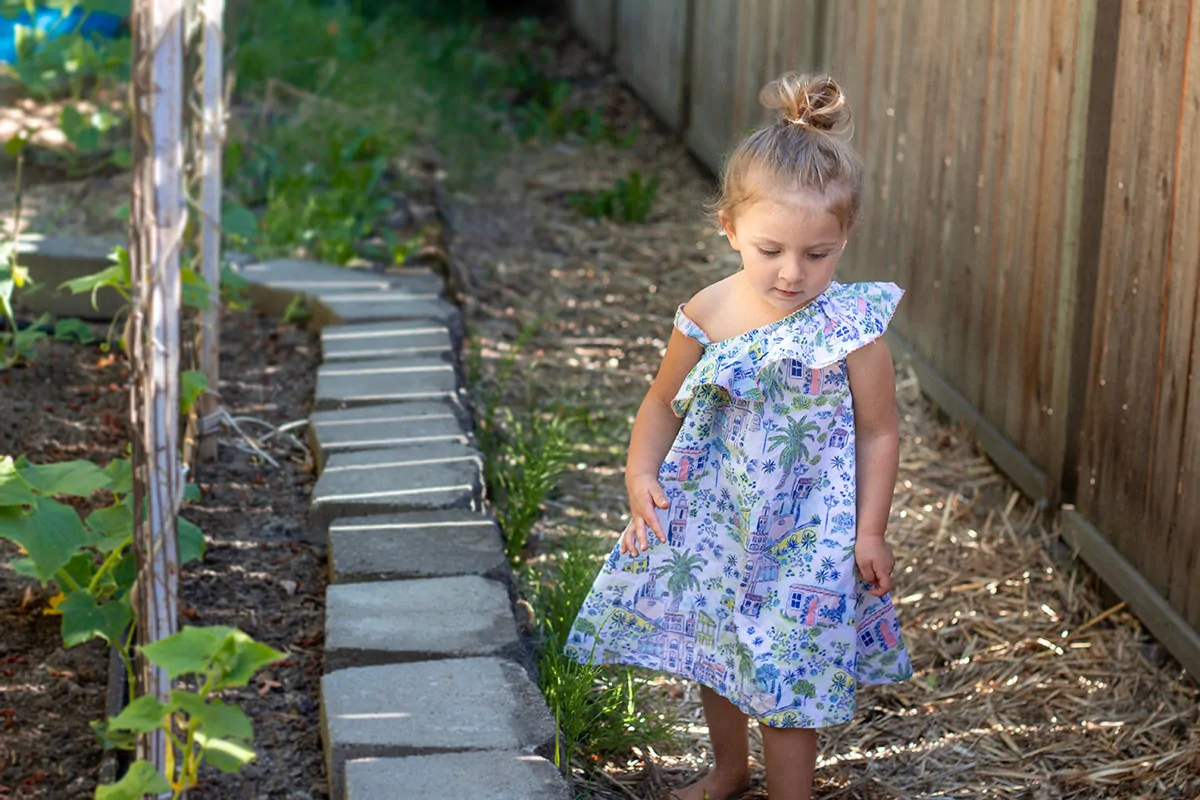 Shopping is not my favorite thing in the world. Then you have kids… forget about it. Now that we have added the second, there is really no way for me to go shopping with both.
In all honesty, just the idea of packing both kids up and heading out to shop for clothes is overwhelming. So much so, that when I will need to replace old shoes (they are literally falling apart), I will keep putting it off… until a new pair magically show up on our doorstep.
It's really not magic, but rather, my husband gets sick of looking at my ugly, spray painted shoes that he gets me new ones.
They always fit, and they are always cute. He gets my style and the fit I like. This is how I like my shopping to be… someone else doing it for me.
That is where Wee Blessing comes in.
Professional Styling Service For The Whole Family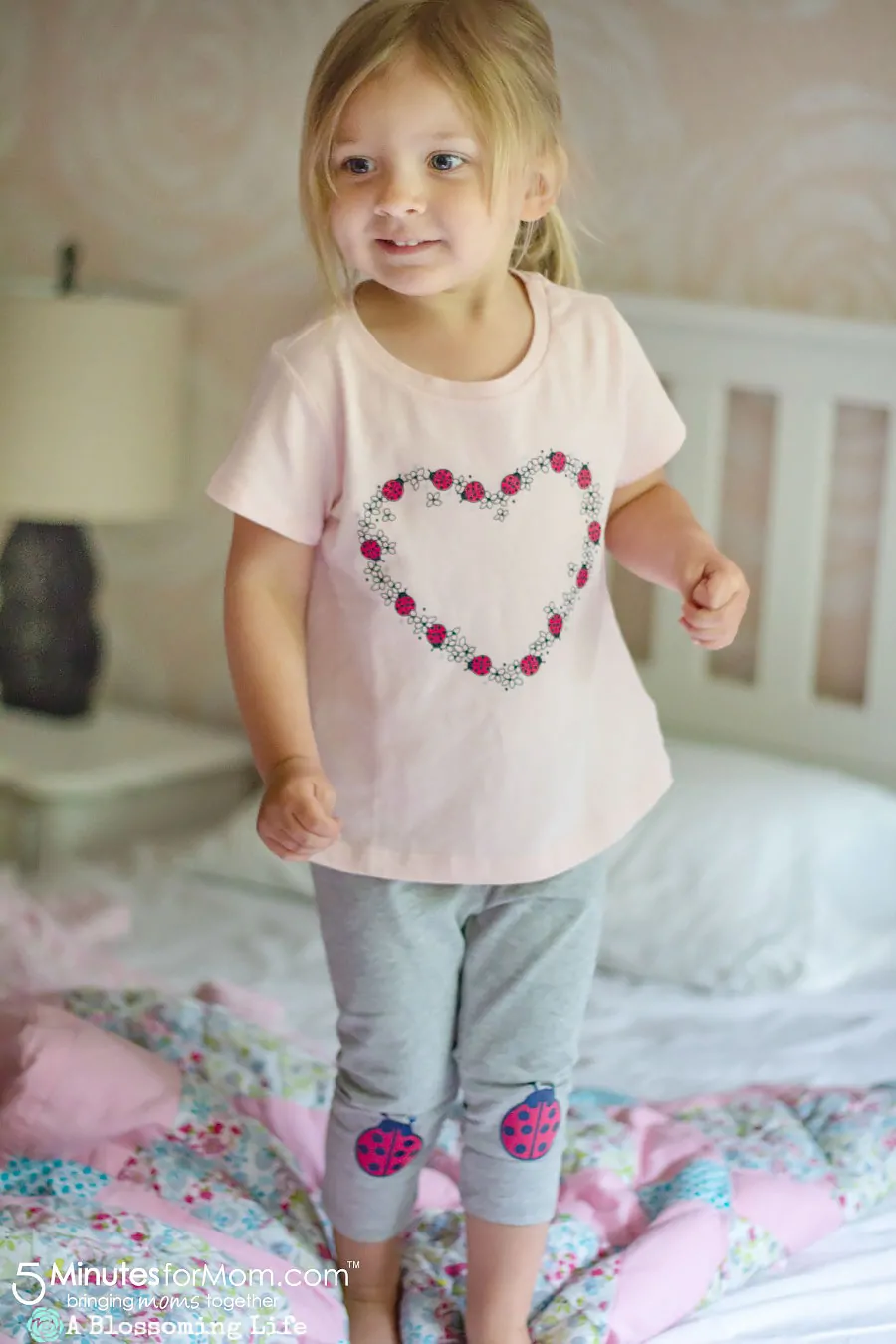 Wee Blessing is a professional styling service that delivers clothes for everyone in the family — from babies to adults, even maternity.
To get started, simply go online and fill out personal style profiles for everyone in the family. You will receive three (four for kids) professionally styled and name brand outfits at a steep 40-60% discount off retail price.
Keep what you love and return (for free) what you don't. If you keep everything, you get an extra 10% off. All the clothes we received were marked at least 50% off! 
You also provide a budget for your stylist to work with. So, if you are on a tight budget like we are, it's nice that they find things that fit into your budget for your family.
You can choose to get boxes monthly, quarterly, or however you prefer. You can even skip a month or two.
It is easy to change sizes, because, for some reason, these kids keep growing.  And you can give them suggestions for the next box. They also will do seasonal clothing and shoes.
Be sure to use our exclusive coupon code 5MINUTESFORMOM to receive a 20% discount off of your first blessing!
We received four outfits for my three-year-old little girl, August. It was so fun creating her profile and telling them her favorite things to wear and some things she's not a fan of.
Right now, she is REALLY into dresses. Every day she asks to wear a "pretty dress" and then wants to sleep in the pretty dresses at night.
So, when we received our Wee Blessing's box, August was thrilled to see the pretty dresses. I laid them out and allowed her to choose what she wanted to wear that day. She had such a hard time picking, because she loved them all so much. One even had strawberries on it, combining her two favorite things in the world… food and dresses.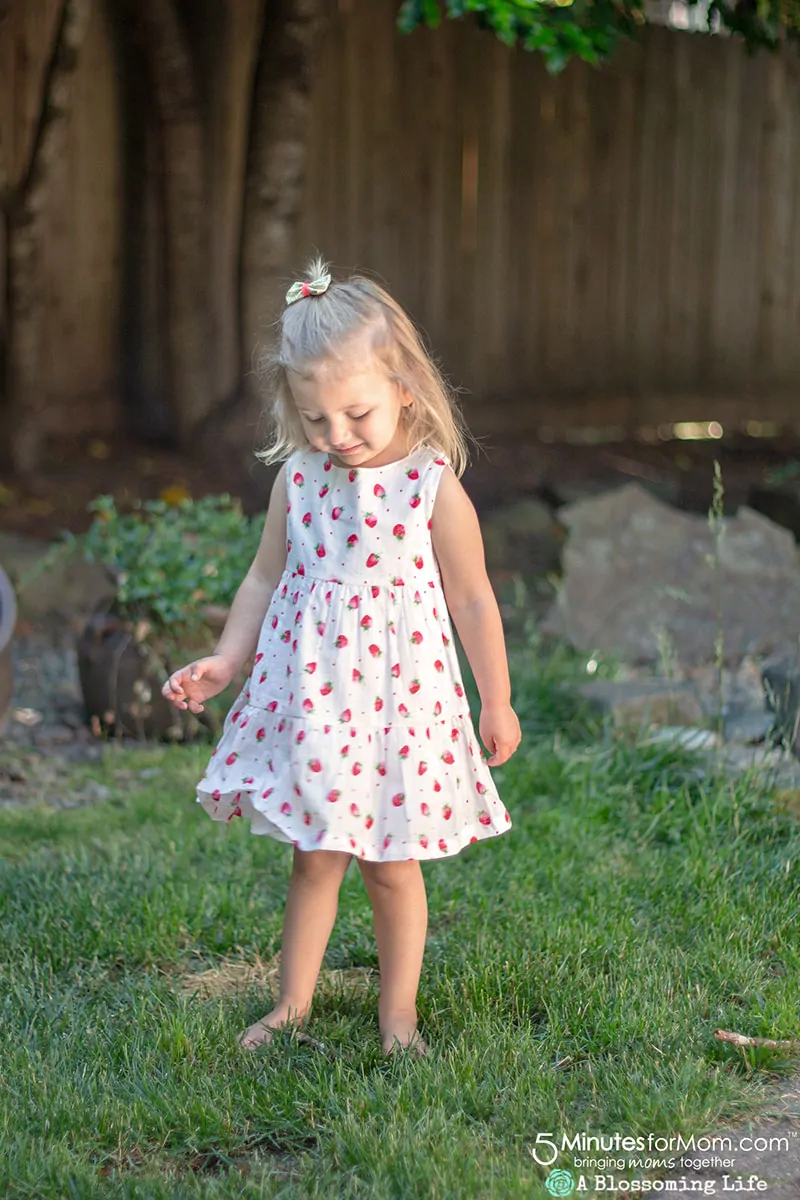 It makes my heart really happy to see how joyful these clothes made her. She twirled around the yard saying, "Mommy, isn't my dress so pretty?"
Get Discounted Clothes Delivered To Your Door
Our package included two dressier dresses (one was OshKosh and the other Cynthia Rowley), an everyday cotton dress by Nautica, and a cute ladybug shirt and pant set by Baby Gap. August was one happy girl.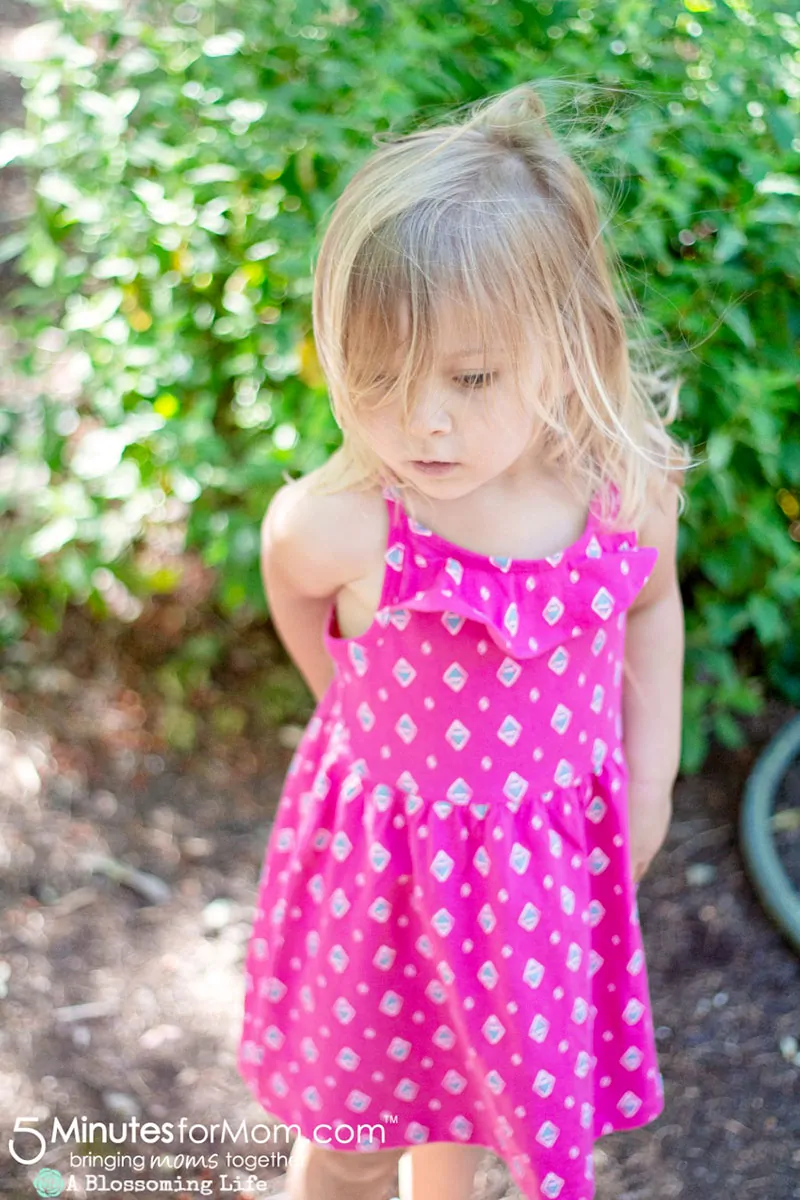 August happened to go through a growth spurt right after I ordered the box. That rarely happens (she's a peanut). So, I was really nervous the clothes wouldn't fit. But I am happy to report that everything worked out great.
This service can really help lift the stress and time burden of finding clothes for your family.
We are so busy, and with a toddler and a 7-month-old, I have a hard time finding time to squeeze one more thing in.
Wee Blessing helps busy families, like my own, find clothes on any budget. August loved her box and receiving a box is truly like Christmas. You can be excited to see the beautiful and stylish clothing you will receive each month.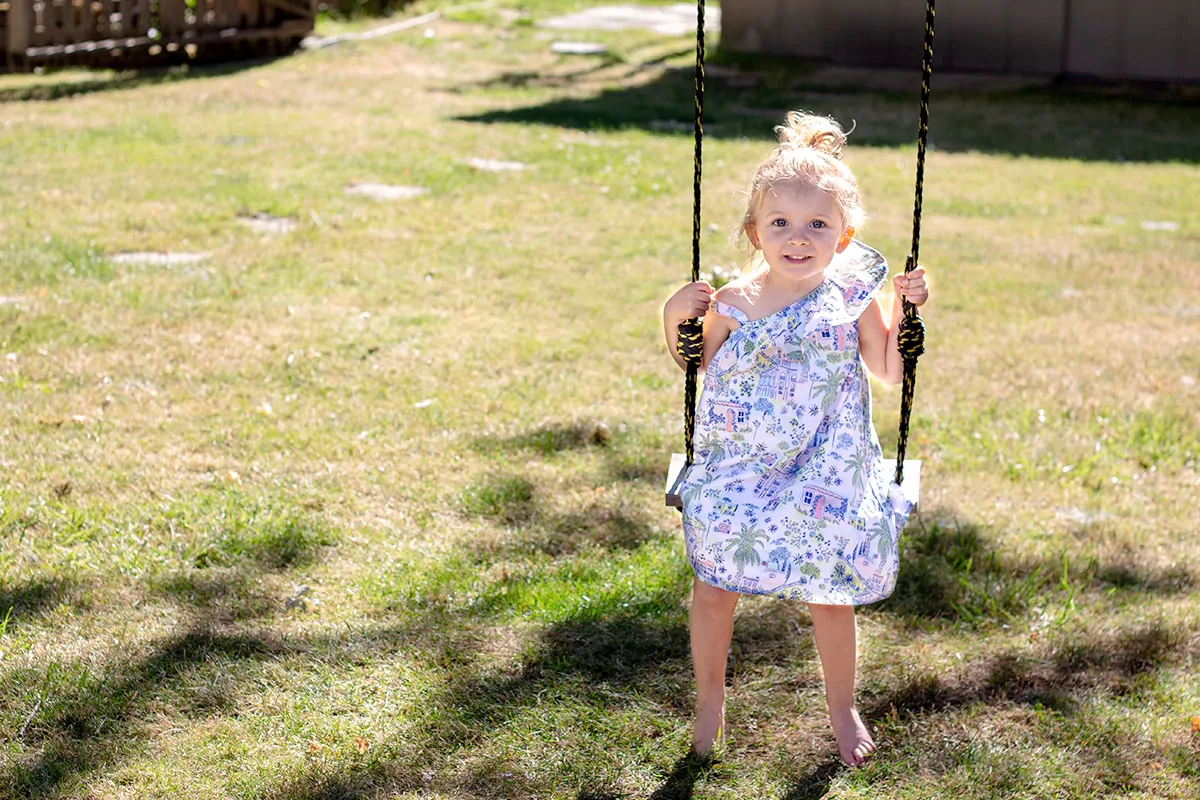 Thank you, Wee Blessing, for allowing us to review these items. You made August more stylish, and took one more thing off my to-do list!
20% Off Discount Code
Use our exclusive coupon code 5MINUTESFORMOM to receive a 20% discount off of your first blessing!
Pin it for Later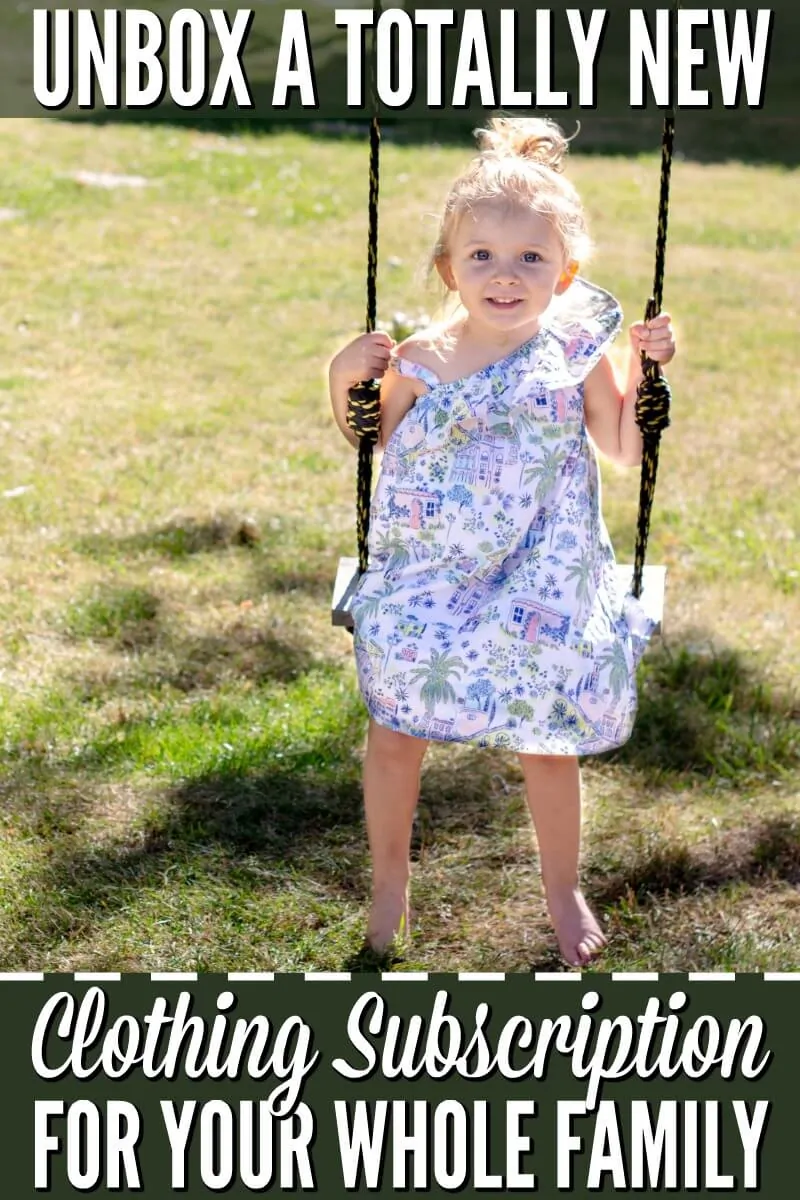 Disclosure: This post is sponsored, we are affiliates with Wee Blessing, and Amy received a sample.
Written by 5 Minutes for Mom contributor, Amy Knight. Amy blogs about crafts, gardening, all things frugal, real food recipes (usually healthy :), and random things from her crazy life at A Blossoming Life.