This post may contain affiliate links. Read my disclosure policy here.
Are you considering adopting a rescue dog, but you've heard myths about shelter dogs? We want to help people learn the truth about adopting shelter dogs, so in this post that is part of our ongoing sponsored campaign with Petcurean, we're going to look deeper into these myths about adopting shelter animals.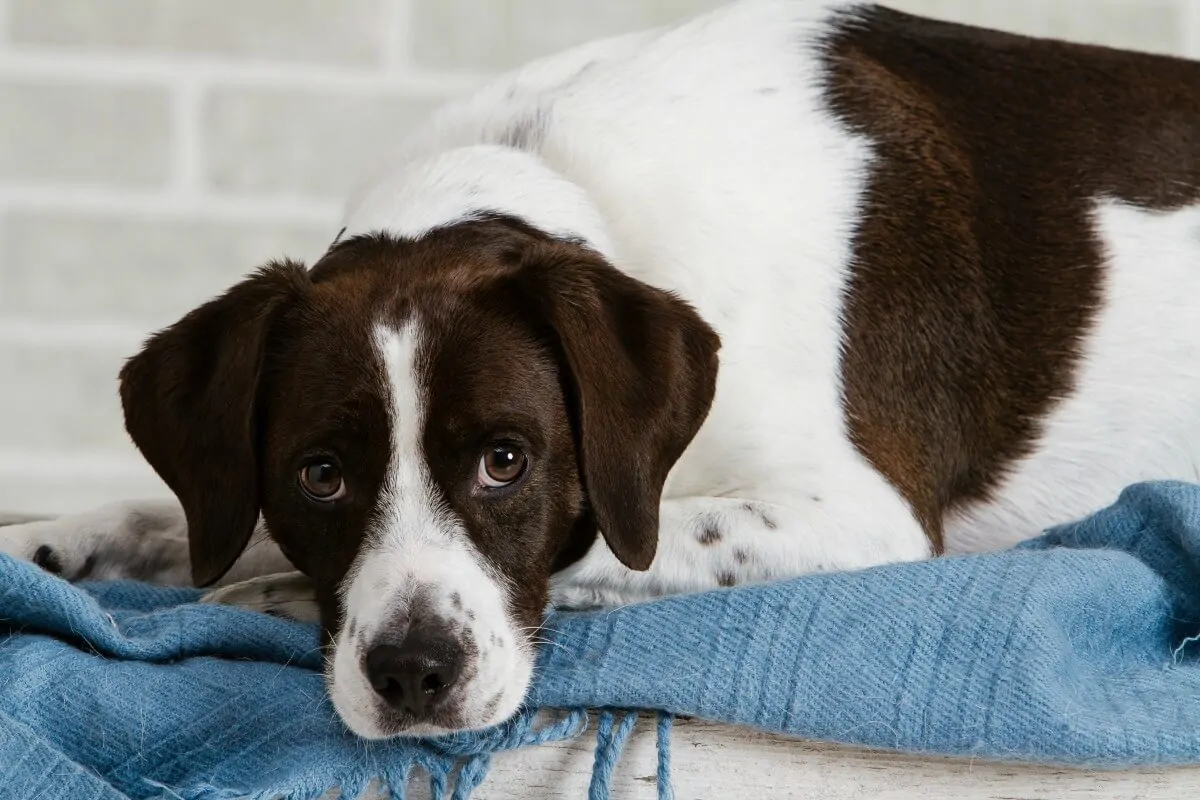 We've all had the phrase "Don't judge a book by its cover" burned into our brains. And it's actually a good cliche. We all should be open-minded. But you really want to remember this advice when you decide to bring a pet into your home.
If you're thinking of adopting a dog or cat, you want to push past any specific pictures you may have in your mind as you imagine life with your new pet. There are so many misconceptions about shelter animals and you don't want to miss adopting the perfect animal who may be currently living in a shelter.
Let's bust these 5 myths about shelter dogs…
Myth 1: Shelters only have mutts. There are no pure breeds available.
Fact 1: First of all, we love mutts. Mixed breeds can have such lovely personalities and unique looks. But the fact is that while shelters have lots of mutts, there are often purebred rescue dogs.
If it is important to you adopt a dog or cat of a certain breed, you may need to have a little patience as you wait for that breed to be brought in. Another option is to go look at rescue groups that are breed-specific.
Myth 2: Shelter animals have more costly health issues.
Fact 2: The truth is that many shelters have pets visit a veterinarian to get a clean bill of health before being adopted. If a pet does have a health issue, the shelter should let you know ahead of time.
Also, many health problems can be easily treated and you don't want to miss the chance of adopting a loving pet whose health challenge could be temporary or easily resolved. Sometimes simply switching their food to a premium recipe like Petcurean's GO! Solutions could help improve their health.
Raising a pet always has a risk of healthcare costs, so you may want to consider an affordable pet insurance to reduce your worry of vet costs over the life of your dog or cat.
Myth 3: Shelters are full of old and/or ugly animals.
Fact 3: You can adopt dogs and cats of all ages from shelters.
But don't be limited by the idea that you need to adopt a very young animal. There can be many benefits to adopting an adult dog or cat. Or course puppies and kittens are adorable, but they aren't the right choice for every person or family. Puppies and kittens take lots of attention and need training and socializing to grow into well-behaved adults. They take a lot of commitment.
Older pets are often better behaved, and will be potty trained and usually less energetic.
Whatever age dog or cat you're looking for, you should have no problem finding them at a shelter.
And as for appearances, as we mentioned earlier, you don't need to worry about what may be "conventionally cute". Recognize each animal's personality and what makes him or her adorable.
Our friends at Petcurean just held an amazing contest called Uplift the Underdog, which shone a light on rescue dogs in Seattle, Portland, Toronto and Vancouver that are often overlooked due to age, looks, and/or dietary needs. The goal was to help find these deserving shelter dogs their forever homes and help break down the stigma often associated with shelter animals. Contest prizes included Petcurean pet food for the finalists and their shelters, a makeover grooming service, and a Petcurean gift basket filled with supplies, toys and more. Talk about not judging a book by its cover – Petcurean just helped crack the book wide open for so many "underdogs"!
Myth 4: All shelter animals have experienced abuse or neglect, making them "damaged goods."
Fact 4: The truth is that shelter dogs and cats have so much love to give. While some pets may have been abused or neglected in their past, these shelter dogs and cats can usually make a full emotional recovery over time – especially when they're placed in a loving home and given the right care and attention.
Many of these dogs and cats are just so happy to finally be with a loving owner in a safe home, that they are even more loving and loyal to their adopted families.
And often shelter dogs and cats came from loving homes but their owners had to give them up because of unexpected circumstances, like moving to another home that doesn't allow pets.
Myth 5: Shelter pets have behavioral problems and won't adapt well to living in my home.
Fact 5: You cannot assume that a dog or cat is in a shelter because it has a behavioral issue. There are lots of reasons that pets are brought to shelters, and the least likely reason may be a behavorial problem.
As I just mentioned, a common reason that pet owners surrender their animals is because they have moved to a place that doesn't allow pets. Or they may have been overwhelmed by the amount of work that needs to go into training their pet. In some cases a pet has runaway or it could have been born on the streets.
Most of the animals that are dropped off at the shelter would make wonderful additions to a loving family.
In cases where a dog or cat has a behavioral problem that would make them a poor fit in a family, those animals are not usually aren't eligible for adoption.
If you, or your family member or friend, are thinking about bringing a new pet into your home, you should definitely look into your local shelters.
A great option if you are not sure if you are ready for the commitment or you don't know which type of dog/cat would be the best match for your family, is to foster a pet. Many rescue groups and shelters have foster programs.
Fostering lets you to find out more about the animal you are thinking of adopting, and if your lifestyle and your personalities are a good fit. You'll realize soon if you are ready for the commitment and responsibility of looking after a pet.
And fostering a shelter dog or cat helps the animal by getting them into a temporary home, which makes space for a new animal at the rescue or shelter, and increases their chance for adoption.
If you fall in love with your foster pet, that's the best outcome… and you can adopt. The possibilities are so exciting. Your new best friend may be the opposite of what you expected when you first thought of getting a pet.
We hope you have a fun time picking out a new companion and that you don't believe those myths about shelter dogs and cats. Your family's new pet is waiting… go find 'em!
Exclusive Petcurean Coupon Code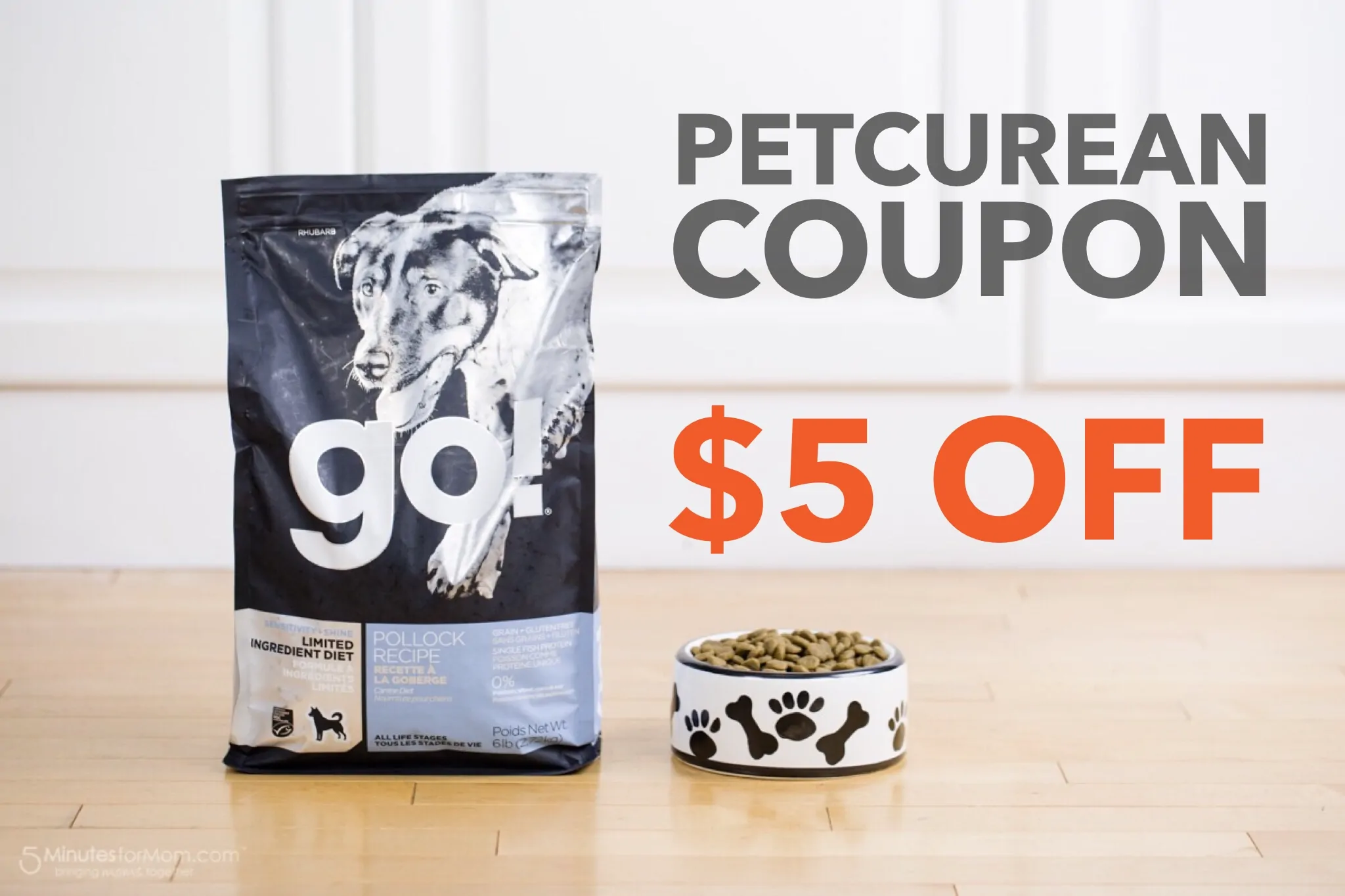 IF you want to add something new to your pet's diet, we have an exclusive coupon code for you to try out some fabulous Petcurean dog food.
Visit Petcurean.com/pawsome and use our coupon code PAWSOME3 for $5 off Petcurean kibble.
Pin it for Later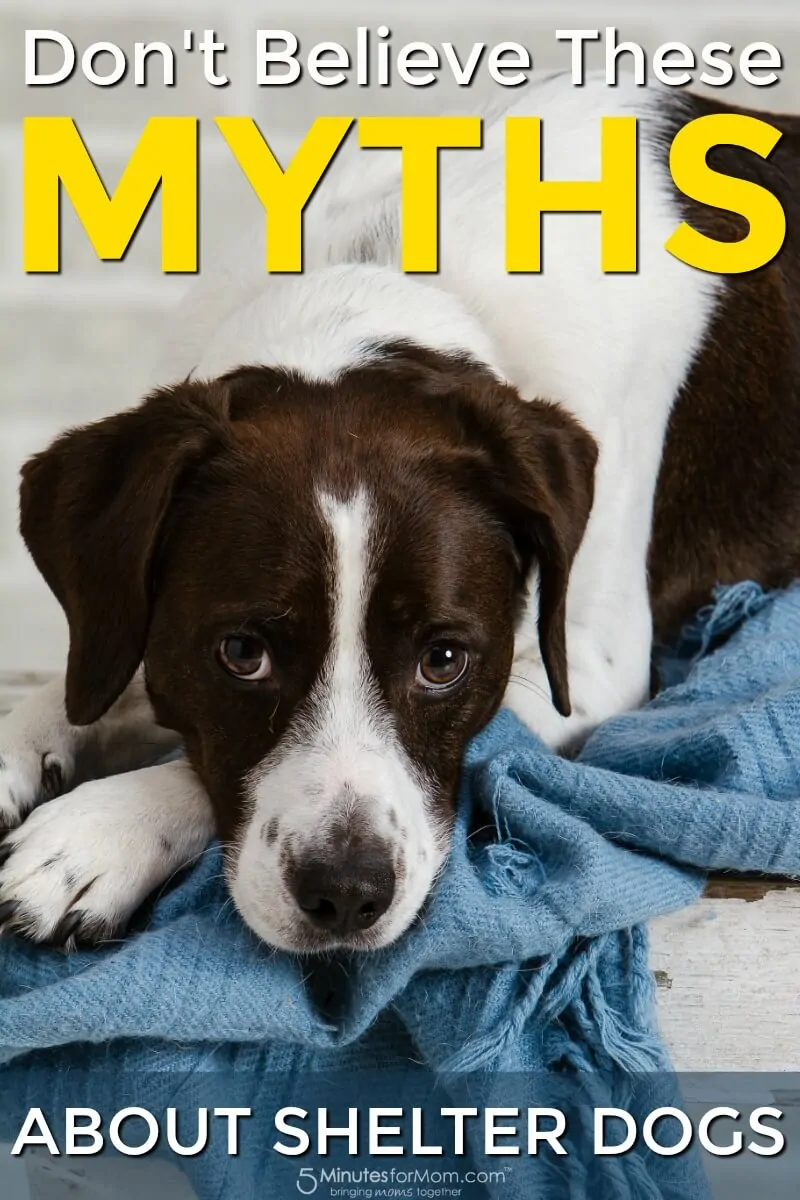 Disclosure: This post is sponsored, so extra thanks for reading and sharing.
Written by Susan Carraretto, co-founder of 5 Minutes for Mom
Talk with me: @5minutesformom and Facebook.com/5minutesformom
Pin with me at pinterest.com/5minutesformom
Don't Miss This…
You love your dog, and he'll love a super cozy DIY Dog Bed. Our video tutorial will show you how easy it is to make.