This post may contain affiliate links. Read my disclosure policy here.
Adopting a dog from a shelter is one of the best decisions you will ever make. When you adopt a dog and make him a part of your family, you welcome an unconditional love that will bless you and your family each day. But once you make the decision to adopt a shelter dog, you then need to find the right dog. So we want to help with some questions to consider before you choose which dog to adopt.
We're bringing you these tips as part of our ongoing sponsored campaign with Petcurean.
5 Questions To Consider When Adopting A Dog
Do you want a puppy, middle age or mature dog?

Adopting a puppy is a lot of work! And for some people who are home during the day and have lots of time to devote to train a puppy, adopting a puppy is a fun choice.

But for many people, adopting a slightly older dog who is already trained works much better.

A third option, which many people overlook, is adopting a mature dog or even an elderly dog. Older dogs who have ended up in shelters desperately need homes so they can give and receive love for the last stage of their lives. If you are able to adopt an elderly dog, you will feel that extra blessing of knowing that you're truly rescuing a dog that needs you and may otherwise not have found a forever home.

Adopting an elderly dog can help with one common problem many people encounter when adopting a dog… the length of commitment in an uncertain future. Most often pets end up in shelters because their owners' life circumstances changed and they no longer could keep the pet.

If you think you can commit only a certain number of years to owning a dog before your circumstances may change, consider adopting an elderly dog.


How much exercise can you handle?

Certain dog breeds need a lot of exercise. It's important that you make your decision based on the amount of exercise you currently get. Don't plan on adopting a dog and suddenly turn into a dedicated runner who runs 5 miles every day. While a wonderful benefit of owning a dog is getting exercise with them, you need to be realistic about what amount of exercise you can commit to daily.

If you prefer movies over marathons, pick a dog who matches your speed.


Big or small?

Before you start looking at dogs, decide what size of dog will work best for your family and the size of your house and yard.

While big dogs can live in small houses, it's usually best to stick to a small or medium size dog if you live in a small home without a yard.

How will everyone get along?

Before you begin the process of adopting a dog, you must ask yourself who else lives in your home and is part of your family. Do you currently have kids or are you planning on having kids? Do you have other pets?

When you're at the shelter, discuss with the staff and ensure you pick a pet that will fit in the mix.


Do appearances really matter?

What is the most important quality in a dog? Their personality, right? It's certainly not their looks.

While you may want to research various breeds to determine a good match, you don't want to just pick the cutest pooch from the bunch.

Overall, when you decide to adopt a dog, you open yourself up to the opportunity to rescue and bless an animal who needs love and attention.
So consider going for the "underdog"… pick a dog that is usually overlooked.
There are some dogs who are less likely to get adopted because they are elderly, have a quirky appearance, or a medical issue. But those "underdogs" have love to give and they deserve to find a good home.
If you're considering adopting a dog, look beyond these so-called imperfections to see the true heart and spirit of the dog.
Contest: Help Petcurean Uplift The Underdogs
Petcurean wants to increase adoption consideration for "underdogs" so they are hosting a contest in Seattle, Oregon, Vancouver and Toronto.
Even if you aren't in one of those cities, we hope you will be inspired to visit a shelter in your area to adopt.
"We believe all dogs are deserving of forever homes. Whether they're older, have dietary issues, aren't conventionally cute, or face unique challenges of any sort. We want to encourage people to give these overlooked dogs forever homes," said Christine Mallier, PR & Community Relations Manager at Petcurean.

"It's what's inside that counts and these dogs all have so much love to give. At Petcurean, we recognize and celebrate the unique traits that each individual dog has and are committed to helping them live healthy, happy lives full of love."
Petcurean is hosting The Uplift the Underdogs contest to shine a light on dogs that were rescued but haven't been adopted and still need loving homes.
Rescue organizations are encouraged to submit details about their most deserving dogs for the chance to win a lifetime supply of Petcurean's GO! Solutions® food for the winning dog and a 500lb donation of pet food to the shelter or rescue group.
After completing the online application form, two finalists from each city will move to the next round, for a total of eight finalists. During this round, consumers will vote for their favorite dog through Petcurean's Facebook and Instagram pages. The dog that receives the most comments and likes over one week will be awarded the grand prize. The winner will be announced on June 18.
Find out more about the contest here…
Exclusive Petcurean Coupon Code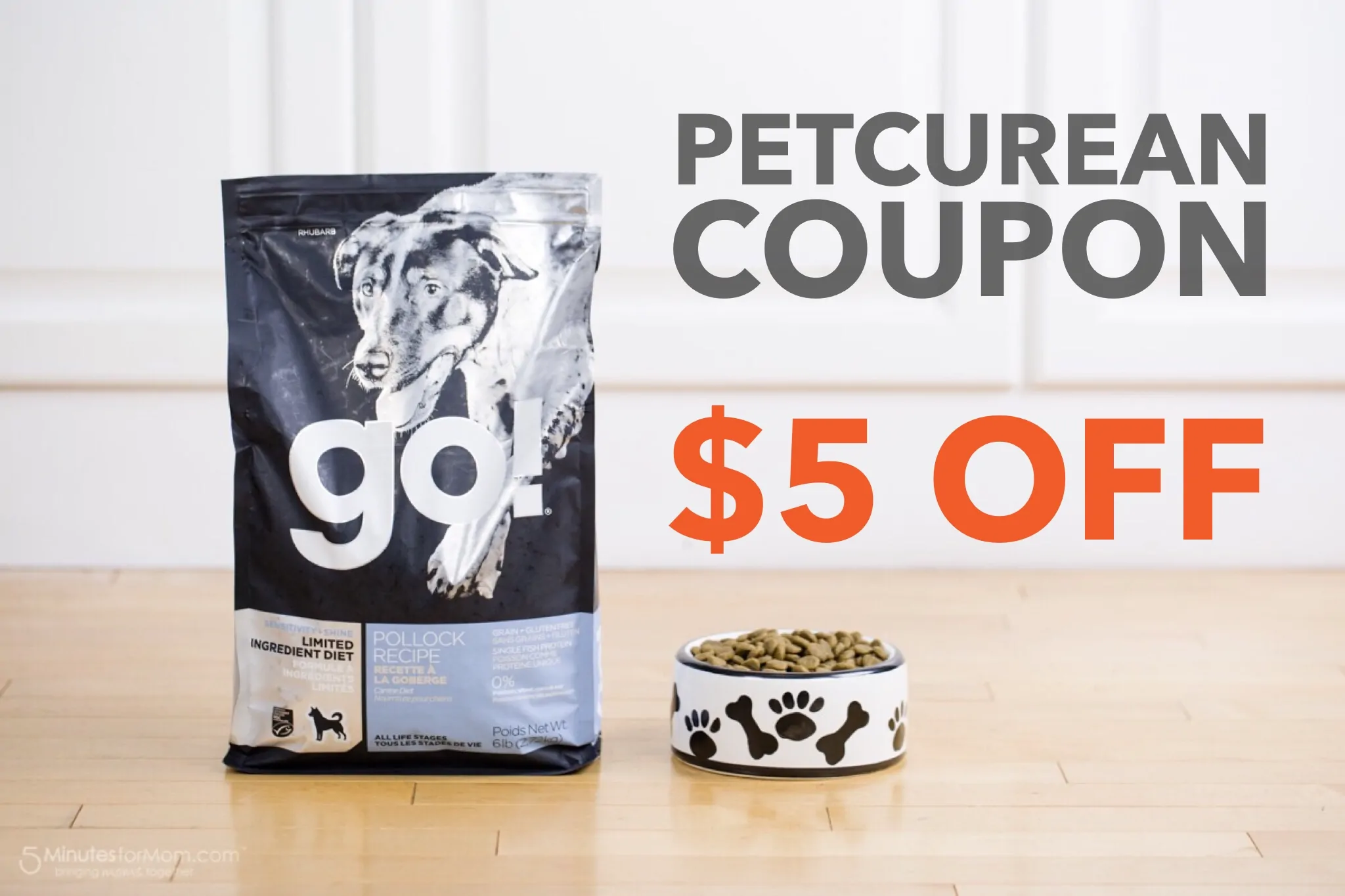 IF you want to add something new to your pet's diet, we have an exclusive coupon code for you to try out some fabulous Petcurean dog food.
Visit Petcurean.com/pawsome and use our coupon code PAWSOME3 for $5 off Petcurean kibble.
Pin it for Later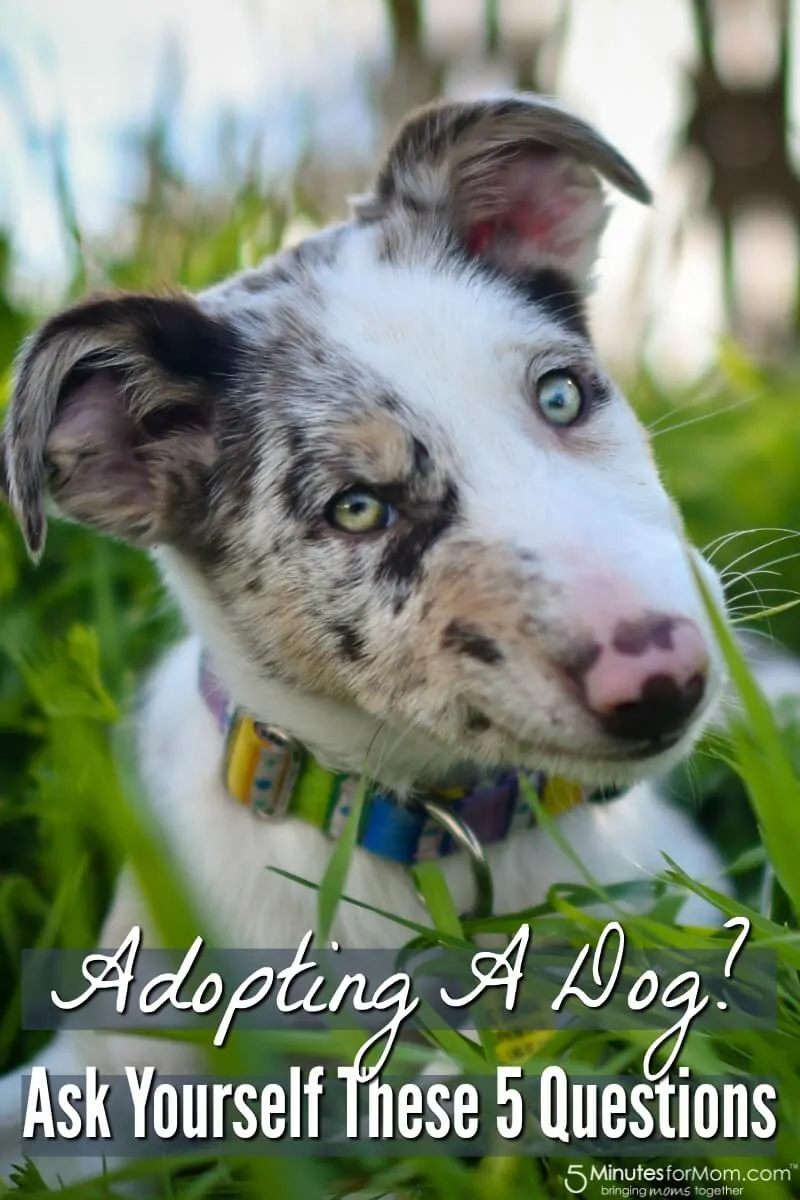 Disclosure: This post is sponsored, so extra thanks for reading and sharing.
Written by Susan Carraretto, co-founder of 5 Minutes for Mom
Talk with me: @5minutesformom and Facebook.com/5minutesformom
Pin with me at pinterest.com/5minutesformom