This post may contain affiliate links. Read my disclosure policy here.
Reading to your children can be one of the most special ways to spend time together. But if you have kids of different ages, it can be a challenge to find books that they will all enjoy. One of our fabulous contributors, Kristen Hale, is here today to share a new book that her children both love. This post is sponsored, so extra thanks for reading and sharing.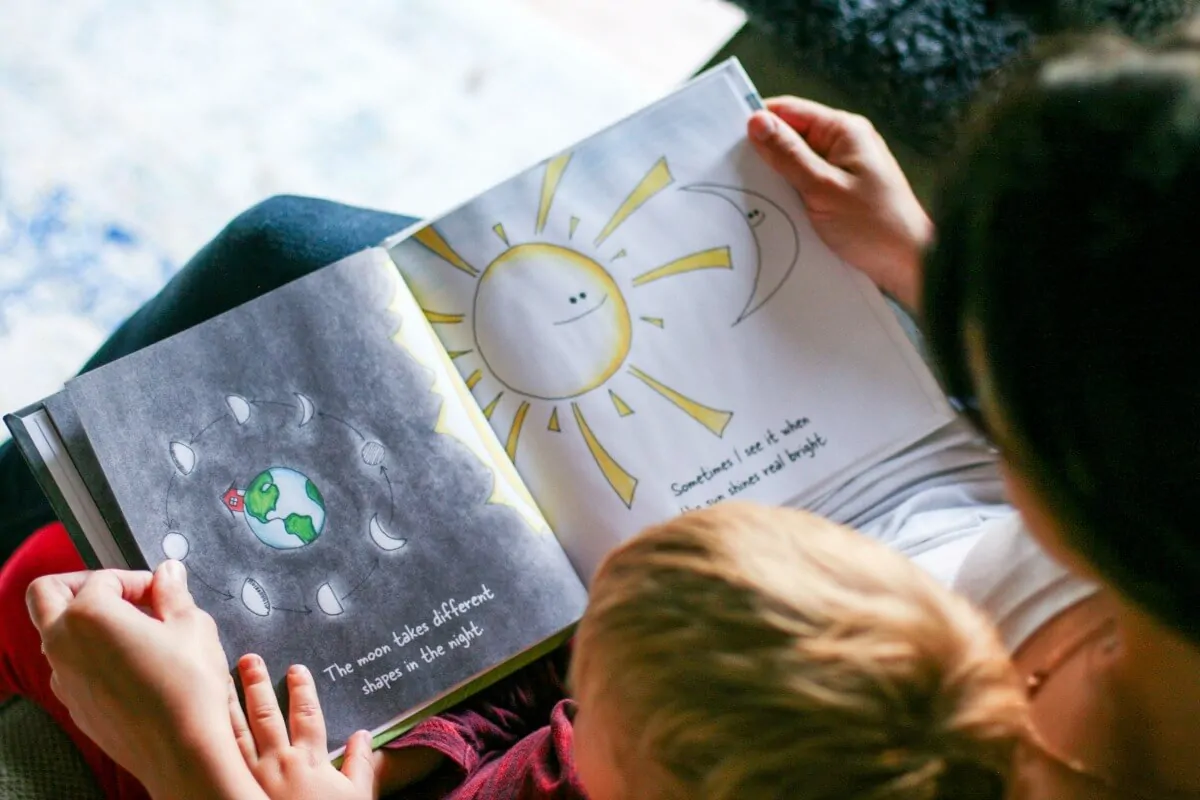 I've searched high and low and tried every trick in the book, but it just seems that the differing ages of my two sons often holds us back from enjoying an activity together. By this I mean that sometimes it can be a challenge to find toys, games, and even books that equally engage both of my sons at the same time.
My son Daxton is almost a year and a half year old and my son Everett is three going on thirteen. If I sit down to read a "baby" book with Daxton, Everett runs in circles around us – fast, energized and disinterested. And if I read a preschool book with Everett, Daxton quietly disengages and toddles around the playroom, rummaging for something to pique his interest. It's just the reality of motherhood – my kids will not always appreciate the same things at once. But a mom can dream, right?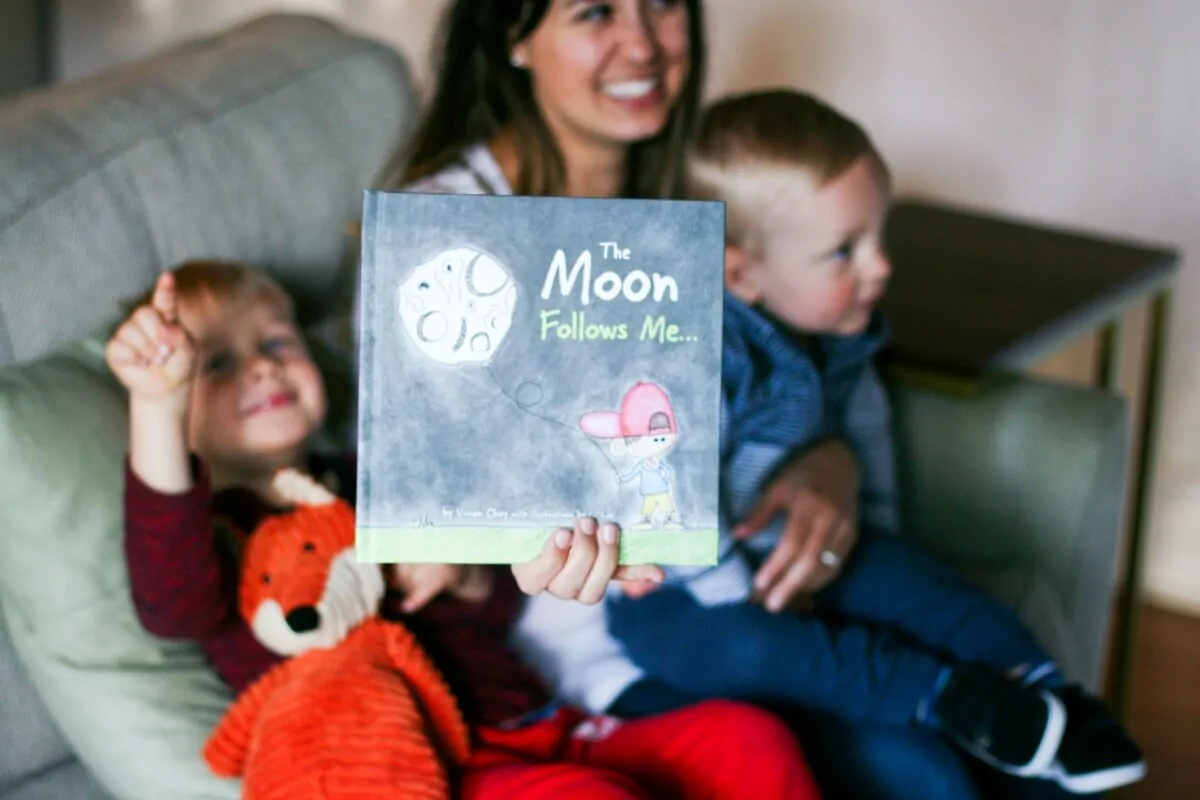 To counter this acceptance of my children's interests, I was pleasantly surprised when I opened my copy of The Moon Follows Me. A hush fell over the room while both of my sons leaned into the book, and dare I say, equally engaging their inquisitive minds with each turn of the page.
The Moon Follows Me is a children's book that appeals to a wide range of ages. Even the youngest of newborns can enjoy the simple black-and-white photos, which works to stimulate eyesight and brain development. Babies in the age range of 6-24 months will enjoy the verbal cadence of the rhyming text and the animated, characteristic illustrations. Toddlers in the 2-4 year age range will love comprehending facts about the moon, while "bigger" kids will adore learning to read through the practice of rhyming.
There is truly something for everyone, and more excitingly, something for every age.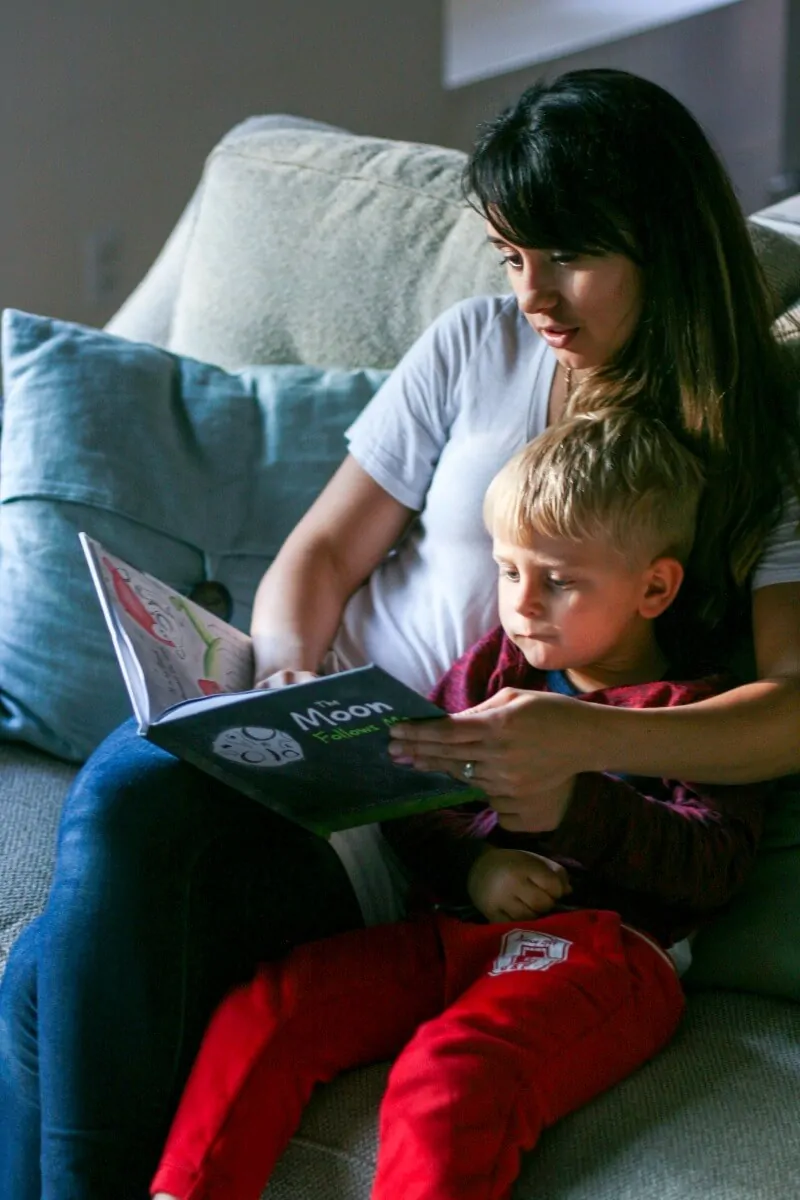 4 Ways "The Moon Follows Me" promotes learning and engagement:
Black & White Images
Long known for stimulating neural development, the black and white images interspersed throughout the book work to fuel infant eye development. The pages also showcase colorful illustrations, so every child is able to drink in both the stark contrast and the beauty of color on the pages of this book.

Rhyming
Who doesn't love stories that rhyme? Rhyming is an incredibly beneficial tool when teaching a child to read out loud for himself. The repetition of sounds helps the child pair the right letters with the right enunciation, and this book is plays to those strengths.

Scientific Information
Peppered throughout are images embedded into the illustrations depicting scientific truths about the moon. The first page of the book opens with a 1-page detailed outline featuring moon facts. This is a fantastic introduction to the moon especially for elementary school age children. I think it will be great research material for future elementary school projects.

Creates relationship.
I appreciate how this book draws a direct line between the reader (your child) and the moon itself. Phrases such as, "the moon is my friend amongst the stars" (page 3), "when the moon is high and I'm tucked in my bed" (page 10), and "sweet dreams, moon, I'll see you soon" (page 12), all depict the moon as friendly, close and safe. This helps tone down the heavier scientific references so that even the youngest of children can view the moon in a friendly, amiable way.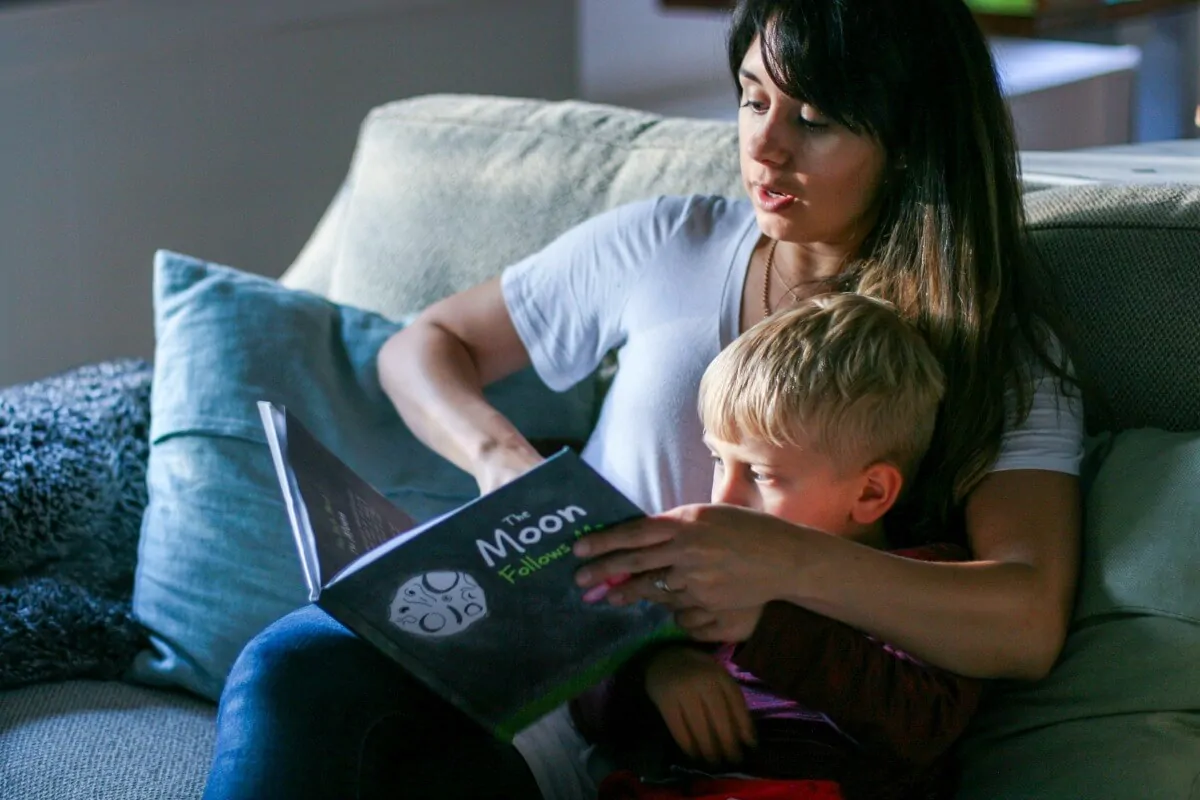 Now that my son Everett is asking me to take him to the Space Museum so he can "take a rocket to the moon", I can only trace that interest to his space exposure from reading The Moon Follows Me!
This magnificent book is equally winning with children of all ages, even when yours are budding and developing at different rates. This book is ideal to read from newborns all the way up to second graders, and don't be surprised if you find yourself smiling at the end of the story, too.
The Moon Follows Me is available on amazon.com and barnesandnoble.com in the U.S. and available at indigo.ca in Canada.
Giveaway
Would you like to win a copy of the book "The Moon Follows Me"? We will select two winners to each receive a copy of the book.
Leave us a comment letting us know if you think your children would like this book.
Then complete your entry using the entry form below. Open to both the US and Canada.
To win more great prizes, check out these giveaways.
Pin it for Later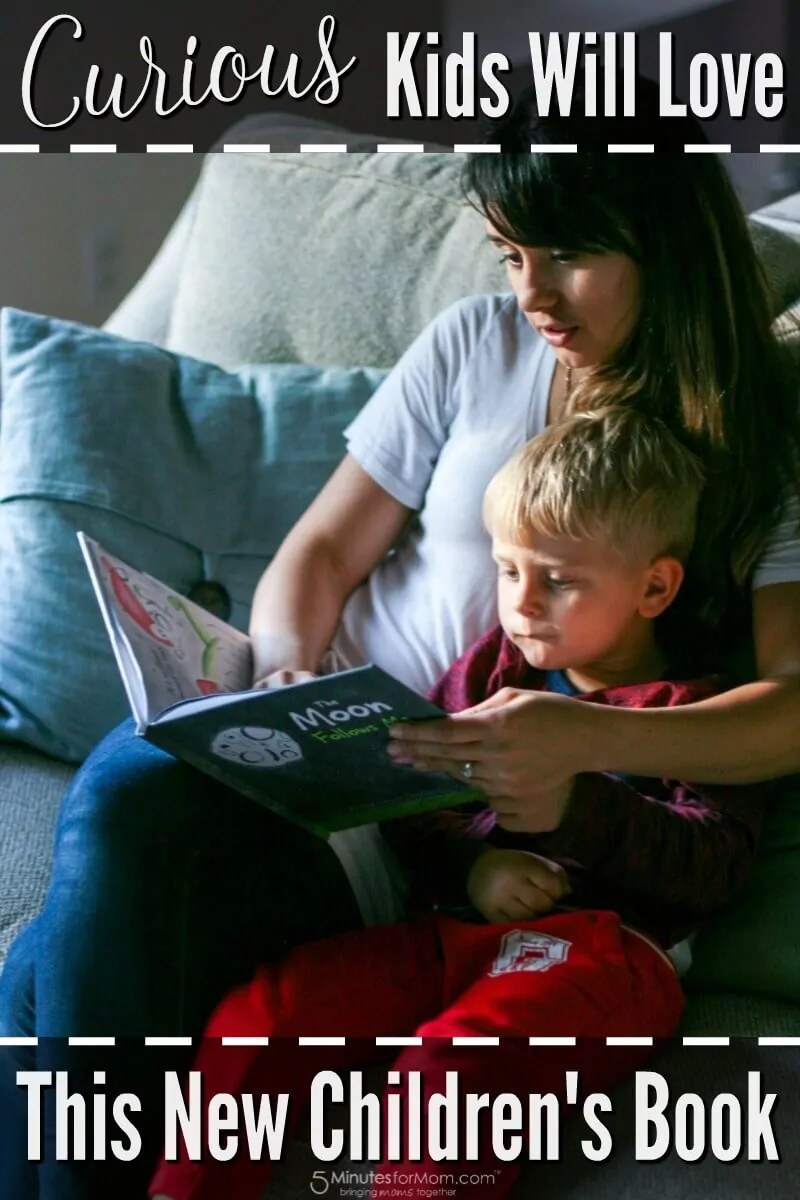 Disclosure: This post is sponsored, so extra thanks for reading and sharing.
Written by 5 Minutes for Mom contributor Kristen Hale, who blogs about living a playful and intentional life at Oy!