This post may contain affiliate links. Read my disclosure policy here.
Last weekend, our family decorated for Christmas. While Jackson was hanging ornaments on our tree, he got inspired to decorate his room.
I had been thinking about getting a small tree for his room — but Jackson decided he didn't need a tree. He decided that the little reindeer we usually use in our living room would be a "tree" for his ornaments.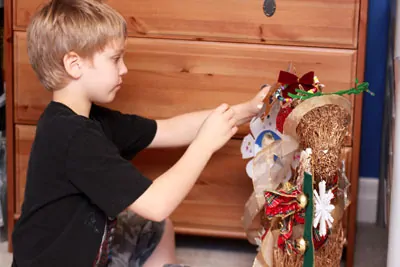 Over the years, Jackson has made quite a few ornaments. So, he had plenty of favorites to adorn his "tree" and his room.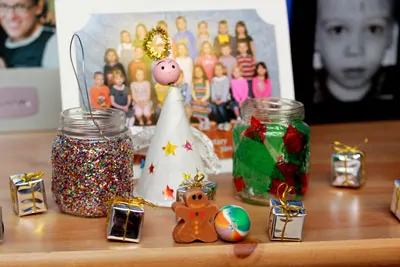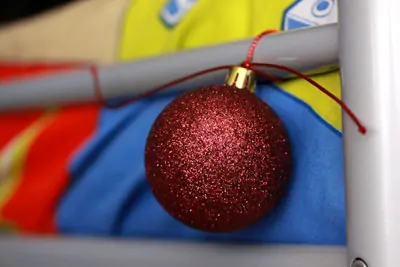 I used leftover ribbon from our family tree to wrap around the railings on his bunkbed and Jackson decorated his chest of drawers. He even hung an extra stocking on his bunkbed, convinced that Santa will visit both of his stockings.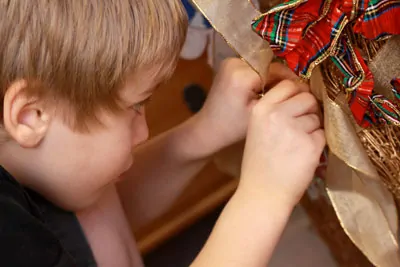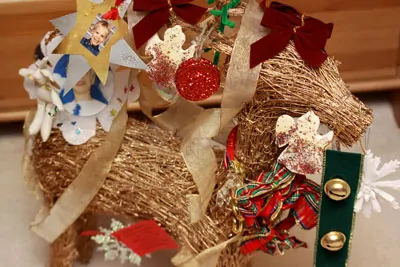 It was so much fun — I love my son's excitement over Christmas.