This post may contain affiliate links. Read my disclosure policy here.
This weekend I went shopping… in my pajamas, while watching TV and sipping tea. Oh, yes I love the internet.
If you follow Susan and my tweets on our @5minutesformom account, you may have read that Susan has finished almost all of her shopping and, until this weekend, I had not even begun mine. My plan this year is two fold — shop online for as much as possible and do not overspend!
Most years, I start shopping early and I also usually do most of Susan's shopping as well. As toy store owners, the Christmas season is incredibly busy for our families, so I try to get a head start.
But, without fail, I end up forgetting some of what I have bought and I get caught up in the excitement and end up buying too much. This year, I am going for a much more minimalist Christmas. I am starting shopping late and only shopping a bit. I will do almost all my shopping online with maybe one or two short trips to shop in store.


Sears challenged me to see how much shopping I could get done with a $200 gift card and to write about my experience.
Their gift cards are good at Sears, Kmart and Lands' End.

To accompany my challenge, Sears gave us two $50 gift cards to giveaway. We are giving away one of those to one of YOU and one to our Under the Tree program for families in need.
Of course, I accepted their challenge! Shopping for me and free gift cards for you and Under the Tree — how could I say no???
So this weekend, I logged on and started shopping. My goal was to see how much I could cross off my list for $200. I needed to stuff my kids' stockings as well as hopefully pick up some items for my hubby and my in laws.
While I love shopping online, buying popular toys at department store websites can be challenging. Often they are sold out or are only available for pick up.
This presented a problem for me and my "not leaving the house" plans. So, some of the toys that were on great sales or that I really wanted to get, I would have to go into the store to purchase.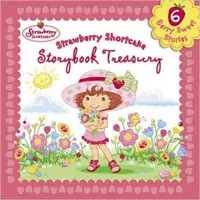 But, no worries. I definitely found enough items to play Santa!
I bought my kids lots of books — which I love to use for stocking stuffers. It helps build the reading incentive when Santa brings the books! Also, I bought books I know my kids will love: Star Wars for Jackson and Strawberry Shortcake for Olivia.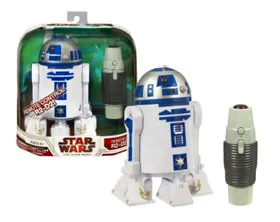 I also picked up a Star Wars 6in RC Clone Wars R2D2 on sale that Jackson has been begging for all fall.
While I was shopping, Jackson walked by and saw the Star Wars Ultimate Build Your Own Blaster. He collapsed in a pile of "Ohh please I neeeed that Blaster. Please buy that for me!" Fortunately, it was also on sale. Of course, I played it casual and said I was just researching Christmas presents. 😉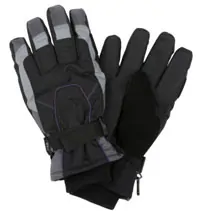 I bought a couple gifts for my husband. He had mentioned that he needed new ski gloves and I thought this Plug N Heat Travel Mug looked like an unusual and practical gift. (Shopping for my hubby is impossible! He is so picky and so I was pleased to find a couple items for him!)
Before I finished my online shopping trip, I also purchased up some slippers for my Mother In Law — because I can never go wrong with slippers.

(If you are wondering why no presents for Susan or my other family members, we play it practical and only shop for each other's kids. So, my MIL, FIL and my mother – and of course my hubby – are the only adults for whom I buy gifts. And we also keep the gifts simple and not too costly. Makes it so much easier, less stressful and less expensive!)
One feature on Sears.com that I especially appreciated was the ability to select to see items from Sears.com AND Kmart.com at the same time and use the same shopping cart. That really sped up my shopping process!
So — how did I do?

Well, I went over my $200 budget and spent a bit extra. With shipping, my final bill was $228.49.

For $228.49, I got a ton of stuff. Here is everything that I purchased:
To enter to win a $50 GIFT CARD, please leave a comment below.
This giveaway is open to US shipping addresses and will close on Friday, December 18th. We will announce our winner on Saturday, December 19th. Due to legal restrictions, this promotion void where prohibited.
Please see our site's Terms and Conditions of Use for a complete list of our Contest and Giveaway Rules.

*Sears provided a $200 gift card for my shopping challenge, a $50 gift card for this giveaway and a $50 gift card for an Under the Tree recipient.