This post may contain affiliate links. Read my disclosure policy here.
Sending your child overseas on an international community service, education, or adventure program can be daunting, so choosing the right youth travel company is key. We interviewed Dave Dennis, Safety and Risk Management Director for Rustic Pathways, to find out how Rustic Pathways approaches risk management and keeps students safe overseas. Please note, for review purposes, Rustic Pathways sent Janice's teenage son on a service trip this summer. We have not been financially compensated for this post.
I suppose it is because of the news – and social media. We parents have a lot to worry about. From lead in the paint on our children's toys, to child molesters grabbing kids as they walk home from school, to children being shot down in their school classrooms, it seems like danger is everywhere.
What can we do to protect our children? Are our children in more danger than we were when we were children – or is it just that we are more aware of the potential disasters that might be hiding in the toy bin or lurking behind the trees at the park?
We could live in fear. We could helicopter our children until they have no ability to find their own way in their world and no confidence to step out and make their own mistakes. We could let the bad guys win.
Or we could step back, breathe, and look at things from the perspective of risk managers.
The fact is that risk is there. To live is to be at risk. The only time we are no longer in danger is when we are dead. And what fun is that?!?
So, when I thought about sending my son overseas with Rustic Pathways, I didn't let my fears of planes falling out of the sky, of coups breaking out in foreign countries, or of deadly viral outbreaks quarantining my child thousands of miles away from me stop me from letting my child go.
The Truth Is I'm A Worrier
For a worrier like me, fears are never far from my mind. But I was extremely confident in the staff at Rustic Pathways and their meticulous attention to details and safety.
I knew that when I put my son in their hands, he was as safe as possible.
He would be challenged. He would have new experiences. He would even be scared at times I imagined.
But the "risks" would be well calculated. There wouldn't be unnecessary danger. And the staff would be well trained to deal with whatever situations arose.
This fall I spoke with Dave Dennis about how Rustic Pathways approaches and manages the inherent risks of travel.
Dave has a master's degree in risk management and more than 20 years of experience in the adventure and student travel industry. He also owns a consulting firm that specializes in implementing risk management and emergency response programs for both domestic and global tour operators.
Dave works with the Rustic Pathways operations team and local country leadership to ensure the quality and consistency of all Rustic Pathways' programs worldwide.
Is Risk Bad?
I had a great conversation with Dave about risk management and how Rustic Pathways works to minimize risk for their students and staff.
Talking with him reaffirmed my confidence in the Rustic Pathways organization and their comprehensive and holistic approach to youth tour travel.
On their website, Rustic Pathways explains that risk is an inherent part of their programs. "We visit remote destinations, expose our groups to unfamiliar surroundings, and encourage personal growth and development through new experiences."
As much as I want to ensure my child is safe and protected in life, sending my son abroad without me to face new and challenging situations is a large part of WHY I am sent him.
I want my son to develop independence and confidence. I want him to grow and learn that he can face his fears and come out stronger.
Rustic Pathways and Risk Management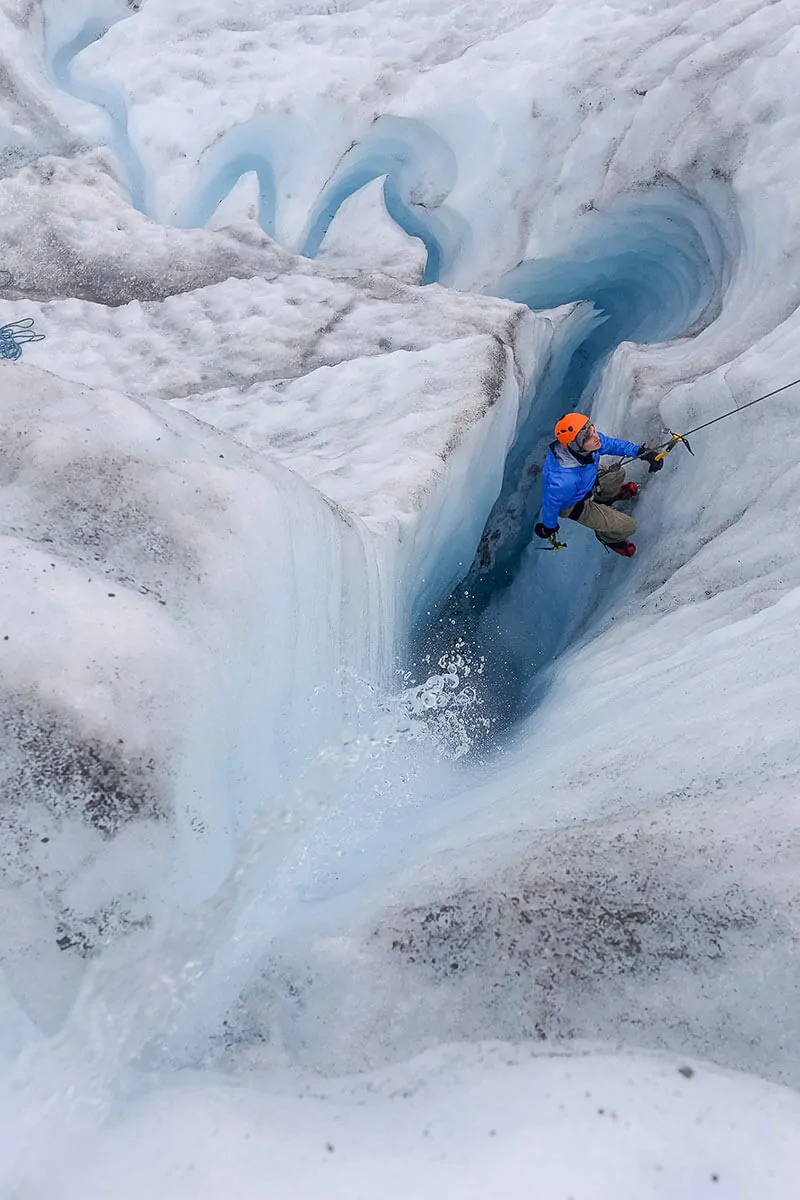 I asked Dave to dive in to this philosophy of risk and how their team approaches risk management for Rustic Pathways.
His answer made so much sense and really applies to how we inherently approach situations and decisions in our every day lives.
Dave explained that risk management comes down to two tiers or "buckets" – unacceptable risk and acceptable risk:
Everybody has their own risk threshold – it could be trying new food, it could be sleeping in a different bed, or just traveling ten to fifteen miles away from home…

We then have to decide, as an organization, what can we contain, what can we help students through and build that engagement and that confidence and that independence that we really strive for and that it is a wonderful benefit of international travel, albeit by itself, but then when it is partnered with Rustic Pathways and what we are able to provide.

So, we can contain a lot of that and deal with a lot of the acceptable risk items and that expands through the activities that we do and any component of our program.

What is unacceptable to us could be a region that is unstable or that we just feel unsafe for our level of standards and expectations.

We are always visualizing from the parent perspective – understanding that we are caring for and responsible for the well being of all of the students traveling with us and what is that threshold where we feel we are ok or this is just not worth the risk of going there and that exposure point.
At every point, Rustic Pathways is analyzing and assessing the safety and benefits of their activities, environments, trips, etc.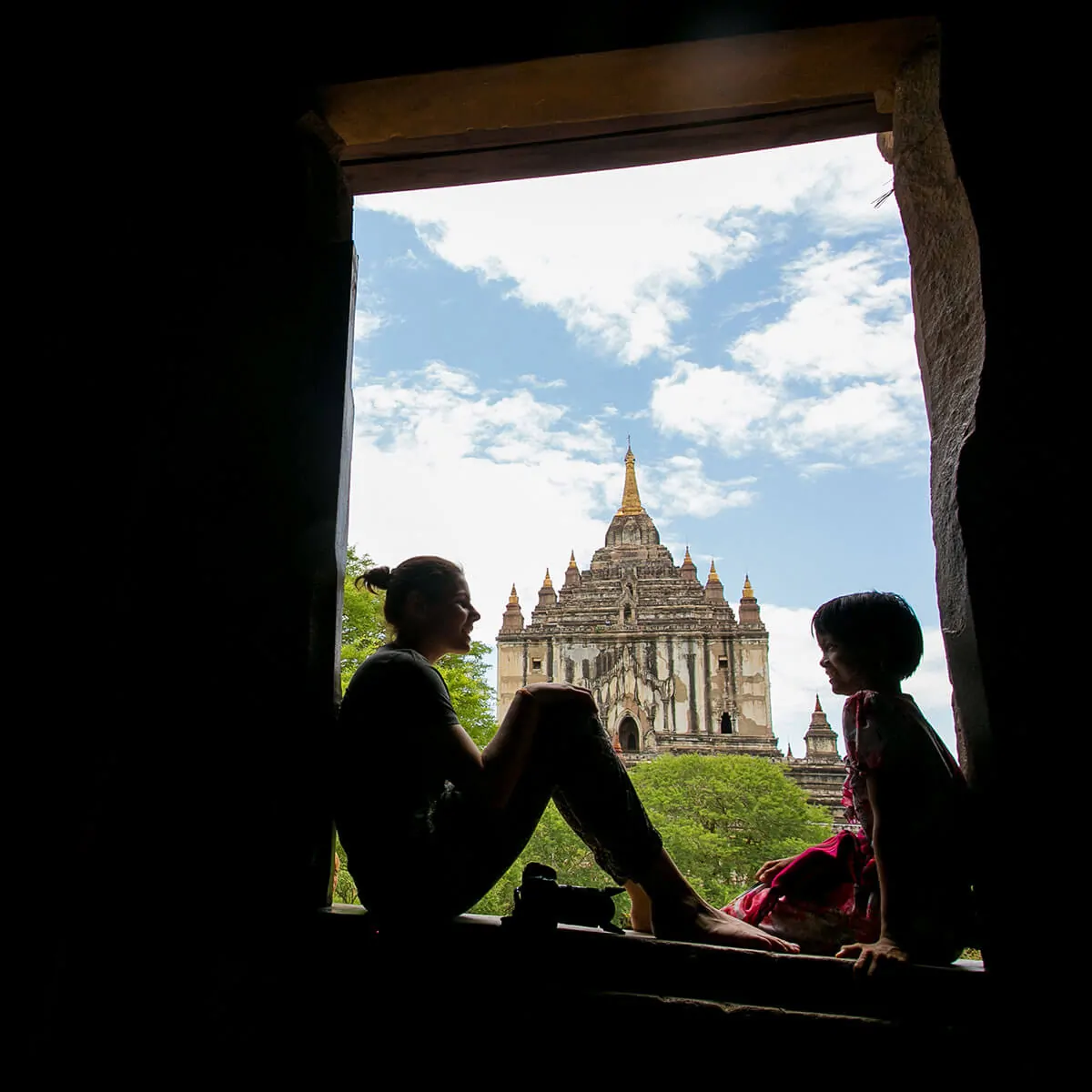 On the Rustic Pathways website, which has so much information for parents and students about how Rustic Pathways works, they explain, "Risk management is a process that involves an ongoing commitment to identifying and assessing risks, developing actions to reduce their occurrence or severity, and implementing adjustments as situations change."
Rustic Pathways operational risk management occurs on three levels: company-wide, country management, and program operations.
When I was talking to Dave, he explained how his team works to monitor what is happening globally and what safety and security threats there may be, how he coordinates and communicates with their different country management teams and how that information then affects how the individual programs operate:
I spend every morning and multiple times a week with the team collectively, we review what is happening around the world. We look at safety and security and how is that changing and what is that dynamic.

We use four to six different government agencies and private sector agencies to help guide us on that global awareness of what is going on.

To validate that information, we will then reach out to our country management teams and these are teams that are spending 24 hours, 365 days a year in their country and we employ the local staff as well.

So, we really feel we have a deep connection with these communities and areas where we visit. That is really important to me because I am able to then filter and validate the information I am seeing abroad, tying it in to what that means on the country level and then taking it one step further and how is that going to impact a particular program or a region we are going to visit.

It really is a tiered process and always very closely woven together – and that is how we are able to maintain that safety awareness.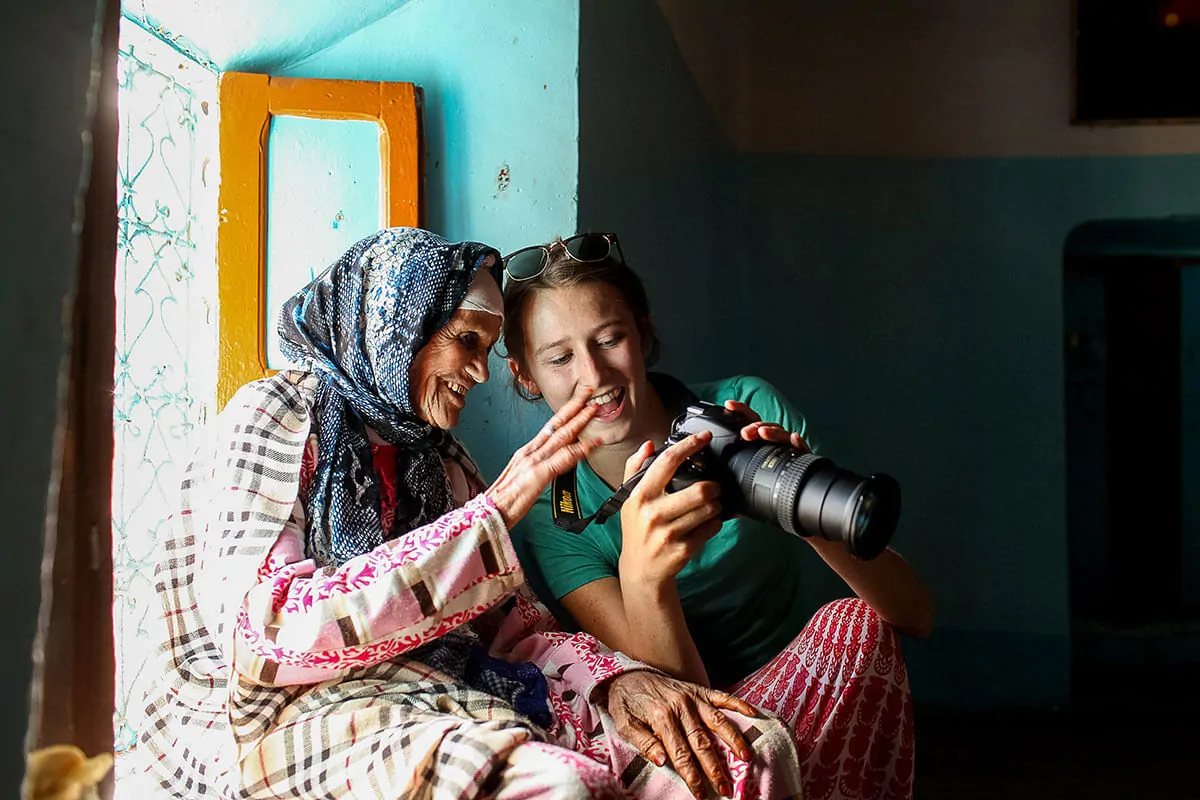 After experiencing all aspects of being a Rustic Pathways parent, from researching Rustic Pathways, to planning my son's trip, to communicating with the staff before, during, and after my son's trip, to hearing feedback from my son about his trip, I have been completely blown away by the level of detail, organization and professionalism of Rustic Pathways and their staff.
At every single point, Rustic Pathways ensures that students are safe, and their needs well met.
Rustic Pathways' entire process, from choosing countries and areas to work in, to training staff, to supporting and benefiting the communities where students travel, to ongoing risk management and safety protocols, to equipping students and parents with the tools and information they need to prepare for travel, is incredibly and thoroughly researched and implemented.
They seem to have thought of everything and prepared for anything.
We can't eliminate all risk in life, and we can't make sure everything goes smoothly when traveling.
But Rustic Pathways is certainly doing everything they can to ensure that students are safe, secure and well looked after while they jump into a world full of exciting challenges and new opportunities.
If You Have Any Questions, Just Pick Up the Phone…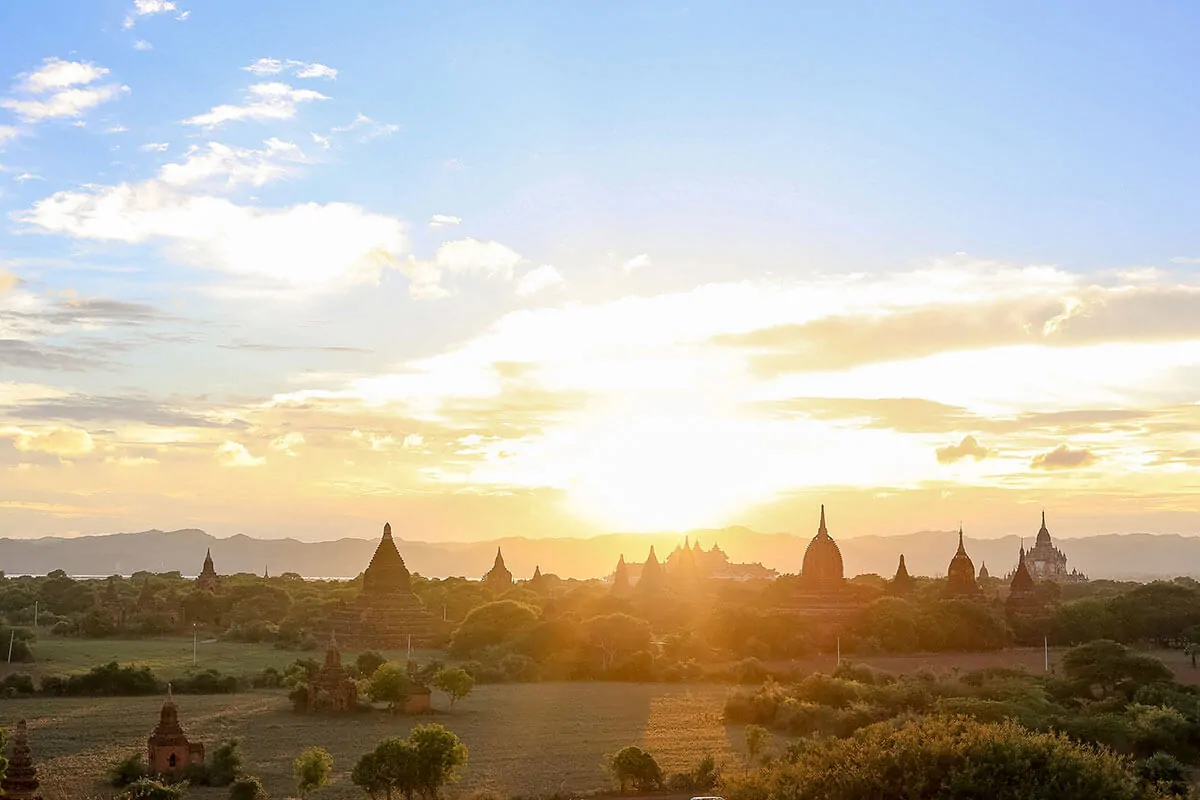 If you want your teenager to experience and grow through international travel and service, Rustic Pathways will make sure you and your child can rest easy knowing that they are managing the risks.
If you have any questions about traveling with Rustic Pathways, just jump over to the Rustic Pathways website and chat with a staff member.
When I was planning my son's trip, I picked up the phone one night and called the contact number. I didn't really expect anyone to answer – it was late at night. But a staff member in New Zealand answered and we had such a great chat! She answered all my questions and I felt even more confident that my son was in good hands.
So, don't hesitate to email, chat, or even call Rustic Pathways with your questions. They are so helpful, and you will feel fabulous about your decision to travel with them.
HOLIDAY SPECIAL ALERT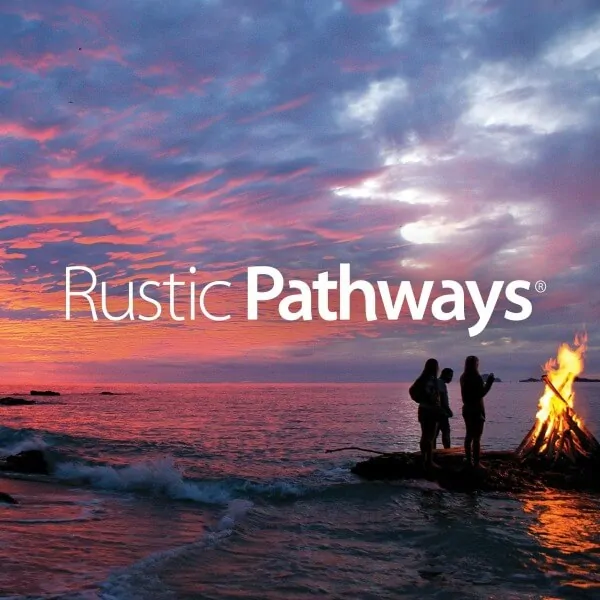 The ultimate gift you could give your teenager is an overseas student service trip with Rustic Pathways.
It is time to sign up with the Rustic Pathways holiday promotion!
Use our exclusive link for 15% off the program cost + a special holiday gift from Rustic Pathways if you enroll your teenager for 2018 travel before December 24, 2017.
The holiday gift will be a 'Rustic Gear Pack' which will include:
60L Patagonia Black Hole Duffel Bag (choose Navy Blue or Black)
Rustic Pathways T-shirt (size of your choice)
Rustic Pathways branded Nalgene water bottle
Branded stickers featuring Rustic Pathways destinations
The new 2017 catalog to help you decide which program to choose
A boarding pass stocking stuffer/teaser
Get the 15% off promotion here…
Pin it for Later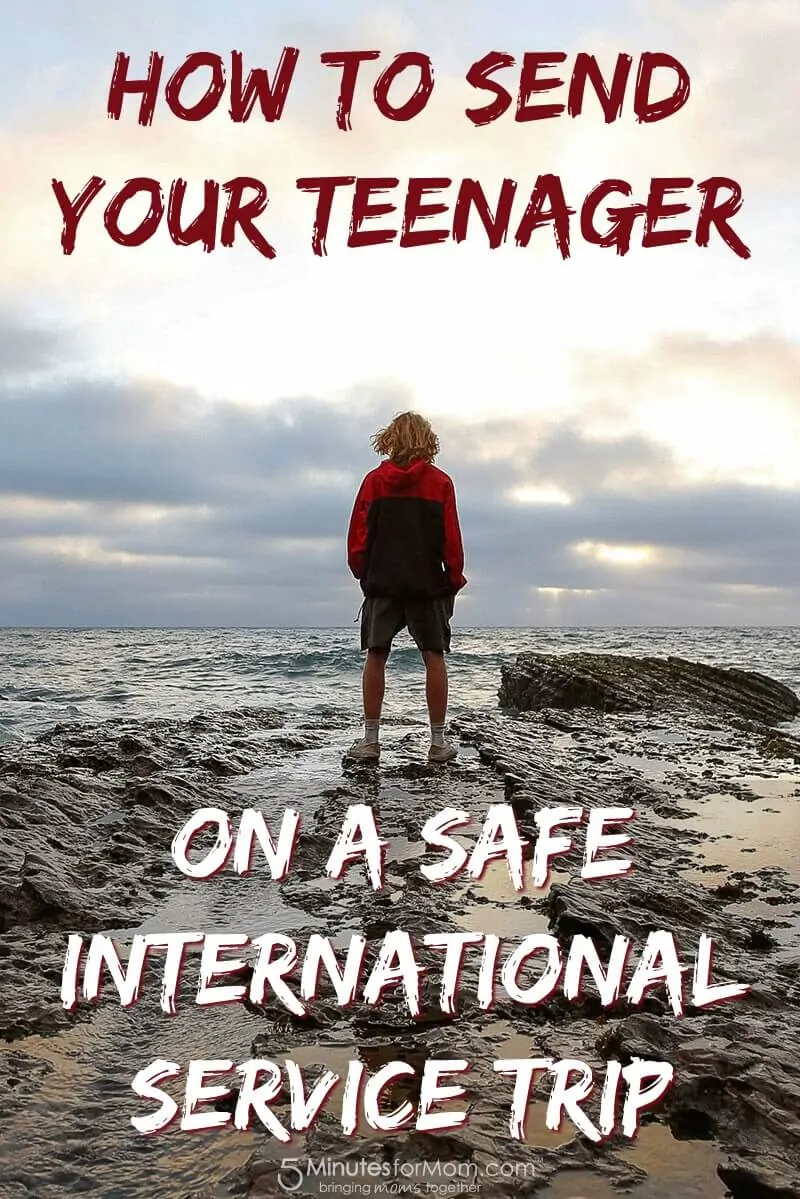 YOU MIGHT ALSO LIKE
Check out Janice's 15 year old son Jackson's journey…
Disclosure: Rustic Pathways sent Janice's son on a service trip to Fiji for the purpose of this review.
Written by Janice Croze, co-founder of 5 Minutes for Mom
Photographs by Jackson Croze and Rustic Pathways staff members
Talk with me: @5minutesformom and Facebook.com/5minutesformom
Pin with me at pinterest.com/5minutesformom