This post may contain affiliate links. Read my disclosure policy here.
There is nothing, nothing, like the cry of a baby in pain. It causes all the maternal anxiety to rise up in a fervent hunt for answers, treatments and remedies.
The question of, "how do I help my baby?" keeps a multitude of mothers awake at night… (well, that and the actual crying baby – they keep us awake too). Mothers intrinsically want to do everything in their power to help ease a baby's pain, whether the cause is a fever or a boo-boo or the dreaded nightmarish developmental stage of teething.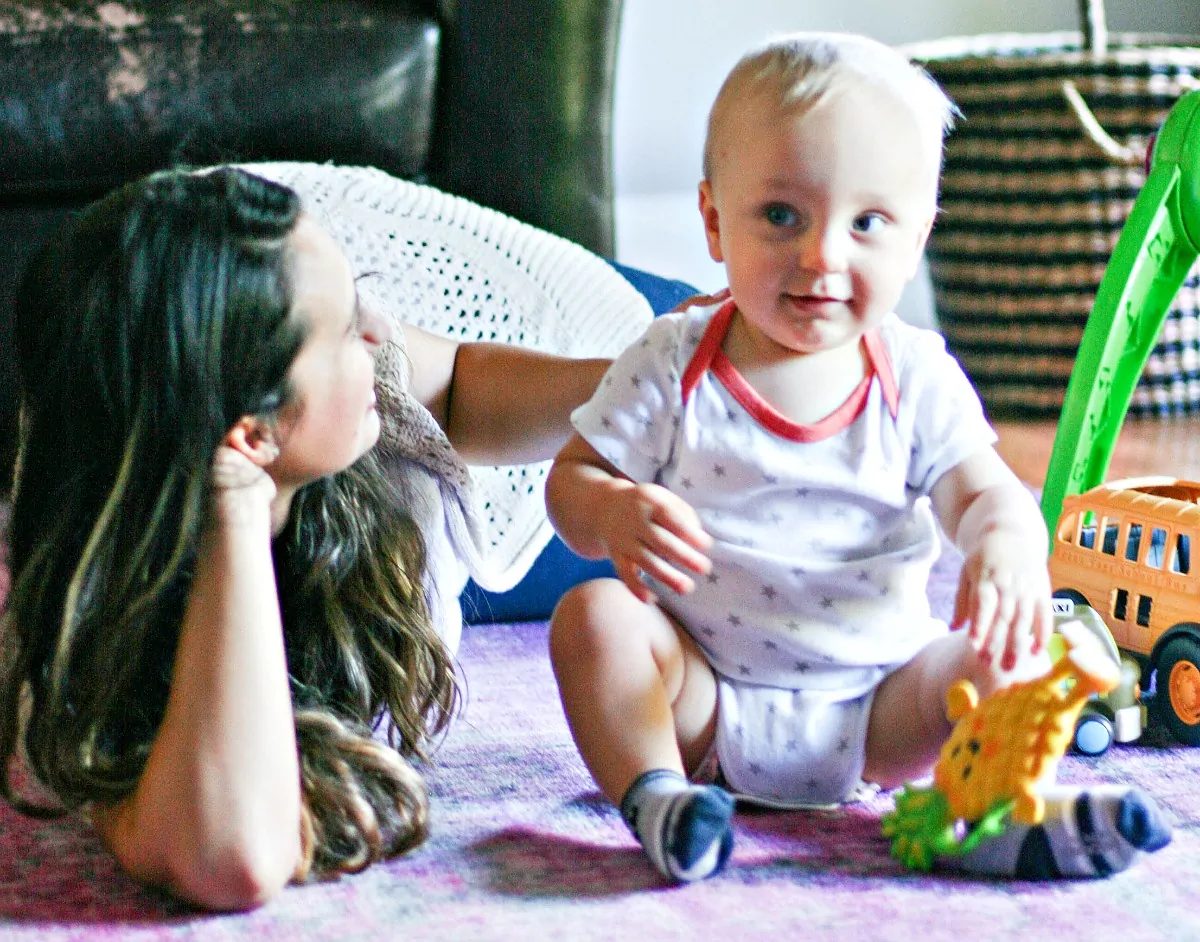 I'm Kristen, a contributor here at 5 Minutes for Mom, and a mother to two little boys.
Not every child experiences a maximum amount of pain while teething. Some children seem to pass through the inauguration of cutting teeth with fairly few tears. Unfortunately, both of my boys were so uncomfortable during their early teething stages that they moaned and chewed on their hands until they bled.
I have tried all the things to help ease their pain – everything from homeopathic remedies to pain reliever and teething toys aplenty.
My husband and I have an arsenal of supplies that we turn to when it comes to teething, and we rotate them over and over in an effort to keep the pain level to a minimum and the interest of our babies piqued.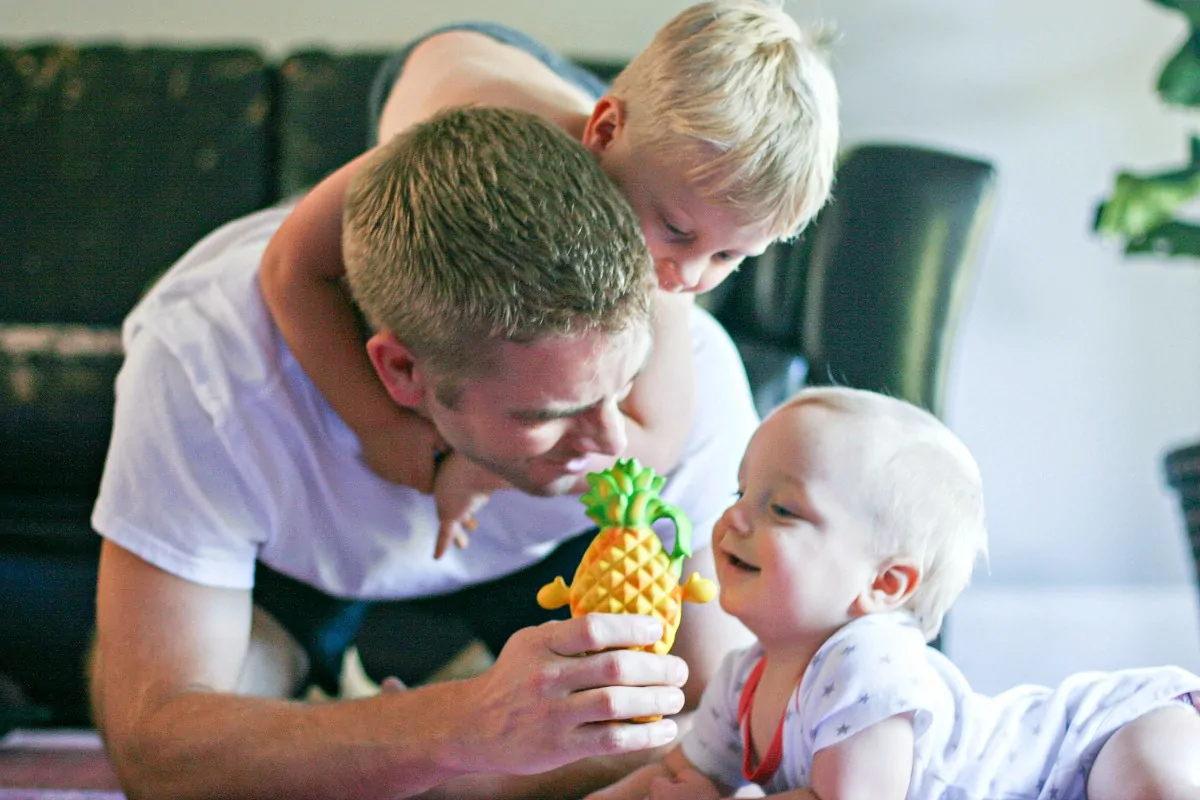 My 9-month old Daxton recently had 4 teeth come in within a 2-week period – he howled almost the entire time. Gratefully, we were introduced to the Polly Pineapple teether during that timeframe, and I'm excited to share about this amazing little apparatus that is our new teething go-to.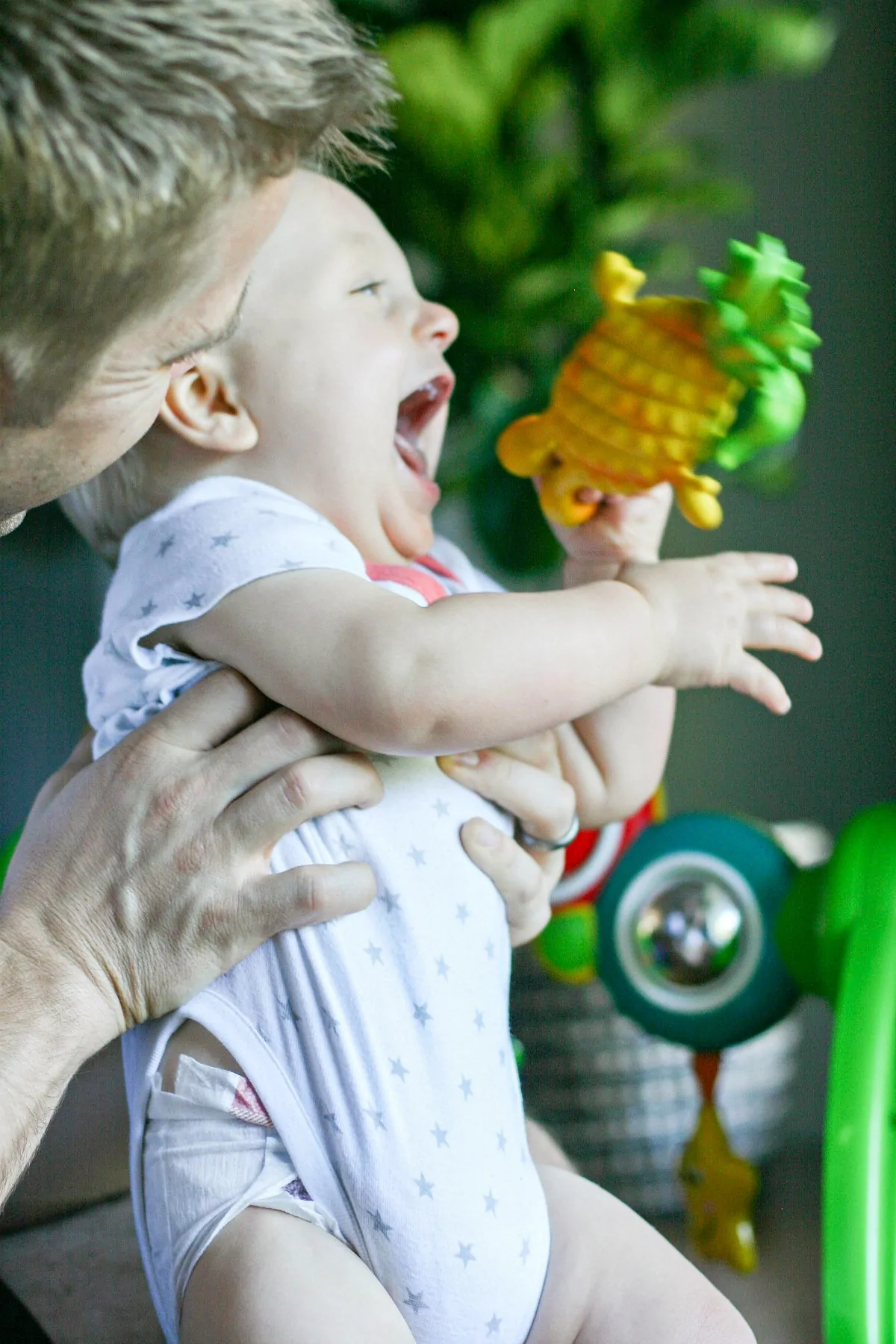 What is the Polly Pineapple teether?
Polly Pineapple is an all-natural premium rubber teething toy that soothes a child's gums through all stages of the teething process. She is completely free of dangerous chemicals like BPA, PVC and phthalates.
Each Polly Pineapple is hand-painted with food-grade paint, so she is safe for babies to chew on to their heart's content. Polly is multi-textured – her crown and feet can be used to soothe those hard-to-reach back molars and her textured fruit body and smooth hands are perfect for front teeth.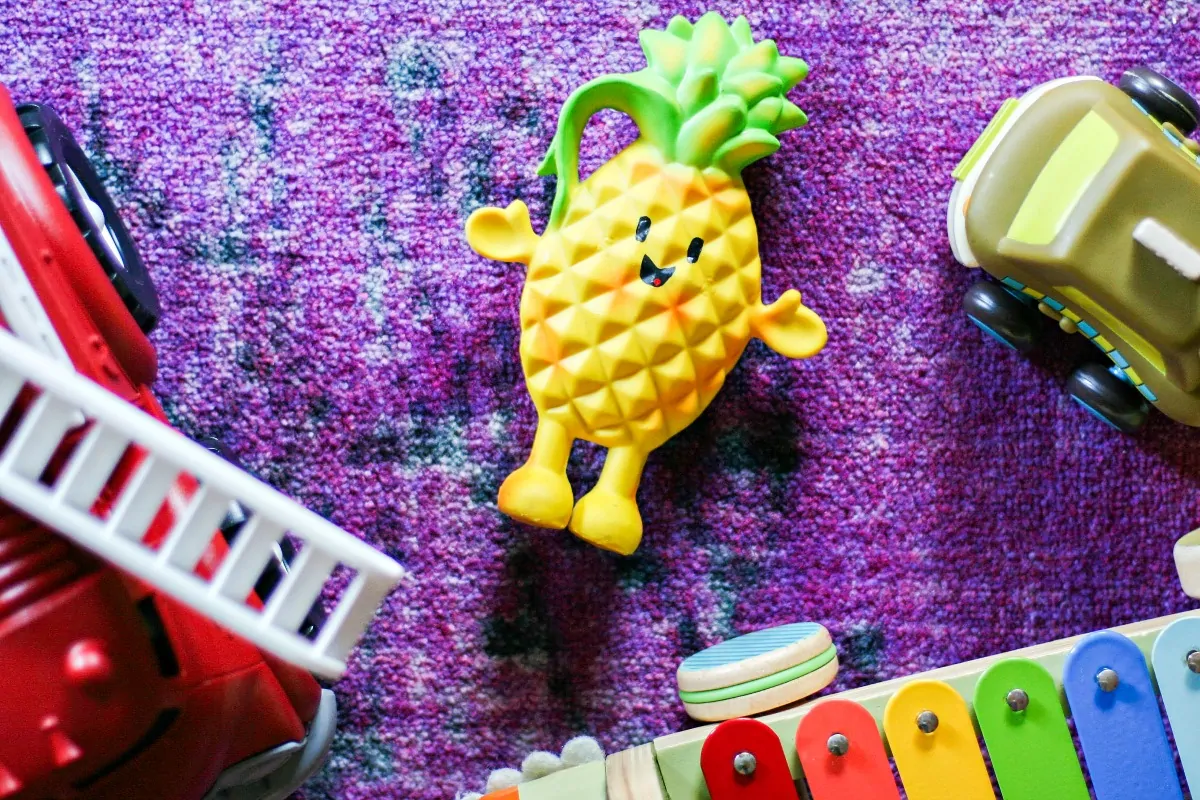 The built-in loop at her neck can be used to attach to a pacifier clip or stroller to ensure she doesn't get dropped on the ground or lost. My son Daxton gnaws on his Polly Pineapple as if it were a popsicle – which in our family, is a very good sign. When babies are gnawing, they aren't howling!
A Teether with Purpose
While Polly Pineapple works to alleviate pain during the teething process, its parent company, gnomgnoms, has a two-fold purpose with this product. gnomgnoms wants to help solve the issue of childhood hunger in the United States.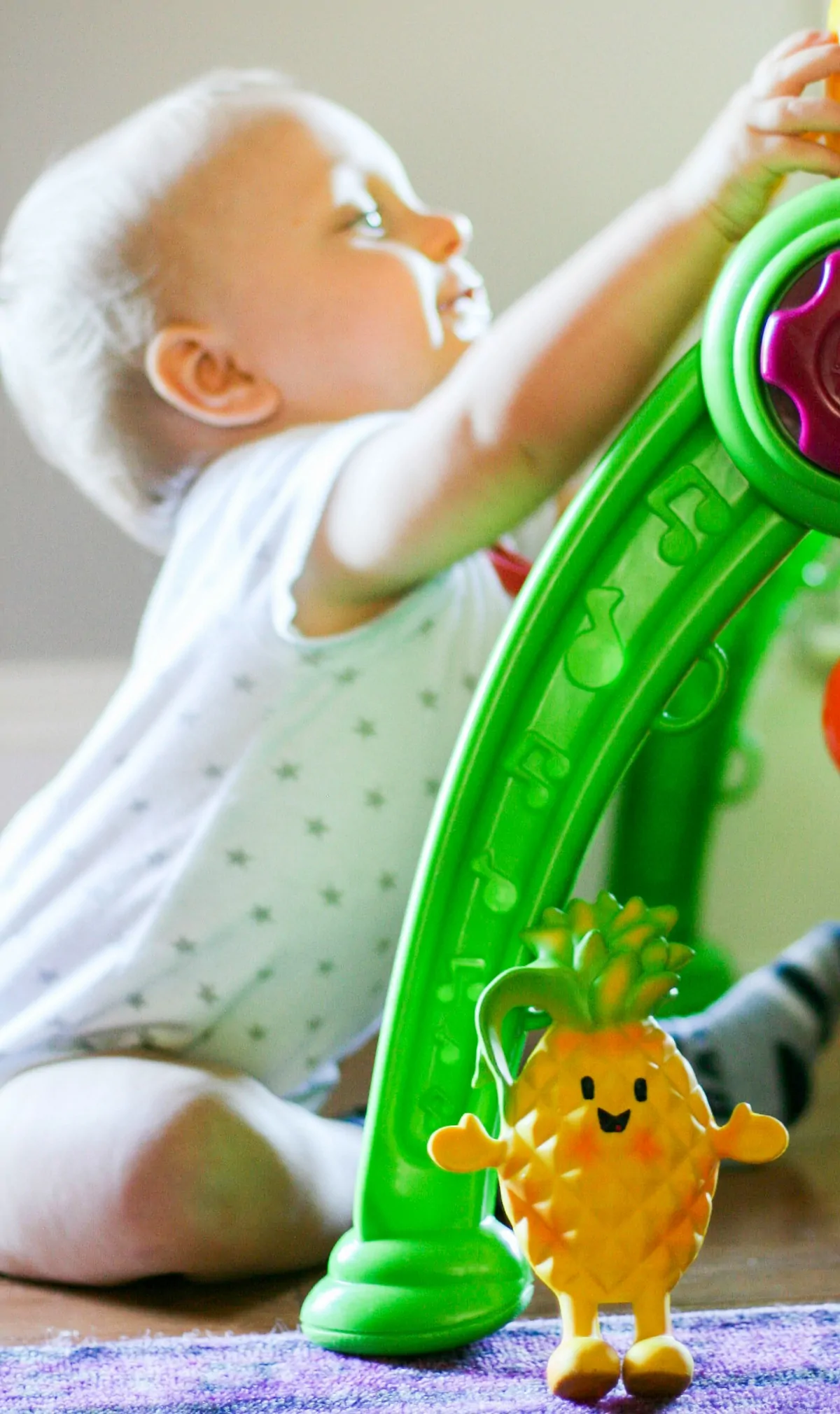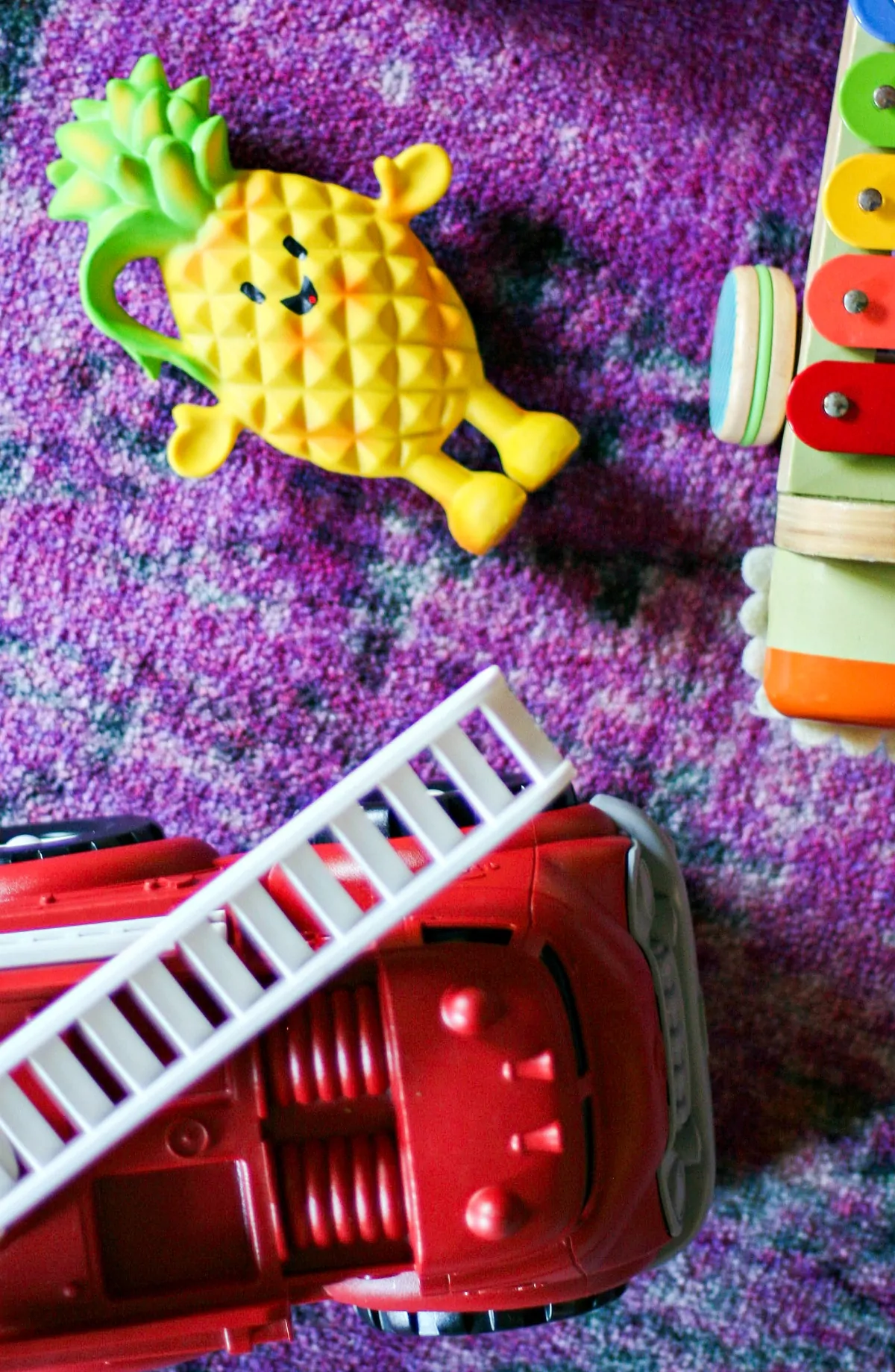 Unfortunately, almost 13 million American children go to bed hungry. That means that approximately 1 out of 6 children don't have regular access to proper nutrition that will help them grow up to be healthy and strong.
For every Polly Pineapple sold, gnomgnoms pledges a donation to a leading national hunger non-profit to feed a hungry child for a week – which is equivalent to 21 meals. Since Polly's launch this past summer, gnomgnoms has donated close to 4000 meals to children in need. With every Polly Pineapple purchased, a child will be fed for an entire week.
A Family Affair
This focus on children and family is close to the company's heart because gnomgnoms is a family-owned and operated startup.
Kim Langenhahn, one of the 8 co-founders of gnomgnoms, describes the team as including, "my baby boomer mom and dad, my older brother and his wife, my younger sister and her husband, my husband and myself, spread out across 3 different cities – Atlanta, Cleveland and Washington DC."
Langenhahn is especially proud that the gnomgnoms team is represented by individuals who truly understand the woes of teething – between the 2 moms, experienced nurses and biomedical engineers on the team, Polly Pineapple was designed to truly soothe a child's teething pain – all while addressing a pressing social issue.
For more information about gnomgnoms and the Polly Pineapple teether, you can visit the Facebook page and follow along on Instagram. To purchase your own Polly Pineapple, you can shop the website.
Pin it for Later


Disclosure: This post is sponsored so extra thanks for reading.
Written by 5 Minutes for Mom contributor Kristen Hale, who blogs about living a playful and intentional life at Oy!