This post may contain affiliate links. Read my disclosure policy here.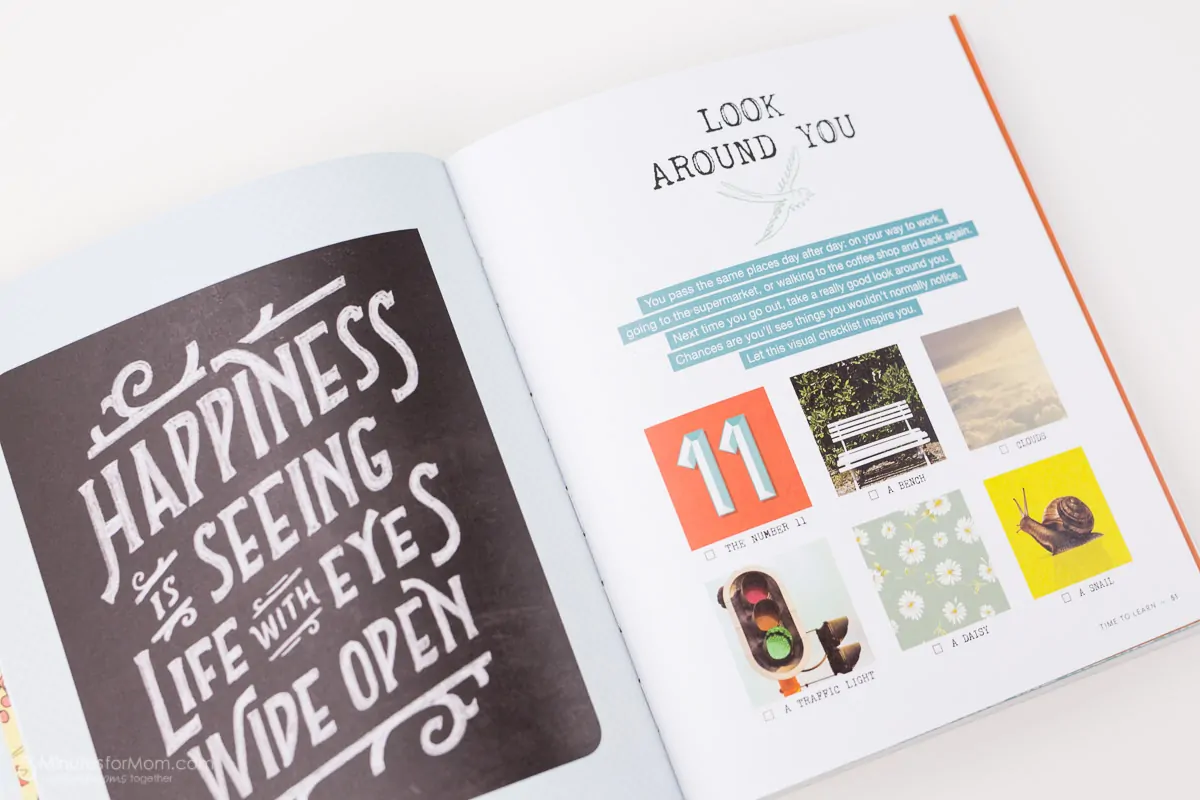 There is power in pausing, in taking time to breathe, to think, to pray or meditate.
Yet the truth is… I often feel indulgent and selfish when I stop rushing around working and serving my family. How can I take time for myself when there is so much for me to do?
But without refueling, how long can I go? What damage am I doing? How effective am I really?
It feels counter-intuitive, but it is true: to give we must be full.
When my children were young, I rarely took the time to sit down and read a book or a magazine. I was in constant motion, the never-ending marathon of mothering.
The only time I treated myself to a novel or a magazine was when I was traveling for work.
I remember standing in line at the airport news kiosks, waiting to purchase a novel and a magazine or two. I felt a rush of childish excitement. I was going to get to sit still, with nothing to do but read.
I would look around at the young mothers with arms full of diaper bags and squirming babies, and breathe my relief. I smiled at their sweet babies' faces and missed my own children who were waiting for me at home. I would feel guilt for being away from my children. But I was also giddy with the chance to have some time to myself, some time to not look after anyone else but myself.

When my plane was delayed, whether I was trapped on the tarmac or stranded in an airport hanger, I was barely bothered. I had no children to chase after, no laundry to do, and no meals to prepare. All I could do was sit by myself and devour books and magazines. All I had do was to turn the smooth pages of the books, to take in the inspiring photographs of the magazines.
Yes, the chance to finally just be quiet, even if had to come from broken airplanes and interrupted travel plans, was a rare luxury to an over-extended mother.
Now that my children are no longer toddlers who require full contact parenting, you would think my schedule would be easier. But now my time disappears even faster as I spend my time taxiing kids to football and cheer practice, preparing meals, cleaning up, and helping with homework.
(And somehow, in between all the demands of parenting, I must fit in full time work hours.)
My schedule is too packed. I can't possibly take time for myself — time to read a magazine, with a cup of tea and cozy blanket. Right?
Or wrong?
My schedule is so demanding that I MUST take time for myself.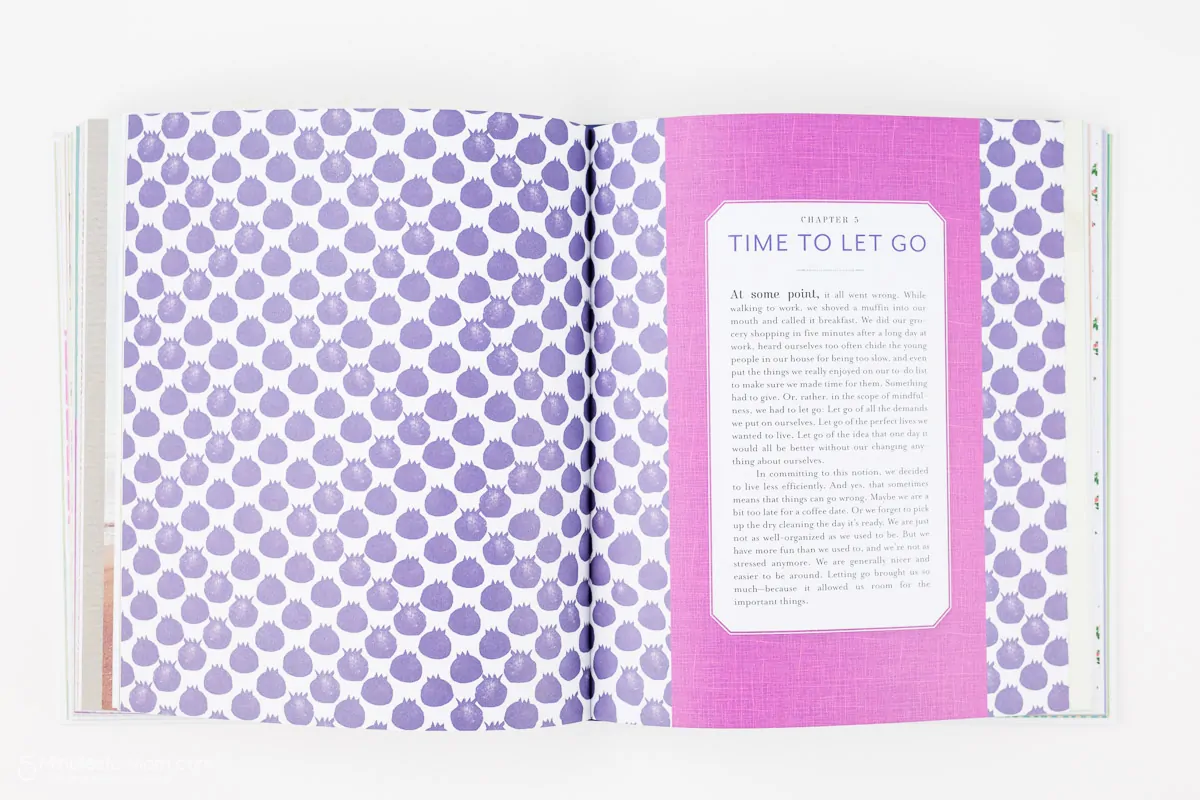 If I don't quiet my heart and slow down my mind, I run out of everything I need to give.
I won't have the patience and wisdom to parent. I won't have the creativity and inspiration to work. I won't have the passion and joy to love.
So here is your permission to pause — your order to stop rushing.
You don't just get to take time for yourself, you MUST take time for yourself.
You need to breathe.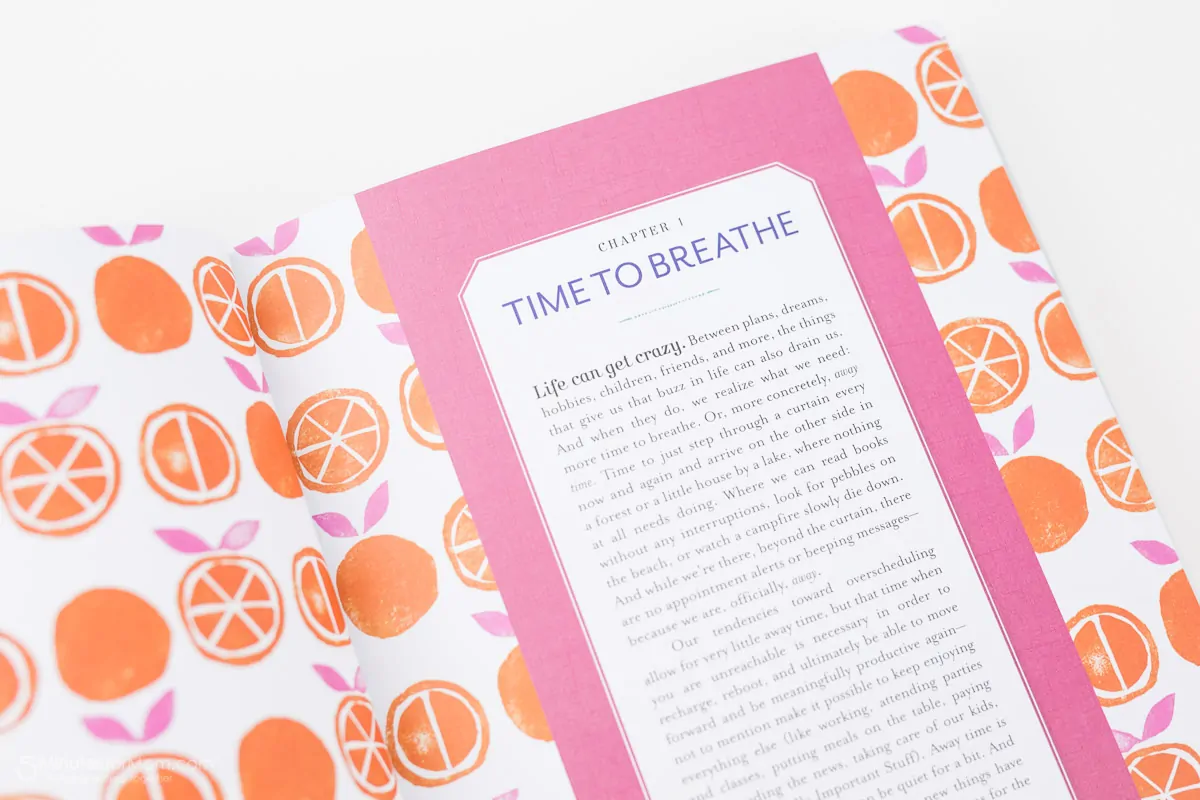 It is science.
Try it right now. Take three deep, soul and body cleansing breaths.
Close your eyes and breathe in until your lungs can't take in any more air. Hold it for five to ten seconds and then slowly let it go.
Keep breathing out slowly until you can feel your lungs empty and the blood tingling in your fingers and toes.
This life is busy and exhausting. But it is also beautiful and precious.
You are allowed to enjoy life. In fact, you are better IF you enjoy it!
But HOW? I Don't HAVE Any Extra Time!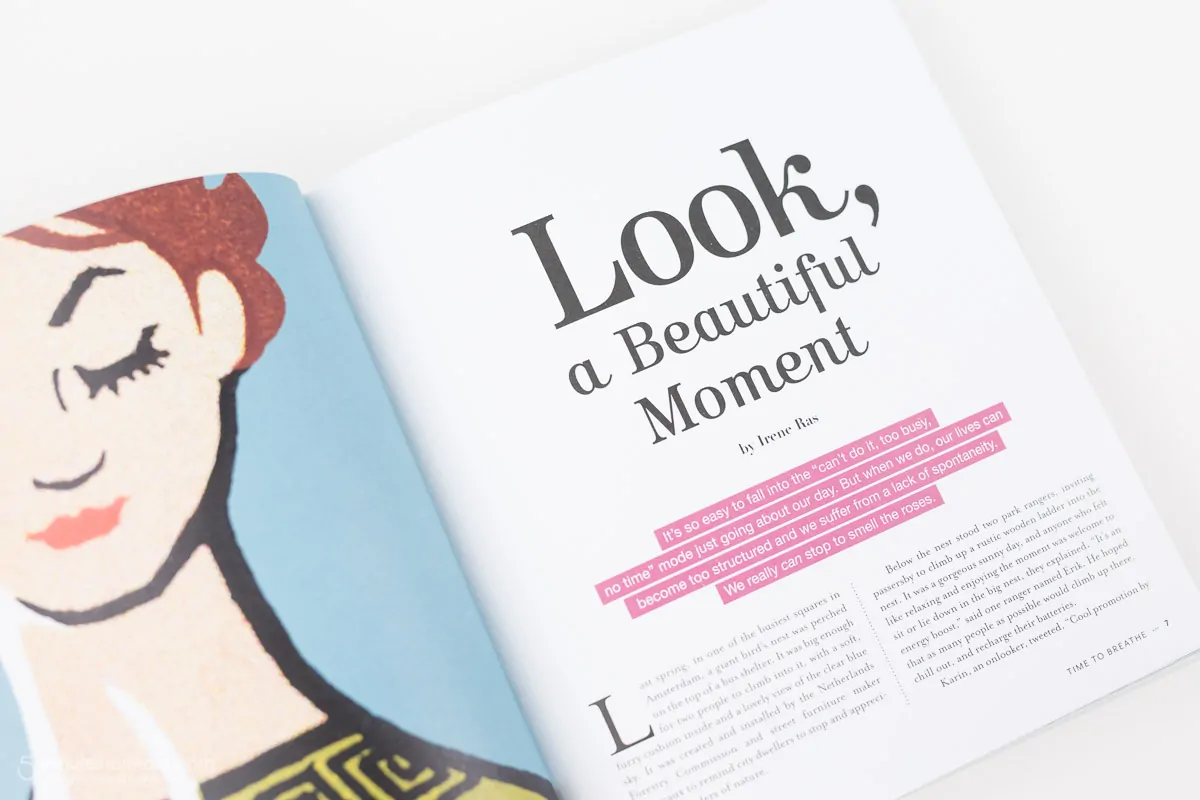 I can feel some of you bristling, your rage building with my obvious ignorance — if you HAD extra time, you would take it! You simply don't have the OPTION of taking time for yourself.
If that is how you are feeling right now, please let me explain…
I am not suggesting that you add to your to do list. I don't want you to stress out even more because you think you are failing at self-care.
What I am talking about is learning mindfulness and enjoying your life despite the chaos, finding peace in the middle of the busyness.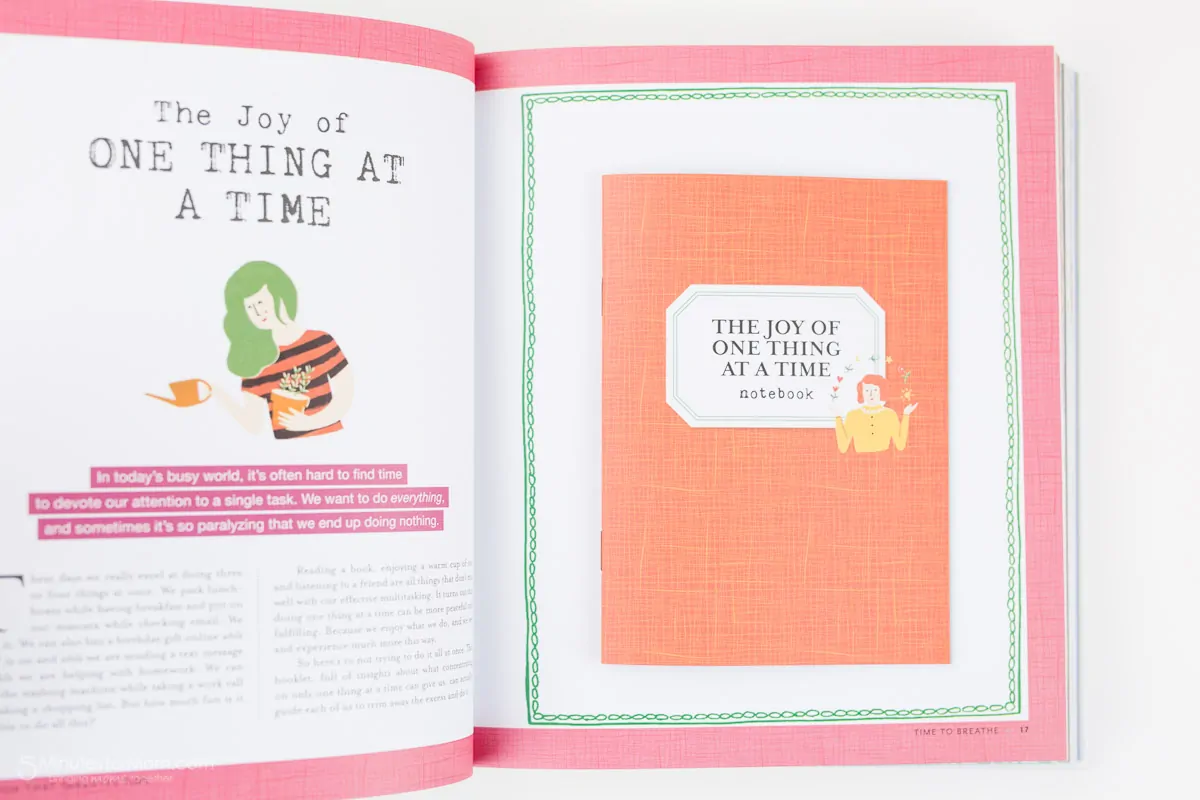 If the idea of achieving mindfulness and peace in YOUR life sounds completely impossible and perhaps even ridiculous, I have the PERFECT resource for you…
How to Practice Mindfulness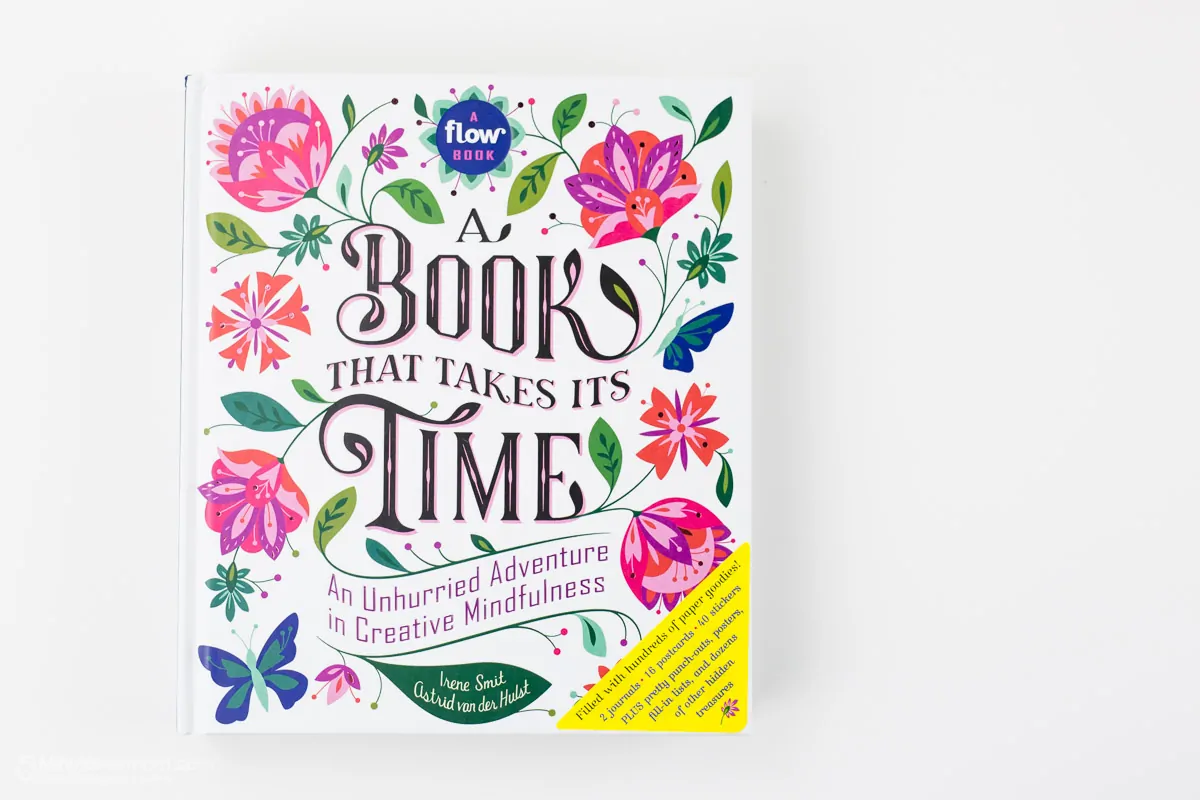 Whether you are seasoned practitioner of mindfulness or you have never slowed down to smell a single flower on your race through life, A Book That Takes Its Time, by the co-founders and creative directors of Flow magazine, Irene Smit and Astrid van der Hulst, will inspire and guide you on "an unhurried adventure in creative mindfulness."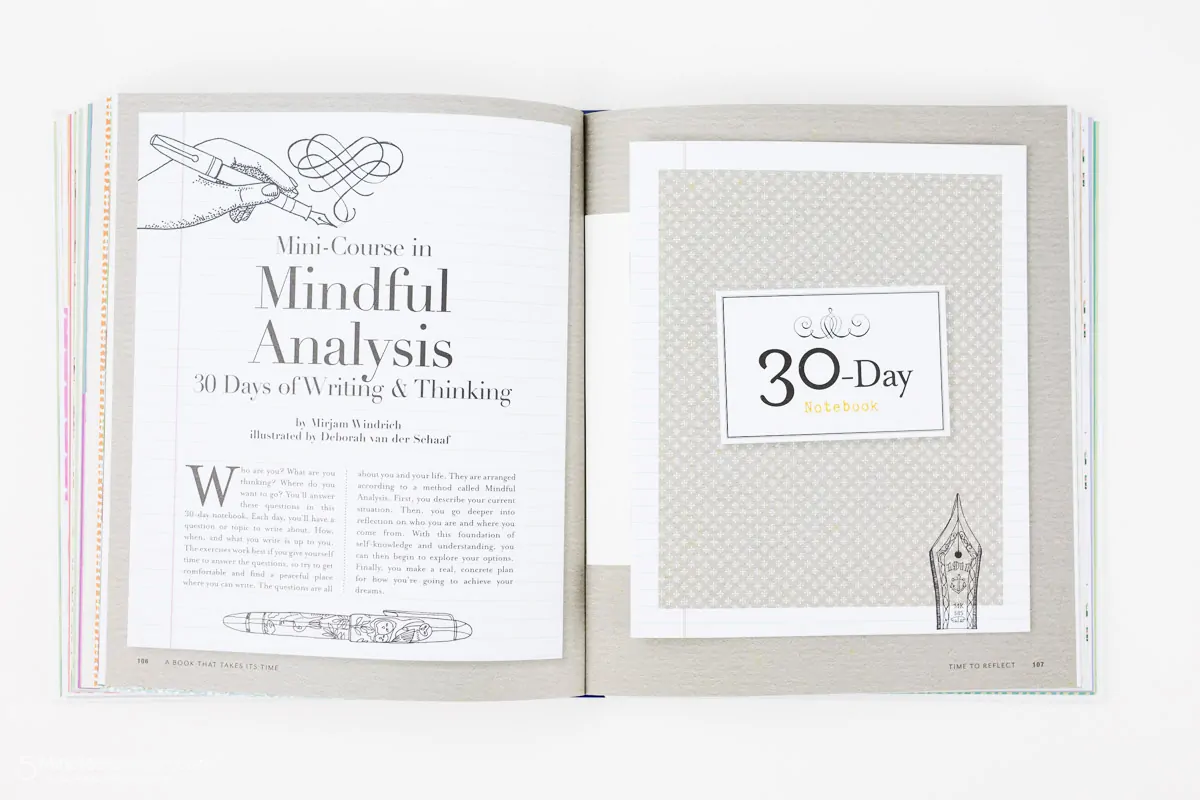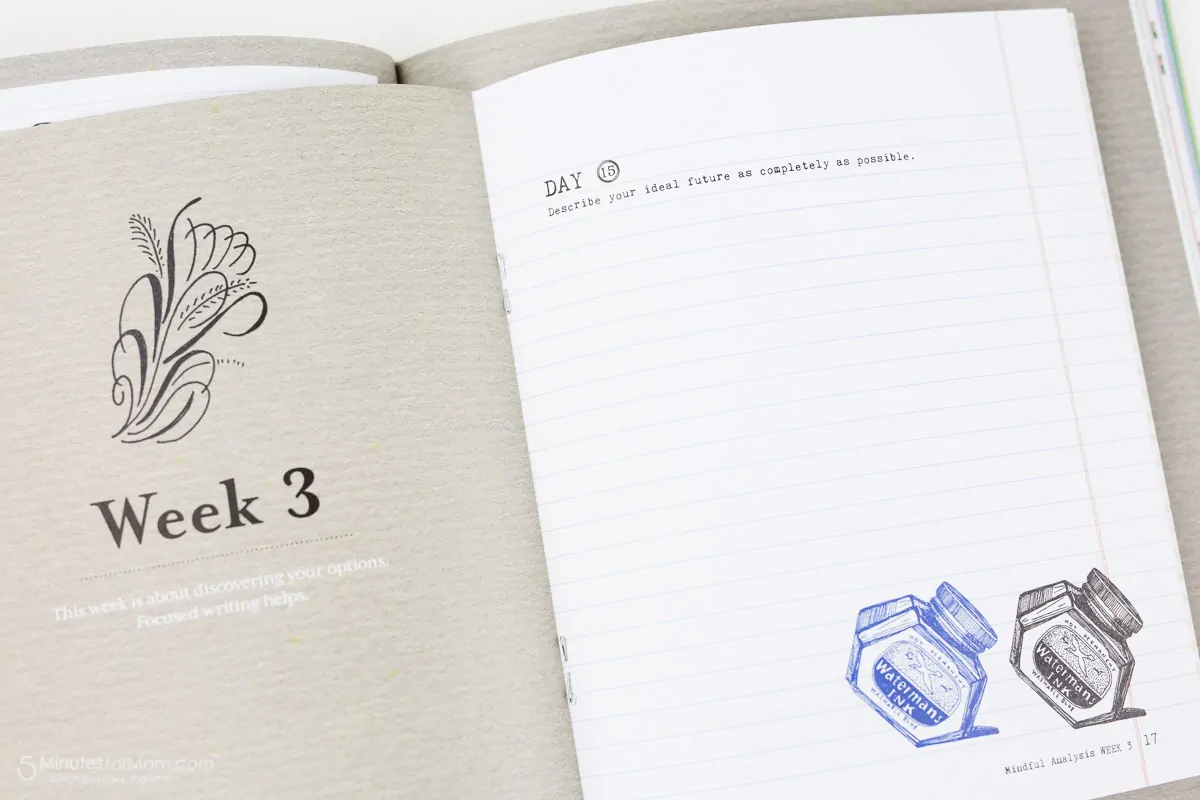 This is a book that gently takes you by the hand and leads you through your journey to creative mindfulness.
Irene and Astrid are empathetic friends who have been where you are and will show you how you can truly enjoy your life by discovering little pockets of peacefulness and mindfulness.
When I began to read A Book That Takes Its Time, I wished I had had it decades ago and I knew that I needed to get a copy for my seventy-six year old mom who still struggles with slowing down and taking time for herself.
The book includes encouraging essays, insightful research, and practical exercises that help us understand ourselves.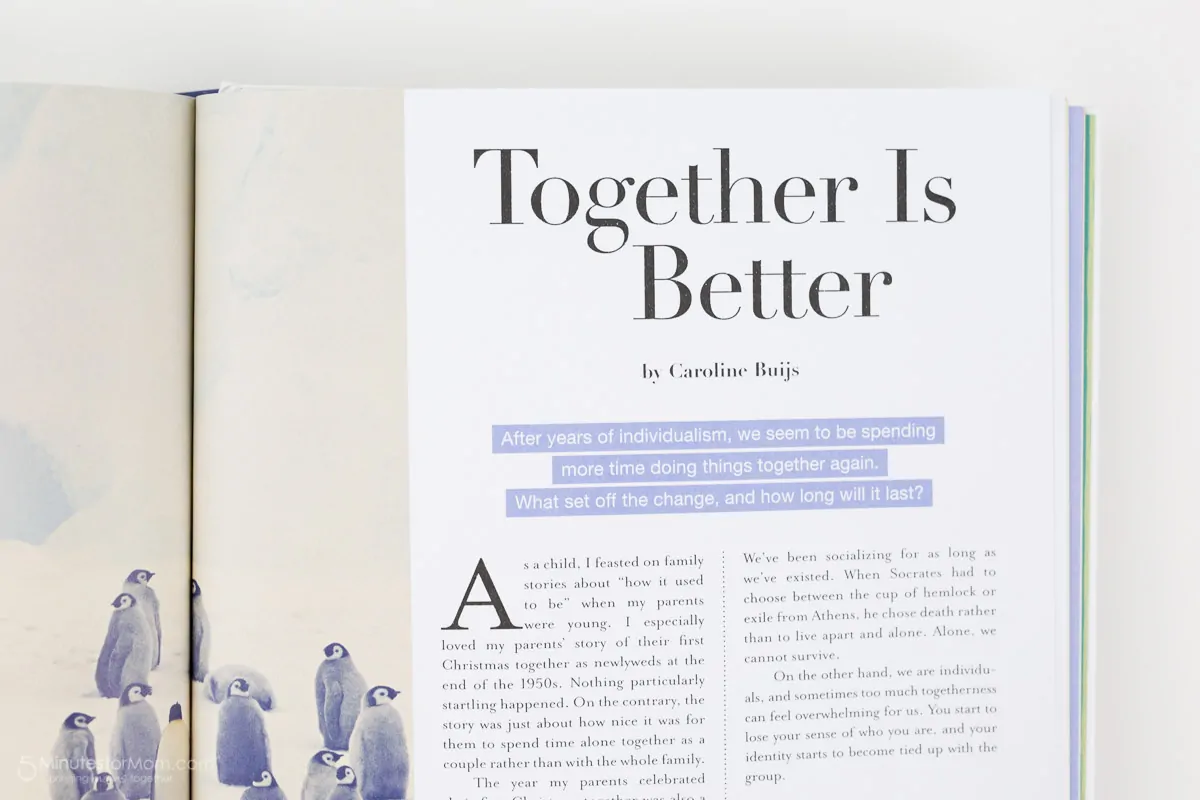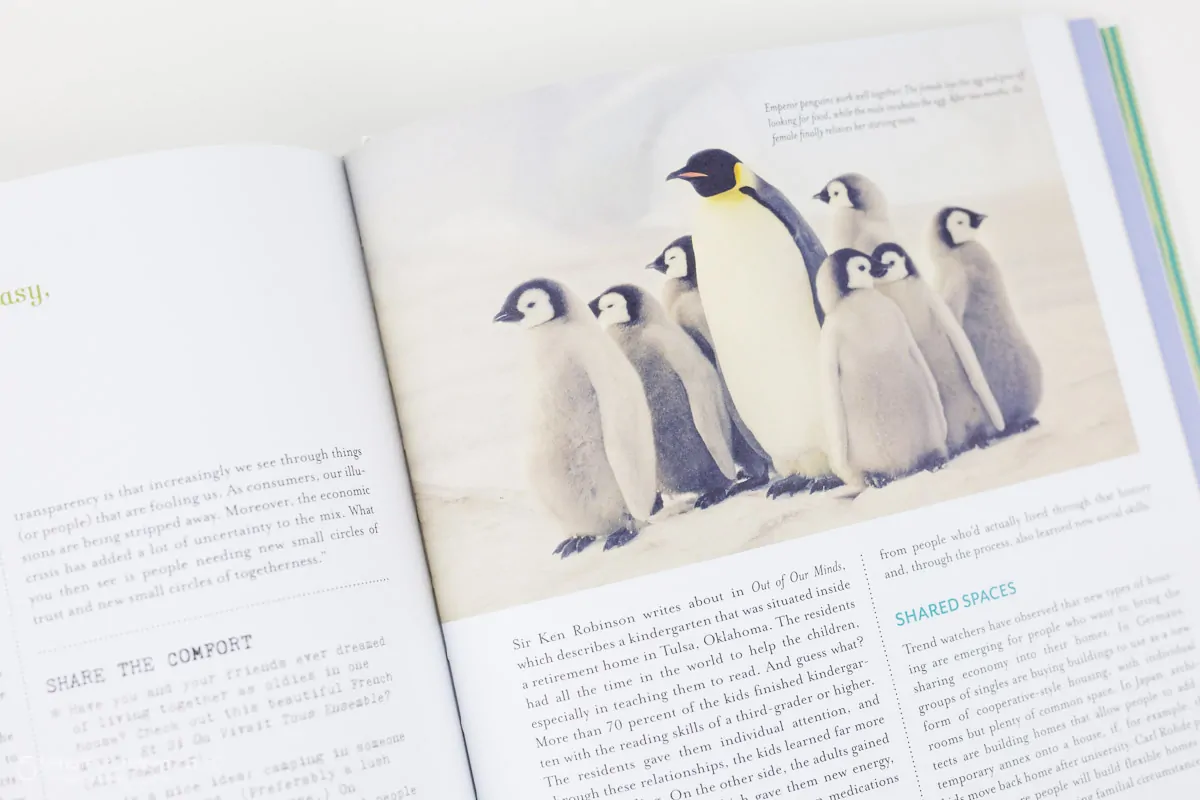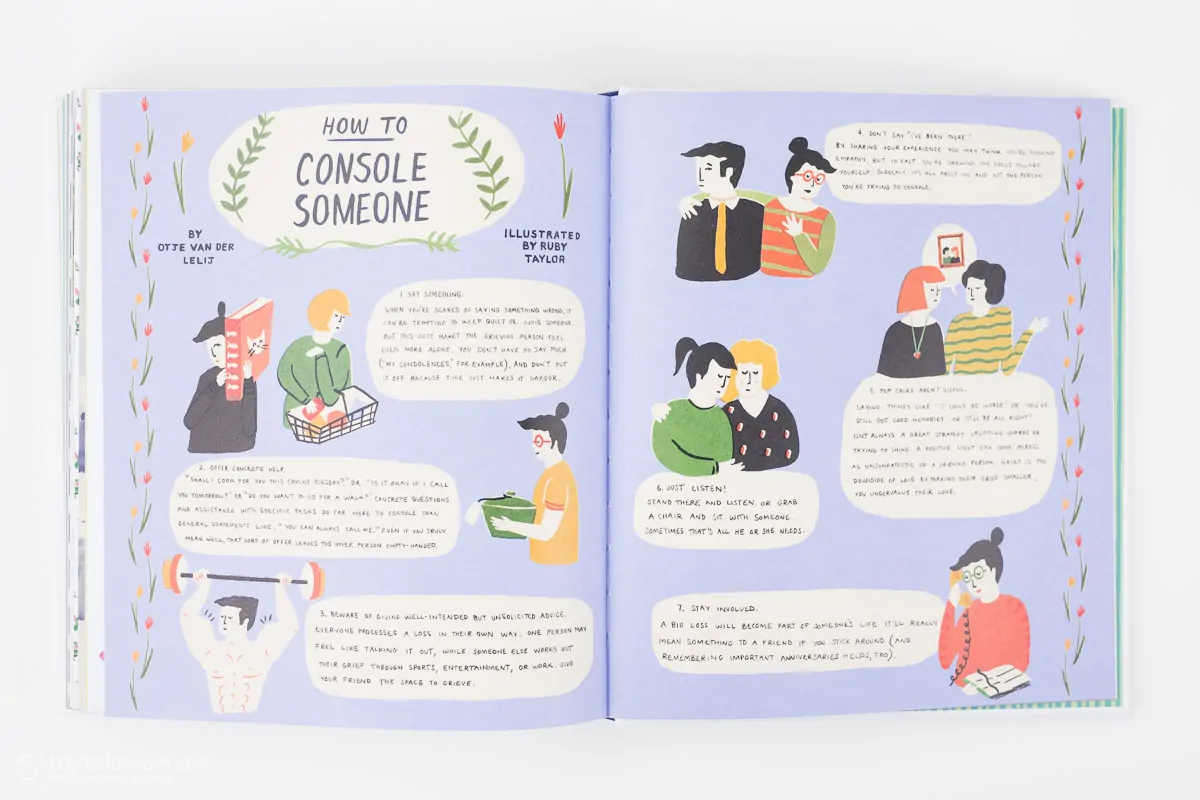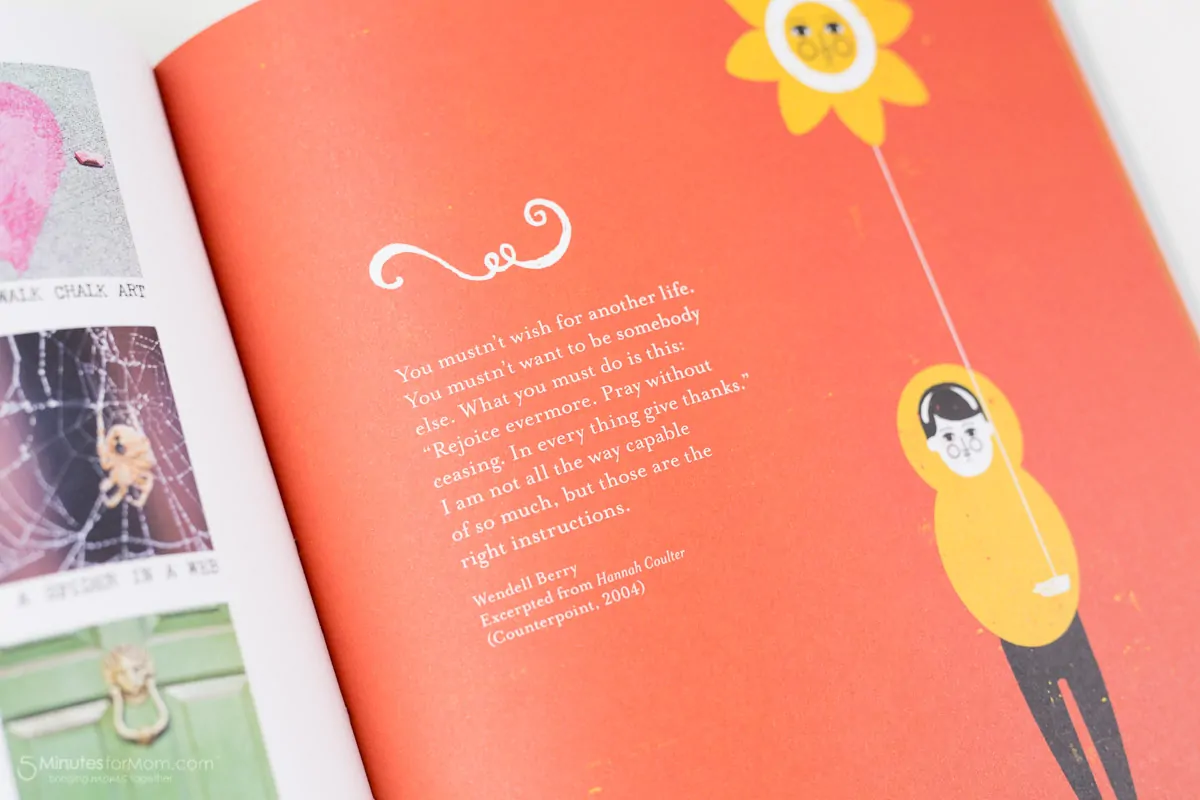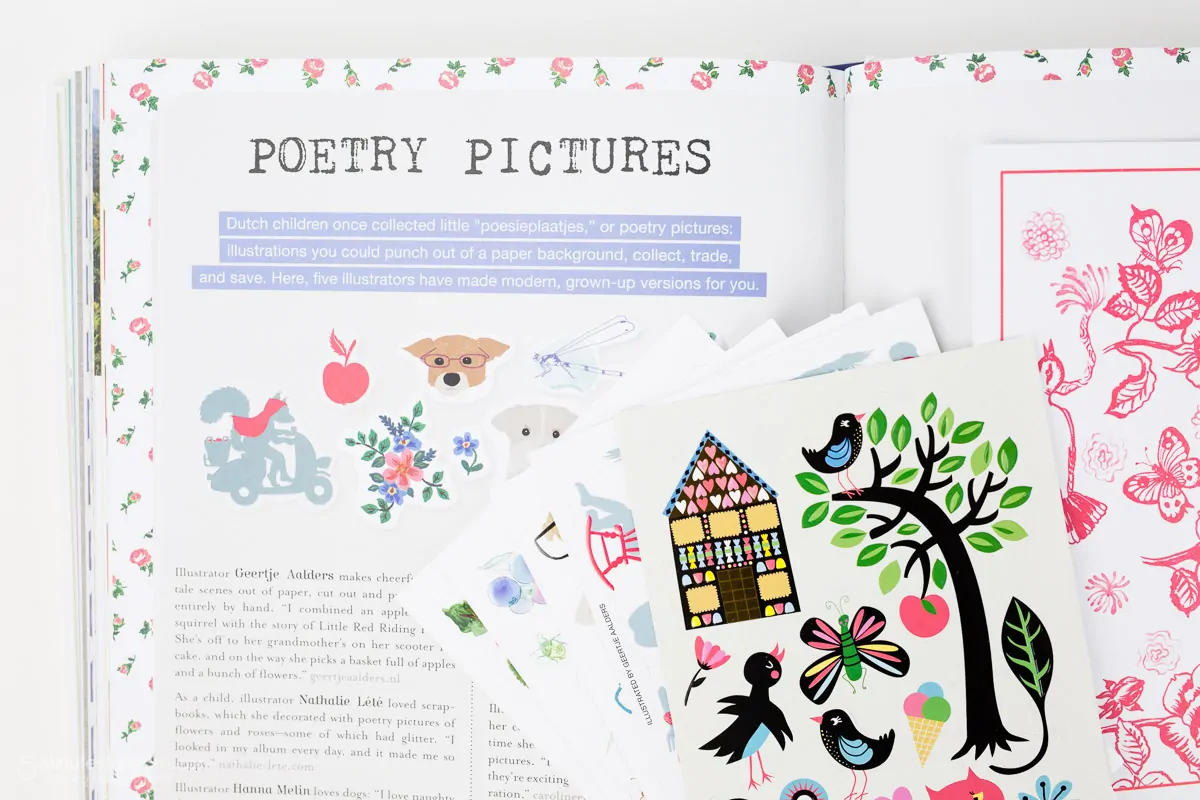 Not only is the book beautifully written it is beautifully designed.
At the end of the book, the authors included a pocketful of note cards to write down thoughts and insights we gained while reading.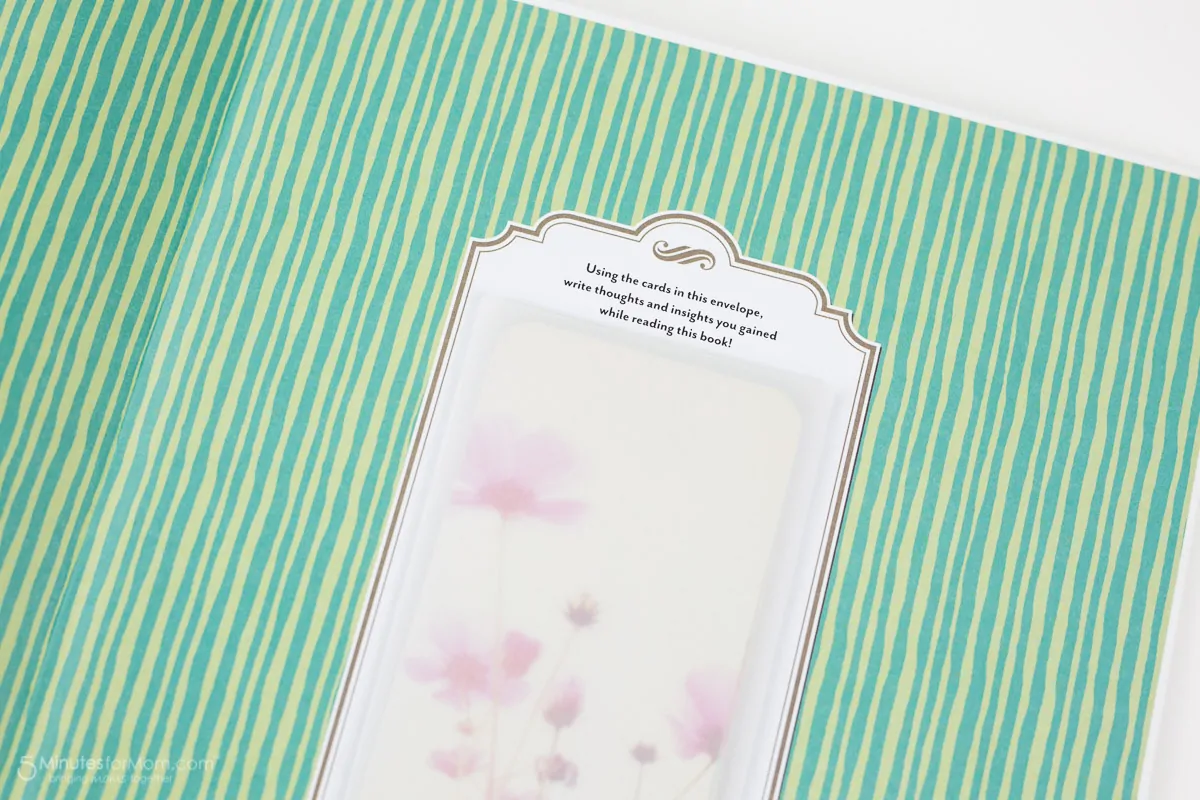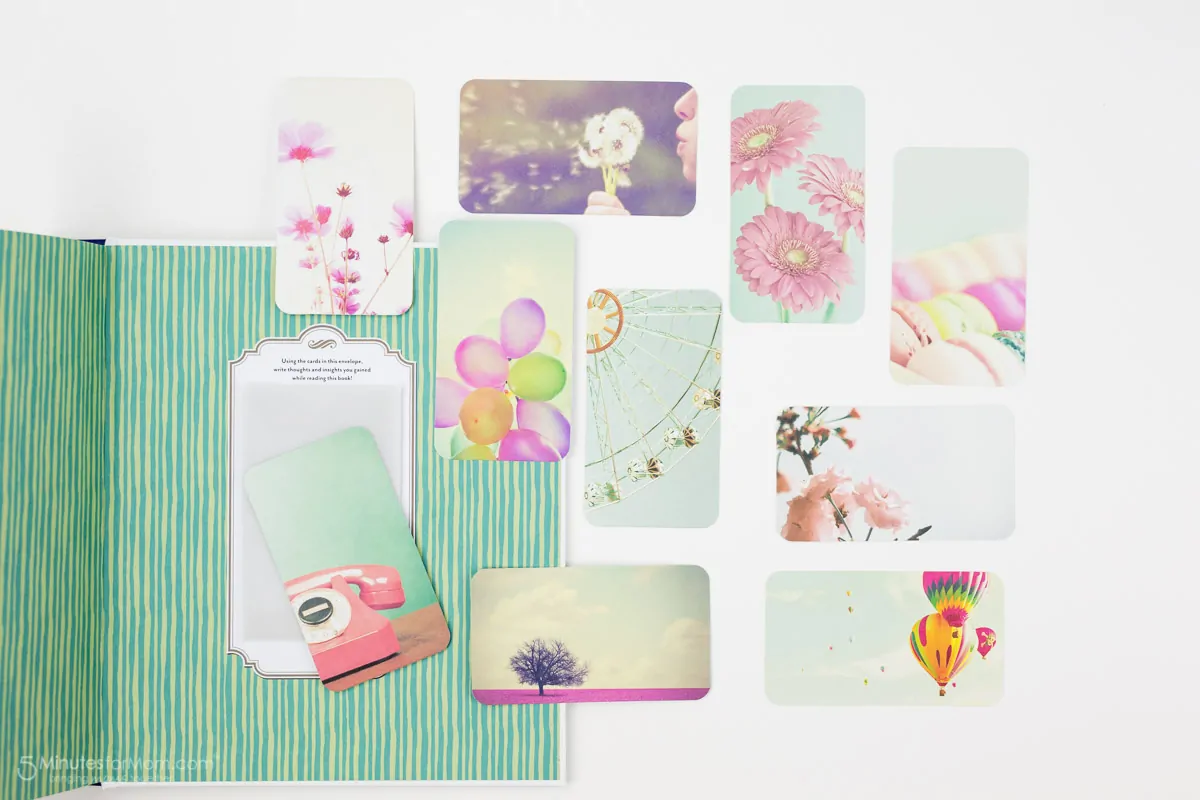 This is a book for book lovers, paper lovers, poetry lovers, photography lovers, design lovers, word lovers, and art lovers. It is for people who crave the touch and texture of paper, who cherish the act of turning pages, who believe in holding books in our hands.
This is a book for those of us who want to be present in our lives, who want to take in the blessings of being alive and share the goodness with the people around us.
Perhaps the most surprising thing about learning how to be mindful, how to be present in the moments of your life, is that it isn't that hard.
You have always had the power and the opportunities to enjoy your life, to be present and grateful. You might have just needed friends like Irene and Astrid to walk alongside you for a bit, showing you the way.
A Book That Takes Its Time is the perfect gift to give your best friend, your sister, your mother… and yourself.
Pin it for Later


Disclosure: This post is sponsored, so extra thanks for reading and sharing.
Written by Janice Croze, co-founder of 5 Minutes for Mom
Talk with me: @5minutesformom and Facebook.com/5minutesformom
Pin with me at pinterest.com/5minutesformom