This post may contain affiliate links. Read my disclosure policy here.
Do you have toddlers or preschoolers? If yes, you're going to love what our contributor Amy Knight and her sweet daughter are sharing here today… the Lil' Monkey Olympus Climber Gym. This easy to fold, easy to store Climb N' slide is the most fun way to keep your little kids active and happily occupied for ours… indoors or outdoors! I totally wish I'd had this when my girls were little. This post is sponsored and Amy's daughter received a sample to review.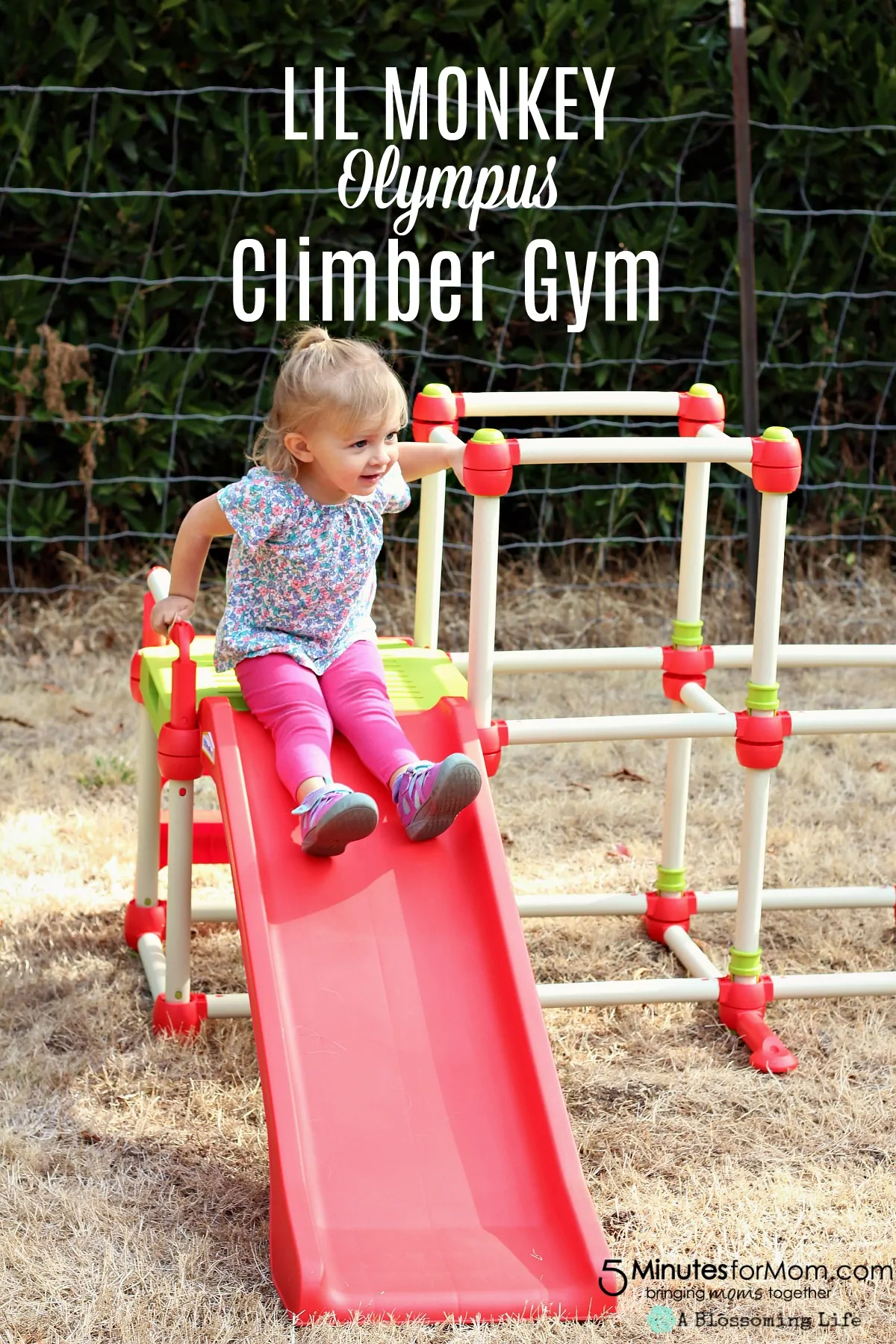 My daughter, August, is in love.
Words cannot describe how much she loves her new Lil' Monkey Olympus Climber Gym.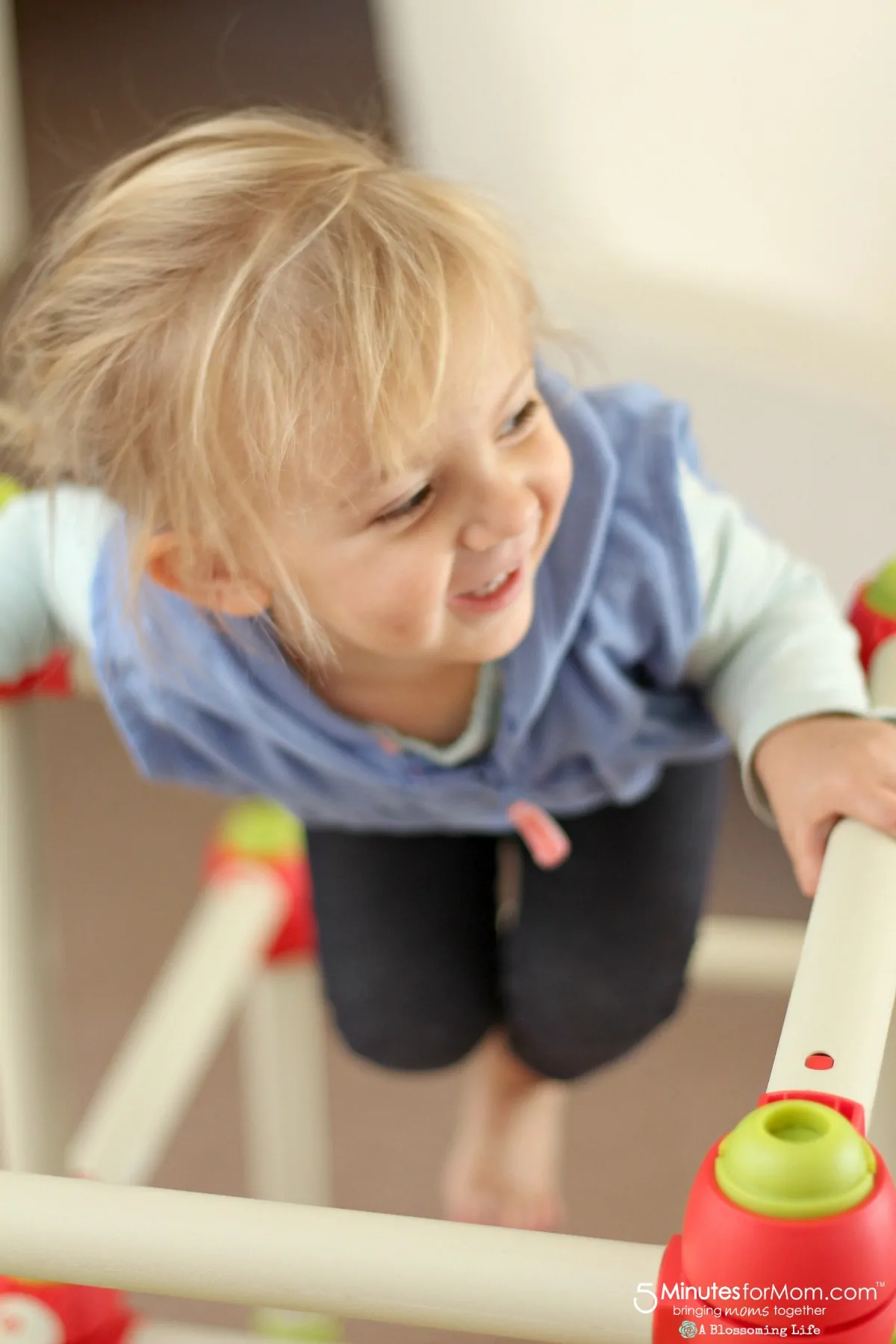 Actually, words can, I've heard her explain with glee "thanks mom!" no less than 30 times in the last few days. She went to bed asking to play on her "gungle gym" and woke up asking the same, pointing to the garage and asking for us to set it up. She loves sliding on it 500 different ways, asking us to watch her every time.
August is the smallest and shortest two-year-old we know, so the climbing part of the gym is a little difficult for her at this point, but it has been amazing to watch her learn, try, and excel at it. She is so pumped and yelled, "I can do it!" When she finally did do it, she screamed with excitement, "Look, Mom, I did it!"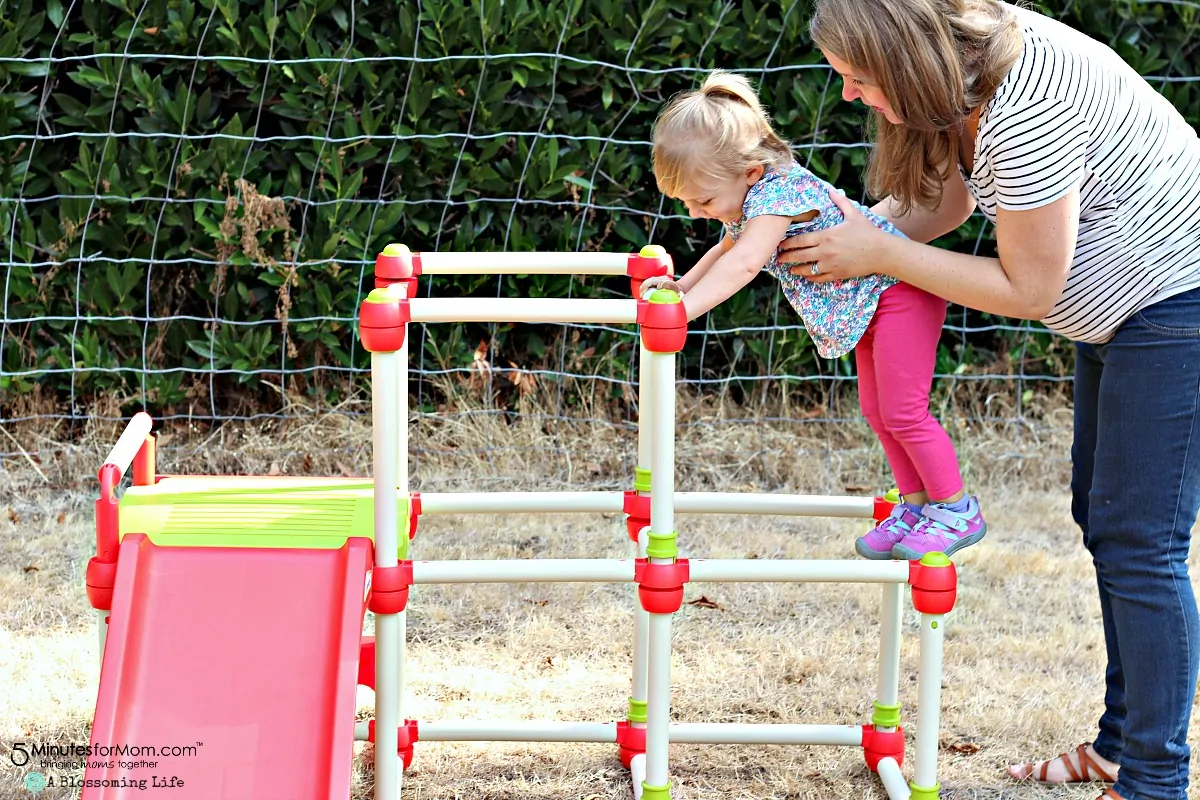 Use Coupon Code: 5MMOLY10
This gym has kept us occupied for hours, which is not only a great way to get her to be active and not watch TV, but it helps increase her strength, hand-eye coordination, creativity, and self-esteem.  Also, it helps keep her occupied while I'm trying to do dishes, make food, or do one of the millions of things that is needed to be checked off my to-do list. Win for her and win for momma. You really can't ask for more from a toy.
The Lil' Monkey Gym was pretty easy to put together, and it collapses flat, which is perfect for our small house. It is easy to fold and easy to store in our garage, under a bed, or even in a closet. Even though it is collapsible, the playground is super strong. This 7-month pregnant mama bear wanted to make sure it was ultra safe for my toddler, so I did what any crazy mama would do… I got up on it to see if it can really hold 170 lbs.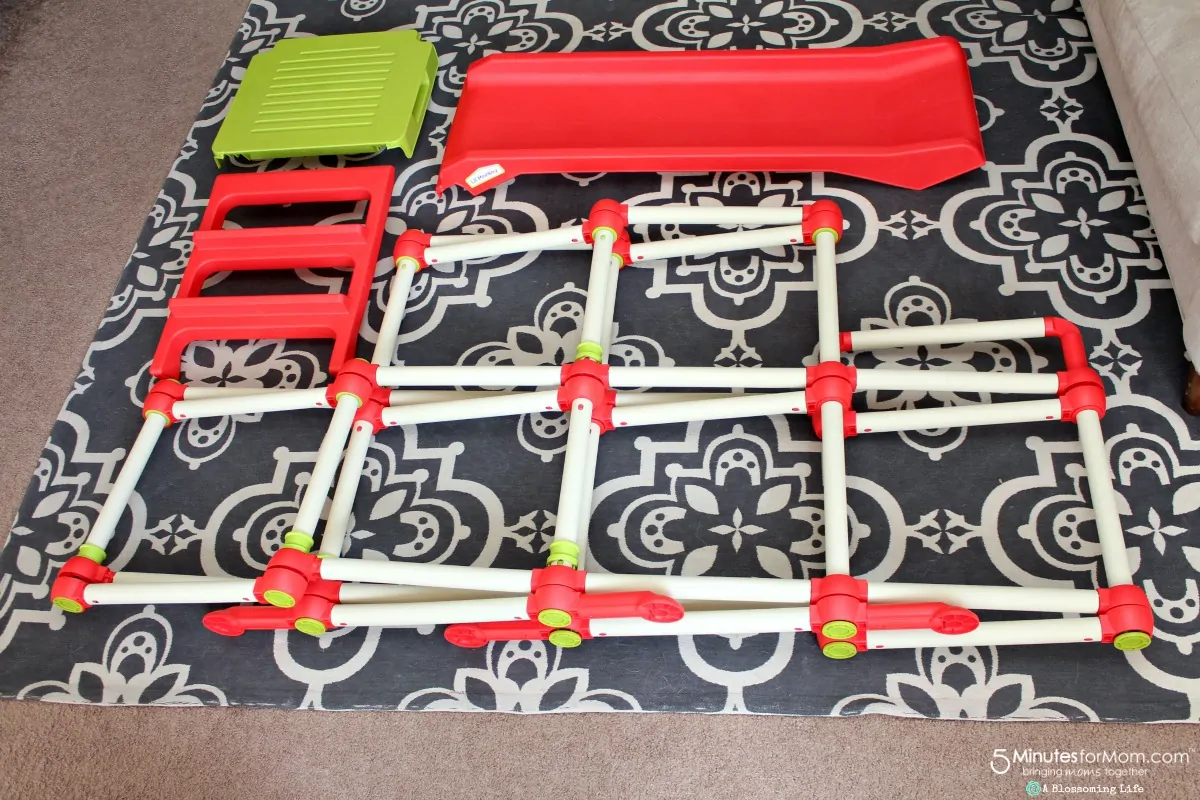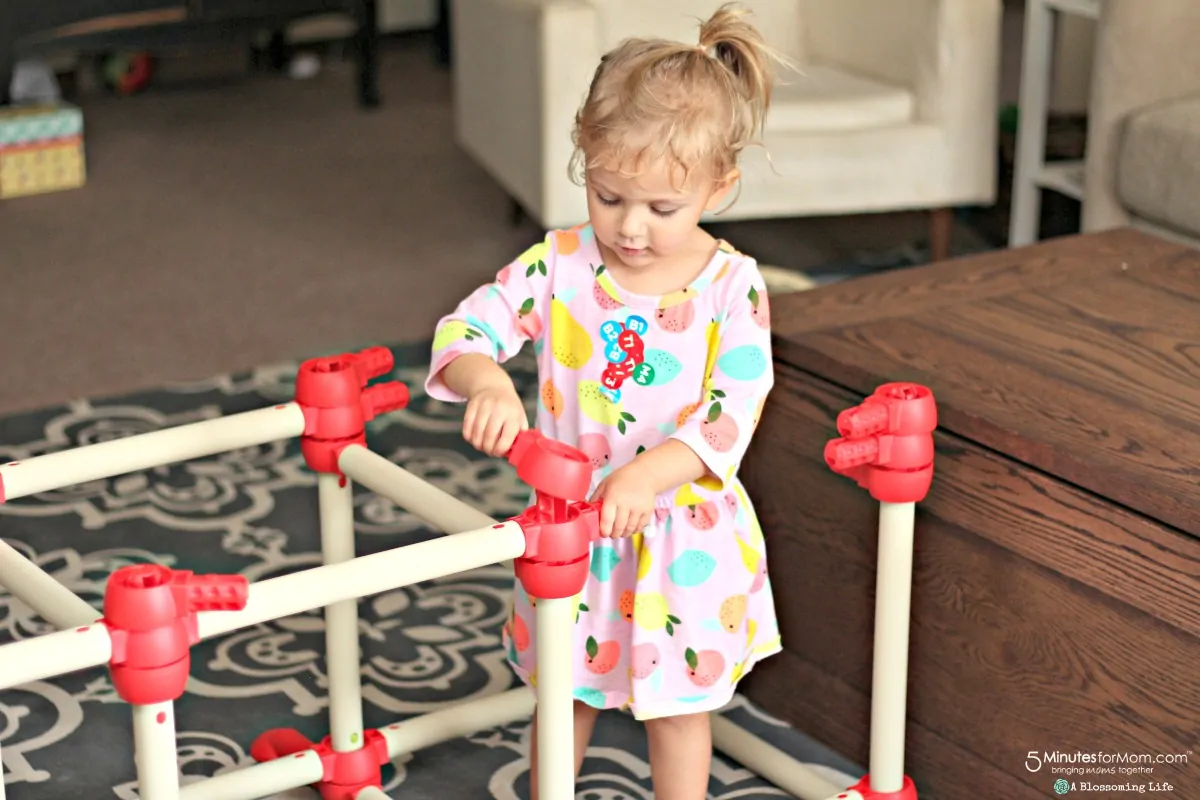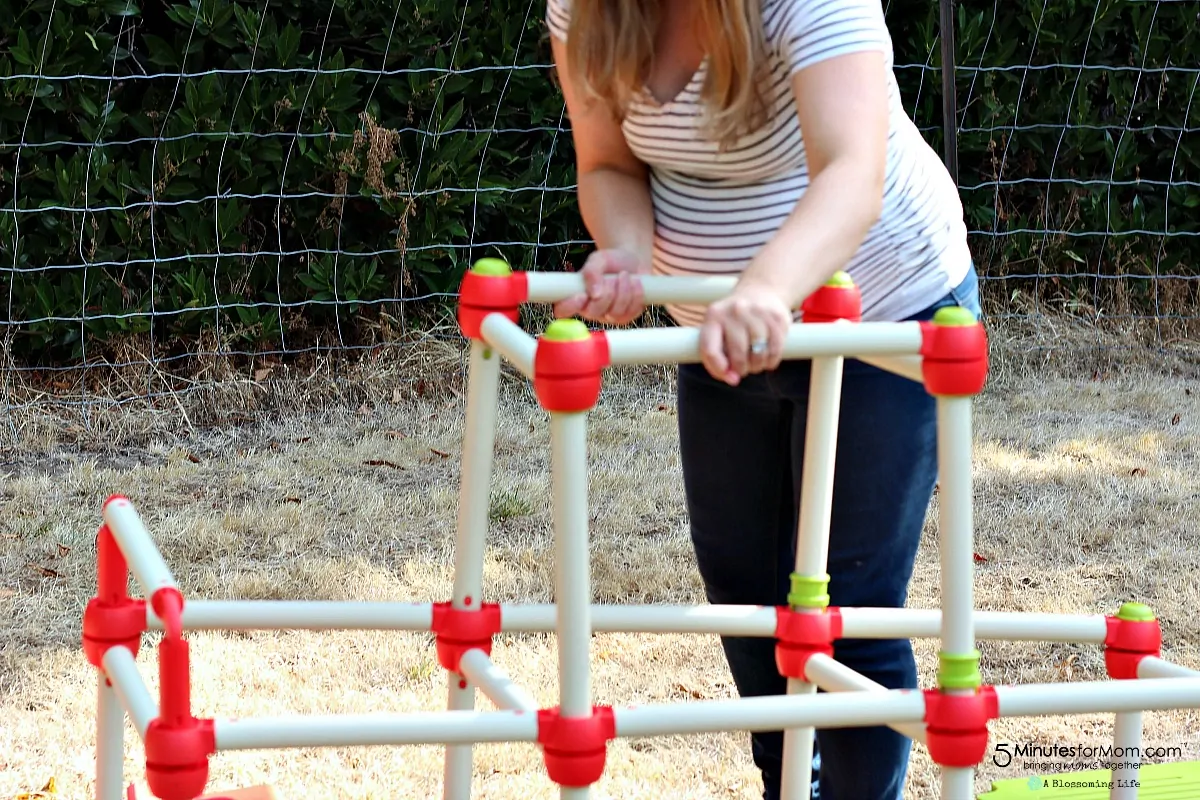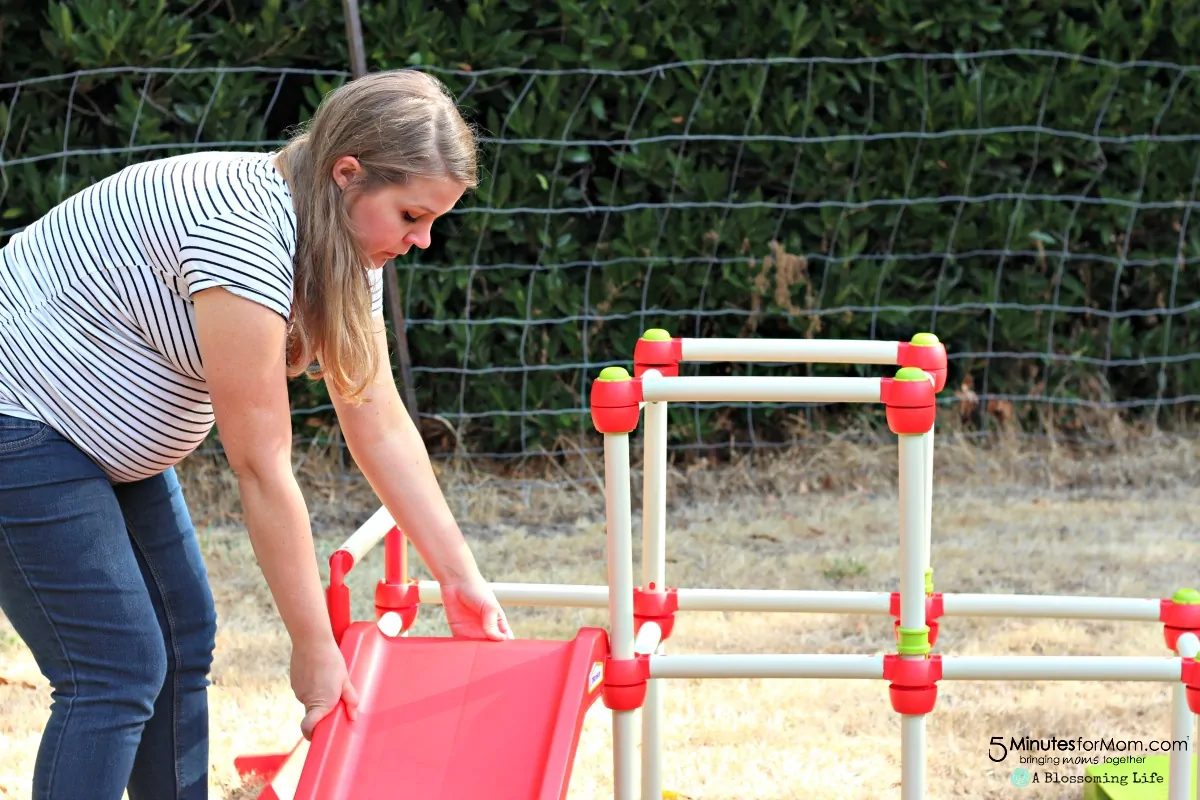 I'll let you just imagine that right now…
But hey, it did! Even though it's the perfect size now, the gym can be added onto in the future to make it bigger and more complex, letting her enjoy it for years to come.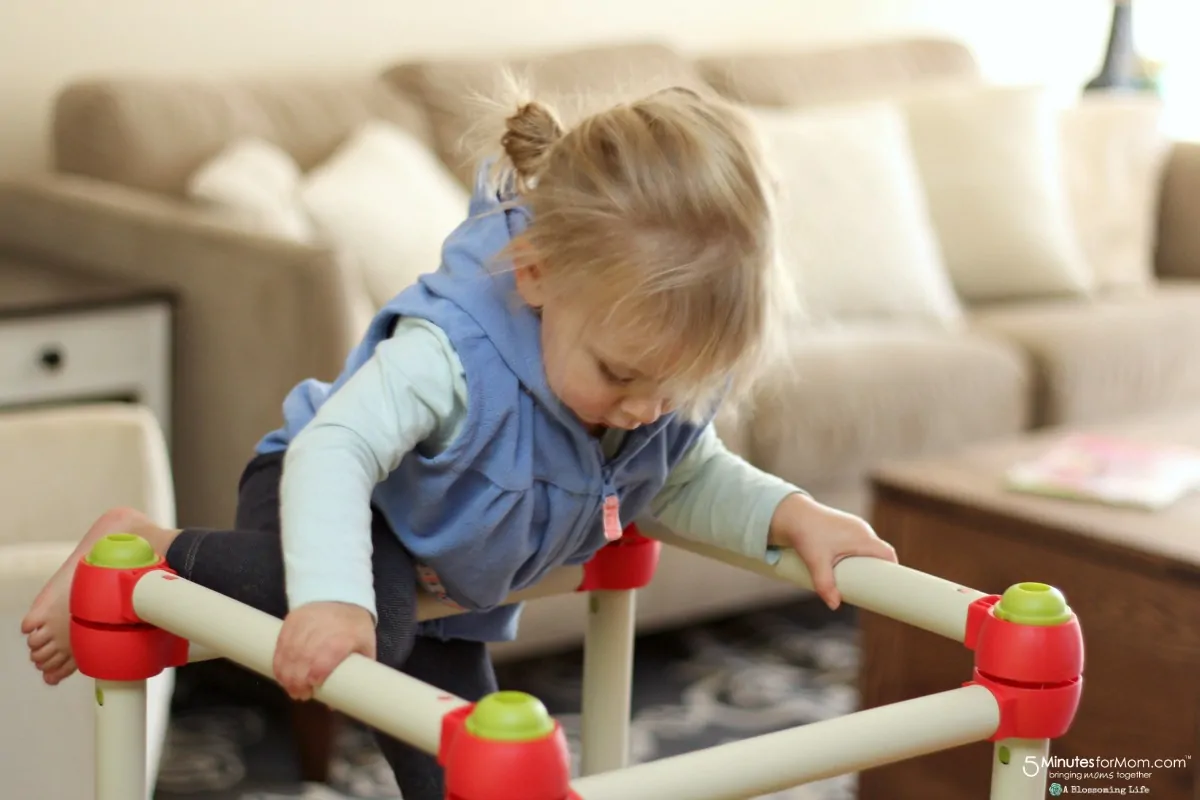 We live in the Pacific Northwest where in the winter is rains and rains and rains some more, so I've been trying to come up with some fun things for my toddler to do when we can't get outside. Plus, we are adding a new baby to the mix in November, and I don't think getting out of the house will be super easy this winter. That's where the Lil' Monkey Gym comes in.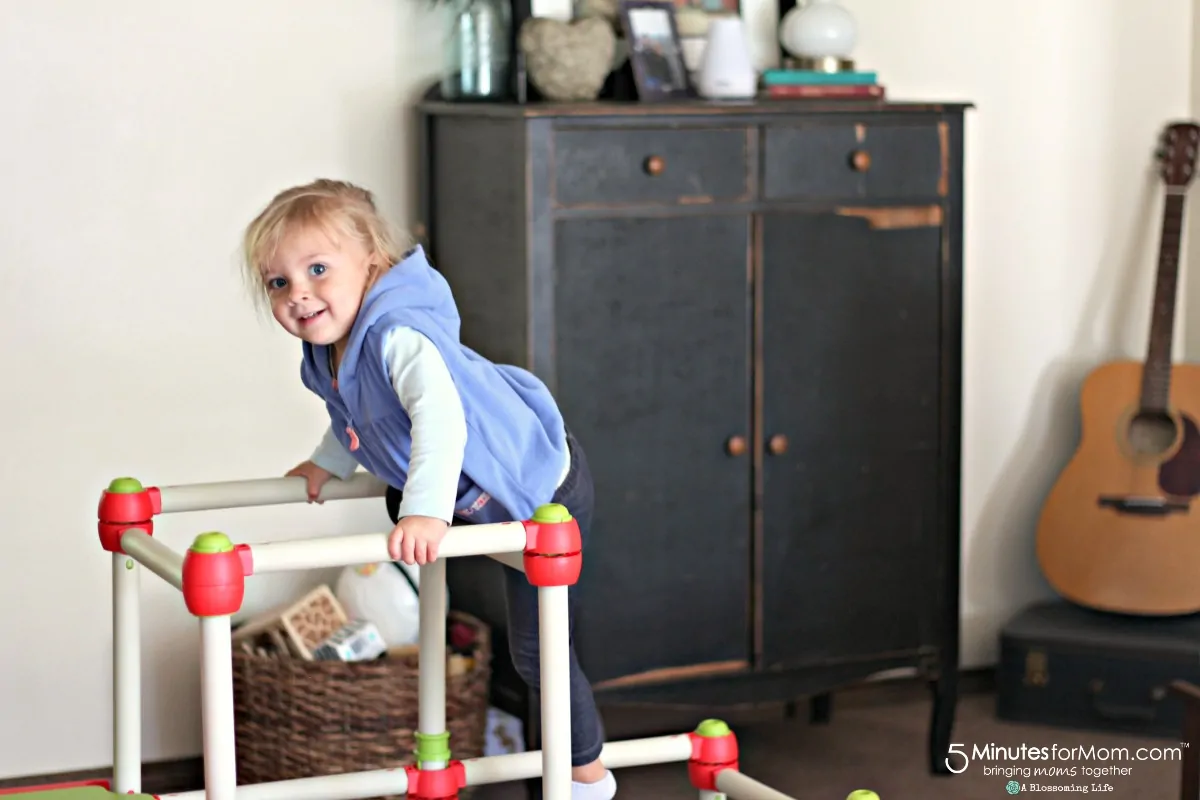 I'm excited that she will have something to do and play with, a way to get her body moving, all while staying in the house (although it can be used outside).
It is a safe and small structure, so I don't have to worry about her getting seriously hurt. We have been thrilled with our Lil' Monkey Climb N' Slide Olympus Gym.
Take a look at this video to see how easily the gym is to use…
(Hint: The Lil' Monkey Climb N' Slide Olympus Gym would be an awesome Christmas gift.)
Use Coupon Code: 5MMOLY10
Disclosure: This post is sponsored and August received a sample to review.
Written by 5 Minutes for Mom contributor, Amy Knight. Amy blogs about crafts, gardening, all things frugal, real food recipes (usually healthy :), and random things from her crazy life at A Blossoming Life.