This post may contain affiliate links. Read my disclosure policy here.
Pregnancy, whilst wonderful, can also be a drag when you're feeling nauseous and lack energy.
It can also be a time of worry: "Is my baby healthy and getting all the nutrients she needs?"
Well, here comes a list of 20 simple, quick, power snacks that will boost your energy levels, combat morning sickness, and contribute towards the healthy, balanced diet required for your baby's optimal growth.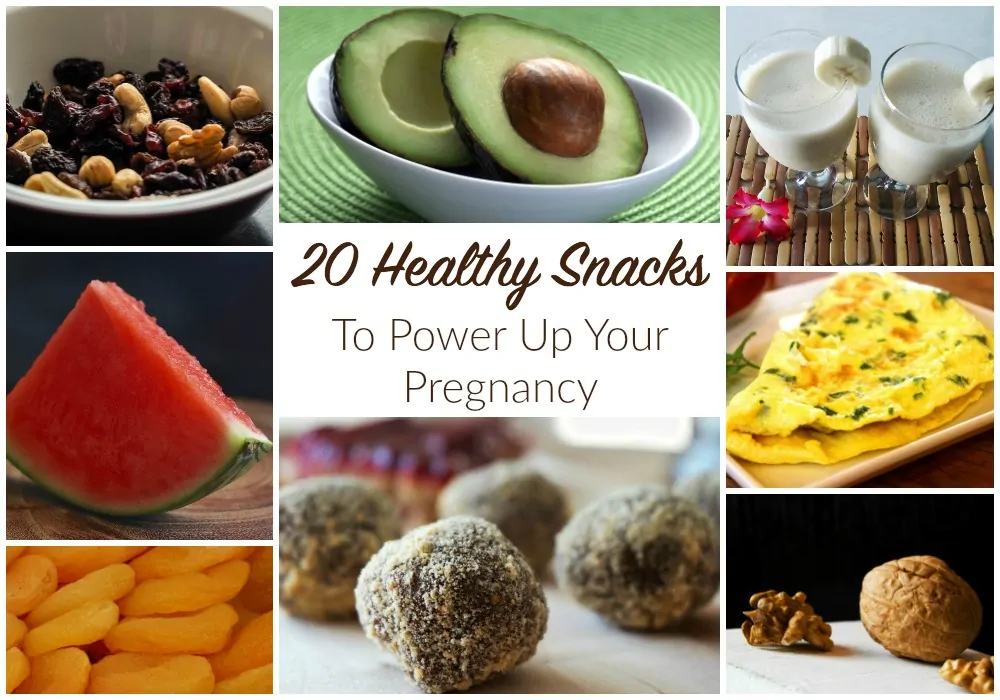 Energy Top Up
Progesterone and lowered blood pressure mean that pregnant women often experience a lack of energy. Here are three healthy snacks to give you a much needed boost:
1. Quinoa-Nutella Power Balls with nut butter and organic oats
Try this: Cook the quinoa, then, whilst still warm, throw it into a mixing bowl with some organic oats, crushed cornflakes, nut butter and nutella. Drizzle in some unrefined maple syrup (optional). With this recipe, use your intuition with the amounts; it'll taste great regardless and there's no harm in having a few near misses. Pop the balls into the fridge and enjoy a quick power-up whenever you need it.
2. DIY Trail Mix with nuts, dried blueberries and dark chocolate drops
Try this: Toss together organic nuts, dried fruit (blueberries pack a real energy punch) and dark chocolate drops. Throw into portable tub and graze whenever.
3. Roast Edamame with cumin and ginger
Try this: Thaw, wash and pat dry the edamame. Now mix together with olive oil and a pinch of cumin powder, ginger powder and paprika. Place the edamame on baking parchment and roast on each side for 10 minutes. Pop them in a container and into your tote. Edamame contains a great mix of protein, carbs and good fats, so this snack will help you avoid the afternoon slump.

Beat Morning Sickness
For those who get it, morning sickness, with it's horrible nausea, is one of the biggest bummers of pregnancy. Here are a few healthy snacks to help you beat it:
4. Sliced Watermelon
5. Lime, Mint and Ginger Popsicle
Try this: Mix together some natural limeade (not the synthetic sweet stuff), fresh mint leaves and some grated root ginger. Blend together, pour into popsicle maker and freeze. Voila!
6. Ginger Jam on Wholemeal Toast
Brain Boosters
The brain is almost 60% fat, so it's unsurprising that essential fatty acids such as Omega-3 are used to grow your baby's. One type of Omega-3 fatty acid, DHA, also plays an important role in learning, memory and overall brain development.
Here are three yummy snacks which are rich in good fatty acids:
7. Avocado with tomato, mozzarella, basil, sesame seeds and balsamic vinegar
Try this: Cut an avocado in half and pop the pit out. Scoop out some flesh before chopping up the remaining ingredients and throwing them in.
8. Spinach salad with pasteurized feta, cranberries, ground flaxseed and paprika
Try this: Toast the flaxseed with some paprika. Now grind into a powder using a coffee grinder or pestle and mortar. Add this to cranberries, olive oil and balsamic vinegar, and mix all together. Use this to dress the spinach before crumbling on some pasteurized feta.
9. Walnuts with Natural Yogurt and agave syrup
Vitamin-B Bonanza
The B vitamin group is made up of thiamin (B1), riboflavin (B2), niacin (B3), pantothenic acid (B5), pyridoxine (B6), biotin (B7), folic acid (B9) and cobalamin (B12). This essential vitamin group is important for the development of baby's brain and nervous system.
10. Baked broccoli (B1 & 6) with coconut oil, sesame seeds and soy sauce (B2)
Try this: If the coconut oil is hard, gently melt it before mixing with soy sauce. Dunk the broccoli stems into the oil mix, sprinkle on the sesame seeds, then bake on a medium heat for 10 minutes until crispy.
11. Beet hummus (B9) with bell pepper dippers (B2 & B6)
Try this: In a blender, blitz together pre-cooked beets, a tin of drained chickpeas, a clove of garlic, fresh parsley (B12), salt, pepper and a squeeze of lemon juice. Chop the bell peppers into slices and get dipping!
12. Eggs (B2, B5 & B12) cooked however you like them!
Healthy Cells
It's important to get enough protein throughout your pregnancy. Your baby's body will use the amino acids to build cells and grow tissue.
It's easy to make healthy, protein-rich snacks. Give these a go:
13. Mixed nuts with raisins, dried cranberry and raw organic chocolate drops
14. Hummus and harissa with veggie dippers
Try this: Harissa is a spicy aromatic paste made primarily with chilli, lemon and garlic. Mixing it with hummus is an awesome cooking hack. It transforms the humble hummus into a zingy, mind-blowing dip that everyone will be asking about. Whip out the celery, broccoli or carrot sticks and get munching.
15. Healthy Protein Balls – Organic nut butter, oats, raw chocolate chips and unrefined maple syrup
Try this: Get messy! No need for precise instructions, just play with ingredients and proportions, rolling them into balls until you get something that is squishy but holds together. Pop the balls into a tub and into the fridge.
Bones and Teeth
The big three for growing your baby's bones and teeth are Calcium, Vitamin-D and Beta Carotene (which your body then turns into Vitamin-A.)
16. Dried apricots (beta carotene) with feta and almond flakes
Try this: Keep it simple and just nibble dried apricots. If, however, you're feeling adventurous, then crumble a bit of pasteurized feta on top followed by a flake of almond.
17. Egg and mushroom omelette (Vitamin-D)
Try this: Get naked and eat it in the sunshine. No? Well, at very least, get your arms and legs out and soak up some of those Vitamin-D inducing rays whilst you enjoy your omelette.
18. Kale chips
Try this: Tear up some kale, lightly drizzle with olive oil, then season. Toss into the oven and bake until crisp.
Prevent Preterm Labor
There is an argument that adequate Vitamin-C may help to strengthen amniotic membranes and therefore help to reduce the likelihood of preterm labor. Then again, others disagree saying there is not sufficient evidence to make this claim. Either way, here are some delicious, healthy snacks rich in Vitamin-C.
19. Cantaloupe melon
20. Banana, Strawberry and Greek Yogurt Smoothie
Try this: Keep it simple. Chuck a banana, several strawberries and some Greek yogurt into your blender. Give it a whizz, then enjoy.
Wrapping up
You already know that maintaining a healthy diet during pregnancy is very important. Doing a bit of research and speaking to your doctor is a great way to get the basics down.
This list of power-up pregnancy snacks is designed to complement a healthy pregnancy diet. They are fun, delicious and full of good stuff for both you and your baby.
Now, go forth and snack!
And Don't Miss This…
Here's another way to look after your health and wellness using menthol crystals and making a homemade menthol rub.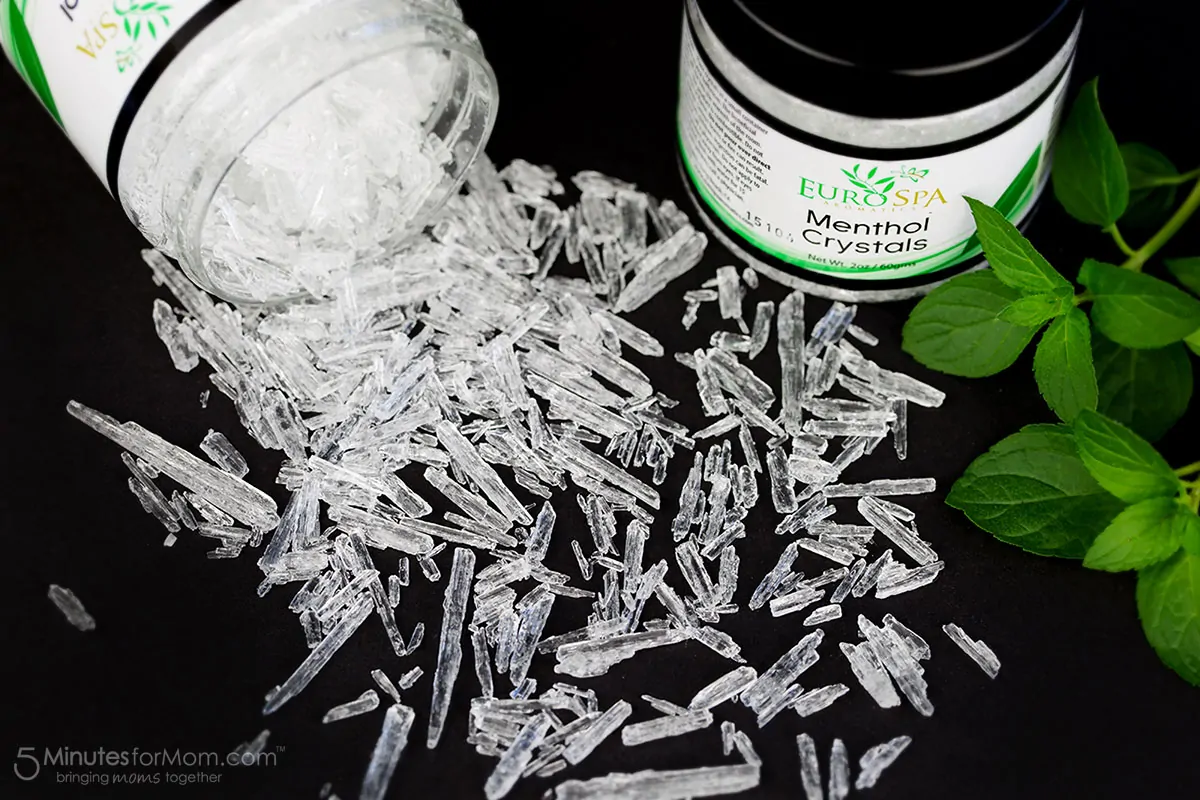 We all know kale is super healthy, but it can also be super tasty. Find out how to make kale chips that are so good you won't believe it…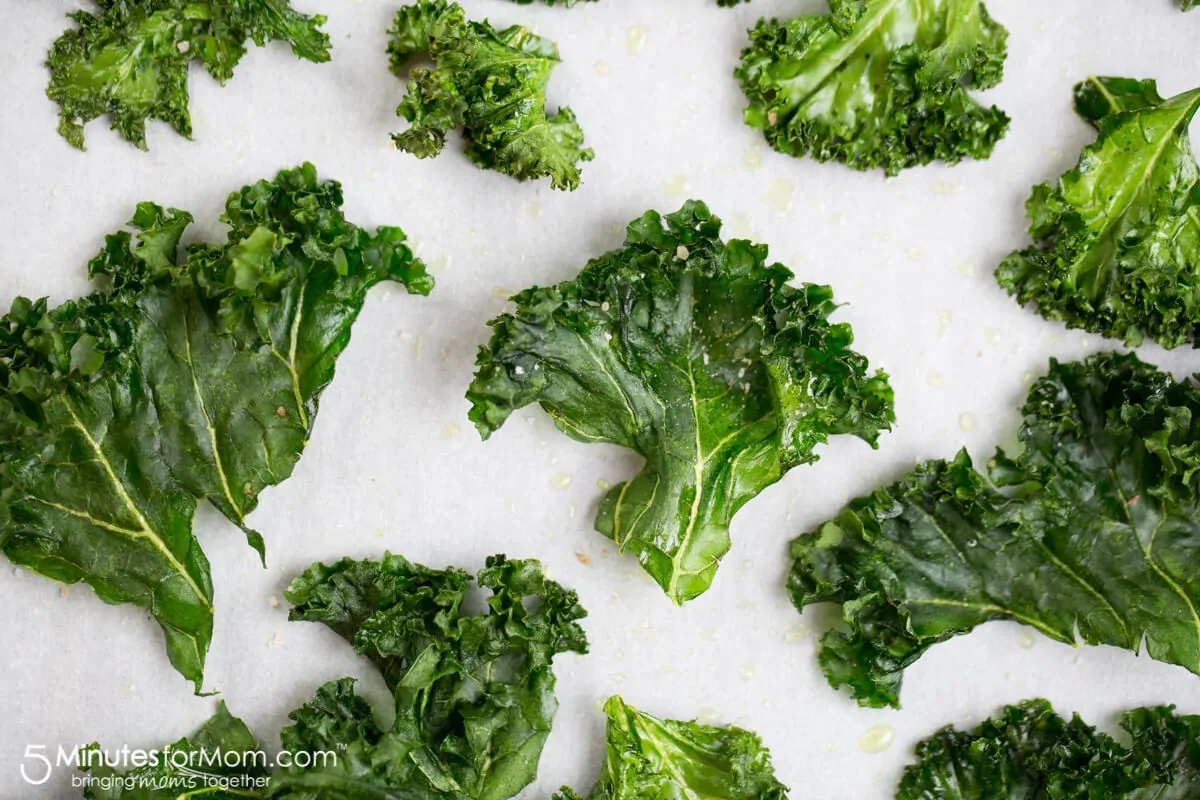 Pin it for Later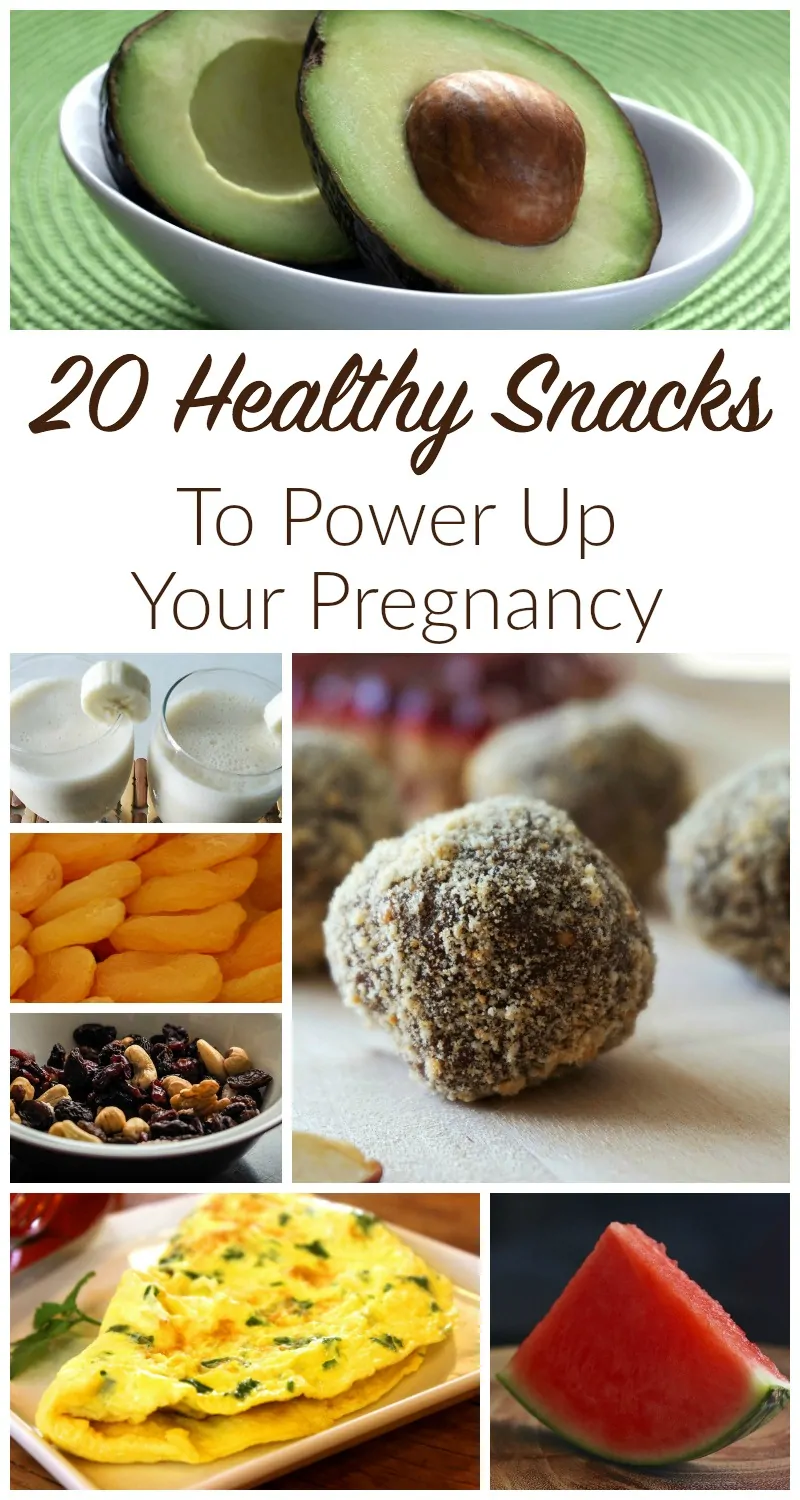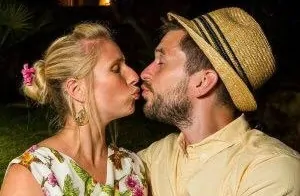 Written by Neve from We The Parents.
Neve writes at WeTheParents.org where she brings out the humor in parenting, forms strong opinions about organic baby food, and gets nerdy reviewing the gear that (apparently) mums and dads need.