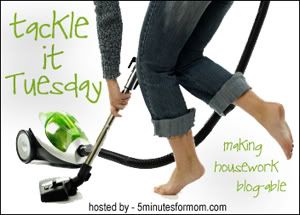 Sprinting to the Finish Line…
We have extended the deadline once. But Erica and I still aren't finished posting all the giveaways for our Christmas Giveaway 2009!
We have had SO many great products to share with you — and add to our Under the Tree donations — that we are struggling to cram them all in before the clock strikes midnight! (Okay – I know it has struck midnight on the east coast, but I am giving myself till midnight PST tonight!)
This weekend, Erica and I have both been scrambling to get the last of our posts written and published. We want to make sure YOU get enough time to ENTER all the fabulous giveaways! (The deadline for entries is Friday, December 4th!)
All of our review writers have gotten their posts up in a timely fashion, but Erica and I are so bogged down in our inbox, we are both behind! (Erica doubles as a writer here at 5M4M and as our assistant extraordinaire, helping us to deal with our deadly inbox.)
I actually only had a few posts I needed to write myself. I didn't personally review much because I knew I would be too busy to write. But even for the few I did have to write, I left them to the last minute.
This weekend, I posted a fantastic giveaway for the Dayspring Jesus Is The Gift Snowflake Home Collection. I took HOURS photographing and working on this post.
When photos are involved, my perfectionism peaks. But look how darn cute my Livvie is?!? How could I not spend hours taking photos of her?
I posted a giveaway for a BRILLIANT high chair — the minui Handysitt portable high chair.
You must check out this Danish creation!
I also published a fun boy giveaway for a Ben 10 Alien Creation Challenge. Aliens aren't my thing — but they sure are my son's!
My son is all about battling bad guys and he can't get enough of Ben 10.
Today, I published a post for Trunki Ride-on Suitcase.
This ingenius product rescues travel-weary kids and parents alike with its ride on design. Yes — it is a kids' carry on suitcase that doubles as a ride on toy! I KNOW! Just fantastic!
I still have one more post to write tonight — for a wonderful mom-owned store… Cheeky and Swank!
AND that doesn't even include the TON of posts Erica has been publishing. Yes — that girl has been busy.

So make sure you click over to our Christmas Giveaway 2009 and comment like crazy! Maybe there really WILL be a Santa dropping off presents for you this year. 🙂
Yes — YOU need to TACKLE our Christmas Giveaway 2009!
And, of course, what ELSE have you been tackling? LINK UP!
Tell us what you're up to with all your other tackles… housework and otherwise… add your link to your tackle in the Mck Linky below!
Each week on Tuesday, we are posting before and after pictures of a project or trouble area that we tackled this week.

Find out more about Tackle It Tuesday here.
The project can be little or big – whatever you want.

Basically, Tackle It Tuesday is about giving ourselves incentive, deadlines and satisfaction in getting our household tasks done.

(It doesn't even have to be housework… just whatever is on your To Do list.)
If you tackled a project this week, just add a comment and add your link below.
Happy tackling ladies…
Written by 5 Minutes for Mom co-founder Janice. Yes, I am a Mommy Blogger, but I prefer the term, Mom Blogger.
Do you have our feed in your reader?
By the way, Susan and I own two online toy stores where you can find a pedal plane or some adorable play furniture for your children. 🙂