This post may contain affiliate links. Read my disclosure policy here.
Most of the air we breathe comes from inside our houses… especially if you work at home or stay at home with your kids. We spend a huge percentage of our lives breathing air that is recirculating throughout our homes.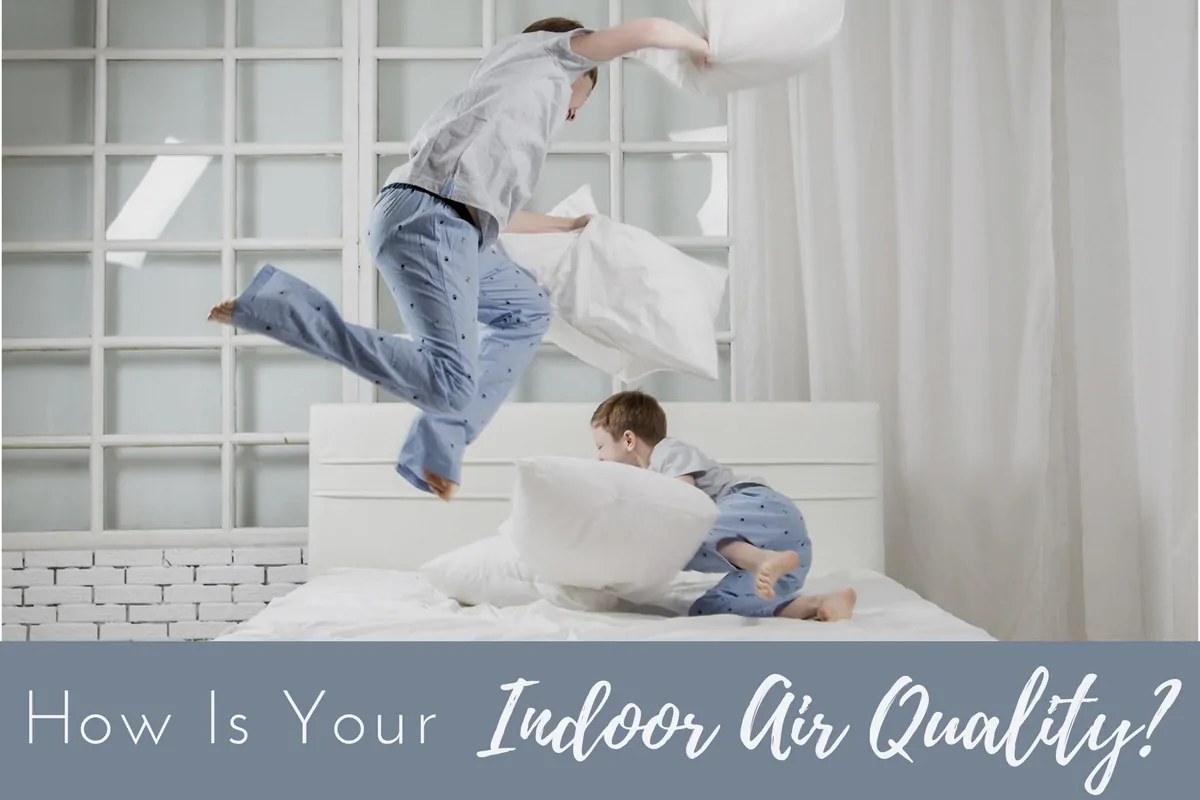 I'm always thinking about indoor air quality, so when the folks at Dyson asked me to test the Dyson Pure Hot+Cool Link, I was happy to help.
My family and I have been using the Dyson Pure Hot+Cool Link for the last couple of weeks, and we are thrilled with it.
I love that it's relatively small and light enough to easily move it from room to room.
The cooling feature has been fabulous during this hot summer weather. It acts like a high powered fan and cools the room while also purifying the air. But keep in mind, that it's not a replacement for air conditioning.
So I want to tell you a little more about the Dyson Pure Hot+Cool Link and how you can take the #PurifierChallenge for yourself.

This high tech air purifier connects via bluetooth to your smart phone so you can remotely monitor the air quality and control the settings. I like that you can set a schedule or turn it to an automatic setting so that the device maintains good air quality on its own.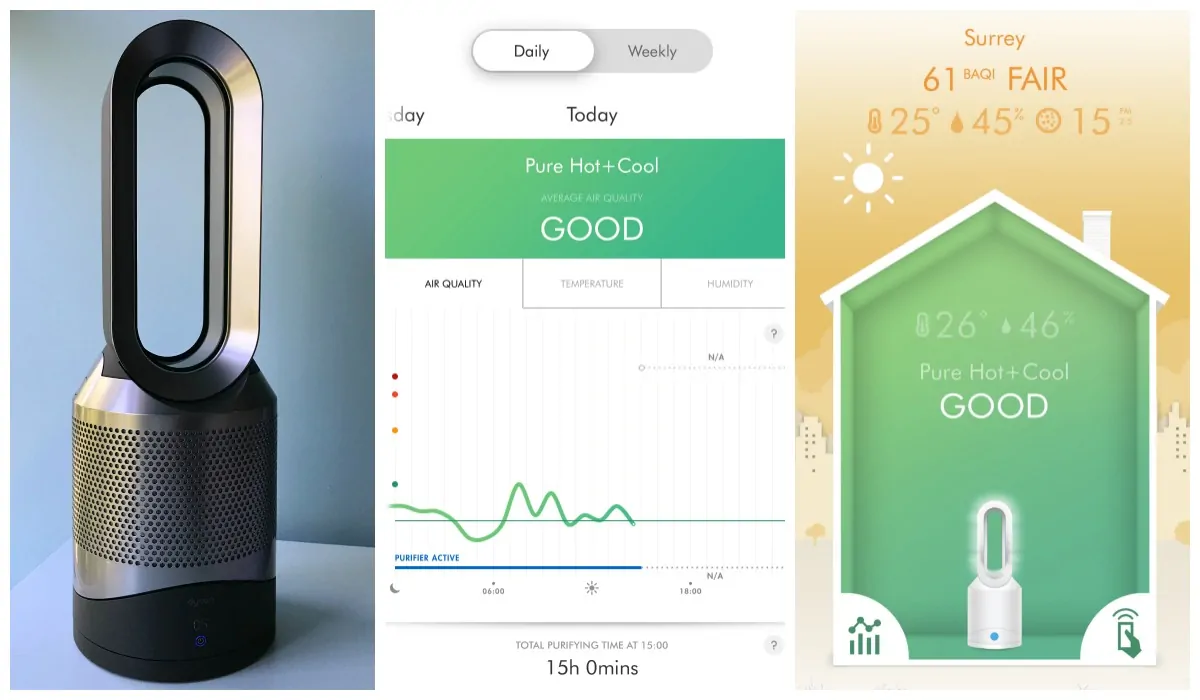 It's lightweight, thin, sleek design means you can place it in any room and easily move it around your house so that the air in all your rooms get clean.
Until July 28, Canadians are encouraged to take the Dyson Purifier Challenge. During this time, those who purchase a Dyson Air Purifier will receive a free filter replacement (valued at $99.99) before six months of usage.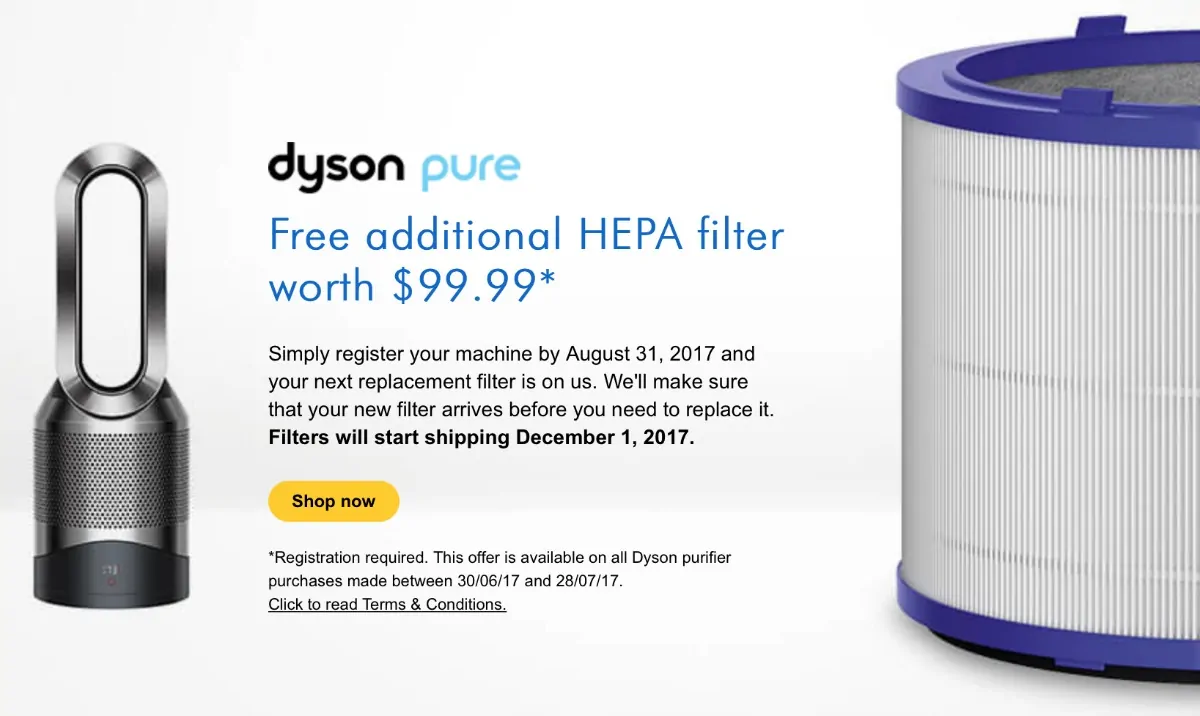 That means, if you're Canadian, and you purchase your Dyson Air Purifier before July 28, once you register your product you'll be able to receive a free filter replacement worth $99.99.
You can share your experience with the machine by posting a review on DysonCanada.ca.
Dyson Pure Hot+Cool Link Features
360˚ Glass HEPA filter captures 99.97% of allergens and pollutants as small as 0.3 microns, including pollen and allergens, bacteria, dust and mould spores, pet dander and potentially harmful ultrafine particles, trapping them in the filter and eliminating them from the air you breathe.
Purifies, heats and cools you: fast even room heating in winter, powerful personal cooling in summer and intelligent purification all year round.
Intelligently and automatically monitors, reacts and purifies: automatically maintains the air quality in your home and reports live indoor and outdoor air quality metrics to the Dyson Link App on your smartphone.
Captures smells: an activated carbon layer in the filter captures odours and potentially harmful volatile organic compounds (VOCs), like paint fumes.
Indoor Air Quality
Can I confess that I don't dust often enough?
It's just one of those chores that I seem to put off for far too long. And then suddenly I notice how dusty everything has become.
Dust is just one of the many causes of poor indoor air quality. The air in our homes is affected by pets, gas stoves, scented candles, carpets, cleaning supplies and air fresheners not to mention the pollen that floats in our windows.
As the EPA states, health effects from indoor air pollutants may be experienced soon after exposure or, possibly, years later."
So, you want to everything you can to ensure the air your family is breathing inside your home is as clear from air pollutants as possible.
I'm reminded that I should be dusting and vacuuming more often but I know that even if I become a perfect house keeper, the air in my house will still be affected by many pollutants.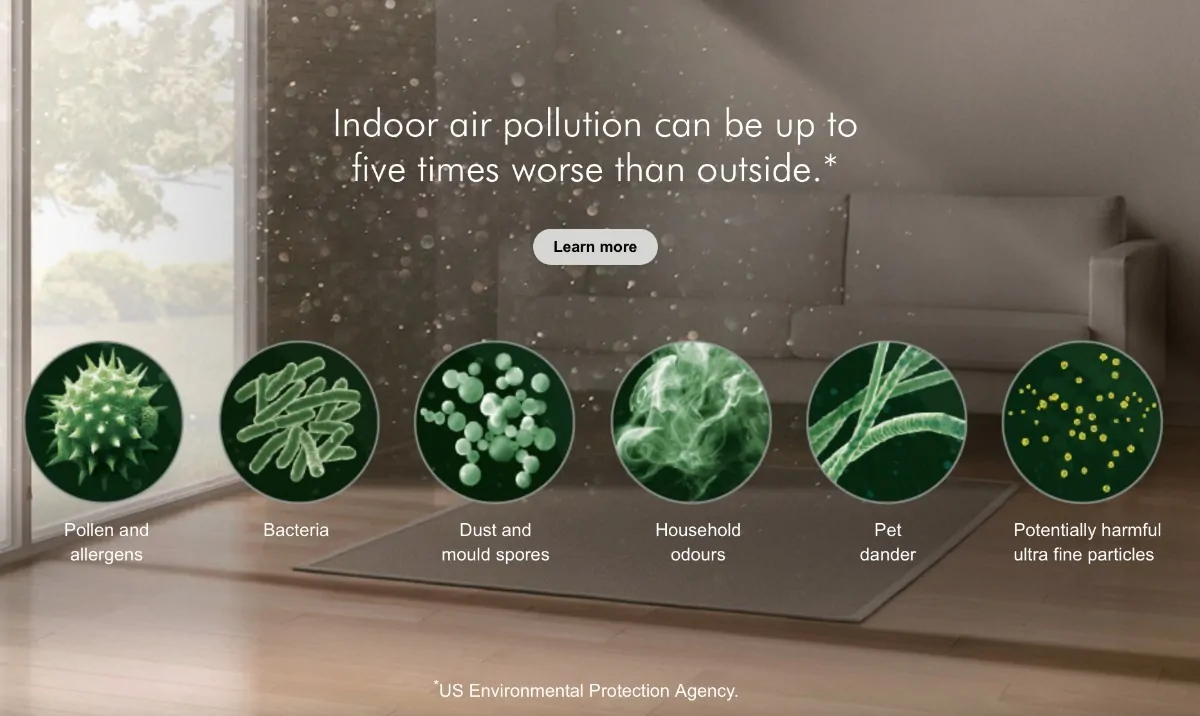 While outside air pollution is a real worry, the US Environmental Protection Agency says that pollution can be up to 5 times worse inside your home.
I'm thankful to have this new Dyson air purifier to keep us breathing cleaner air and give me peace of mind.
Pin it for Later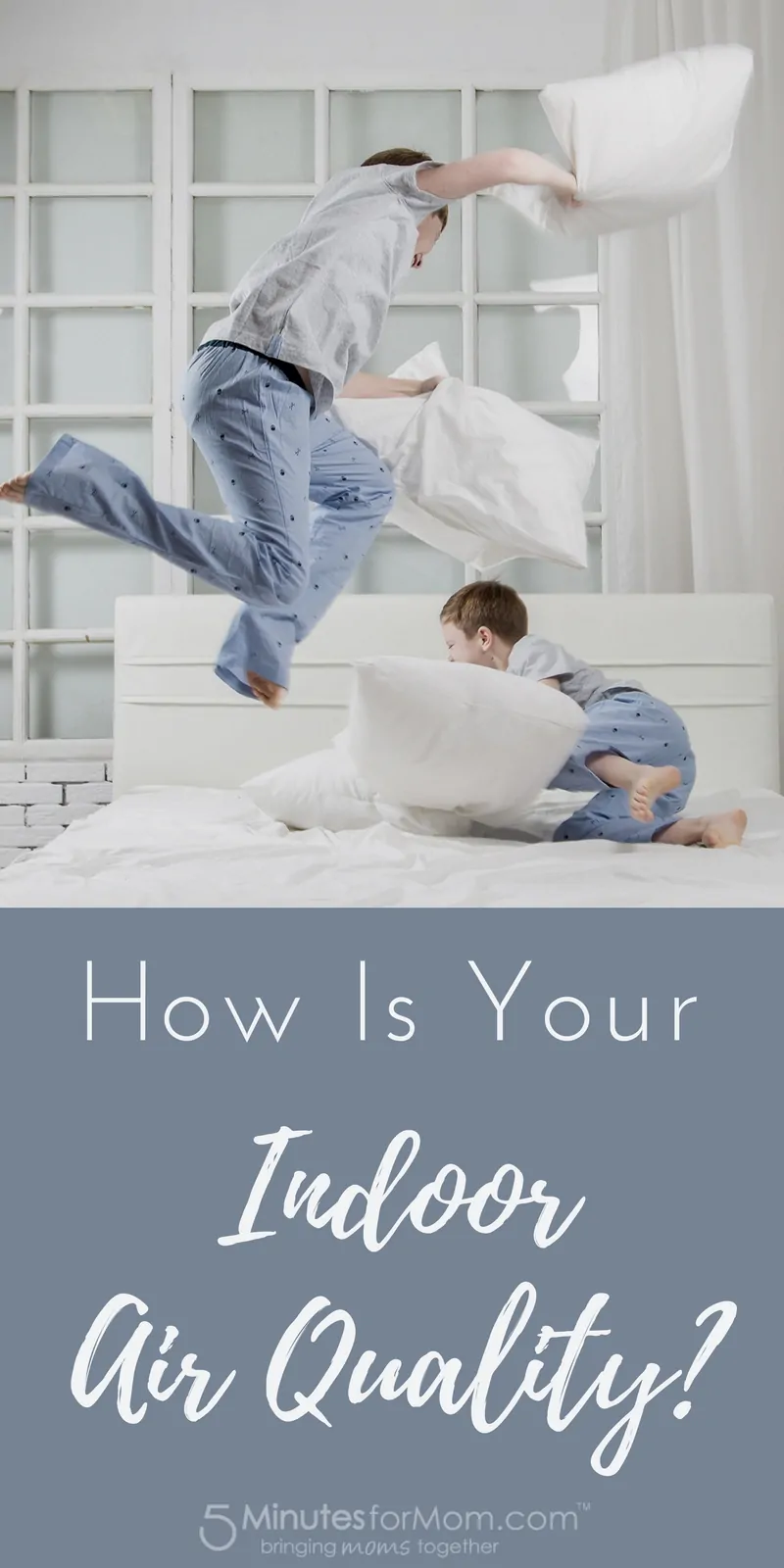 Disclosure: I received a sample product to use and keep for writing this review.
Written by Susan Carraretto, co-founder of 5 Minutes for Mom
Talk with me: @5minutesformom and Facebook.com/5minutesformom
Pin with me at pinterest.com/5minutesformom
Don't Miss This…
How Old Do You Have To Be To Wear Contacts