This post may contain affiliate links. Read my disclosure policy here.
Cyber safety is something we all have to think about. These days, everything is digital and connected to the Internet… from our business documents to our family photos and videos. Everything.
Keeping our families safe online is an ongoing challenge that gets tougher all the time. So we're sharing some advice in this post sponsored by Trend Micro, a global leader in cybersecurity.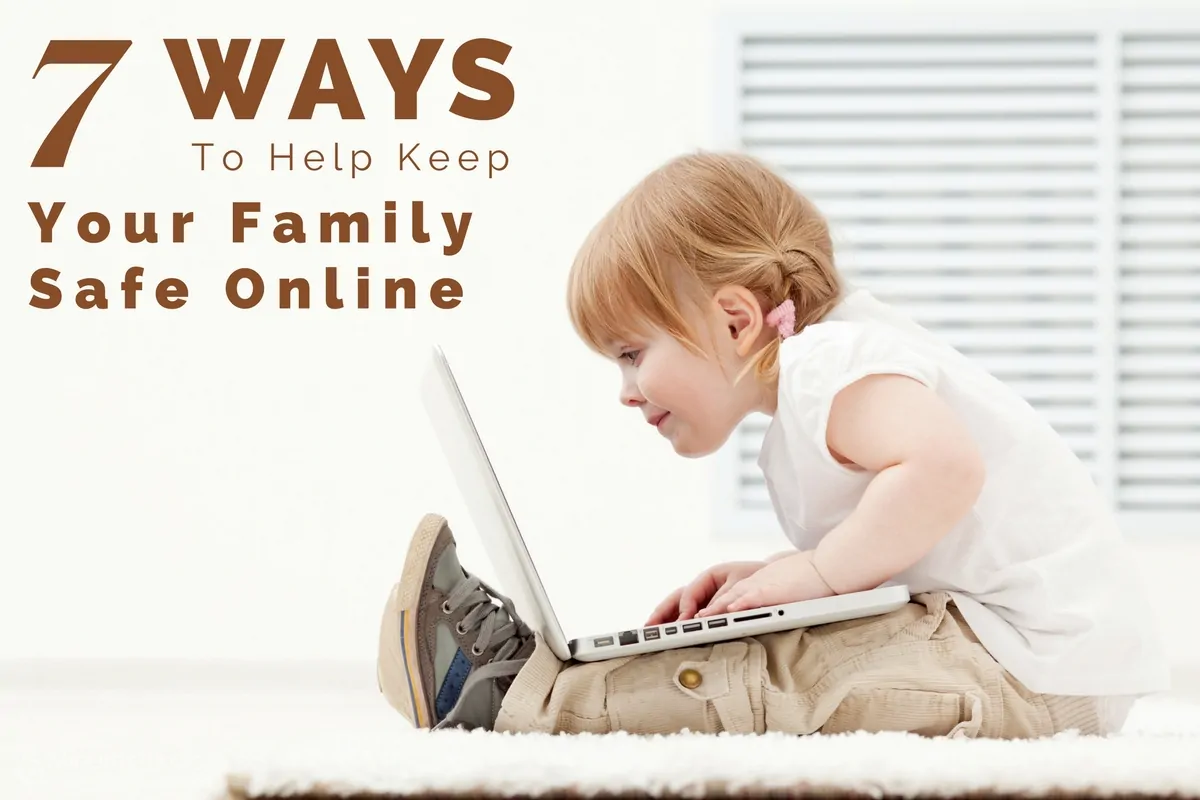 How often do you talk to your kids about cyber safety? Are you careful enough with your own online behaviour? Are you doing everything you can to protect yourself and your family while online?
7 Ways To Help Keep Your Family Safe Online
Talk to your children.

Just like everything in parenting, talking to your children openly and honestly is the first step.

Children are online at incredibly young ages and they have to be taught about online safety. They may instinctively know how to download apps and play the latest games on your smart phone, but they have no idea what the risks are.

These important conversations are not a one-time discussion. You need to start talking to your kids about online safety as soon as they're old enough to touch your smart phone and keep reminding them until the day they leave for college… but maybe by then the roles will have reversed and they'll be warning you.


Don't expect privacy online.

Despite apps, websites and devices all having privacy settings, we should always act as though there is no real privacy online.

I tell my kids, for everything they type — from an SMS text message to a post in a private Facebook group — they should consider what would happen if everyone was able to read it.

Whether it's someone taking a screenshot and sharing their words or someone hacking into their account, everything digital is at risk.

Anything online is never truly private and we have to teach that concept from a young age.


But still set up privacy settings. 

While you should always be aware that anything you say online or anything you store online could be stolen or made public, you still need to take every precaution possible.

Ensure you and your kids set up all the privacy settings on each of your devices, as well as the privacy settings in each app, browser, and website.


Have kids ask permission before downloading apps and games.

Kids are constantly wanting to download new games from the app store. Have them ask you before they download anything new.

Often the games are free, so it's easy to just say "yes" whenever they want to download another. But you should make sure you know what they're downloading and check that it's safe.

My daughters' iPad is set up with a child's account connected to my family account, so whenever they want to download an app, I'm sent an approval notification.

If they're playing games on my iPhone, they need to ask me to download something new because they don't know my app store password.


Use a multiple device security service like Trend Micro.

Trend Micro protects against ransomware and email scams, and secures mobile devices. 

Cybersecurity is not just for desktop computers and laptops anymore. Trend Micro can ensure that all your devices are protected and that you and your family do not become the victim of ransomware.

Your kids are playing on your smart phone, aren't they? Is it protected? What about their tablets?

Gone are the days when we only needed virus software on one family computer. Now many families likely have 5 or more devices connected to the Internet that need protection.

Trend Micro Maximum Security offers protection for up to 5 or 10 devices.

Use strong passwords that are stored securely online.

The only way to use really strong passwords that are different for different websites is to use a secure password management service.

Trend Micro Maximum Security includes support for protecting and managing passwords.

Talk to your kids early about passwords and what makes up a strong password. Teach them to never have passwords include their names, pet's names, birthdays etc., but also that words alone are never safe enough.

One way to teach kids to make up a good password is to base it on a phrase and include special characters, numbers and both upper and lower case letters.


Don't click on links.

This is a tough one… we all click on links all day long. But it's one of the most dangerous things you can do online.

Teach your kids not to click on links in emails or ads without permission from a parent.

Be on the watch for fake news and fake urls. You need to be careful of search results, ads and other links you want to click.

Get in a habit of hovering over a link to see the url and check that it is spelled correctly and matches where you intend to go. A common trick is a slightly misspelled url.

If you want to visit a particular site mentioned in an email or ad, go to your browser and type the url in there.

It can take lots of restraint to not click on a tempting click-bait link title or follow the latest "news" story that seems incredibly shocking.

While you should talk to your kids about these dangers, most people at some point click on a bad link.

In fact, Trend Micro found that 65% of families have had their home computers infected with a virus or piece of malware. Which brings us back to #5… Use a multiple device security service such as Trend Micro.



Find out more at TrendMicro.com | Facebook.com/TrendMicro | @TrendMicro
Pin it for Later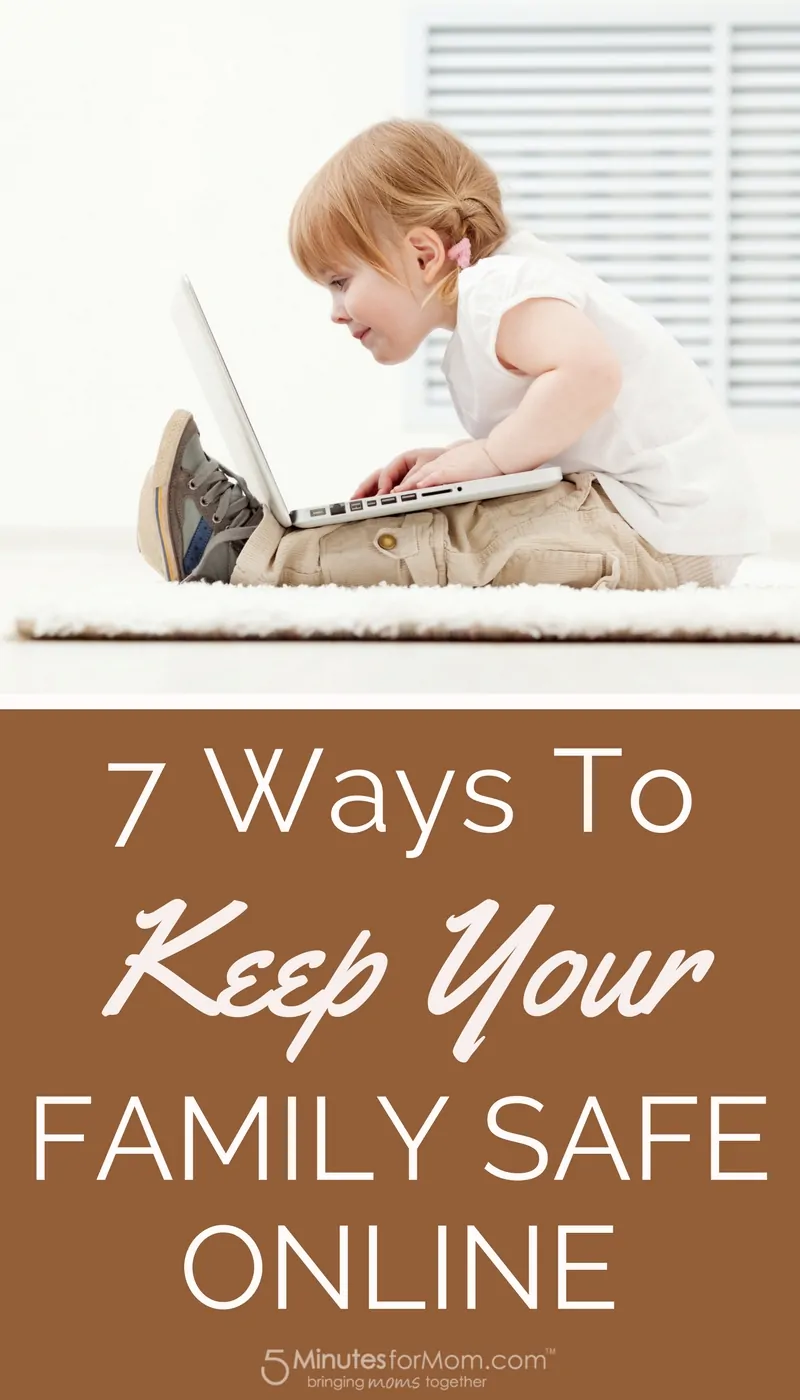 Disclosure: This post is sponsored, so extra thanks for reading and sharing.
Written by Susan Carraretto, co-founder of 5 Minutes for Mom
Talk with me: @5minutesformom and Facebook.com/5minutesformom
Pin with me at pinterest.com/5minutesformom