This post may contain affiliate links. Read my disclosure policy here.
Once the tulips have bloomed and the air finally starts to warm up, we Canadian moms get to officially shed our winter layers. Janice here… and I'm thrilled to celebrate a smooth transition to summer as a #SchickAmbassador.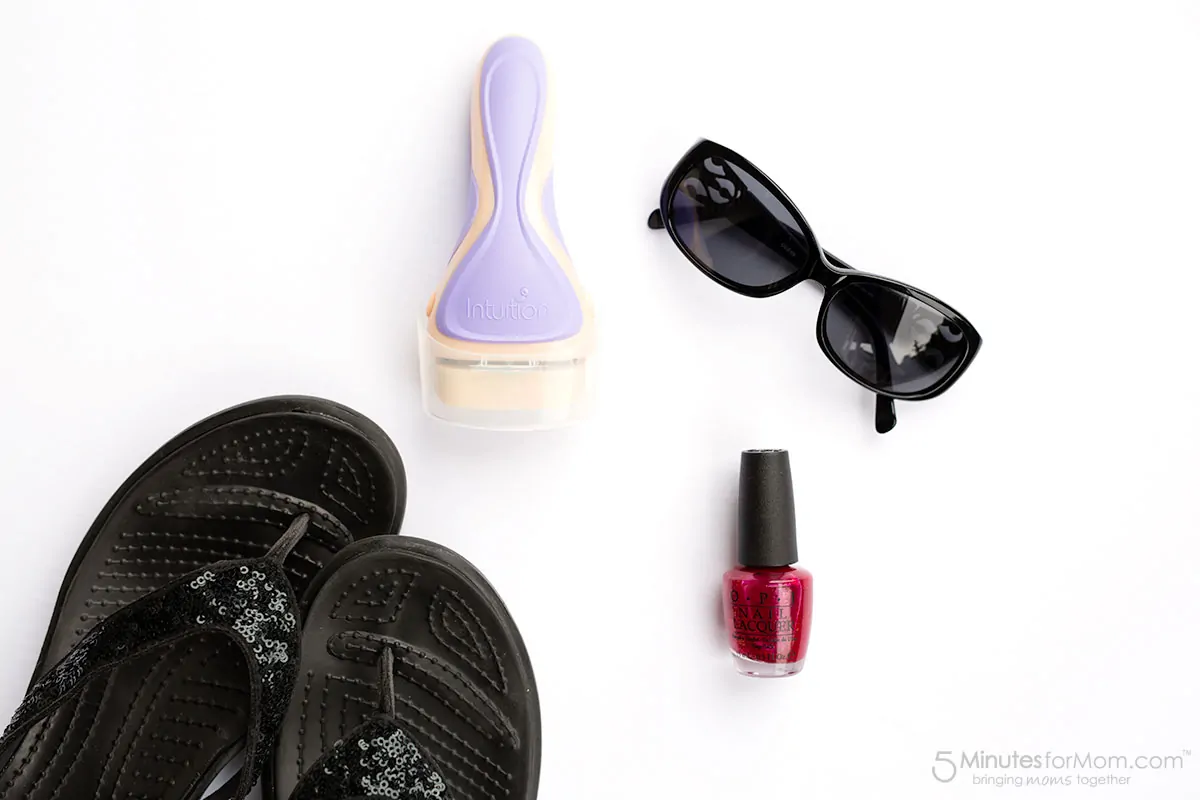 Like a snake slipping out of last season's skin, summer means it is time to let go of the long sleeves and winter scarves and instead slide into summer dresses and our favourite pair of flip flops.
As a work at home mom, I have two everyday fall/winter "looks" — yoga pants and running shoes or jeans and boots. If things get fancy and I actually leave the house with make up on, I might pull on a pair of tights, ankle booties and a jersey shift dress.
But when spring promises that summer is right around the corner, I fully commit to my summer wardrobe of sundresses, flip flops, cowboy hat and a pair of sunglasses.
And I couldn't be happier.

It is so fast and easy to throw on a sundress and flip flops. When it is hot outside, I don't even have to dry my hair after a shower. Yes, life is definitely less complicated during the summer months.
But my warm weather wardrobe does have some implications — it means I have to actually shave my legs and make sure my toenails are pretty and presentable.
The silly thing is, once I actually take that extra time to shave my legs and polish my toes, I feel so good. I love the smooth feel of freshly shaved legs and my prettied up toes make me feel like breaking out of the house and soaking up the sunshine.
Once I am back in the routine of summer grooming, keeping my legs smooth and my toenails freshly painted, I wonder why I neglect myself for so long in the winter. And then I remember — oh ya — every second counts in my world.
It seems I need the extra incentive of exposing my legs to the world to give myself a break to shave them.
But I have good news if you are also a time-crunched, self-sacrificing mom who needs an extra push to take five minutes for herself — Schick® Intuition® is saving you some time and helping you get those soft and smooth legs extra fast.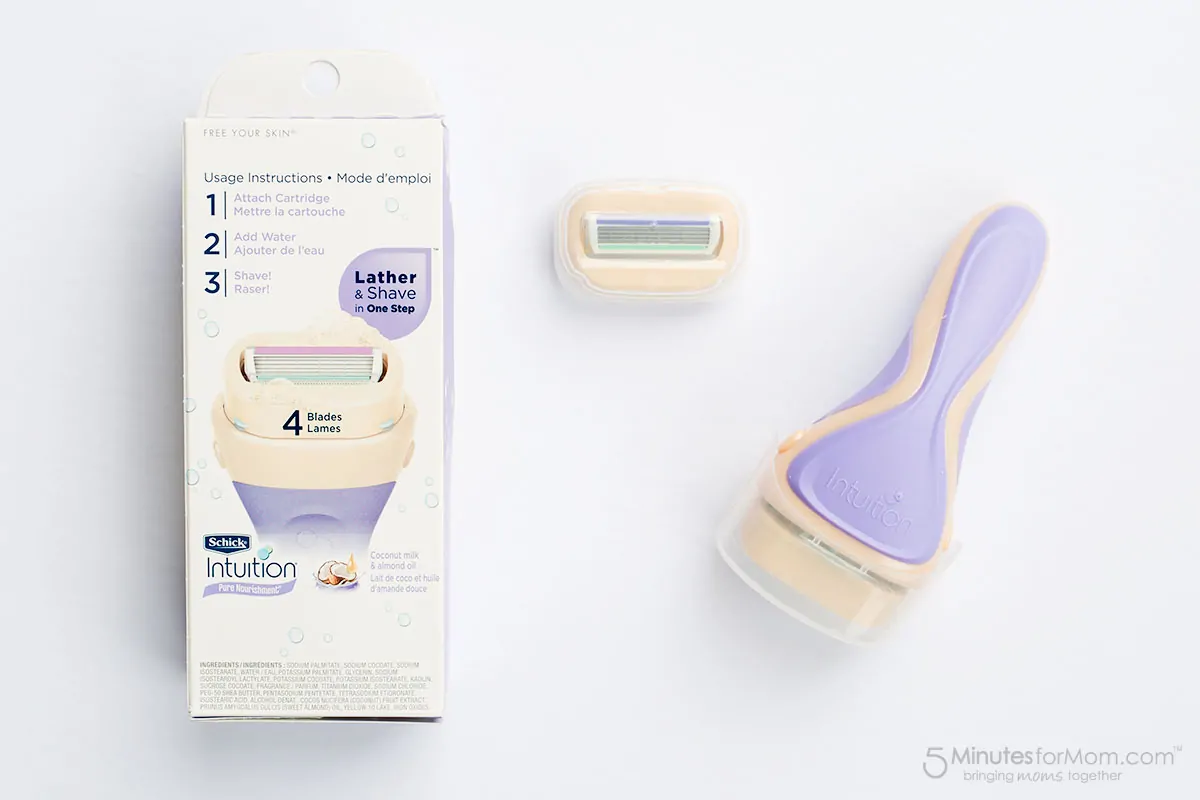 So, no excuses. This is the little encouragement you need.
While you are whipping through your shower or having a super fast bath as your kids holler for you from the other side of the house, you can grab your Schick Intuition and quickly shave your legs.
There is no need to reach for the shave gel or spending time lathering up. Schick Intuition is loaded up with a luxurious skin moisturizer. You lather and shave in one step.
The Schick® Intuition® razor is the #1 women's system brand in Canada† and the first and only razor with all-in-one shave technology that lathers, shaves and moisturizes in one easy step so there's no need for shave gel – thus simplifying your skincare routine, one stroke at a time.
Now, this doesn't mean I don't think you should take an extra ten minutes to soak in that hot bath or stand under the shower letting the water wash away your stress. I am all for it.
You need to take time for you. You need to breathe in the moment and enjoy these crazy but fabulous days.
You just don't need to use those extra minutes of relaxation getting ready to shave your legs. Schick Intuition will have your legs shaved in no time — some simplicity in your chaotic life.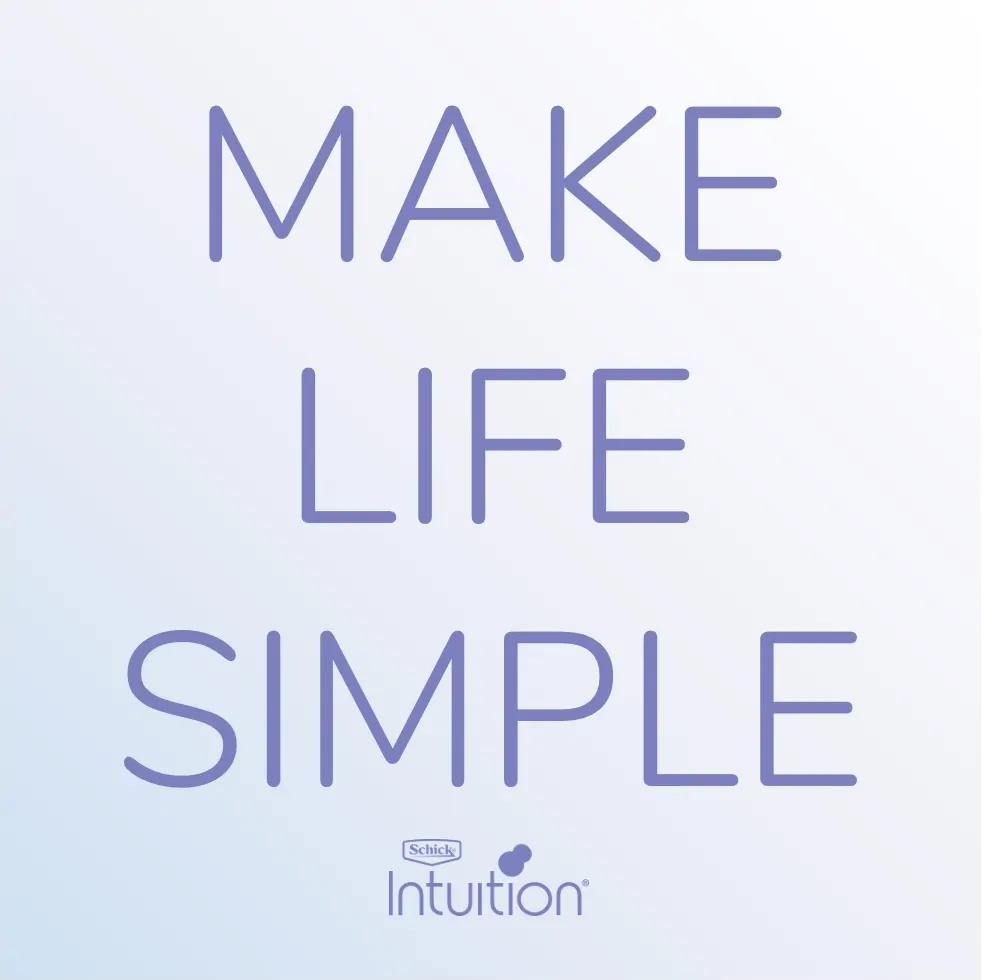 Schick calls this the "Intuition Effect" — little moments of simplicity that have the potential to impact your day in a BIG way — and hopes their Schick® Intuition® razor might just be the first step in getting the process started in your day.
So go for it — grab that Schick Intuition and run it over your legs.
You deserve to have soft, smooth legs and sparkling toe nails. You should be inspired to kick off the running shoes and run barefoot in the sun.
Summer is finally here and it is so very, very good.
Review Opportunity and Giveaway
UPDATE: We've had so many entries, we've now closed the entry form for this opportunity. Thank you to everyone who entered. We will be reaching out to you soon.
Thank you to the 50 Canadian women who signed up with us to receive a free Schick Intuition Razor to try and then leave us an honest review in a comment on this blog post. That comment will act as an entry in a giveaway for a $100 prepaid gift card. (Reviewers cannot be from Quebec.)
For those reviewers, once you've had a chance to try the razor, please leave a comment with your honest thoughts.
Find full contest rules at Schick Intuition Effect Contest Rules.
(Please note that if you already entered a similar Schick Intuition contest on another blog, you can't enter here. Only one entry on one blog is allowed.)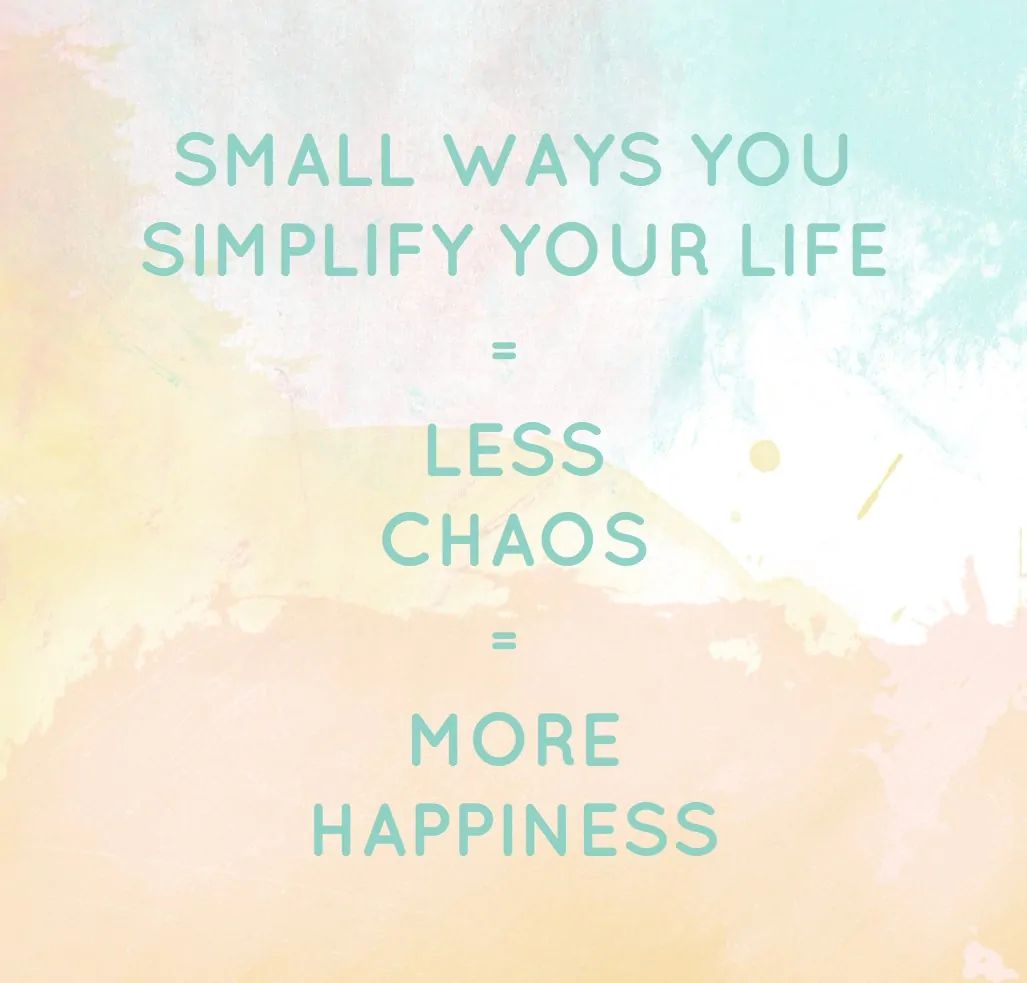 Disclaimer: We received compensation from Schick® Intuition® to share our honest opinions and thoughts in this blog post. This program is only open to age of majority residents of Canada, (excluding Quebec). All winners will receive a Schick® Intuition® razor as featured in this post. See full Rules at Schick Intuition Effect Contest Rules.
Written by Janice Croze, co-founder of 5 Minutes for Mom
Talk with me: @5minutesformom and Facebook.com/5minutesformom
Pin with me at pinterest.com/5minutesformom