This post may contain affiliate links. Read my disclosure policy here.
I love when apps help solve parenting problems. I suspect many parents are like me and find it challenging to manage their children's allowances and screen time. I want my children to develop healthy financial habits and I don't want to be nagging them all day to get off their tablets, but I find myself not bothering with allowances and currently their screen time is out of control.
So I was thrilled to discover the Kidibank™ app and I agreed to test it out and spread the word to other parents. This post is sponsored, so extra thanks for reading and sharing.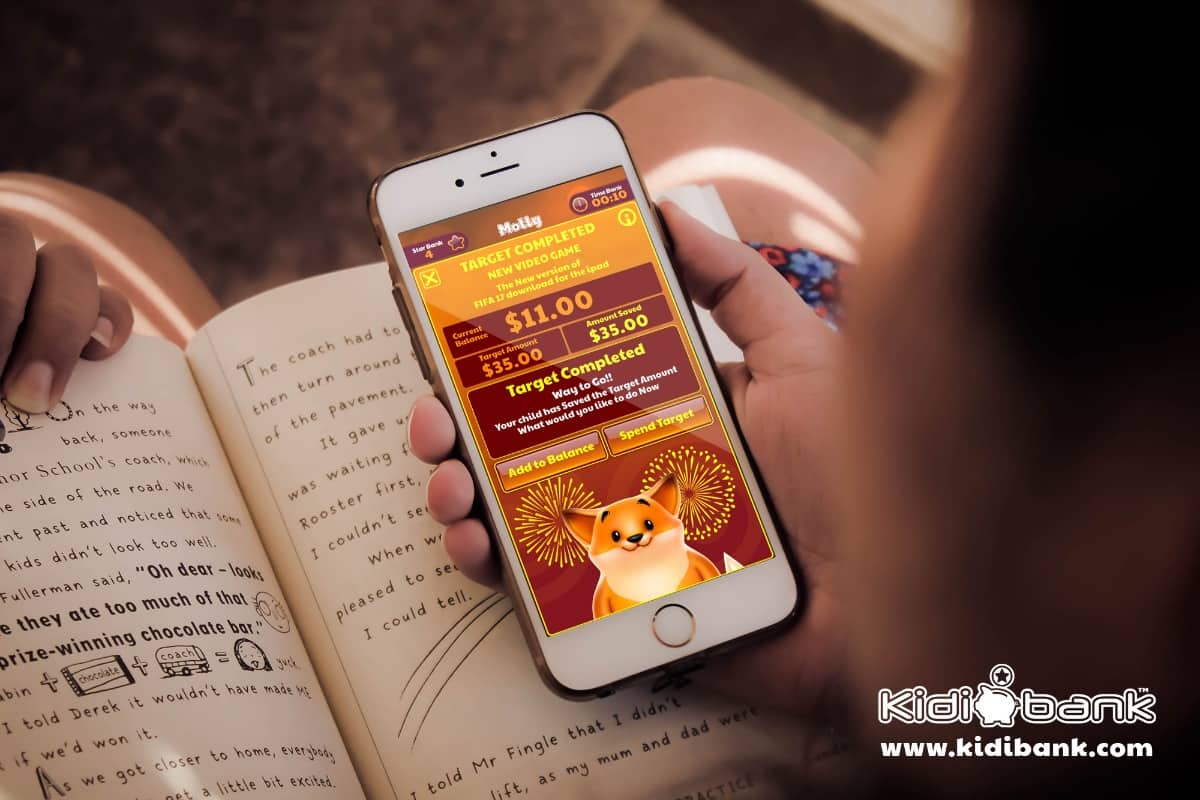 With summer coming, I'm not looking forward to trying to enforce screen time limits with my kids. Since I work at home, I often let them spend far too long on their devices because I don't have time and energy to negotiate and listen to their complaints.
Well, this summer I'm going to get the Kidibank™ app to help me manage my kids' screen time. I love that the app doesn't just have a set screen time limit, but it allows you to add and deduct time.
Similarly, you can use the Kidibank™ app to manage your kids' allowances and help them learn healthy financial habits. You can add amounts to their allowances and schedule "Big Days".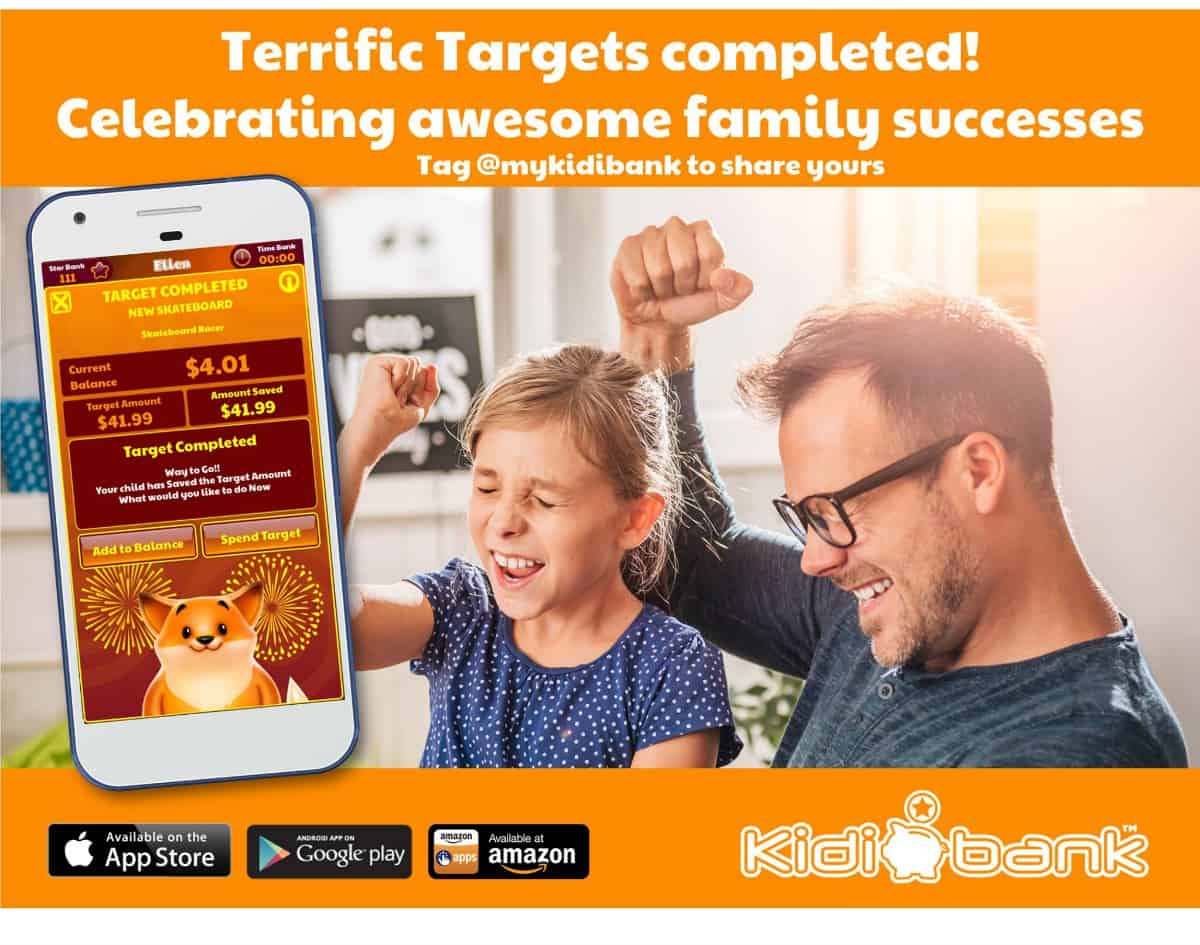 When your children can take positive actions and reach goals to earn more screen time or allowance, it can boost their self-competence and self-esteem. This app makes it fun and easy to teach children to set attainable goals and then work towards reaching those goals.
And if you let the app be the one informing your child of their screen time limits, you won't have to spend all your time nagging. You can enjoy more screen-free time together and your children will have more time to play creatively without technology.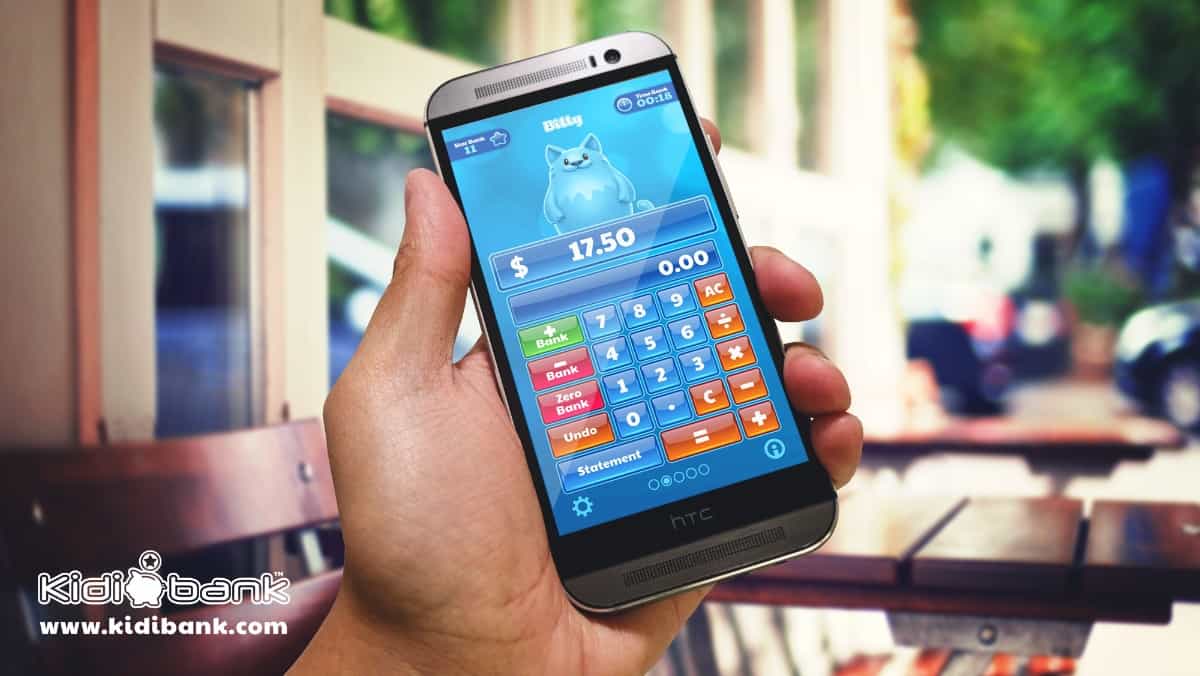 I love that there are no ads and no in-app purchases. It's available in all stores with a FREE month trial that works as a family subscription across all platforms. The yearly family subscription is $12.99 and there are no additional charges for upcoming content & features.
See How It Works
You can watch the app in action in the demo videos can be found on the Kidibank YouTube channel.
Features
Family synced & cross-platforms – Up to 4 adults & 6 children, with adult & children's interfaces. Synced, cross-platforms, fully customizable to suit your family's financial situation & values
Instant Balances – Allowance/pocket money tracking on the GO & instantly switch between children's accounts, with a swipe
Learning to Save – Healthy financial acumen & objectives setting with Target saving with either financial or Stars currencies
Positive Goal Management – Goals charts to promote kids sense of competence & self-worth. Children will learn new responsibilities whilst participating in family life, by acquiring healthy behaviors through imitation, repetition & achievement. Goals are also available audibly for non-reading ages
Screen Time Scheduling – Screen timer setting individual limits to allow screen-free time for true childhood moment & personal growth
Organizing Big Days – Receive financial credit from family & friends for your Child's Big Days, Celebrations, Projects & School trips
Kidibank™ works as a yearly cross-platforms family subscription of $12.99/year with a free month trial from the Apple, Google Play and Amazon Stores. Download it now.
Giveaway
Would you like to win a $50 Cash Allowance for your child and a free one year subscription to Kidibank™? The $50 cash prize will be given as a credit to the parent/subscriber's "Big Day" feature through their Paypal account to credit allowances or save towards an event. The free year will be given as a reimbursement through PayPal after the winner signs up for an account.
If you'd like to win, please leave a comment letting us know how you think Kidibank™ will help your family. Then complete your entry using the form below.
Open to the US and Canada.
Find out more at kidibank.com | Instagram | Twitter | Facebook
Pin it for Later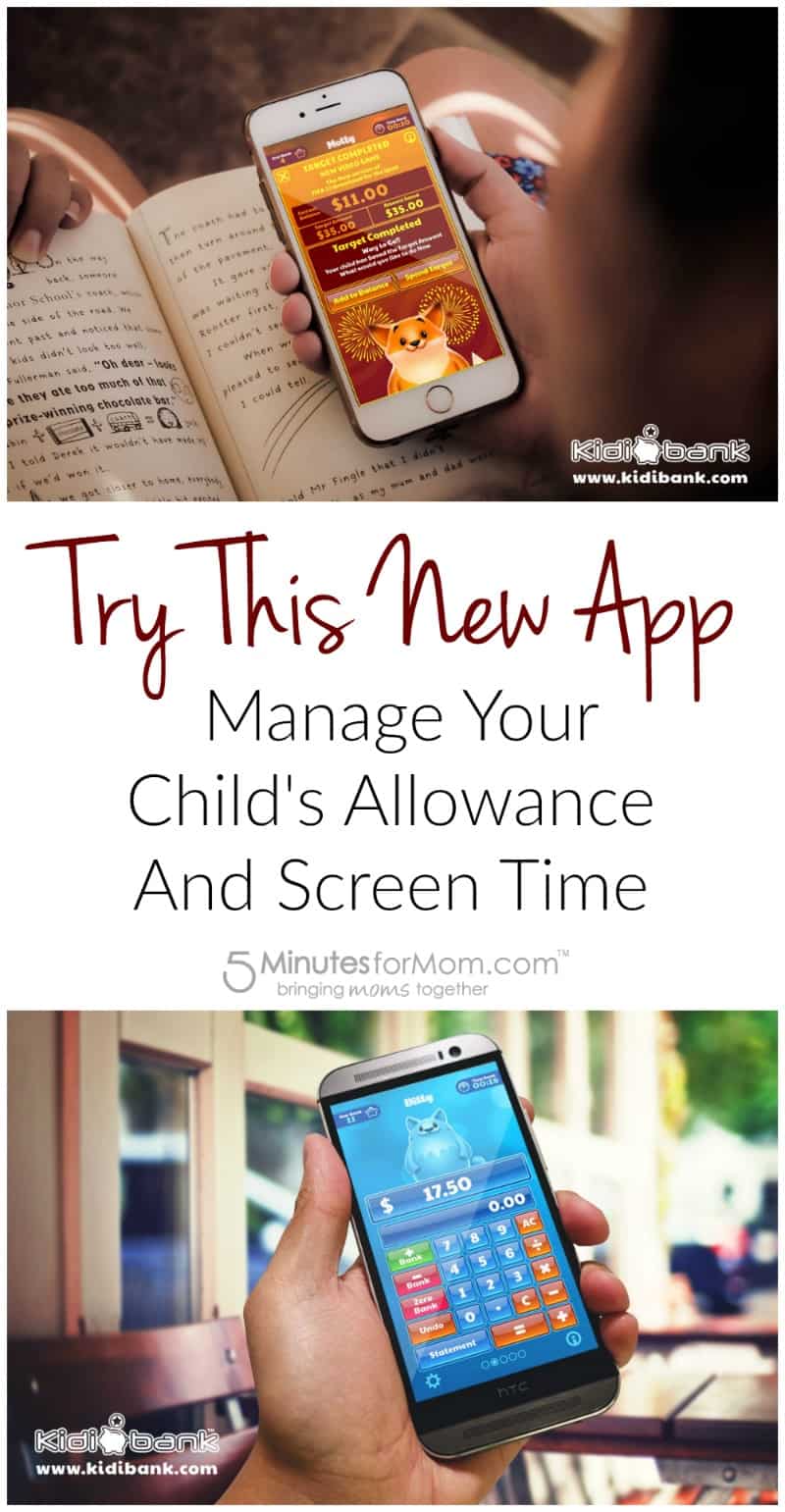 Disclosure: This post is sponsored, so extra thanks for reading and sharing.
Written by Susan Carraretto, co-founder of 5 Minutes for Mom
Talk with me: @5minutesformom and Facebook.com/5minutesformom
Pin with me at pinterest.com/5minutesformom