This post may contain affiliate links. Read my disclosure policy here.
Gardening is such a wonderful step towards a healthy lifestyle. The fresh produce, de-stressing time in the garden, and all the extra sun you get really improves your mood and life.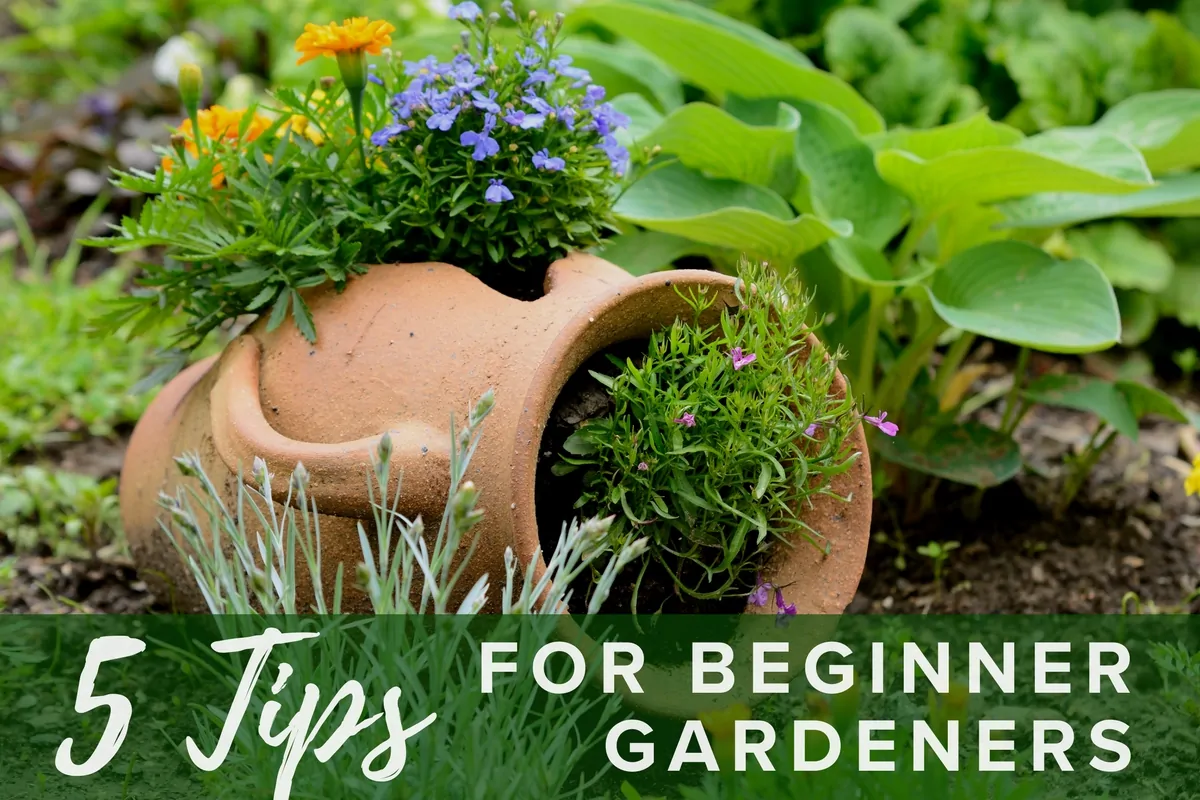 Having a garden is such a wonderful blessing for families. Janice and I loved helping our parents garden when we were children. Our father focused most of his gardening on the vegetable garden while our mother has loved tending to flower gardens for her entire life.
We often sharing gardening tips here at 5 Minutes for Mom and a friend of ours recently gave us some helpful tips for beginner gardeners. If you're thinking of starting your first garden, rest assured that it's not difficult to do, but there are a few things you should know first to make it easier on you.

5 Tips for Beginner Gardeners
Start small. There's nothing like starting a huge gardening project with more plants than you and your schedule can handle to get yourself overwhelmed and feel like giving up.

So start with just a few plants (up to 6) and go from there. Once you get the hang of things, add on more plants from there.

Choose some no fail plants. Start with some herbs (rosemary, oregano, and basil are some of my favorites) cucumbers, tomatoes, and peppers of any kind.

As long as you treat them right they will treat you right. Each plant has a slightly different watering schedule and depth to plant your seedlings so check the package (or seed packet) to make sure you're doing it correctly.

Watering. I LOVE the jug method for easy watering. Poke several holes in the sides of an empty milk period dig a hole big enough for The Jug to fit and cover it with soil just so the opening in the top is showing.

Plant your seedlings on the sides close to it when it is time to your plants, just put your house directly in the hole and fill it up. Easy peasy four plants watered at once.

If you add any cute gardening labels, you can write on the watering schedule for each specific plant to make your life much easier.

Sunlight. You will need to find the sunniest location you can to start your garden. Under a big tree where there's going to be a lot of shade during the day it's probably not the best plan.

Sun will help your plant power their food making process called photosynthesis, which is when they combine the carbon dioxide from the air and water from the soil to help them grow. So if you want bigger plants and more produce, choose a sunny location.

Spacing. I know you may want to fit them as close together as you can because more plants equals more food, right? Unfortunately, this is really not a good plan because their root system needs plenty of room to grow. And more roots DOES equal more produce.
Just follow this handful of tips and your garden will grow wonderfully.
Pin it for Later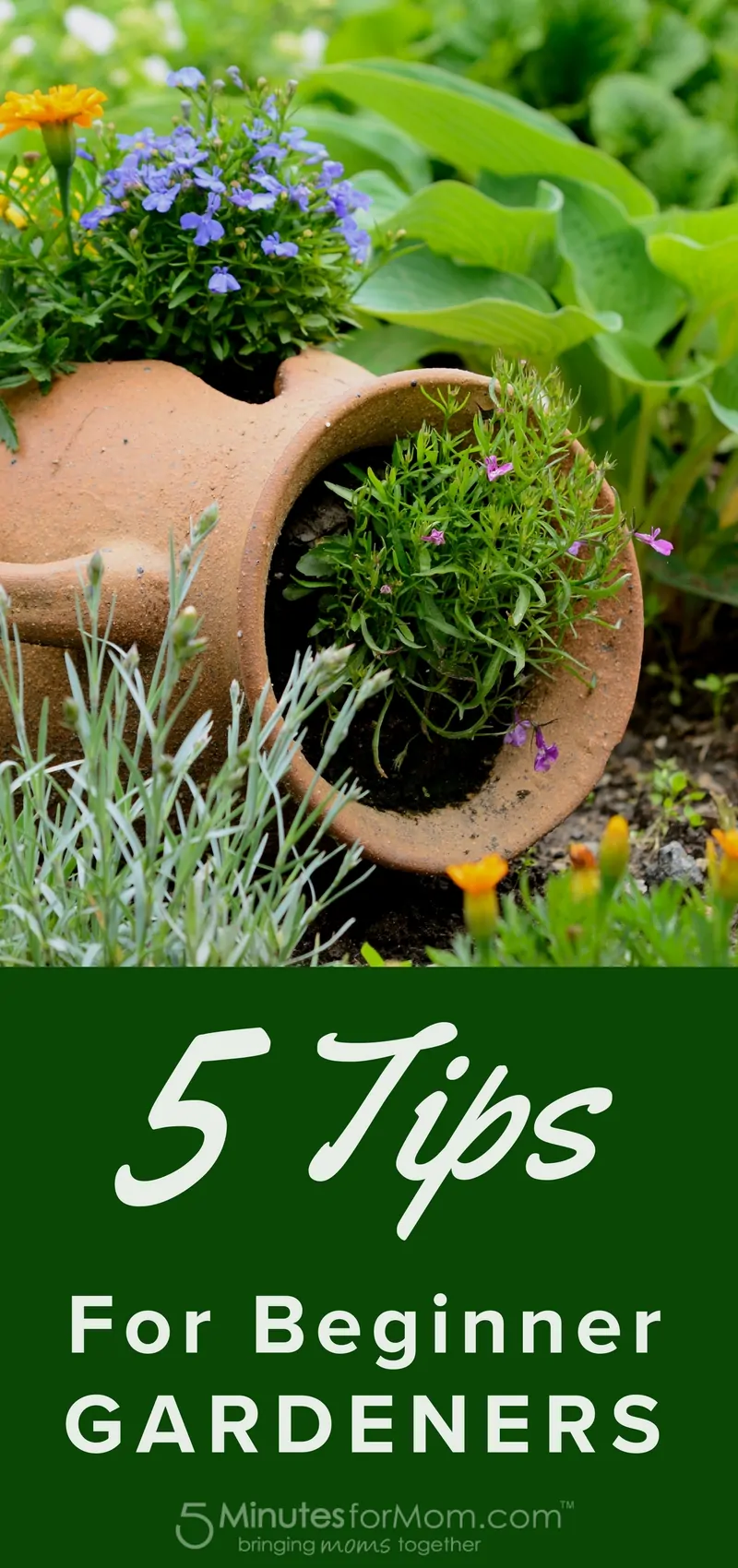 Written by Susan Carraretto, co-founder of 5 Minutes for Mom
Talk with me: @5minutesformom and Facebook.com/5minutesformom
Pin with me at pinterest.com/5minutesformom