This post may contain affiliate links. Read my disclosure policy here.
Spring is blooming and we have the perfect encouragement to get you and your kids outside and enjoying the sunshine — FREE wildflower seeds to build your own pollinator-friendly garden. This post is in partnership with Bees Matter, an initiative to spread news about honey bee health in Canada.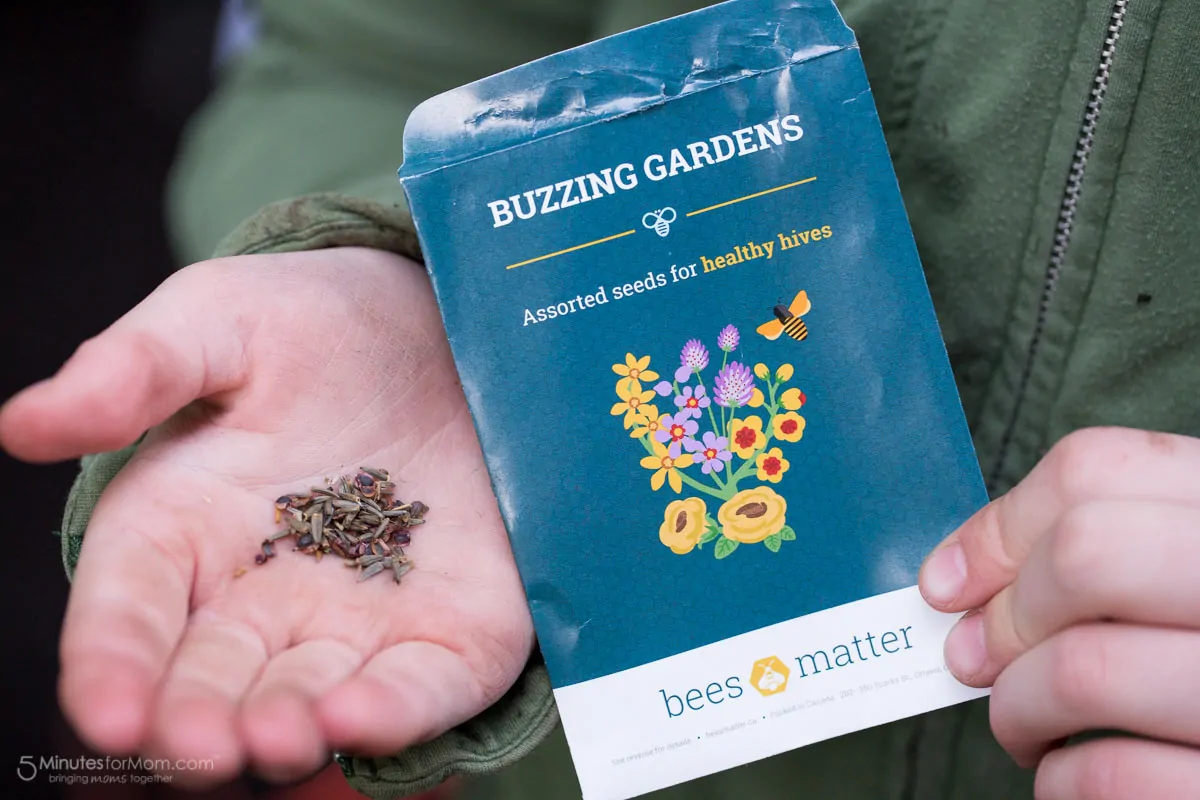 Did you hear the "buzz" about how you can help protect and grow Canada's honey bee population?
Last week, we introduced our 5 Minutes for Mom readers to Bees Matter — an initiative to spread news about honey bee health in Canada — in a post called Bees Matter to Everyone — How You and Your Kids Can Help Bees Thrive.
Honey bees provide essential pollination for our planet's ecosystem. From our flowers to our farms, bees make it possible for us all to survive.

While Statistics Canada reports that the number of beekeepers and honey bee hives in our country is on the rise, Canadians need to be proactive, continuing to address the various factors that affect the health of our honey bees.
One of the most important things we average Canadians can do is to help FEED the bees!
Yes, it is actually really easy to provide nutrition to your local bee population and other pollinators by planting pollinator-friendly gardens.
In fact, Bees Matter wants to make it so simple to build your own "Buzzing Garden" that they are giving away FREE SEED KITS for Canadians.
Every Buzzing Gardens seed kit contains seed from five non-invasive varieties of flowering plants that are native to Canada and recommended by Pollinator Partnership Canada.
All you need to do is hop on over to Bees Matter and order your free seed kit to be delivered in the mail.
National Planting Week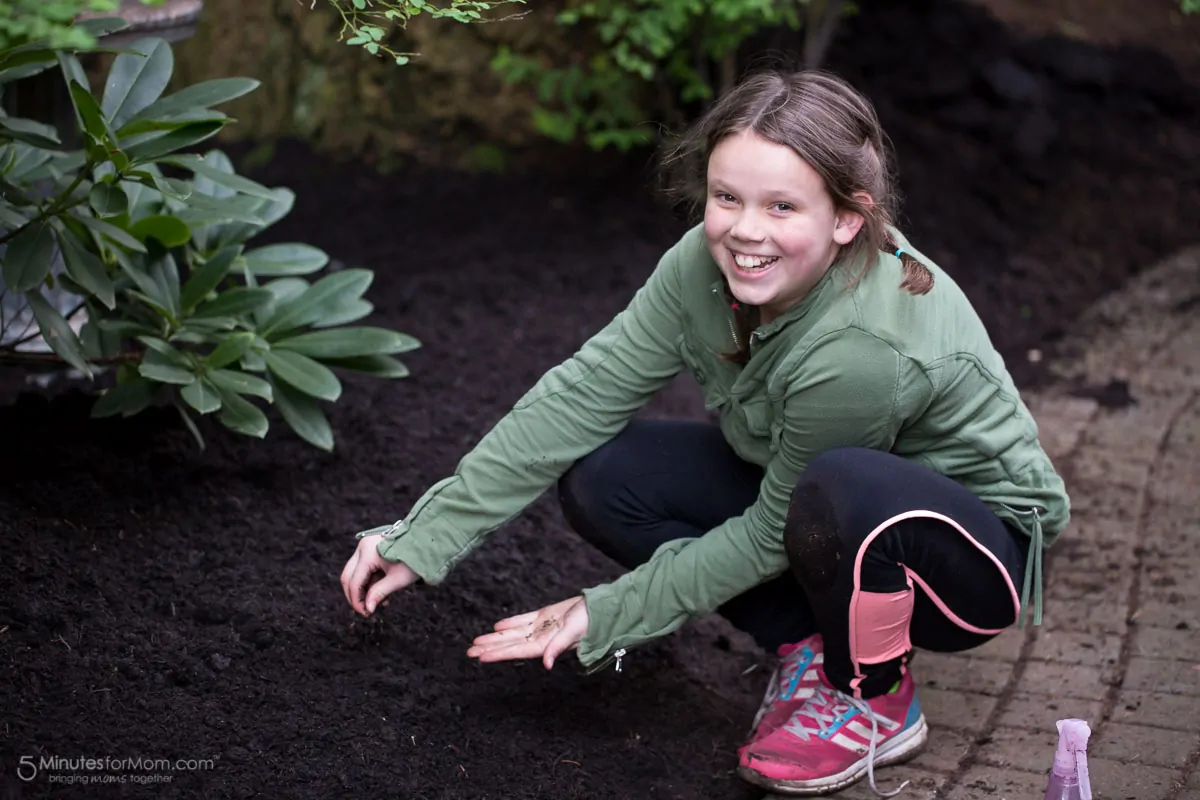 Honey Bees need more local sources of nectar and pollen to help them thrive.
So, in order to get Canadians planting pollinator-friendly gardens across the country, Bees Matter has designated June 5th to 12th as National Planting Week across the country.
By planting a pollinator-friendly garden during National Planting Week, you can do your part to help pollinators, such as honey bees, thrive.
Join us the week of June 5th and plant your own pollinator-friendly garden with a free Buzzing Gardens seed kit.
Kids in the Garden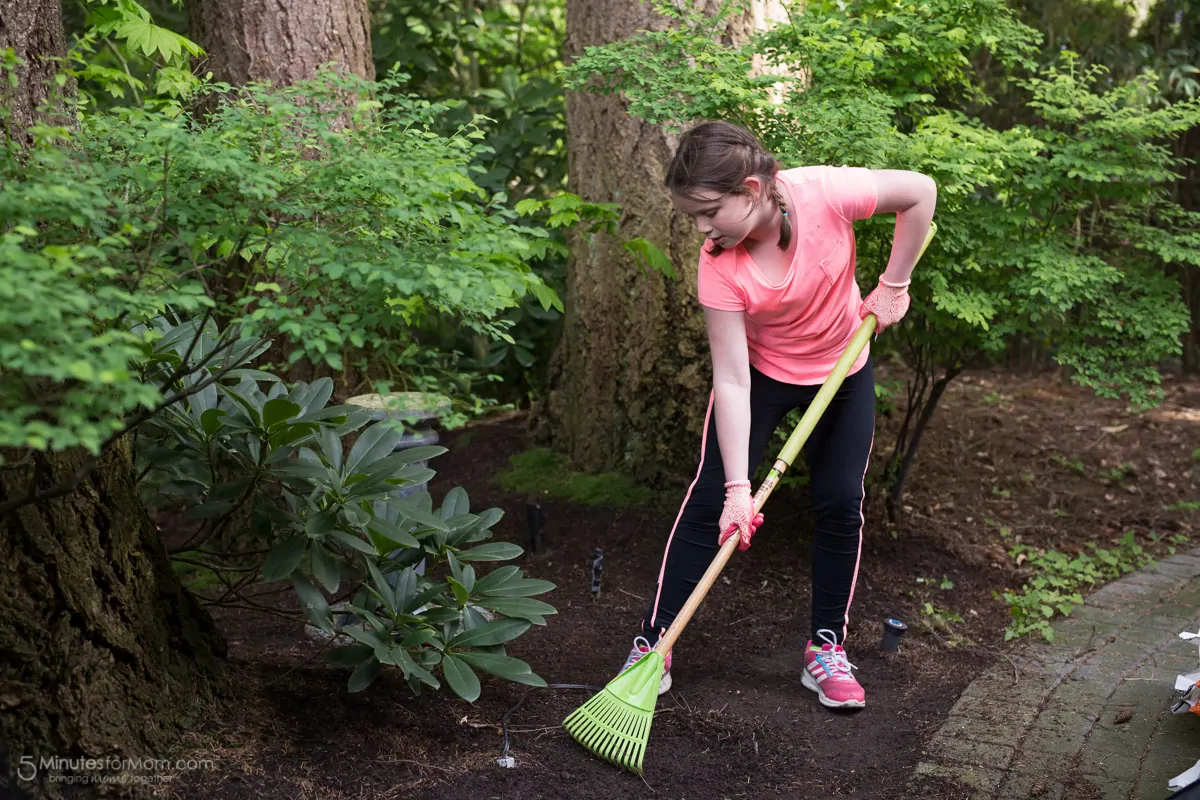 Building a Buzzing Garden is a fantastic way to get your kids enthused about gardening.
Children of all ages love to make a difference — they crave opportunities to help. They need to know that they can make an impact in the world.
My daughter, like most kids, loves to get dirty and have fun. Every spring she wants to garden and plant fruits, vegetables and flowers.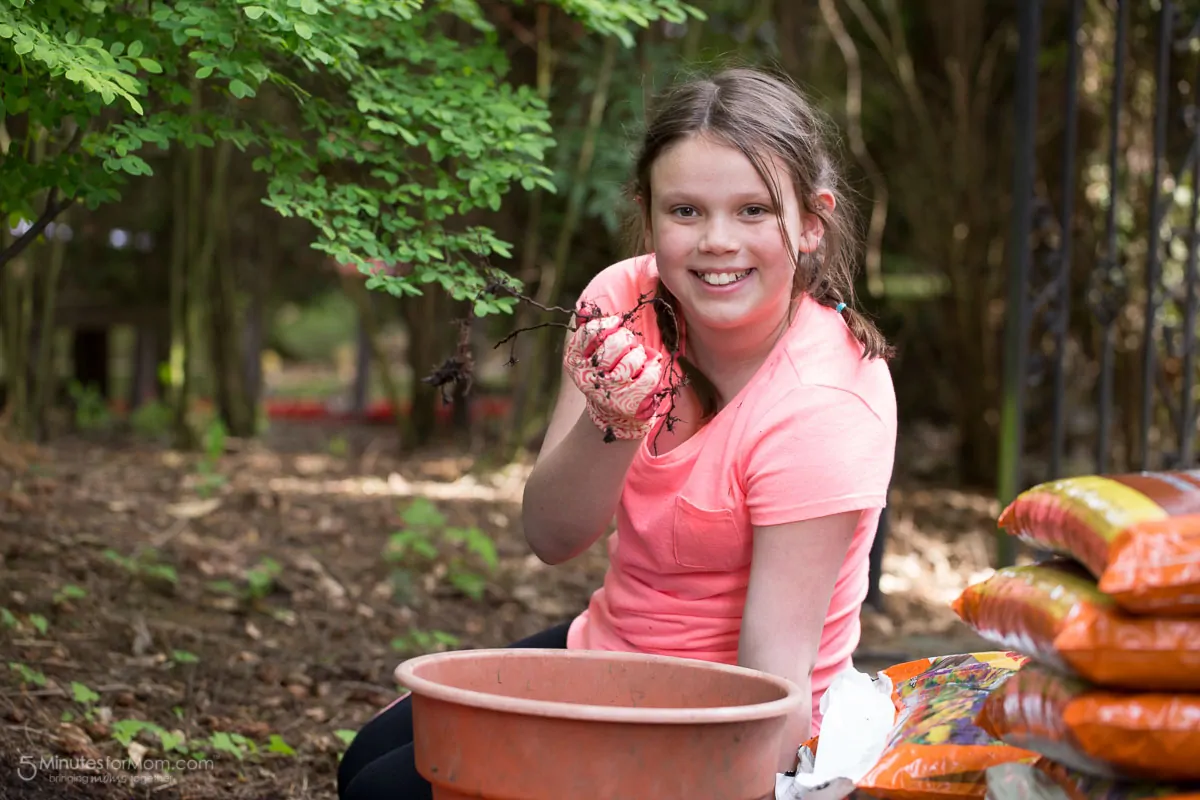 So this year, when I told her we were going to plant flowers to help feed the bees, she was thrilled!
Alongside my mom, who is an avid gardener, Olivia worked hard, raking up needles, pulling weeds, pouring soil, and finally, planting our Buzzing Garden seeds.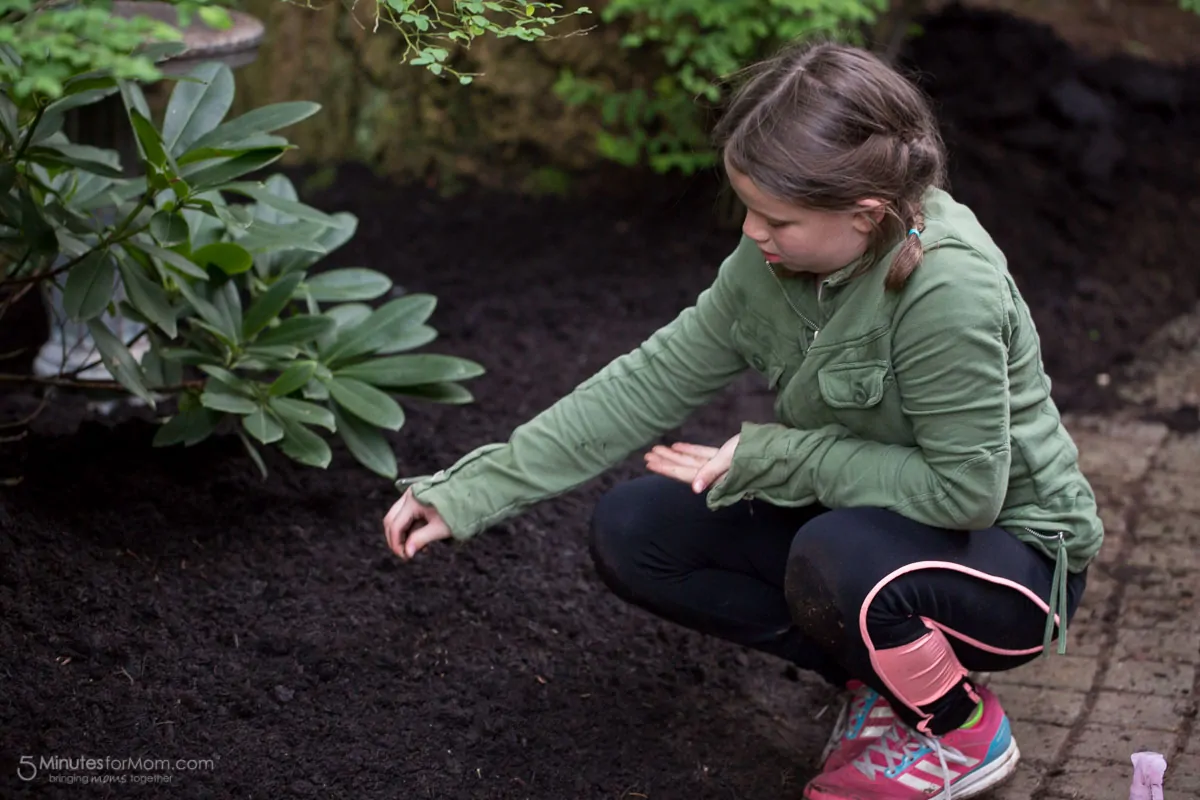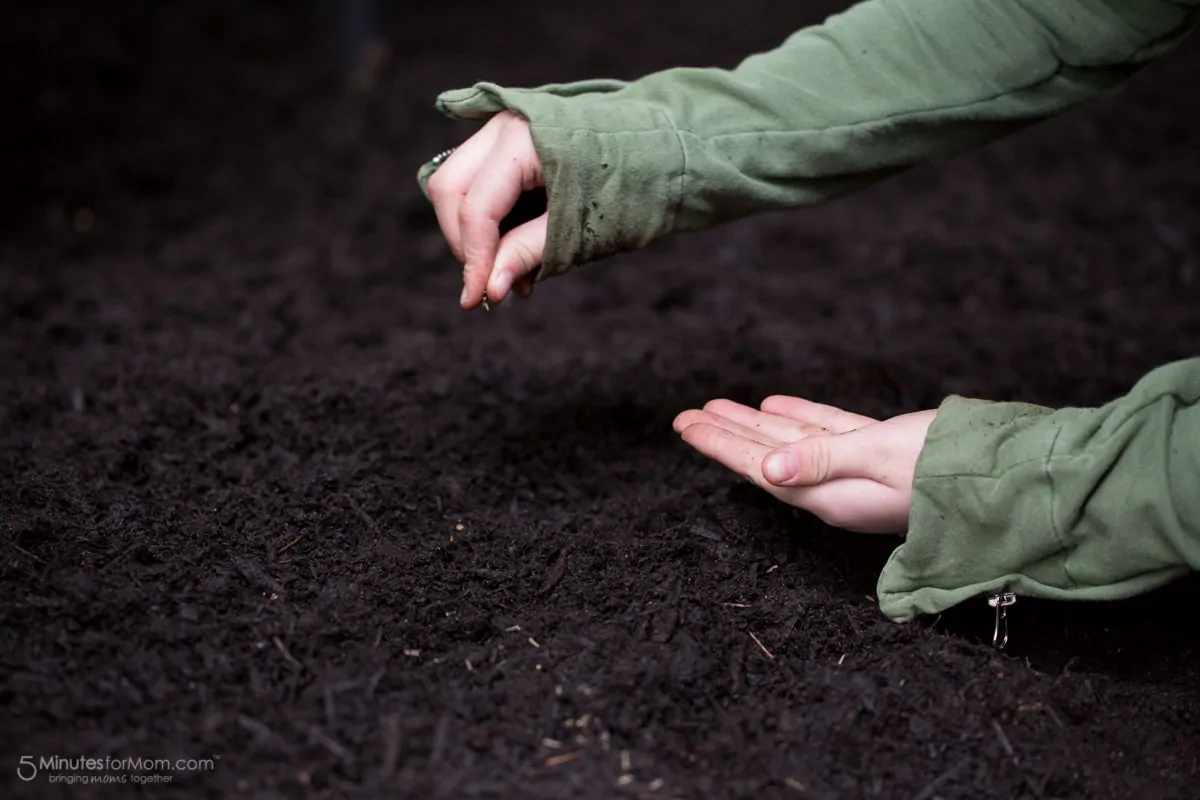 Now our garden looks fabulous and we can't wait till our seeds start to grow.
We hope you are having a beautiful spring and don't forget to order your free flower seed packets from BeesMatter.ca in time for National Planting Week, June 5-12th and join in the conversation at #Plantforbees!
Disclaimer: This blog post is sponsored by Bees Matter and compensation was received. Any views and opinions expressed in this blog are my own.
Written by Janice Croze, co-founder of 5 Minutes for Mom
Talk with me: @5minutesformom and Facebook.com/5minutesformom
Pin with me at pinterest.com/5minutesformom
Pin it for Later