This post may contain affiliate links. Read my disclosure policy here.
Happy Mother's Day to you.
However you are spending your day, we want to celebrate YOU.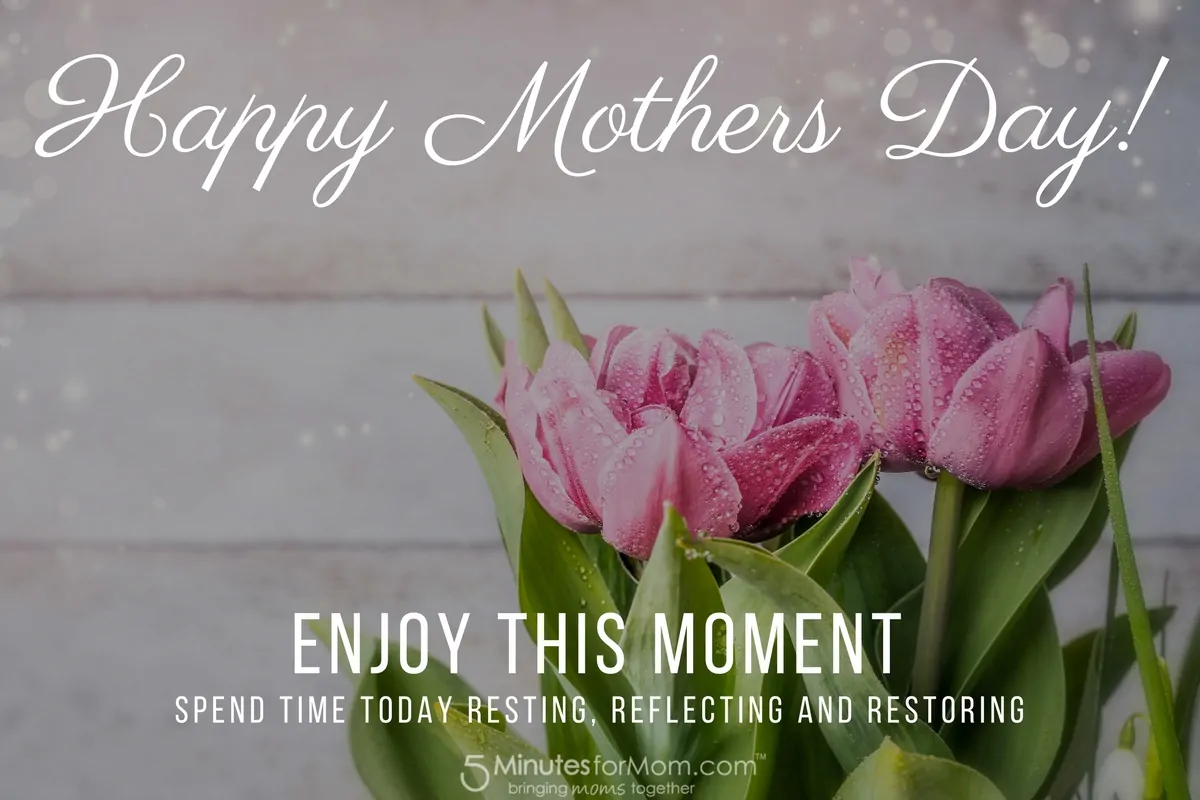 Motherhood is the most phenomenal journey and we are so thankful to have been blessed with babies of our own. Our children are growing so fast and while in many ways we wish they were still small, we are thankful to be watching them grow up.
Mother's Day can be heartbreaking for so many people. And if your day today is full of pain, we want to give you a virtual hug.
Some of us are spending the day with our children, while others are not.
My two precious girls, Julia and Sophia, who are 12 and 9, are away from me for the first time on Mother's Day. They are in Italy with their Dad visiting family.
I miss them excruciatingly, but I am so incredibly happy that they are having this fantastic experience.
If you are feeling lonely today, please reach out to someone. If you are feeling overwhelmed today, please take time for yourself.
We truly hope you are feeling blessed today.
Do you love inspirational quotes? We do… so we wanted to share 10 of our favorite quotes about motherhood with you…

"Of all the rights of women, the greatest is to be a mother."
Lin Yutang, Chinese writer

"Mothers hold their children's hands for a short while, but their hearts forever."
Unknown

"Children are the anchors of a mother's life."
Sophocles

"A mother is a person who seeing there are only four pieces of pie for five people, promptly announces she never did care for pie."
Tenneva Jordan

"Nobody knows of the work it makes
To keep the home together.
Nobody knows of the steps it takes,
Nobody knows-but Mother."
Anonymous

"There is no velvet so soft as a mother's lap, no rose as lovely as her smile, no path so flowery as that imprinted with her footsteps."
Archibald Thompson

"Mothers and their children are in a category all their own. There's no bond so strong in the entire world. No love so instantaneous and forgiving."
Gail Tsukiyama, Dreaming Water

"A mom's hug lasts long after she lets go."
Unknown

"The heart of a mother is a deep abyss at the bottom of which you will always find forgiveness."
Honore De Balzac

"A mother understands what a child does not say."
Unknown
We sincerely wish you a Happy Mother's Day. Thank you for all that you do to raise wonderful children who will go on to bless others and create good in the world.
Pin it for Later