This post may contain affiliate links. Read my disclosure policy here.
Hosting a playdate or party for your kids? Great! Once the date is set and the guests are coming, then comes the hard question… What kid-approved snacks are you planning to serve those super cute and super hungry kids coming to this event?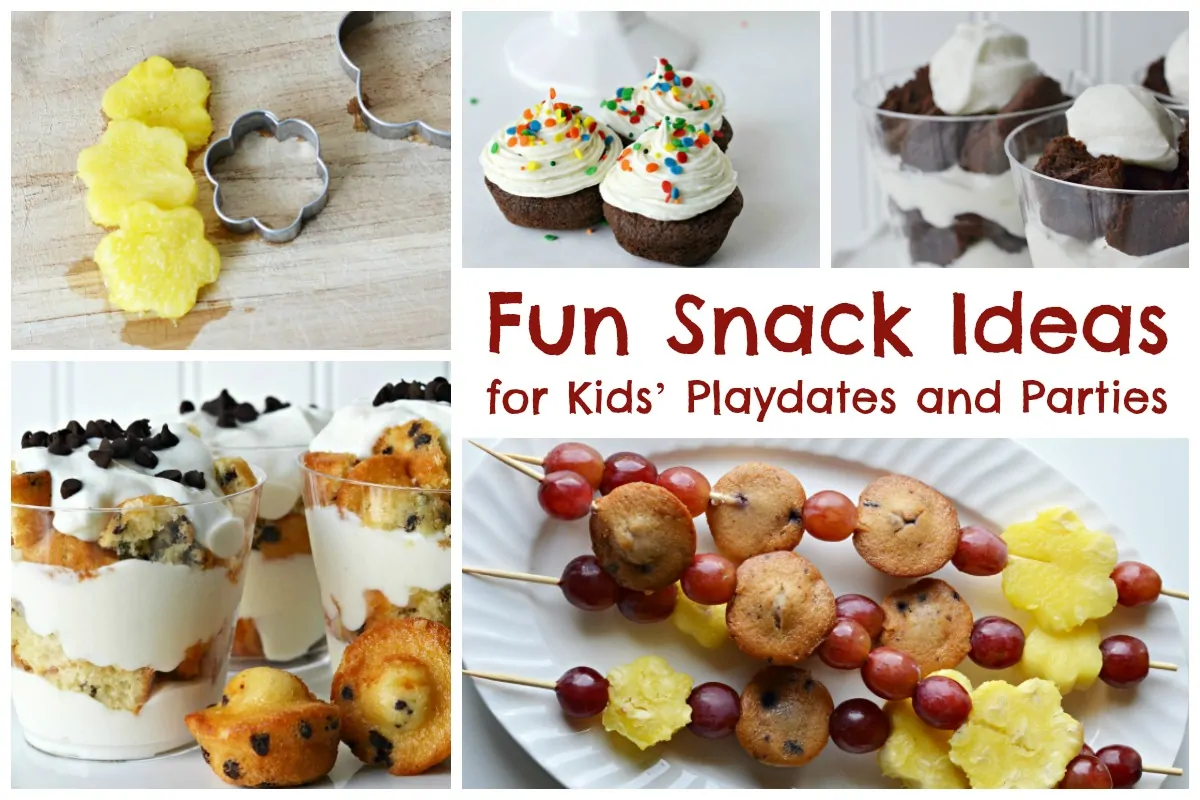 I'm Jennifer Dawn, a contributor here at 5 Minutes for Mom, and I'm thrilled to be sharing some fun snack ideas for kids' playdates and parties that I tested out with my daughter for this sponsored post.
Sometimes planning the food for kids' parties can prove to be more challenging than planning the party itself. But thankfully there's an easy solution… get a little help from Entenmann's® Little Bites®.
We're sharing three fun snack ideas using Little Bites® baked snacks that are not only scrumptious but also super simple to put together.
Before we get to the snack ideas, let me introduce you to Entenmann's® Little Bites®. They're pre-portioned pouches of delicious baked snacks with a yummy taste that kids love.
I love that they're made with real ingredients and contain no high fructose corn syrup. With more than 10 varieties, there's a flavor to fit every occasion — including that party or playdate you're planning. So let's get those snacks ready and start celebrating!

Chocolate Chip Muffin and Yogurt Trifle
These trifle bowls are a treat that the kids won't be able to resist. Best of all? They'll look like you spent hours making them.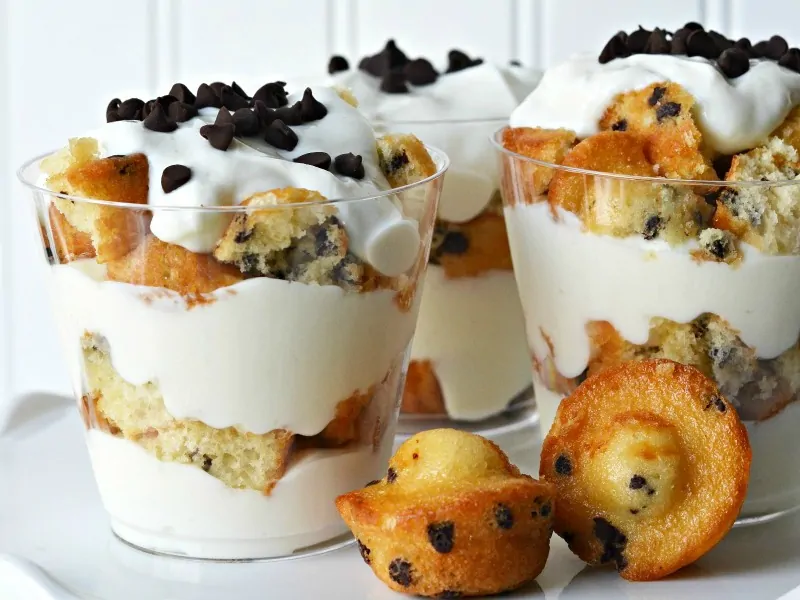 Here's how simple they really are…
What You'll Need:
Entenmann's® Little Bites® Chocolate Chip Muffins
Vanilla yogurt (I used Greek yogurt for it's added protein but any yogurt that your kids love will work.)
Mini chocolate chips (optional)
Clear containers
Directions:
Spoon a layer of yogurt into the bottom of each container.
Crumble a few chocolate chip muffins over the yogurt for the next layer.
Continue alternating the yogurt and muffin layers until the container is full.
Top the trifle off with one final scoop of yogurt and a sprinkle of mini chocolate chips.
You can also make these yogurt trifles with Entenmann's® Little Bites® Fudge Brownies…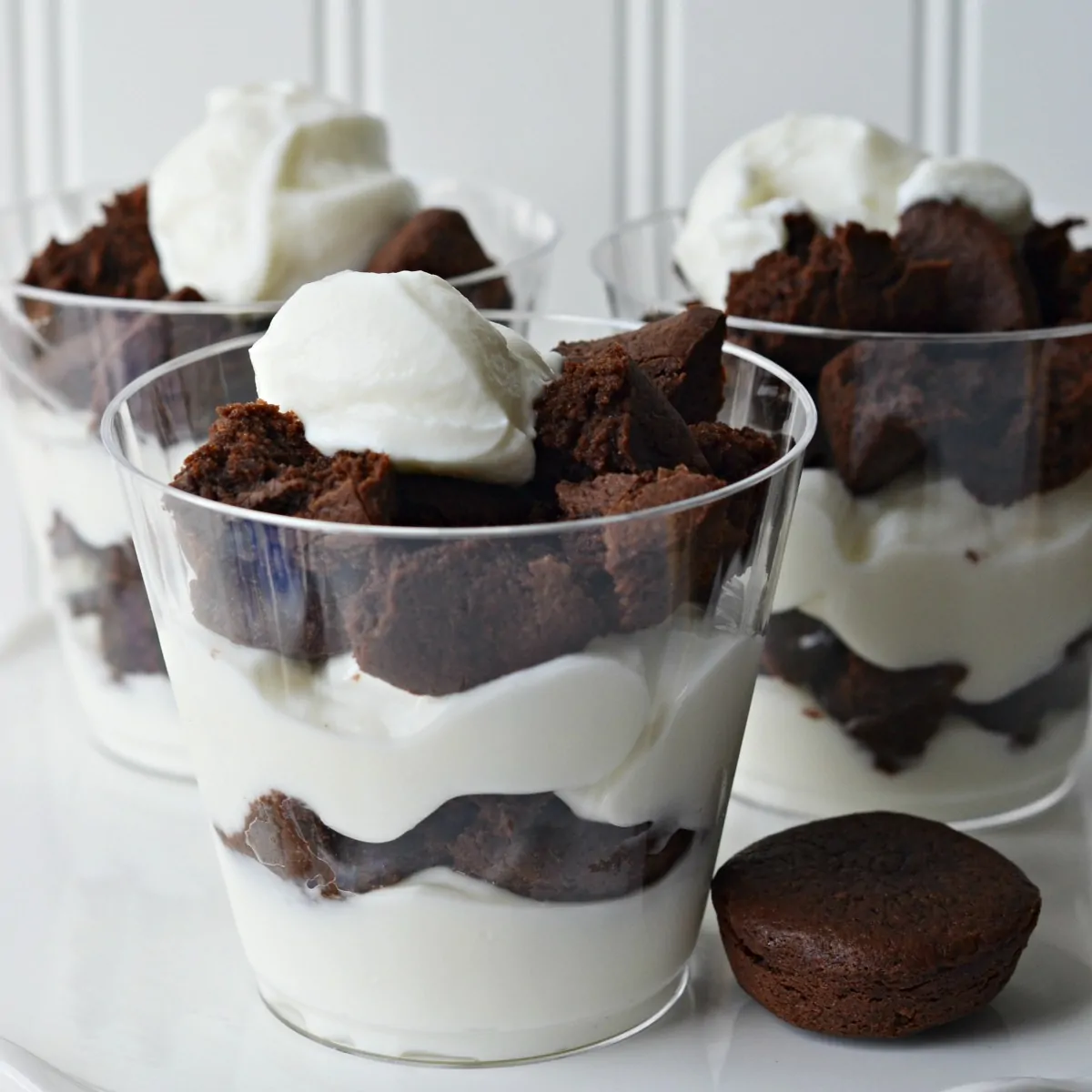 Fruit and Muffin Kabobs
What a fun way to get kids to eat their fruit! And the tasty little muffins pack a big blueberry flavor skyrocketing this treat to a whole new level of deliciousness.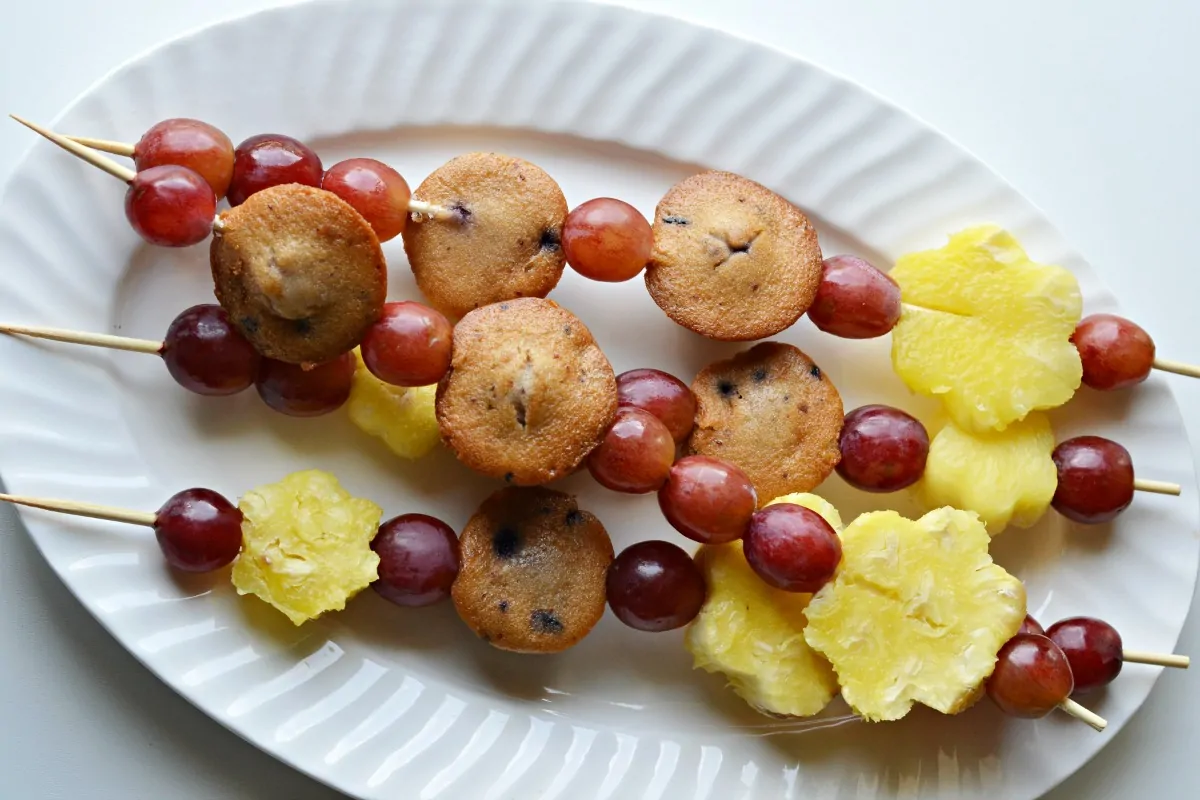 What You'll Need:
Entenmann's® Little Bites® Blueberry Muffins
Fresh fruit (Pineapple, grapes, blueberries, strawberries, raspberries, mandarin orange slices, and kiwi are all excellent options.)
Wooden skewers (Disclaimer: Please use caution with children when using skewers if they have a pointed edge)
Directions:
Wash, cut, and prepare the fresh fruit. If you are using pineapple, strawberries, or watermelon you can use a cookie cutter to make fun fruit shapes.
Stick pieces of fruit and mini blueberry muffins onto the skewers in any pattern or combination.
Set the kabobs out on a tray. Serve and enjoy!
Mini Iced Fudge Brownies
Get the kids involved with this fun idea! Each kid can decorate and enjoy their own mini cakes. That's the food and entertainment all rolled into one!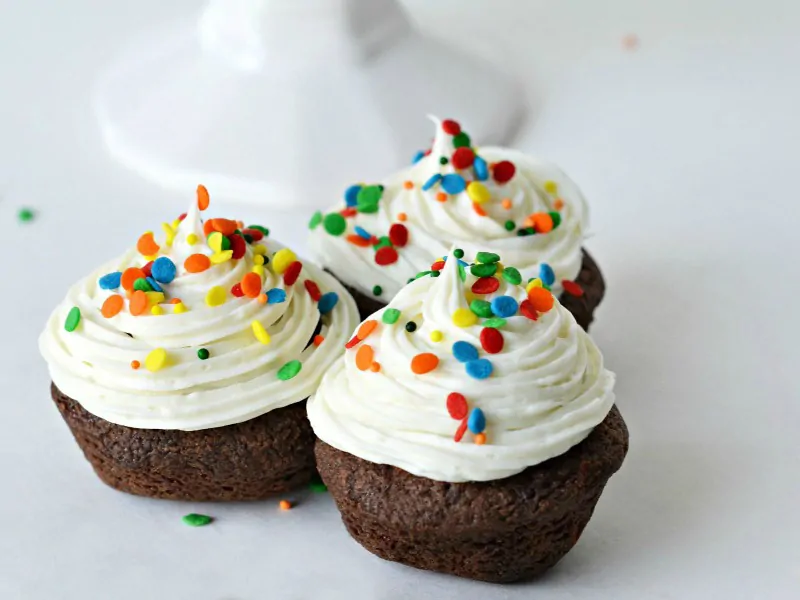 What You'll Need:
Entenmann's® Little Bites® Fudge Brownies
Frosting
Icing bag
Sprinkles
Directions:
Place Entenmann's® Little Bites® Fudge Brownies onto a plate.
Fill an icing bag with frosting.
Decorate the Little Bites® Fudge Brownies with the frosting.
Top with sprinkles.
Here's another fun idea to try with the Entenmann's® Little Bites® Fudge Brownies…
Once they're frosted and decorated, place each one on the lid of a mason jar. Slide the mason jar upside down over the frosted cake and twist it to seal the jar with the lid. Write a parting message to your guests on a tag and tie it around the lid with a piece of ribbon or string. Give them to your guests once the party is over so they can take a little of the fun with them.
As you can see, Entenmann's® Little Bites® are the perfect snacking solution for your next playdate or party with the kids. These snacks are scrumptious served straight out of the pouches on their own or in one of the fun ideas shared in this post. Letting Little Bites® help with your party plans means that you're freed up for the more important tasks like enjoying time with your kids. And that, moms, is a win for everyone!
Giveaway
If you'd like to win an Entenmann's® Little Bites® prize pack — a $25 Visa gift card and 5 boxes of Entenmann's® Little Bites® (Blueberry, Chocolate Chip, and Fudge Brownie varieties) — please leave us a comment telling us which of these snack ideas you think your kids would like the most? We'd also love to hear what types of snacks you like to serve at playdates and parties.
Please complete your entry using the form below.
Pin it for Later

Disclosure: This post is sponsored so extra thanks for reading and sharing.
Written by 5 Minutes for Mom contributor Jennifer Dawn. Jenn blogs about living a beautiful and creative life at The Life of Jennifer Dawn.