This post may contain affiliate links. Read my disclosure policy here.
When you're packing for a camping trip there's so much you have to remember to pack, that it's easy to forget to pack the most important items. So before your next camping trip, make a checklist of these 7 camping essentials you should never forget. This way you'll be sure nothing is left behind and you'll be prepared in almost any case of emergency.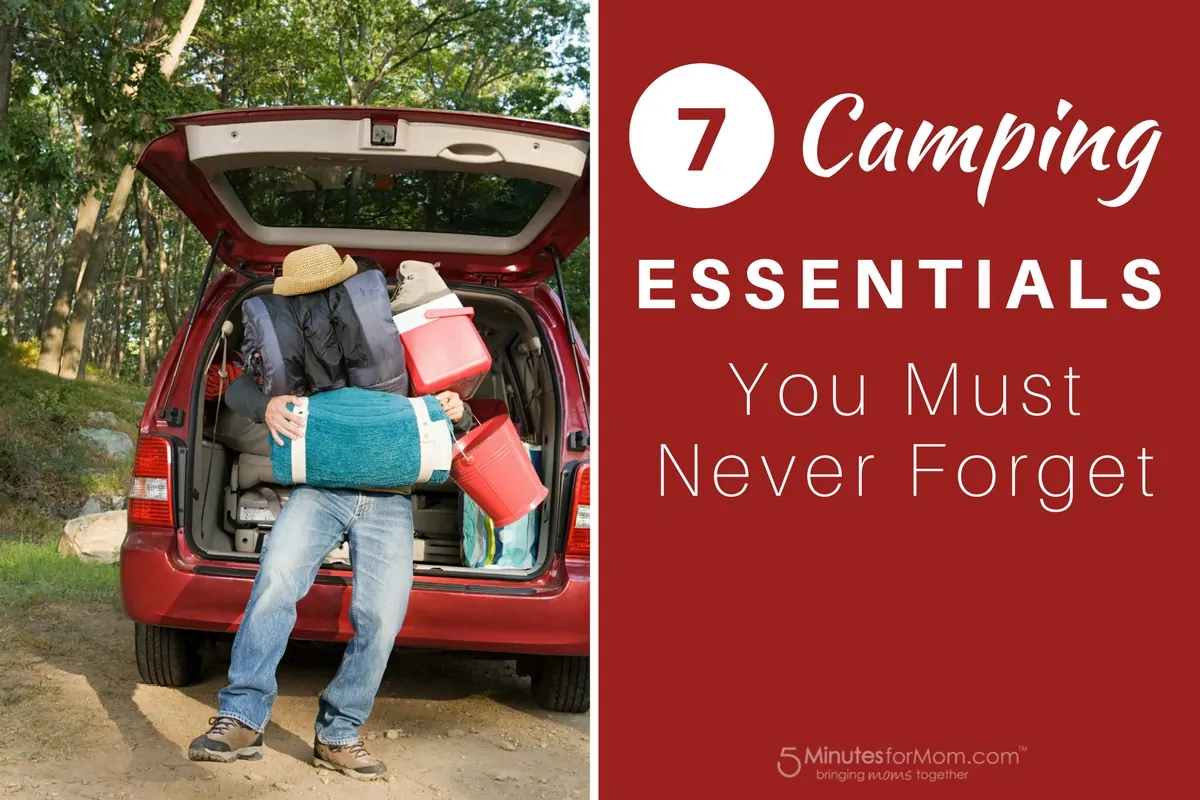 1. First Aid
A first aid kit is probably the top most important item you should never forget when you go camping. Cuts, burns, bruises and scratches are all things that are bound to happen when you're out camping. This makes a first aid kit very essential to bring with you so you can keep safe. It's also a good idea to bring the first aid kit with you if you do any adventuring away from your campsite.
2. Rope
As simple as it may sound, rope really has a lot of uses at a campsite. For an example, you can use it to make a clothes line for any wet clothes, create a shelter in an emergency, and to tow people out of a dangerous situation during hiking or swimming. There are plenty of other things rope can be used for, it's especially useful if you know how to tie a variety of knots.

3. Matches
Even to have just as a back-up it's really important to have matches handy. In a case of emergency, it's important to have a fire because without a fire you are very limited to your food options and it tends to get a lot colder at night. You can buy them in bulk so you won't run out anytime soon and to avoid them from getting wet and ruined you can pack them in a water safe container.
4. Flashlight
If you're walking to the bathroom after dark or getting a late night snack it's important that you remember a flashlight. Be sure it's somewhere it can easily be reached at all times and even when you leave for camping have it easily accessible in the car just in case you show up to your campsite after dark.
5. Pocket Knife
Just a simple swiss army knife is all you need. It is small and takes up no space but is an important camping essential because it has not only a knife but a corkscrew, saw, and plenty other camping essentials packed into a portable, small and easy to pack size.
6. Tarps
Tarps are useful to protect the bottom of your tent but they also can be used to make quick and easy shelter if needed which makes them such an essential camping item. They fold up easily and don't take up much space so packing them isn't hard.
7. Extra Clothes
No matter how many times you've checked the weather before your camping trip it can change quickly, leaving you stuck in rainy weather or huddling around the campfire the entire time. With an extra set of weather appropriate clothes, you won't need to worry about any sudden changes in the weather. You can swap wet clothes for dry clothes or in a cold front you can layer up to stay warm.
It's important to remember everything for your camping trip, but because there's so much to remember many of us tend to forget the some of the most important things to have while camping. To make sure that doesn't happen to you make a list of these 7 camping essentials you should never forget to be prepared for your next camping trip.
What camping essentials would you add to this list? Do you tend to forget any of these things when you go camping? Share in the comments!
Pin it for Later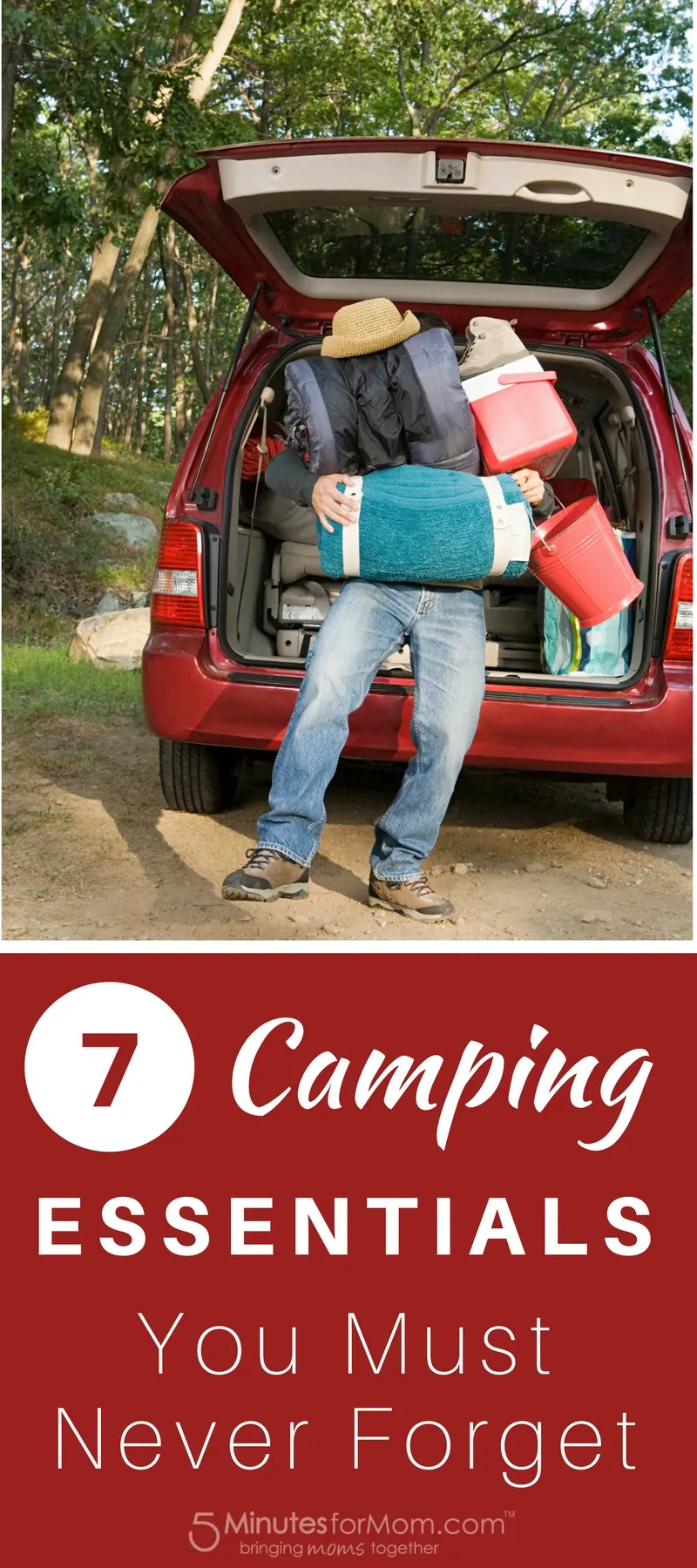 Written by the team at 5 Minutes for Mom
Talk with me: @5minutesformom and Facebook.com/5minutesformom
Pin with me at pinterest.com/5minutesformom