This post may contain affiliate links. Read my disclosure policy here.
We are one huge family — this crazy momosphere we call our own.
And like a family, there is laughter, prayer and fellowship, there are hugs, fights and tears. It gets messy. It can even get ugly. But there is a bond and we feel each other's pain, pray each other's prayers, and sing each other's songs.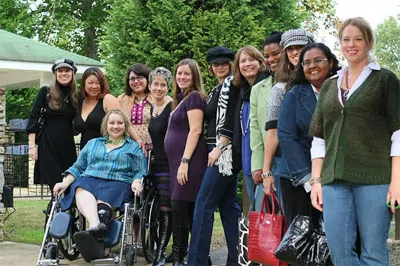 photo courtesy of Rick Bucich from Tiny Prints
Because of my family online, I have experienced so much more in life than I would have otherwise. I have learned from mothers who have lost their precious babies, mothers who share their special kids, and mothers who fight to stay alive for their children…

I am a better mother because of what my blogging family has taught me.
And I am so very, very grateful.
A year ago, we read in horror about mom blogger Stephanie Nielson's tragic plane crash. We held our breath and prayed. We hoped and yet we were very afraid. All we could think about was her sweet babies without their incredible mother.
Because of the momosphere, we were able to cheer Stephanie on and watch with joy as she healed and returned to her family. And now, we proudly watch as she shines, beautiful and reunited with her amazing husband and their beloved children.
Stephanie's blog, The Nie Nie Dialogues, reveals the beauty that can happen when motherhood and the blogosphere intersect. The Nie Nie Dialogues makes us better bloggers, better women, and better mothers.
Yes, Stephanie, you make us better and we thank you!
Stephanie, her husband Christian, and their children were on The Today Show this week. In case you missed it, here are the Nielsons sharing what they are thankful for this Thanksgiving.
Happy Thanksgiving to you all!

Thank you for being such a wonderful family — we love you!
Written by Janice, co-founder of 5 Minutes for Mom.