This post may contain affiliate links. Read my disclosure policy here.
Disney trips are magical at any age. But for a parent, taking your teen to Disney is a whole new world of adventure and relaxation. Yes, you'll see Disney World from a fantastic point of view, without a toddler melting down and preschoolers fighting over where to go.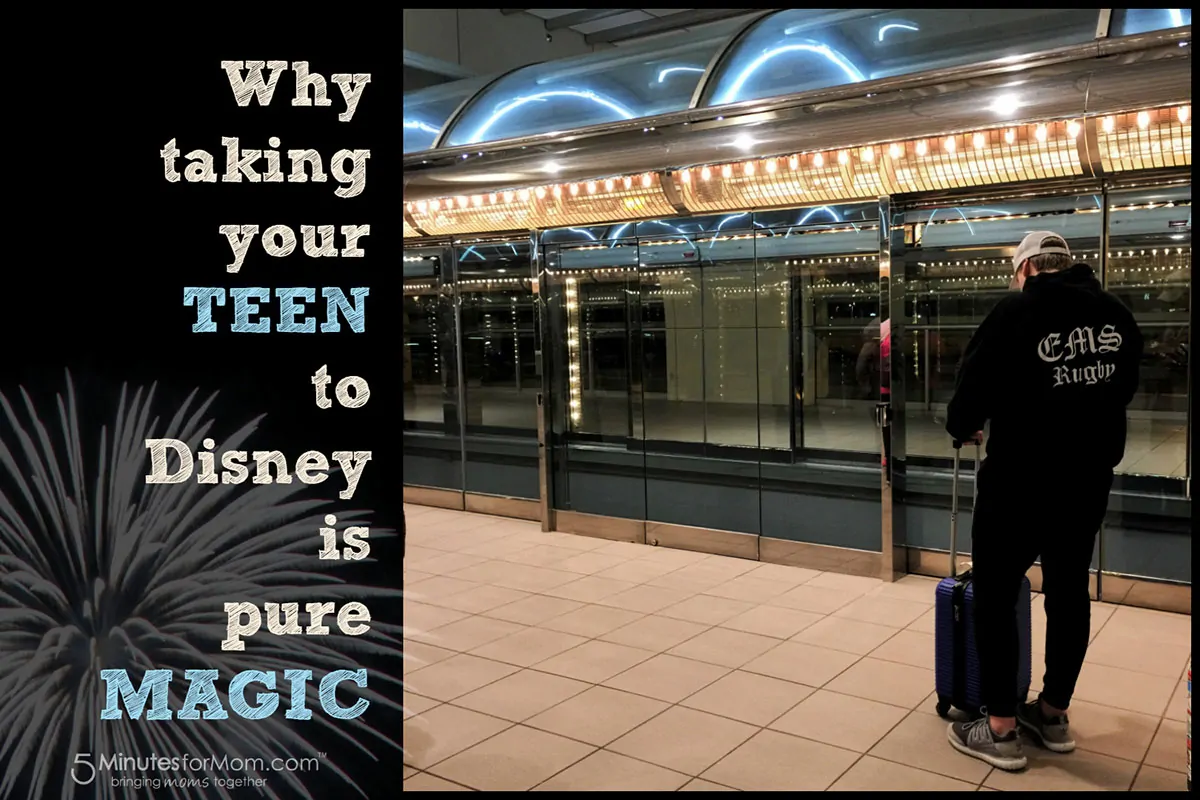 My son was an only child for almost six years.
He pleaded and prayed for a baby brother or sister, but it took years before I could put a little bundle of sibling love in his arms.
And oh he adored her. Finally, he wasn't alone. He had a baby sister.
Honestly, Olivia is here because of him. Without my son's persistence, I would have given up trying to have another baby.
But when Olivia was about three years old, sibling rivalry started to kick in. This little creature could steal the show — and she could get on a boy's nerves!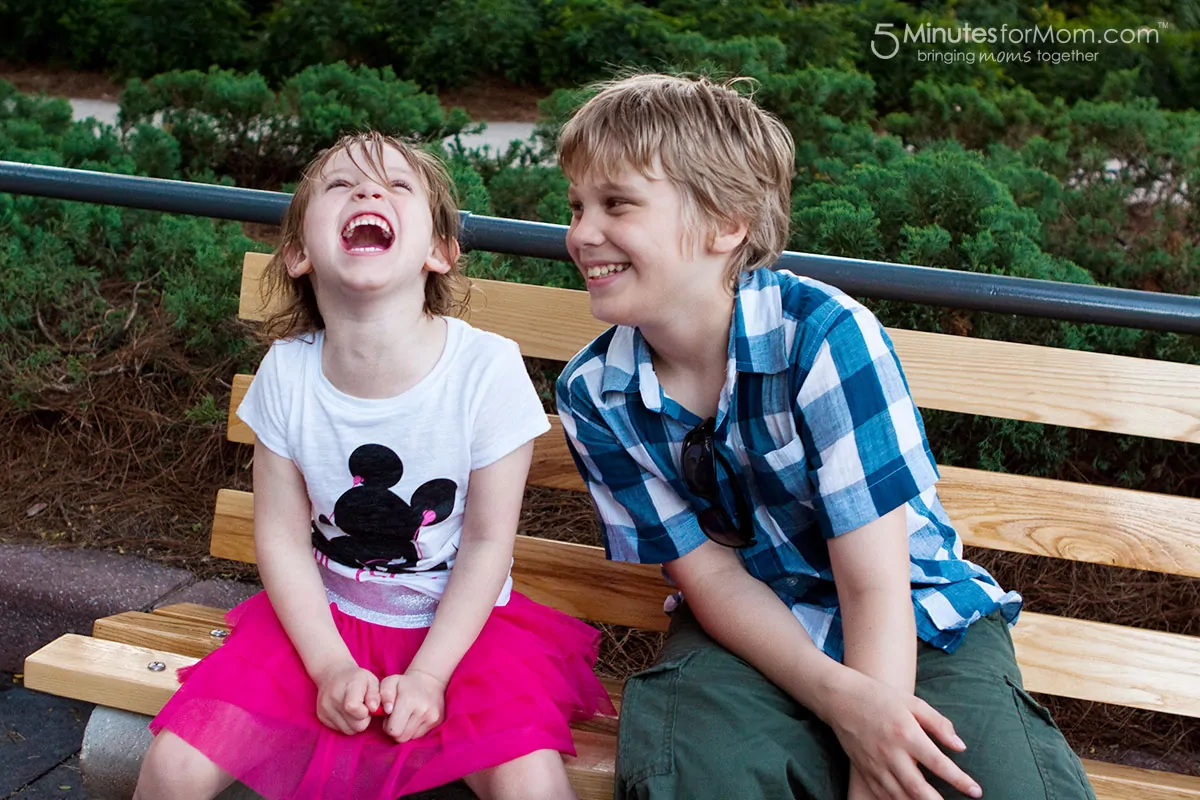 So, as most of you probably understand, a huge part of my parenting day became trying to get my kids to get along with each other.

With almost six years between them, and with Jackson being a very "boyish" boy and Olivia being a very "girlish" girl, they don't share many of the same interests or activities.
So when we go on a trip to Disney World, they want to be in very different places — Olivia wants to experience the milder rides and watch parades and see princesses and characters, while Jackson wants to go on the high speed rides and move through the parks at a faster speed.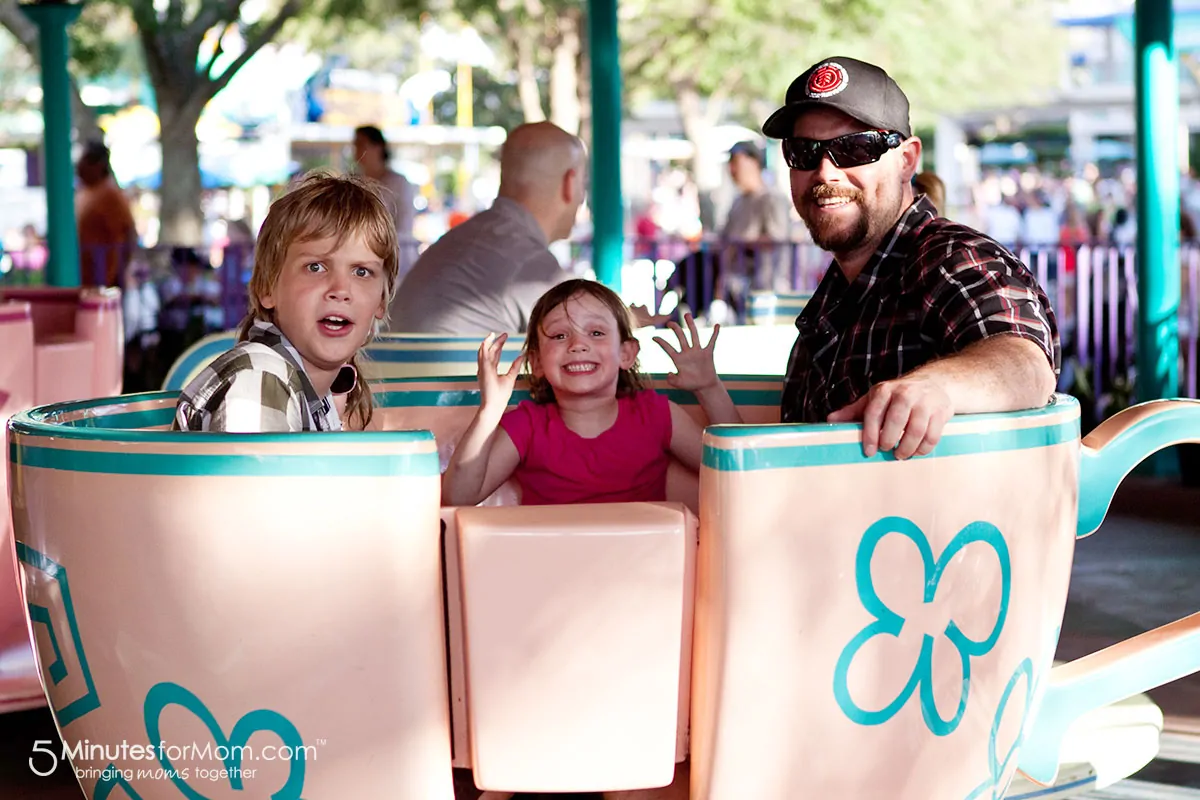 When I was married, this difference in age and interests wasn't a big problem. My husband and I could swap and take turns riding with Jackson while one of us was with Olivia.
But when my husband and I split up, trips to Disney became more complicated. In fact, my ex-husband still came with us five years ago to Disney Social Media Moms Celebration 2012 in Disney World, even though we had split up six months before! Without him, I didn't have someone to watch the kids while I went to sessions. And without two of us, visiting the parks with the kids was not nearly as fun as Olivia and Jackson wanted to go in different directions.
So, after that last trip together, it was four years before I was able return to Disney World with my kids.
But this time, I divided and conquered — I took my daughter and my son on separate trips.
Last year, I brought my daughter Olivia to Disney Social Media Moms along with my twin sister, Susan, and her two girls.
It worked out perfectly because Susan could look after the girls while I was in sessions and the girls could enjoy Disney with each other.
At the time, my son was more than a little upset. Obviously, he wanted to go too. But since we could only fit five people in the room and I needed to have Susan come to look after Olivia when I was in sessions, I really had no choice. I had to leave him home, with the promise that next year it would be his turn.
And boy did that wait work out for him!
Not only did he get to come with me to Disney World – but this year Disney Social Media Moms celebration included a three day Caribbean cruise aboard the Disney Wonder!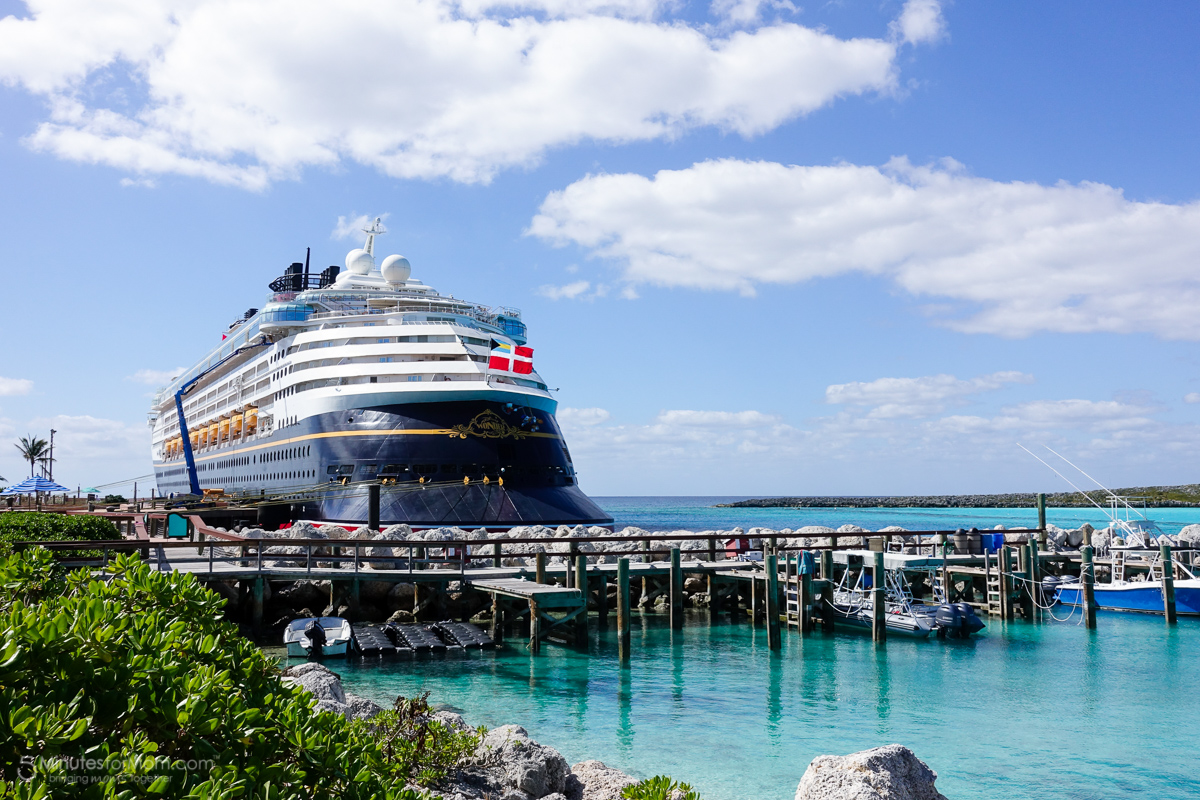 My son and I got the chance to have the trip of a lifetime together.
And while I missed having my daughter with us, and while she was so sad to miss out on the cruise, the chance to experience a week of Disney – on land and sea – with my fifteen year old son was truly magical.
In fact, I would say that this trip was some of the best money I have spent as a parent. It was an investment in my relationship with my teen son. It allowed us to have fun together away from the stress of school, sports, siblings.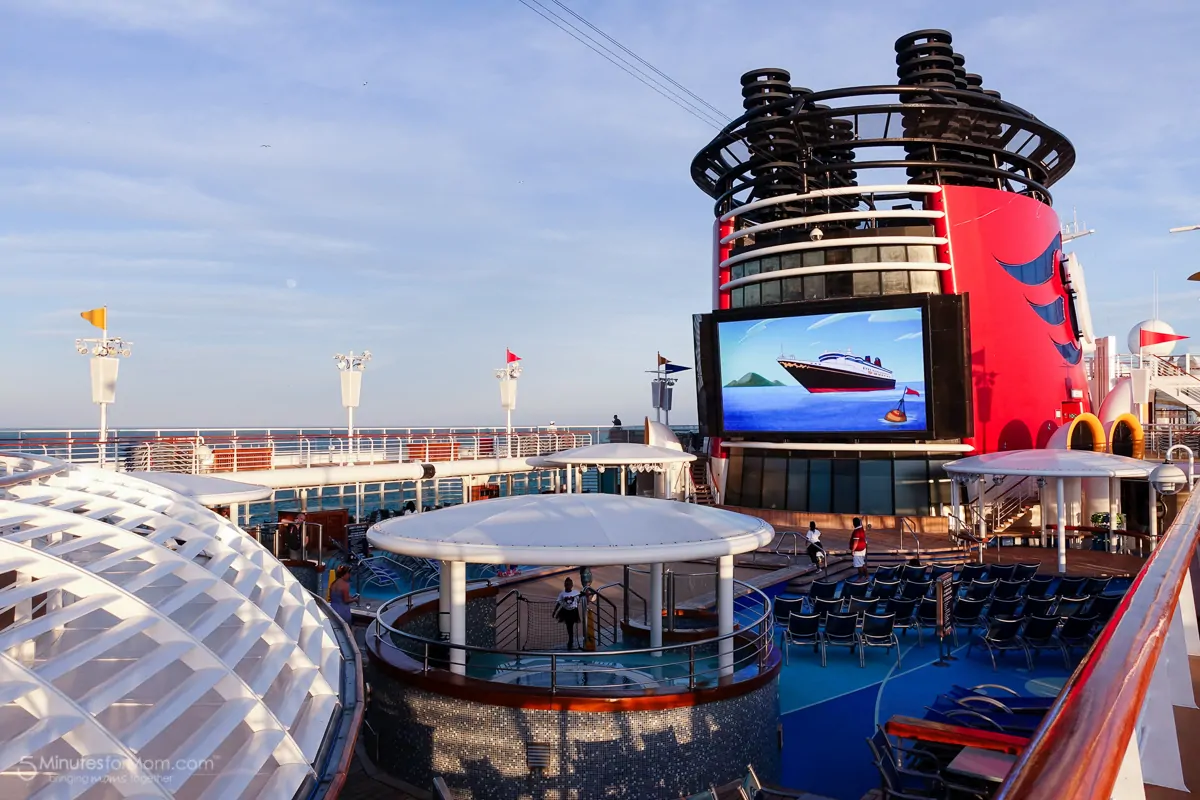 If you are wondering if your teenagers are "too old" for Disney, let me assure you, they are not.
Here are seven reasons why visiting Disney with teenagers is pure magic…
1. Quality Time
The years are whipping past and my baby boy is now fifteen years old and over six feet tall.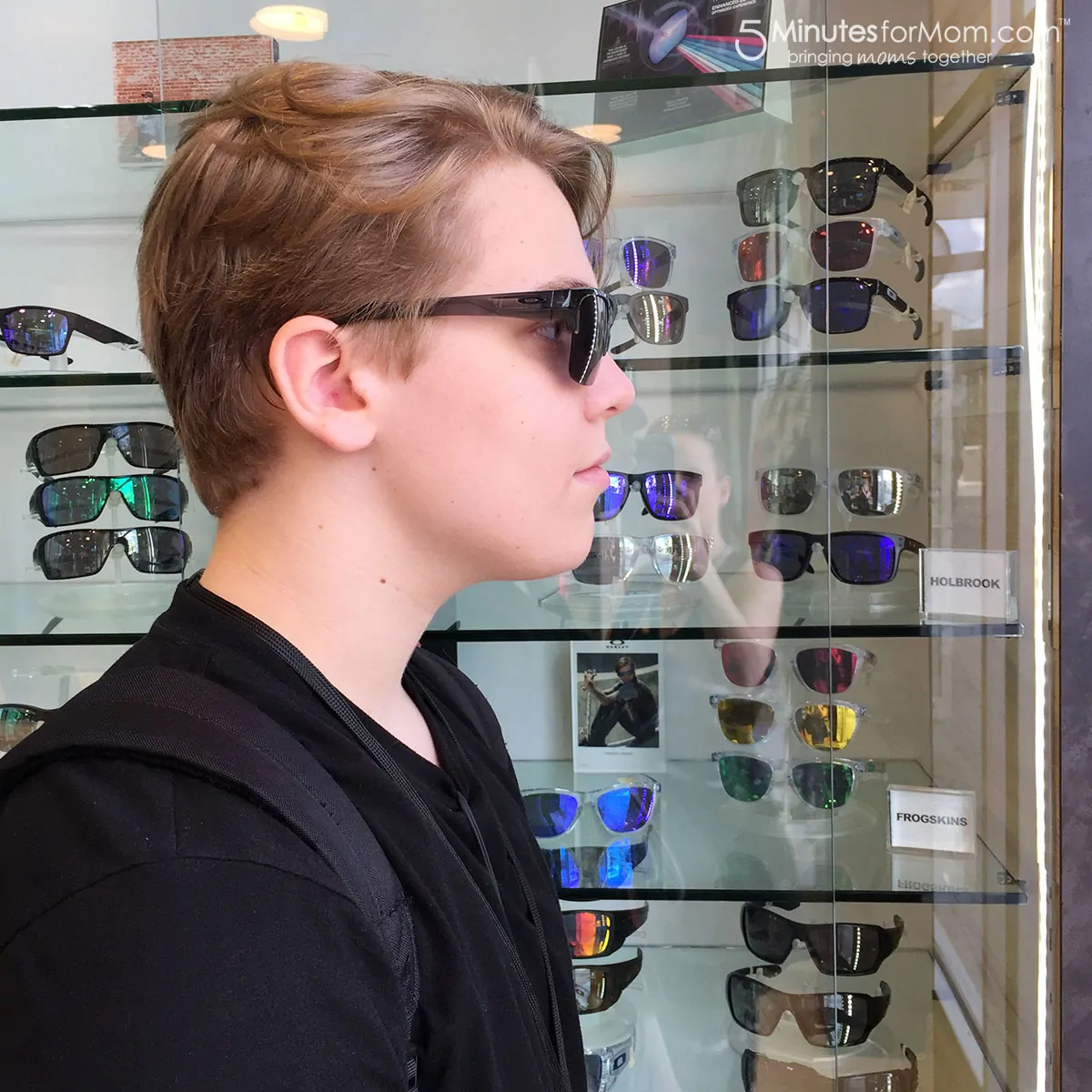 Most days he spends far more time snapchatting with his friends than talking to me and the communication we do have too often involves me nagging him to do his homework or to be nice to his sister.
On our trip to Disney World, my son and I got to enjoy being with each other.
Sure, there were a few moments when he was rude or cranky with me. But on the whole, we had an incredible time together.
We had fun, we talked, I taught him how to use my DSLR. It was the definition of quality time with my teen.
2. RIDES!
My son and I share the same priorities when it comes to Disney Parks. We want to go on the fastest rides as many times as we possibly can.
Over the years, my work with Disney has allowed me to visit the Disney Parks many times. I adore all the parks and all the experiences, but my favorite thing to do is to get the rush of a good ride.
Since our time was limited at the parks due to the Disney SMMC sessions and the cruise on the Disney Wonder, when Jackson and I visited the parks we hit the rides hard. We had only a couple hours in Hollywood Studios so we rode Rockin Rollercoaster three times and Tower of Terror twice before running to the dinner event.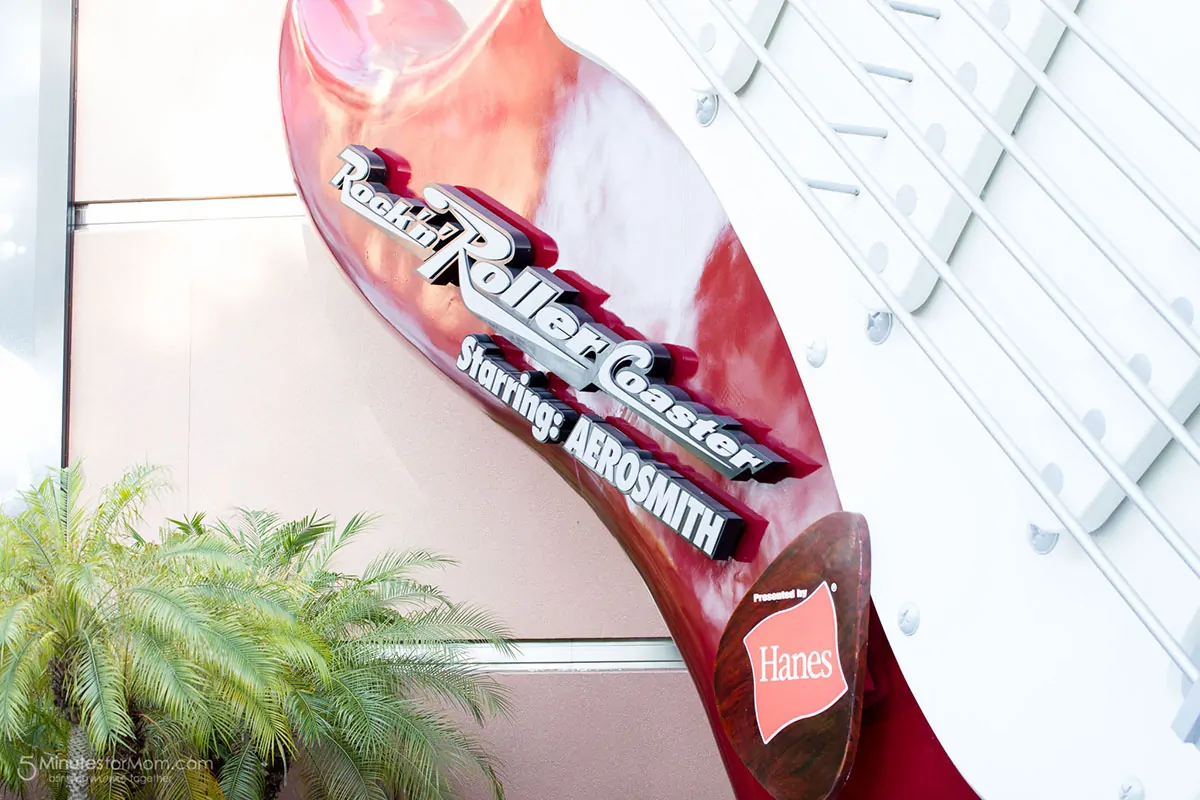 On our last day in Disney World, (we stayed an extra two days after the conference was over,) we went to Blizzard Beach during the day and then Epcot at night. Because it was a cloudy day in February, there were no lines at Blizzard Beach and we could slide as many times as we wanted.
And at Epcot, we took advantage of the shorter evening lines and rode Test Track, Soarin', and Mission Space all within two and half hours.
3. Independence
While I miss the sweet days of early parenthood, the independence that comes with parenting older children is never more apparent than when on vacation.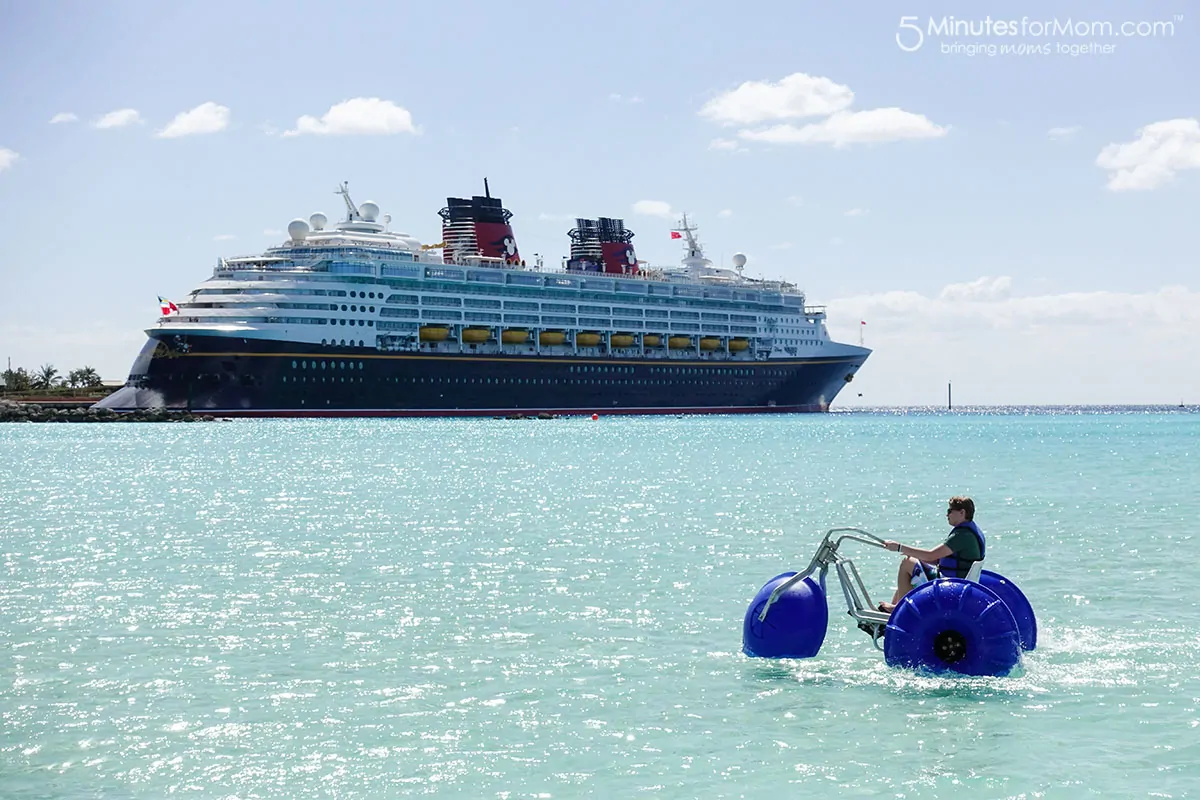 Vacationing with younger children is fun — but it is also hard work! Those little ones don't give us a break.
Having my teenage son with me on this trip was not only easy — it was helpful!
My son would get our luggage and carry my bags. He could look after himself when I went to sessions or had a nap.
And he made sure I didn't lose my camera bag! (Something I do all too often!)
4. Maturity – a wider worldview
One of the aspects of parenting teens that I love most is being able to talk to them and relate with them on a more mature level.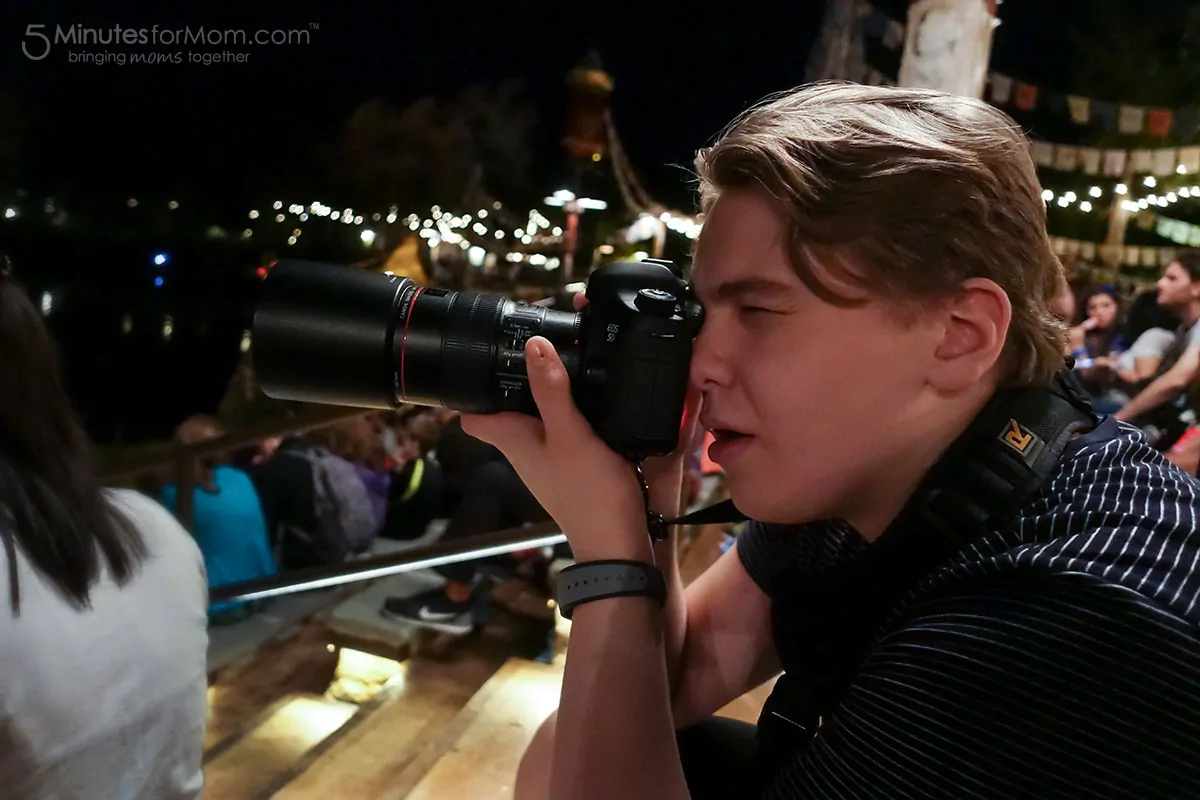 While my son and I do get into political arguments and I get frustrated when we don't agree, I love seeing my child begin to gain his own perspective and grow a more mature worldview.
Disney World isn't just about fun and games. There are actually a ton of deeper messages and experiences.
From getting to meet cast members from around the world, to dissecting the meanings in the shows and movies, to getting tastes of different cultures in Epcot and Animal Kingdom, Disney World offers a vast wealth of learning and growing opportunities for all of us, whatever age we are.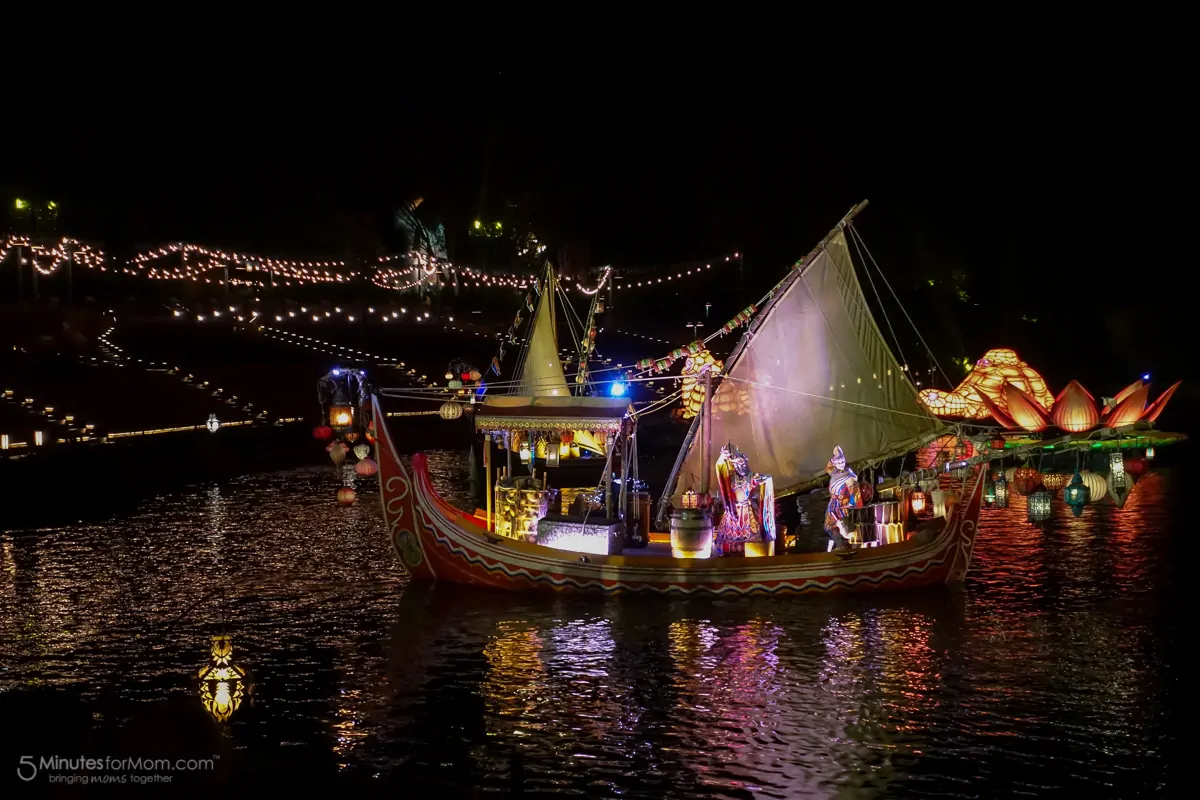 I loved all the discussions I had with my son that were sparked during our time at Disney. We both learned more about the world, ourselves, and each other.
5. Dining
My son eats snails. Just like his French Canadian father, my son enjoys food — even escargot.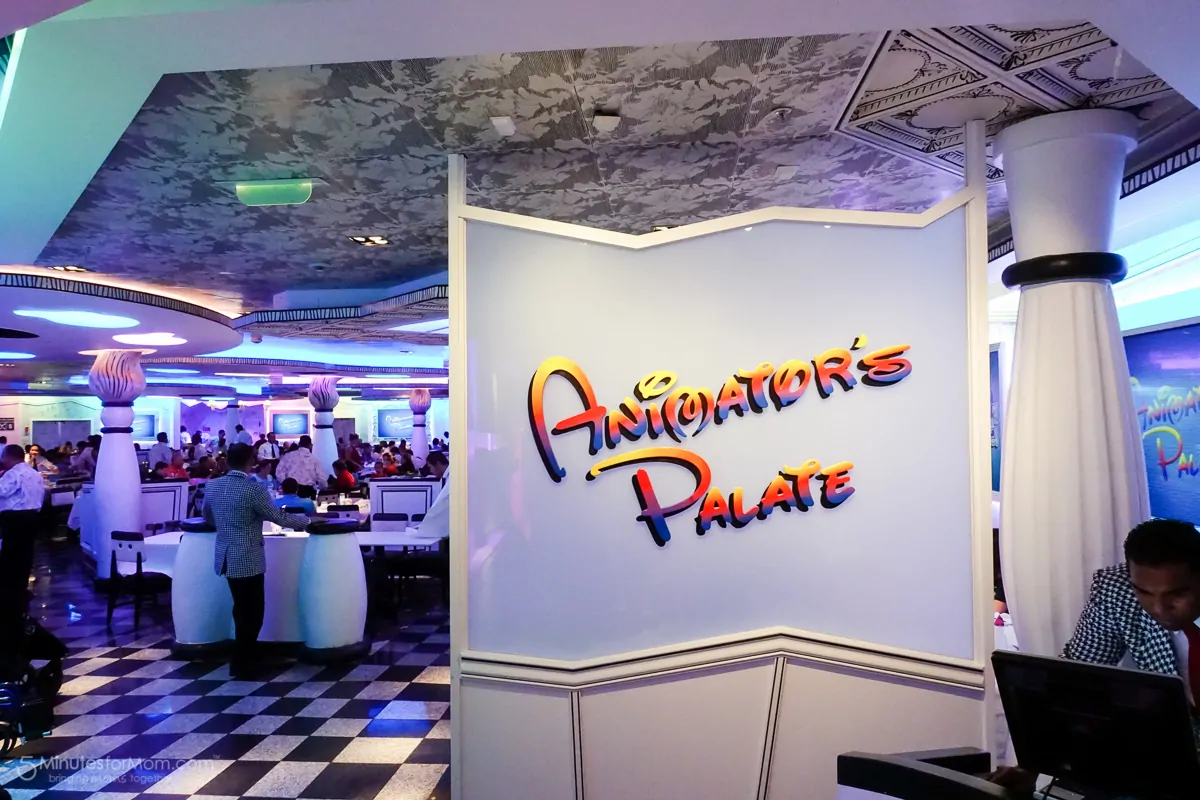 In fact, my son has a far more adventurous palette than I do.
So, dining at Disney and on the Disney Cruise Line with my teenage son is a treat.
I no longer have to order my child chicken strips and french fries from the kid menu, (pretty much the only food my daughter will eat at a restaurant,) nor do I have to worry about rushing through my meal because my child is bored and impatient.
Dining with my teen is a wonderful dining experience, just as enjoyable as dining with an adult.
And with the incredible food and restaurants at Disney Parks and aboard Disney Cruise Line, you REALLY want to be able to relax, take your time, and enjoy your meals.
6. Shopping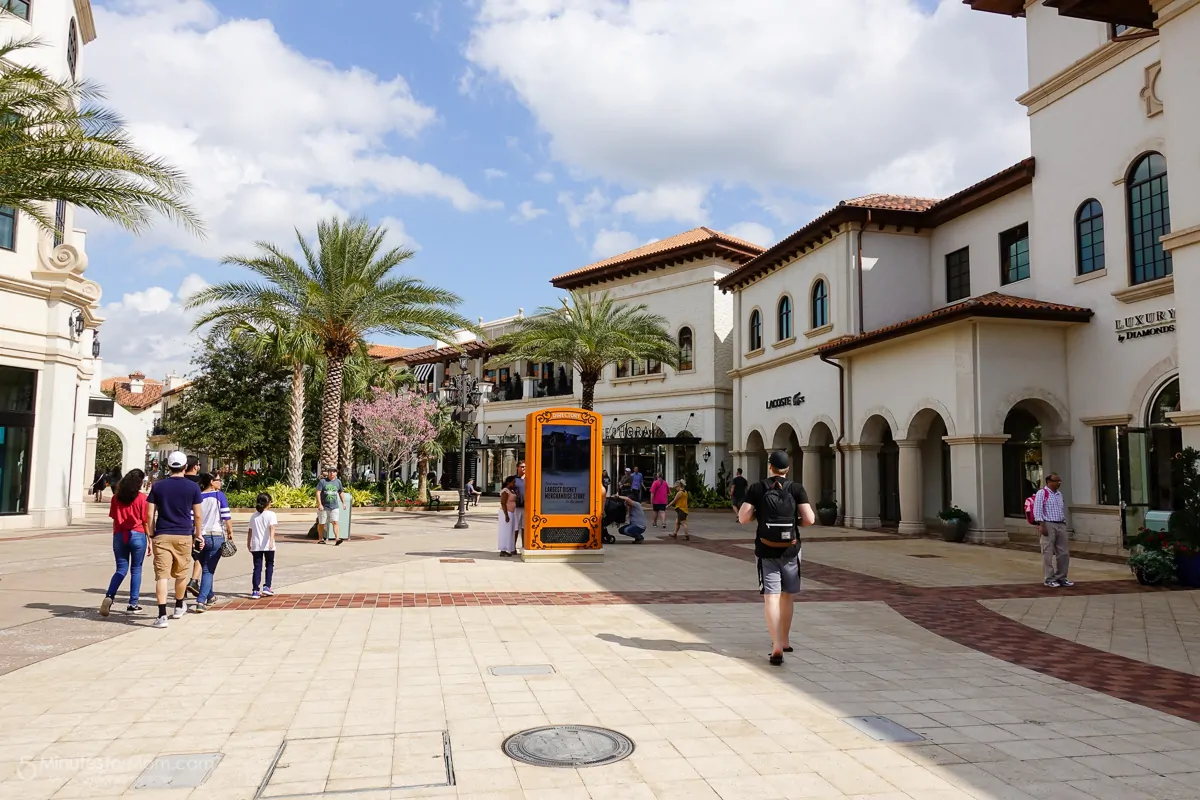 When my son was young, he collected about twenty light sabers. We would walk through the parks and I had to deal with him constantly wanting to buy more toys.
Over the years, between going to the parks with my kids, and bringing them home gifts when I was there working without them, I swear I had almost run out of things to buy them!
So now I LOVE that when we are in the parks or shopping at Disney Springs, I don't have my son begging for another lightsaber or plastic toy.
When we went shopping Disney Springs, we had a great time. The new Disney Springs is gorgeous with countless fabulous stores.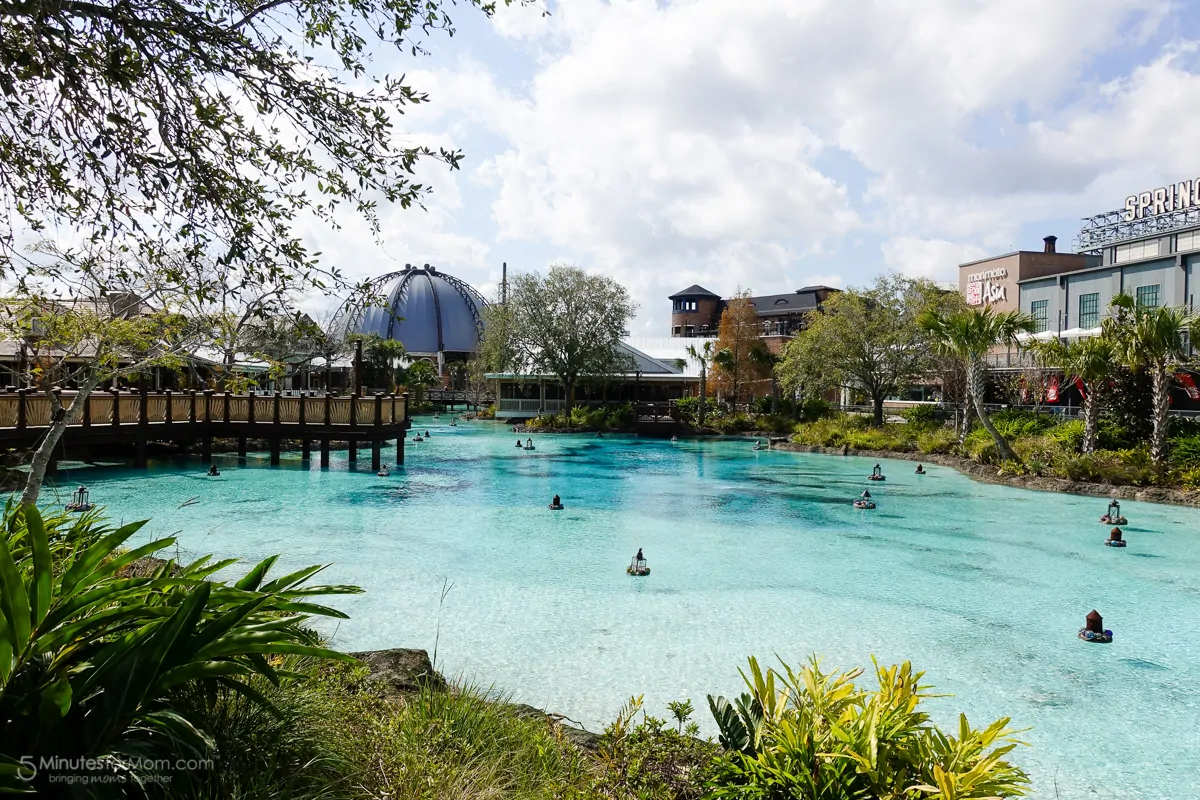 I gave him a budget and we bought some things for him — he needed sunglasses and so that was his big splurge. And then we spent time buying gifts and picking out a special necklace for his sister.
7. No More Stroller Parking!
What more can I say — no more diaper bags and strollers!!!
While I did enjoy the years of stashing my camera bag and purse in my daughter's stroller, it is pure freedom to be done with diaper bags, sippy cups, and strollers.
My teen son and I tore around Disney World, unencumbered.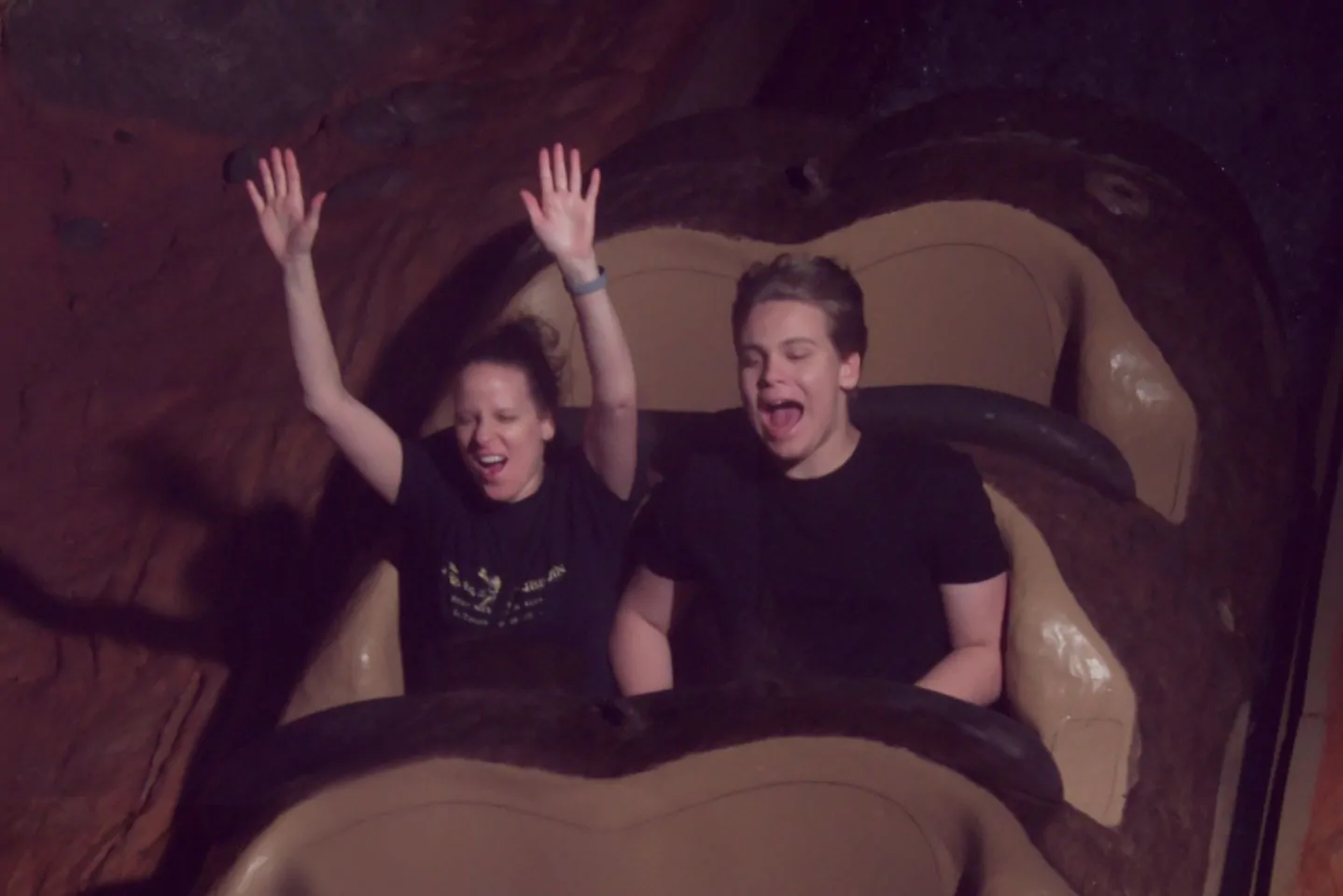 We didn't have to stash a stroller in stroller parking or find a place to have a toddler nap in the shade.
It was magical indeed.
So, don't let one more year go by.
Grab your teenager and board a plane as fast as you can. You simply must get to Disney Parks — and on a Disney Cruise if you can. You all deserve it!
Pin It for Later


Written by Janice Croze, co-founder of 5 Minutes for Mom. Plte, I attended Disney Social Media Moms Celebration 2017 by invitation from Disney, but I paid a conference fee and covered all travel and associated costs myself. My opinions and my love of Disney is all my own.