This post may contain affiliate links. Read my disclosure policy here.
You're going to love these adorable Thanksgiving treats for kids. Thanksgiving is such a special holiday because it's not about getting presents, but about celebrating together with food, family and friends. To add a little extra fun to the day, you make these super cute Thanksgiving treats for kids… and the whole family will love them!
Fun Thanksgiving Treats For Kids
When most of us think of food for Thanksgiving, we think about turkey, stuffing, mashed potatoes and other tasty side dishes piled high on our dinner plate. And if you're like my family, we usually stick to pumpkin pie for dessert.
But you can get inspired to get creative for Thanksgiving treats that you serve for snacks or dessert.
Here are 10 easy ideas for fun Thanksgiving treats for kids from our blogging friends…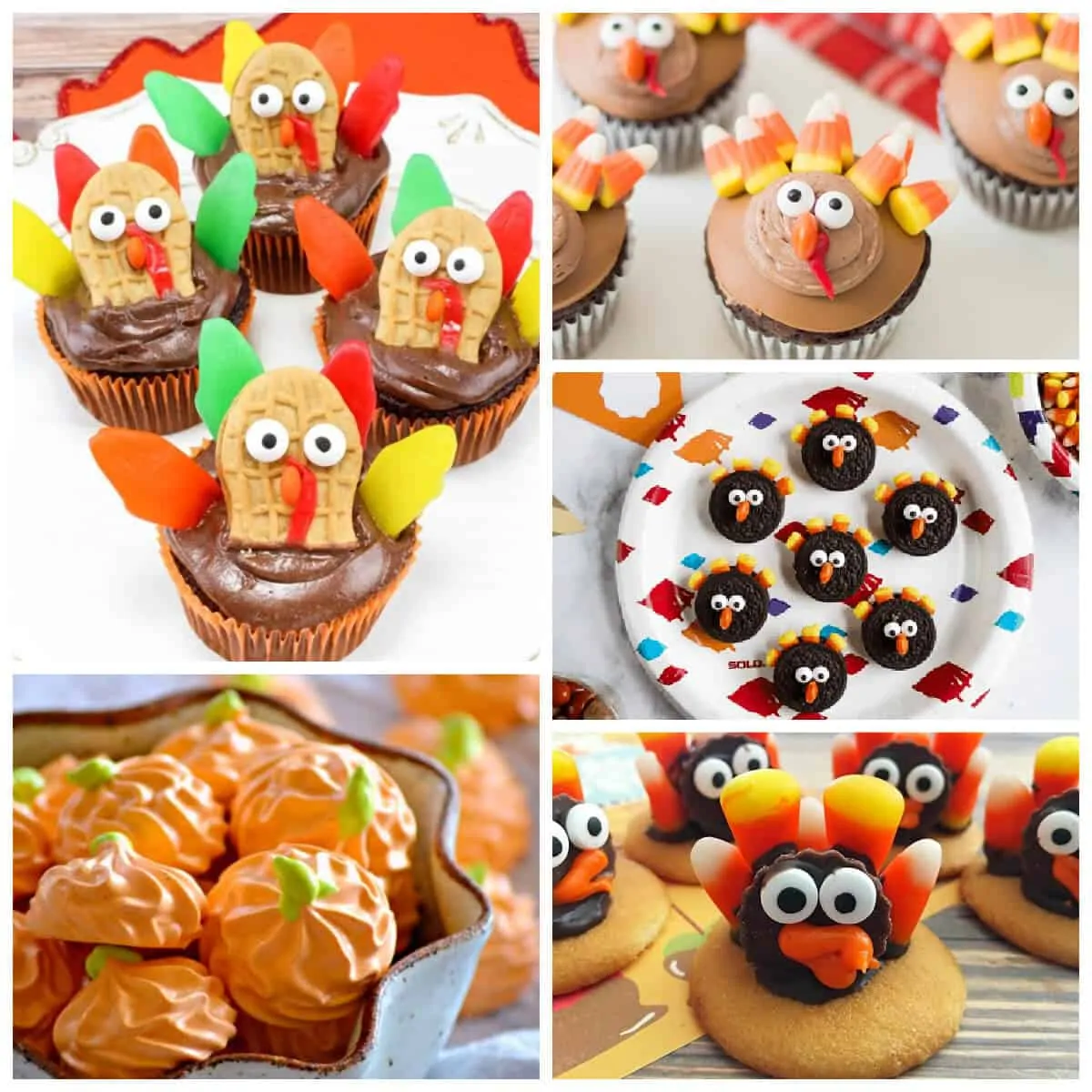 1. Easy Turkey Cupcakes
Aren't these Turkey Cupcakes from Crayons and Cravings so precious? And they're so easy to make! You can bake your cupcakes from scratch or take a shortcut and use a box cake mix. Then you and your kids can put your artist skills to work as you decorate these cute turkeys on top of your chocolate cupcakes.
2. Turkey Cupcakes With Chocolate Buttercream Frosting
Another twist on Turkey Cupcakes from Darcy and Brian that look almost too good to eat. These would be a great treat to drop off as a little gift to your extended family or friends that you aren't able to have over for dinner this year.

3. Double Stuffed Turkey Cookies
A quick no-bake fun Thanksgiving treat idea is to make these Double Stuffed Turkey Cookies from Windy City Dinner Fairy. You can get your little ones excited and you don't even have to turn on your oven.

4. Pumpkin Spice Meringue Pumpkins
Pumpkin Spice Meringue Pumpkins are a sweet way to impress your friends and family with a homemade treat. Wrap up a few of these colorful Thanksgiving treats and give them to friends to brighten their days.

5. Thanksgiving Cookies
Here's another clever idea to make Thanksgiving Dessert Turkeys from Alli at Dancing Through The Rain. These cute cookies only require a few ingredients and your kids will have a blast helping you decorate them.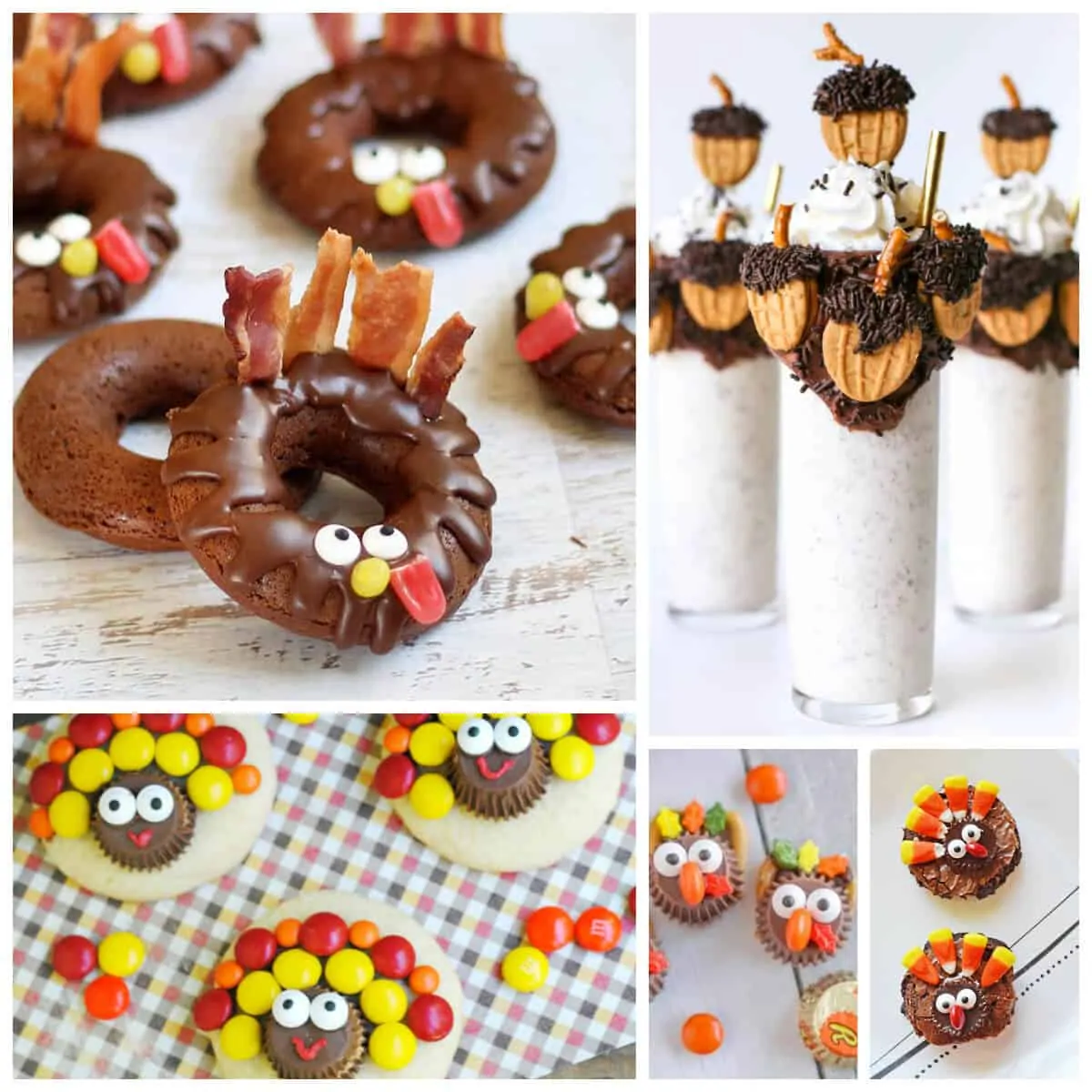 6. Baked Chocolate Donut Turkeys
These easy baked chocolate donut turkeys make perfect Thanksgiving treats for kids. You could even serve up these yummy donuts for a special breakfast. If you're short on time, you could buy donuts and decorate them yourself.

7. Butter Pecan Milkshakes
This Butter Pecan Milkshake decorated with acorn cookies is a unique Thanksgiving dessert idea. Andrea from Salty Canary created this seasonal shake and we are super impressed! The recipe includes how to make a alcohol for the grown ups and without for kids. And we know our kids would love these just as much as we do.
8. Turkey Sugar Cookies for Thanksgiving
Decorating sugar cookies isn't just for Christmas… you and your kids will love baking and decorating these Turkey Sugar Cookies for Thanksgiving from Finding Zest. They're so easy to make and will help everyone feel happier for the holiday. If you don't have time to bake the cookies, you could just decorate store-bought sugar cookies. But once you get in the habit of whipping up a batch of cookies, you'll realize how easy it can be.
9. Thanksgiving Turkey Treats
We love these cute Thanksgiving Turkey treats from Samantha at Everyday Family Cooking. She's made these using Reese's peanut butter cups, pretzels, with some sprinkles on top. Kids of all ages will love making these super easy no-bake treats.
10. Turkey Brownies
Thanksgiving Turkey Brownies from MommaLew.com are so adorable. Your kids will be so excited when you serve up these fun Thanksgiving treats for dessert. If your family love brownies as much as we do, you may want to double the batch.
A Couple Of Our Own Thanksgiving Ideas
We've also shared some Thanksgiving treats and activities made by our writers here at 5 Minutes for Mom. Be sure to check out our blog post with Thanksgiving Activities for Kids and make these fun treats…
Mini Pumpkin Pies with a Fondant Pumpkin Topping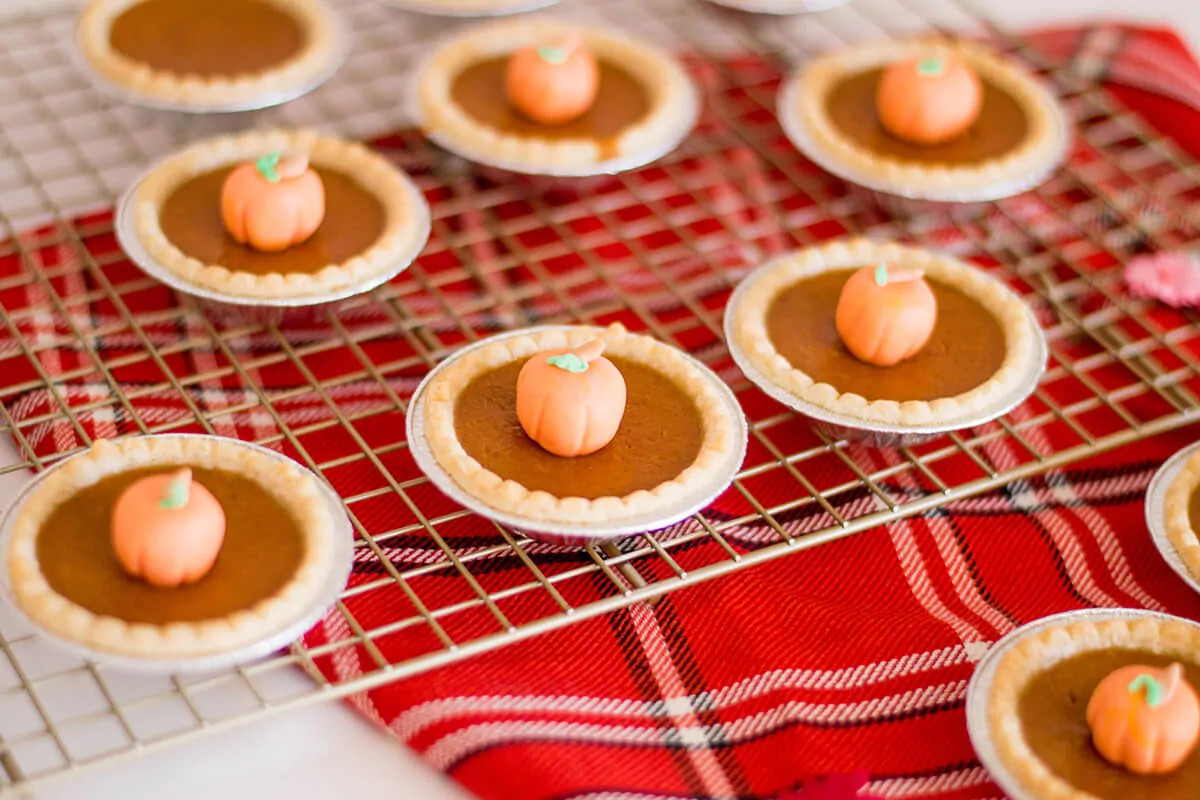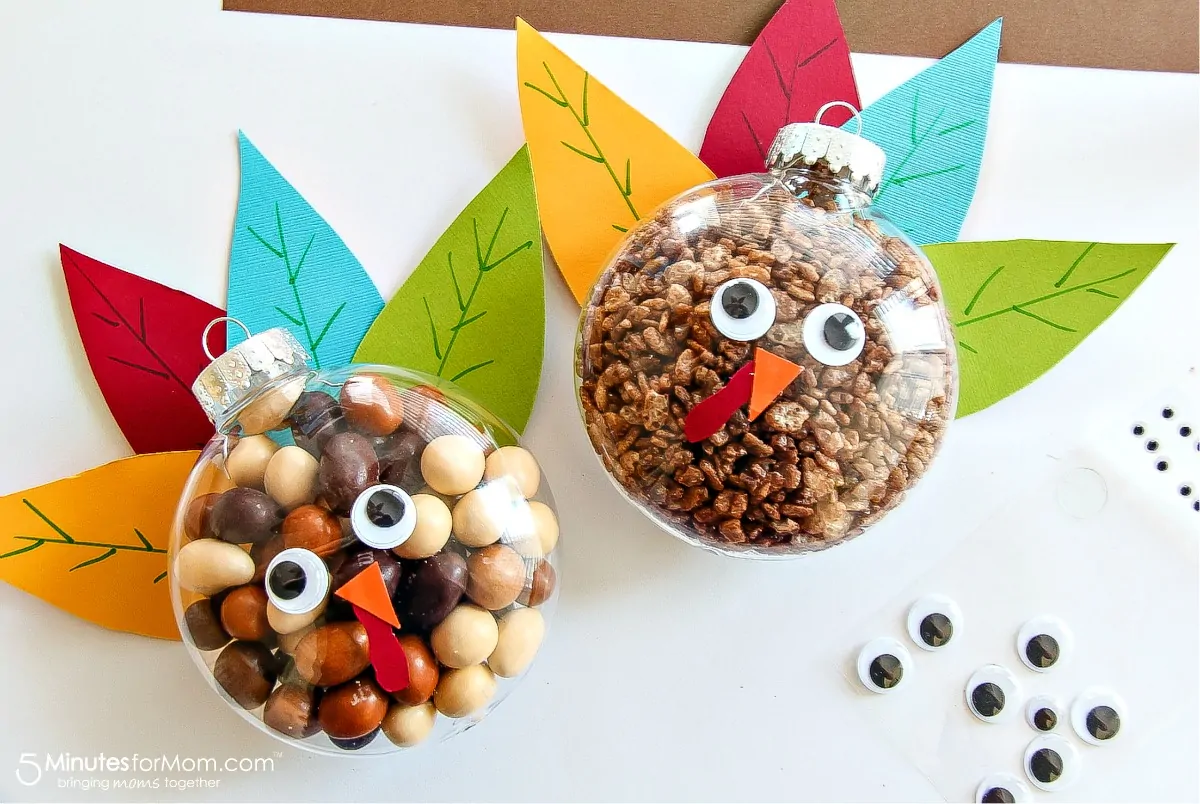 We hope you have a wonderful holiday with your family and that these fun Thanksgiving treats for kids make it even more special. As our own children have grown over the years, we've found that some of our favorite memories are baking together. Spending time with your kids in the kitchen is such an investment in their future. They'll always remember you taking the time to teach them how to bake and they'll carry those skills forward as they grow and eventually have their own families.
Happy Thanksgiving!
Written by Susan Carraretto, co-founder of 5 Minutes for Mom
Talk with me: @5minutesformom and Facebook.com/5minutesformom
Pin with me at pinterest.com/5minutesformom