This post may contain affiliate links. Read my disclosure policy here.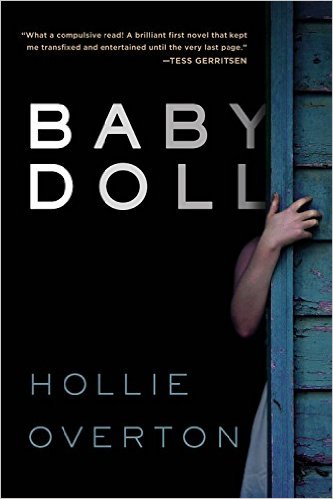 Last week, I wrote about how I spent a weekend binge-reading a total page-turner. That book was Baby Doll by Hollie Overton.
Hollie Overton is a TV writer who has worked Cold Case, The Client List, and the new Shadowhunters on ABC Family — and the novel reads in the fast-paced way that a good TV or movie thriller watches.
Debut author Hollie Overton was raised by her single mother, and Hollie-—an identical twin herself-—draws on her unique childhood experiences for her first novel, Baby Doll. Overton's father was a member of the notorious Overton gang in Austin, Texas, and spent several years in prison for manslaughter.
Baby Doll tells the story of an identical twin, Lily, who escapes the cabin where she's been held hostage for 8 years. The novel focuses on her life after, trying to return to normalcy with her daughter Sky, born in captivity and named after what Lily misses most. She is happy to be back with her sister Abby, who helps her remember who she is even though she lost the end of her childhood and her early 20s.

The novel is told in chapters that alternate point-of-view, between Lily, Abby, their mother, and the captor. Their stories and responses to Lily's capture and her return are all unique, and definitely kept me turning pages.
When Lily and Abby were in high school, they would talk about their spectacular days. Remembering those days were what kept Lily going. Creating new ones gives her hope for the possibility of a future.
Enter to Win This Spectacular Spa Giveaway
Redhook provided me with the book and is the sponsor of this giveaway.
What is your idea of a spectacular day? I love the little moments — laughter over dinner or an outing with friends or family — but the big moments like spectacular vacations are also memories that I treasure.
I love a good spa day as well. It does help transport me to another place where I can forget my troubles. I personally enjoy body treatments like mud wraps and detoxifying scrubs.
Enter to win a $100 Spa Finder gift certificate, and of course a copy of Baby Doll, which will also give you something to focus on instead of your troubles.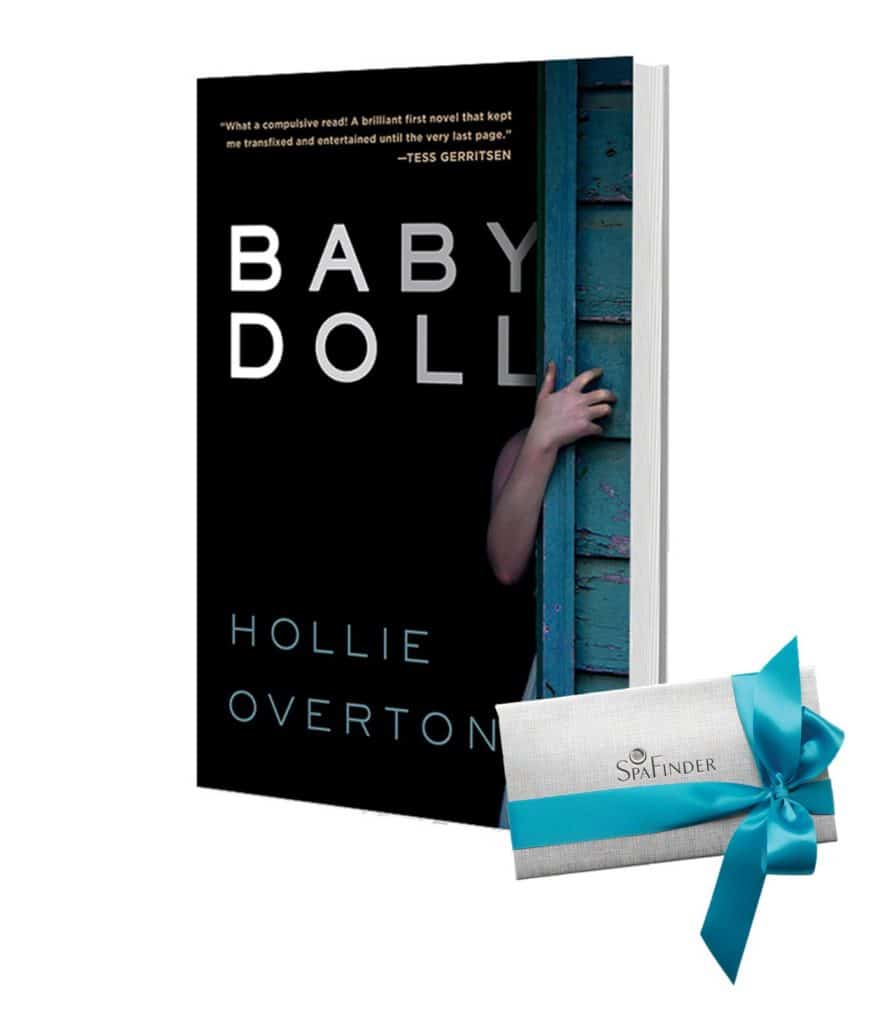 Disclosure: This post is sponsored, so extra thanks for reading and sharing.
Written by 5 Minutes for Mom contributor, Jennifer Donovan.
Talk with me: @5minutesformom and Facebook.com/5minutesformom
Pin with me at pinterest.com/5minutesformom