This post may contain affiliate links. Read my disclosure policy here.
Understanding which foods are "healthy" can be confusing — even for adults. So we think it's important to start teaching our kids at a young age what good nutrition actually means. In this sponsored post, we're sharing tips on how to brush up your own knowledge of nutrition facts and a fun way to teach your kids about nutrition.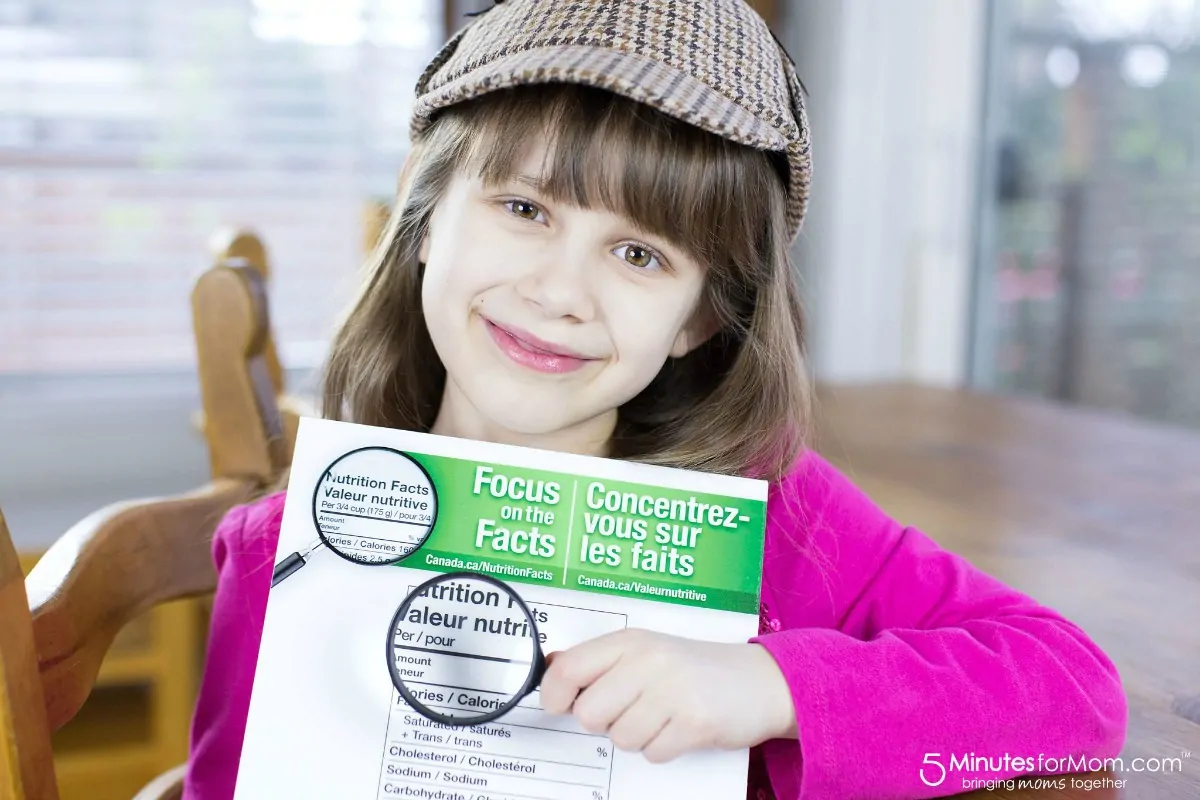 Did you know that Janice and I are Canadian? To be honest, we often feel like Americans since we only live a few minutes from the border, most of our blogging friends are American and we blog about American products so often. We even owned a US corporation with online toy stores for six years. Basically, the US/Canadian border is blurred for us.
But, Janice and I are proud to be Canadian. We love the jokes about how all Canadians are ridiculously polite and constantly say, "Sorry" (insert accent here.) We both live up to those stereotypes. As Canadians, we're proud of our new Prime Minister and we'll always be thankful for our free medical.
And now we're thrilled that jointly the Food & Consumer Products of Canada (FCPC), Health Canada, Retail Council of Canada (RCC), and the Canadian Federation of Independent Grocers (CFIG) are working to spread a message to Canadians to "Focus on the Facts" and learn to use the Nutrition Facts table (NFt) to make informed food choices.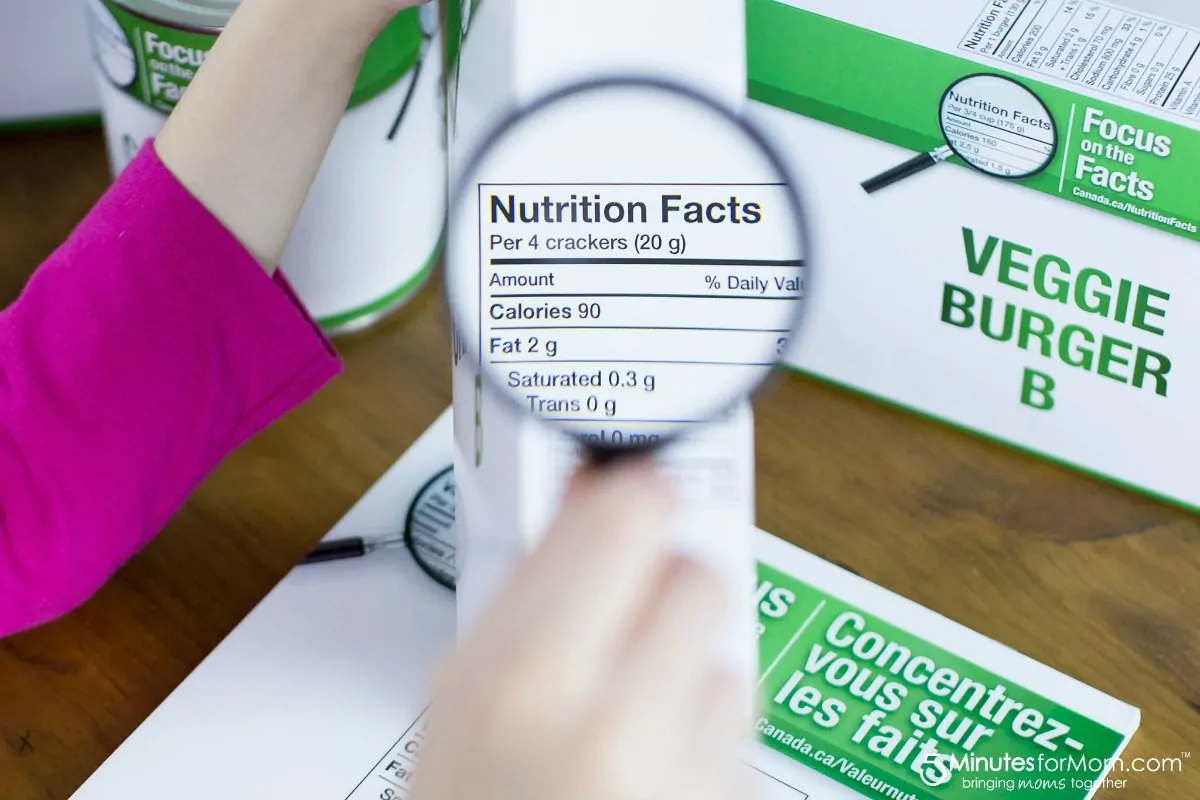 In this post, we're talking about the Canadian Nutrition Facts table (NFt), but the ideas and inspiration for teaching your kids about nutrition is just as applicable for our friends south of the border.

Let me first say…
There will always be different opinions and arguments over the best foods to eat. But if you put aside the battles over extremes such as going paleo or vegan, and focus on the basic facts of the foods you're eating, you can work on improving your nutrition without getting overwhelmed or discouraged.
I also want to clarify, I'm not putting down paleo or vegan diets. My mom has been on a strict paleo diet for about 4 years and has had great success with it. And of course most vegans are far healthier than I am, so I'm not against a vegan diet either. It's just that both those diets take extreme willpower and effort to follow.
Get on Board Yourself and Learn the Facts
One of the great side effects of becoming a parent is that you end up taking better care of yourself in order to lead by example and ensure you're around long enough to see your grandchildren grow up.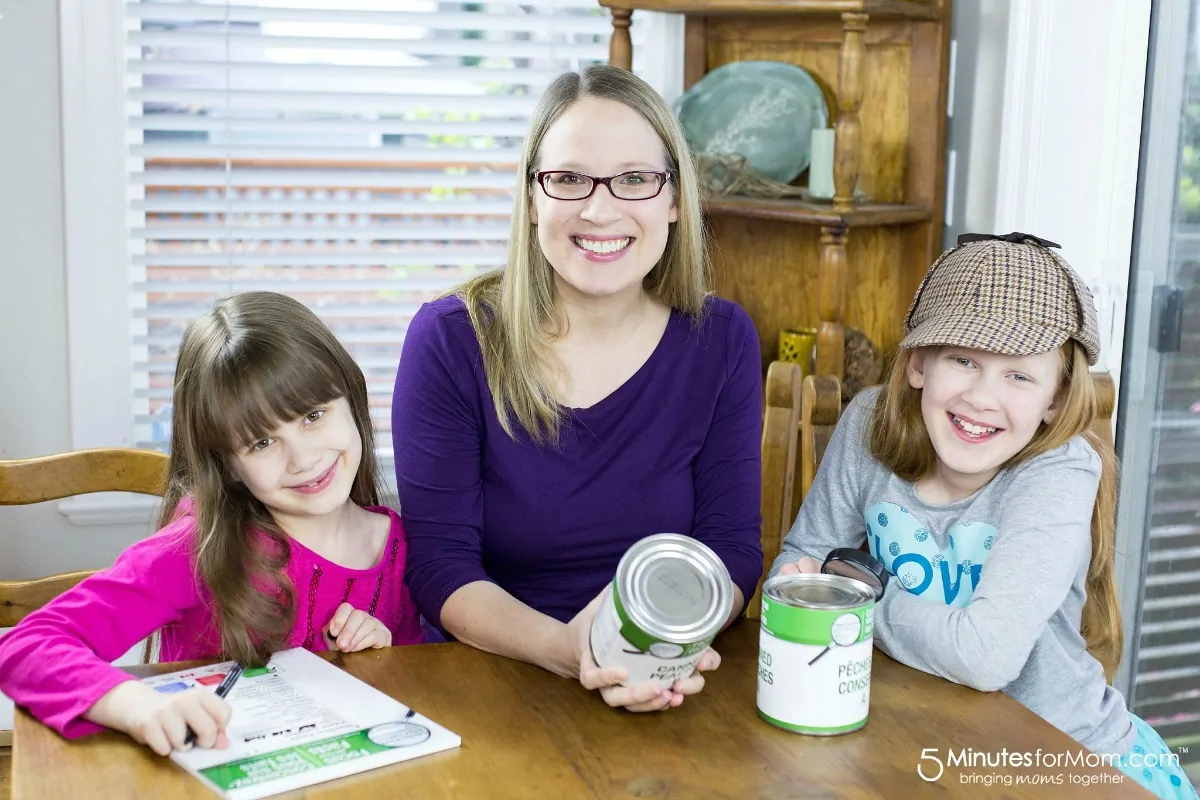 Understanding and practicing good nutrition is one of the most important areas that we can improve to achieve both those goals.
So as part of teaching your kids about good nutrition, you'll want to ensure you know your facts about how to read nutrition labels.
For a brush up, take a look at the Canada.ca/NutritionFacts site now.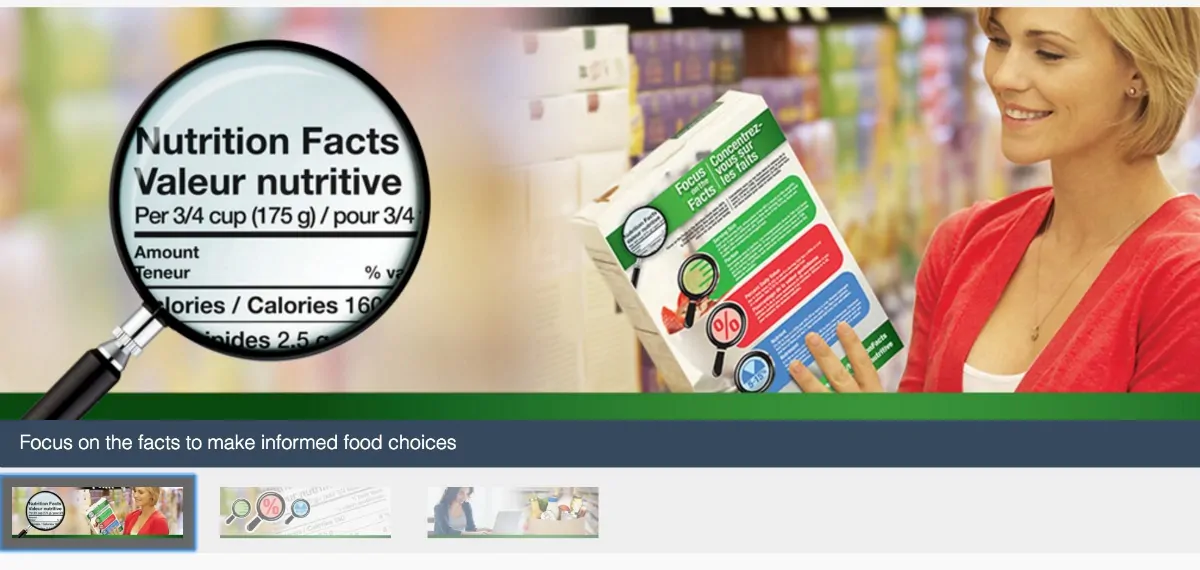 Make Learning about Nutrition Fun
Kids love to do detective work… especially if you give them a magnifying glass.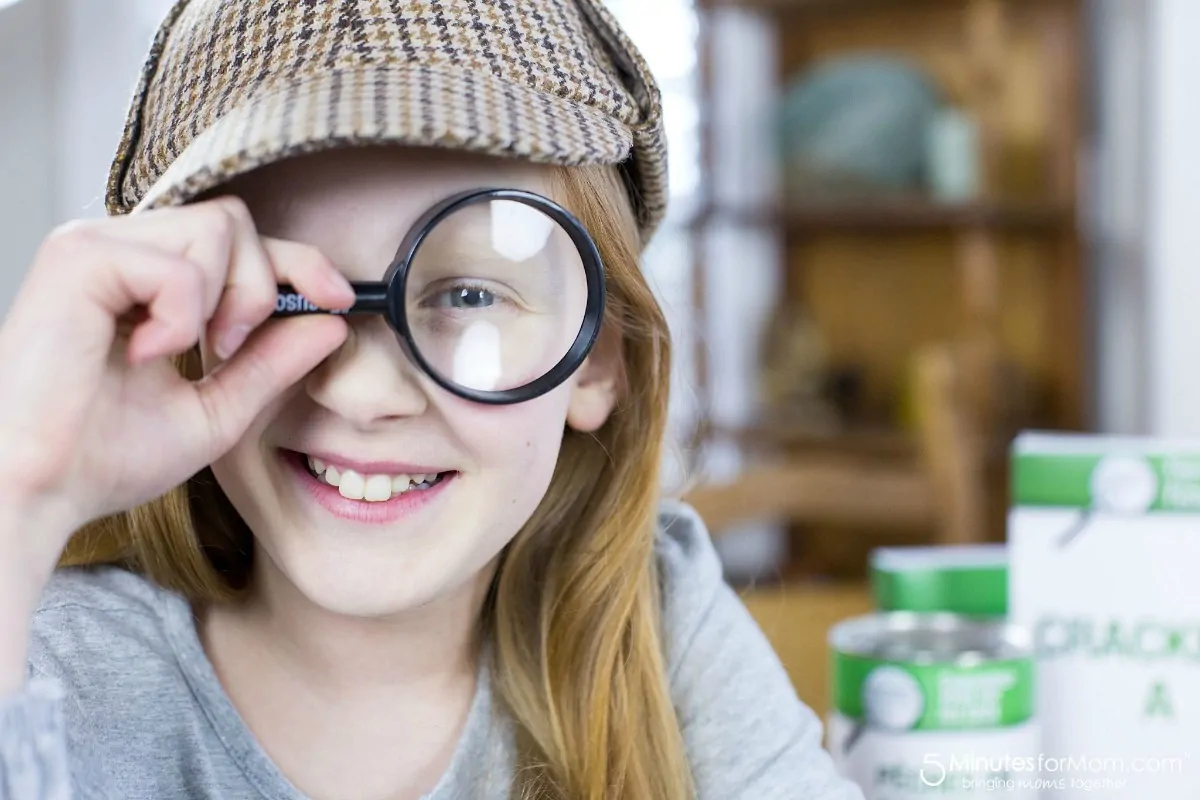 We received a fun Sherlock Holmes hat, magnifying glass, dry erase chart and a set of sample food cans and boxes to practise reading Nutrition Facts tables.
When you spice up learning a little, it's a lot more exciting.
My girls loved the hat and the got into the game of playing detective to figure out which foods were healthier.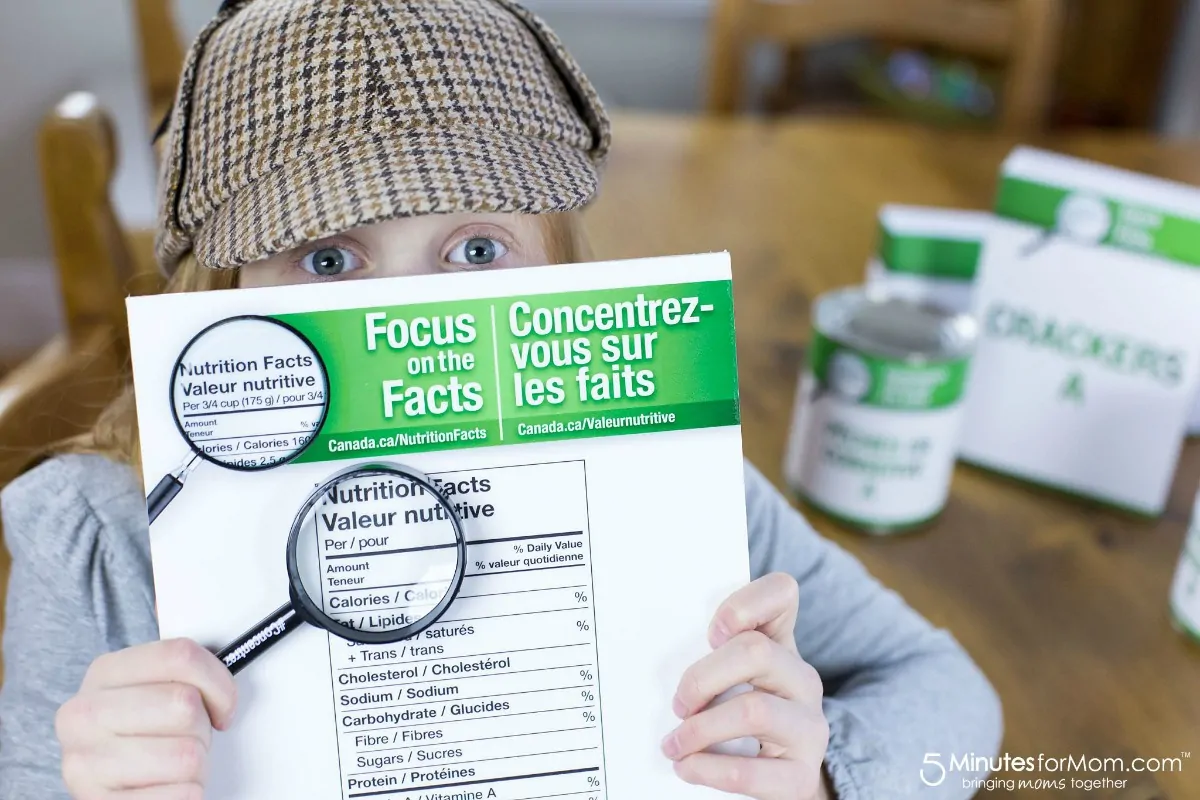 We went through the sample items and then took a look at some of the food in our cupboards.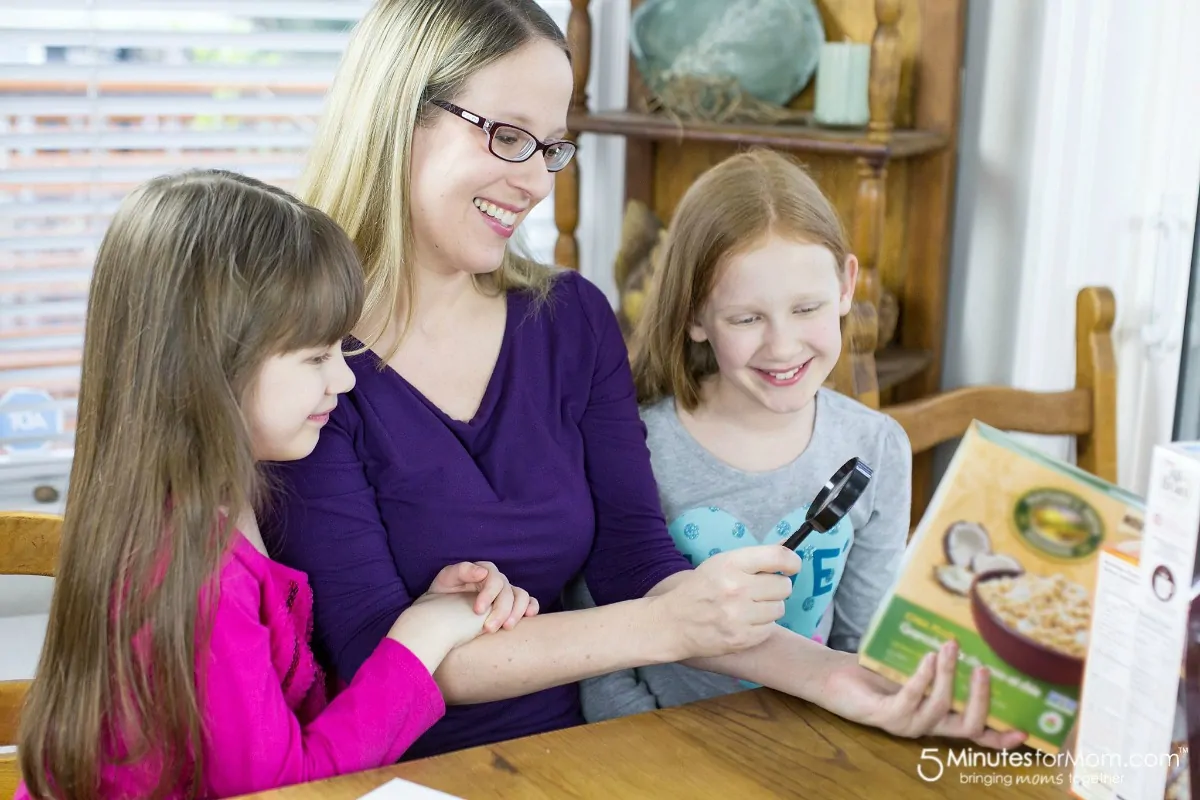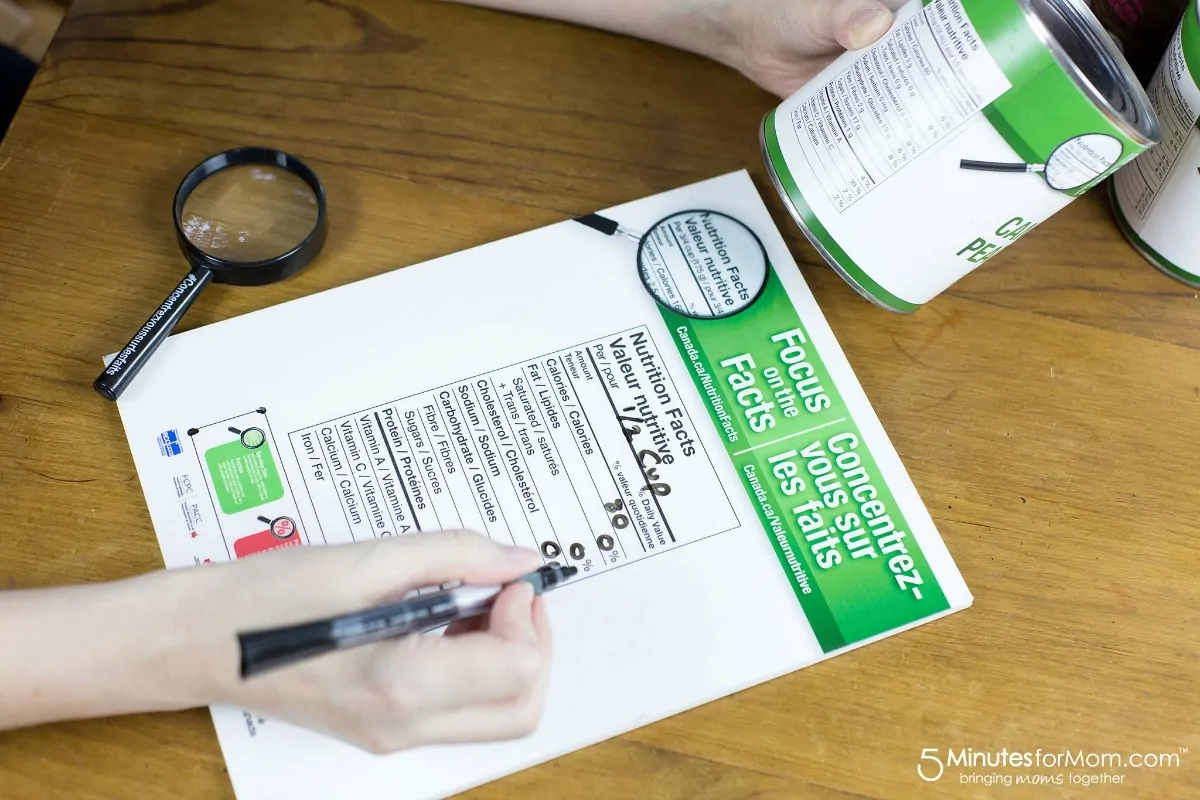 You can do the same exercise with your kids.
Take out a selection of cans and boxes of food from your cupboards and take a look at the labels and talk about what makes food healthy or unhealthy.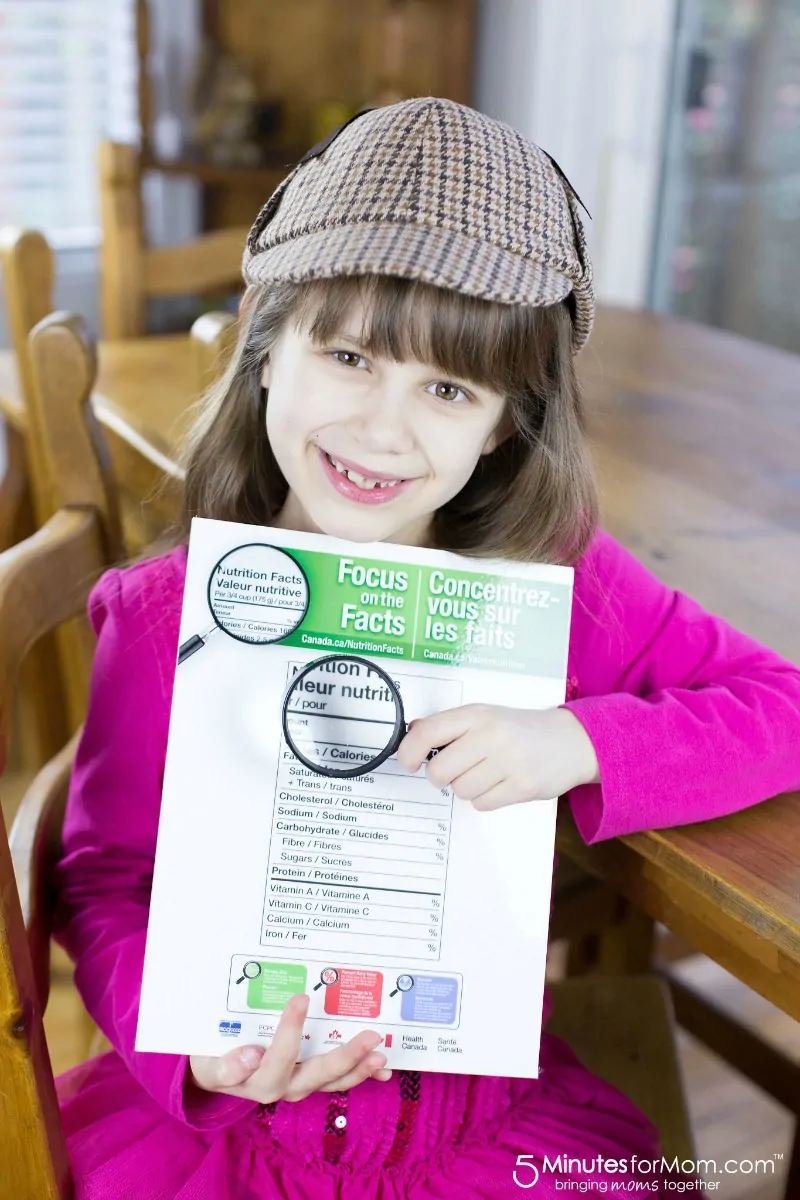 What is the Nutrition Facts table (NFt)
You can use the Nutrition Facts table (NFt) to make better food choices by starting with the Serving Size and then looking at the Percent Daily Value (% DV).
The Nutrition Facts table (NFt) can help you pick foods that have more of the nutrients you want like fibre and calcium, and less of those you don't want, like saturated and trans fats and sodium.
Make sure you first look at the Serving Size. It can be deceptive!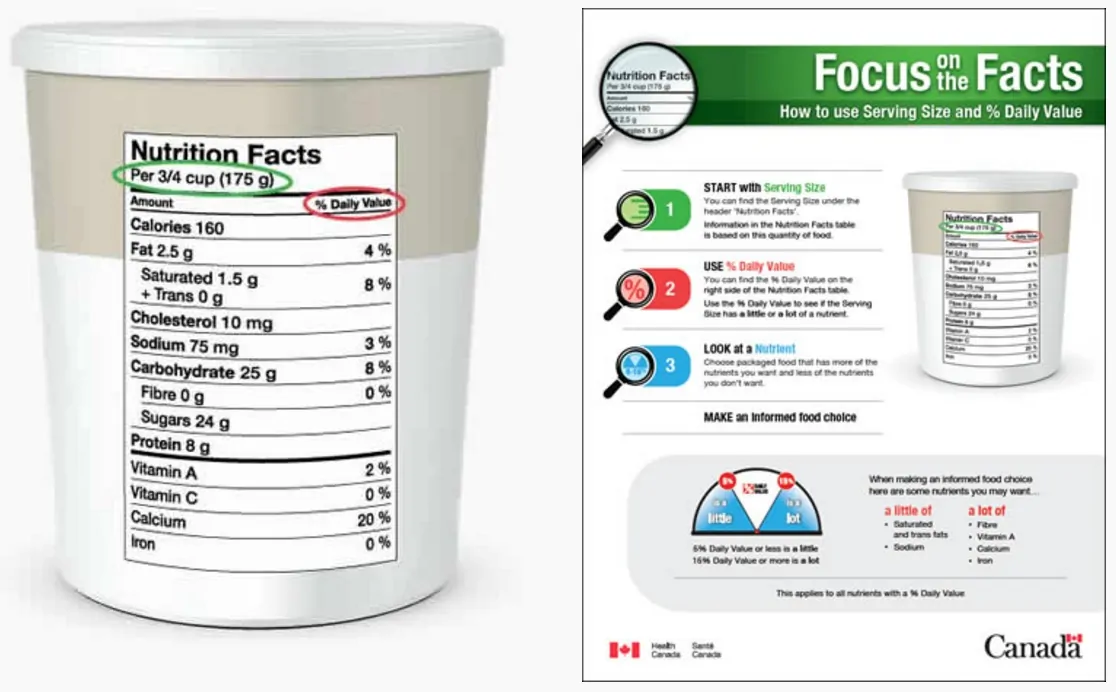 Look for the header "Nutrition Facts" and here's what you need to do…
Start with Serving Size,
Then look at Percent Daily Value (% DV) on the right side of the NFt,
Then use the % DV to see if the Serving Size has a little or a lot of a nutrient. (5% DV or less is a little and 15% DV or more is a lot.)
How to use Serving Size and % Daily Value
You can use the Interactive Tools on the Canada.ca/NutritionFacts website to help you and your kids practise using serving size and % daily value to determine the best foods to choose.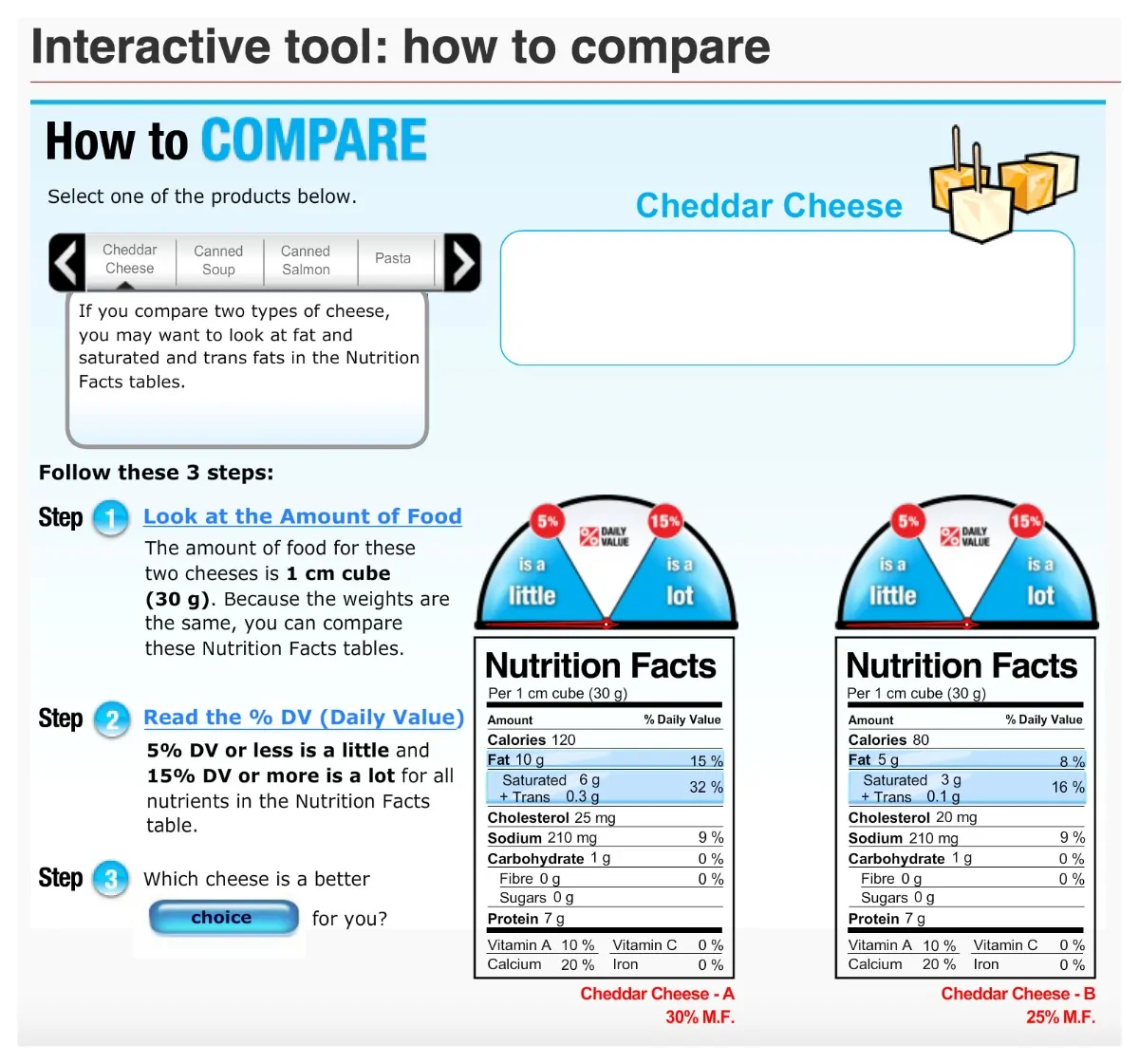 Make Good Choices Together as a Family
It is easier and more fun to eat healthy and make good lifestyle choices as a team. So get your whole family on board and "focus on the facts".
Learn more about how to read the Nutrition Facts table and its benefits by visiting Canada.ca/NutritionFacts.
Share With Your Friends
We'd love, love, love a tweet or a pin… Thanks so much! 🙂
[Tweet "Here's a fun way to teach your kids about nutrition…"]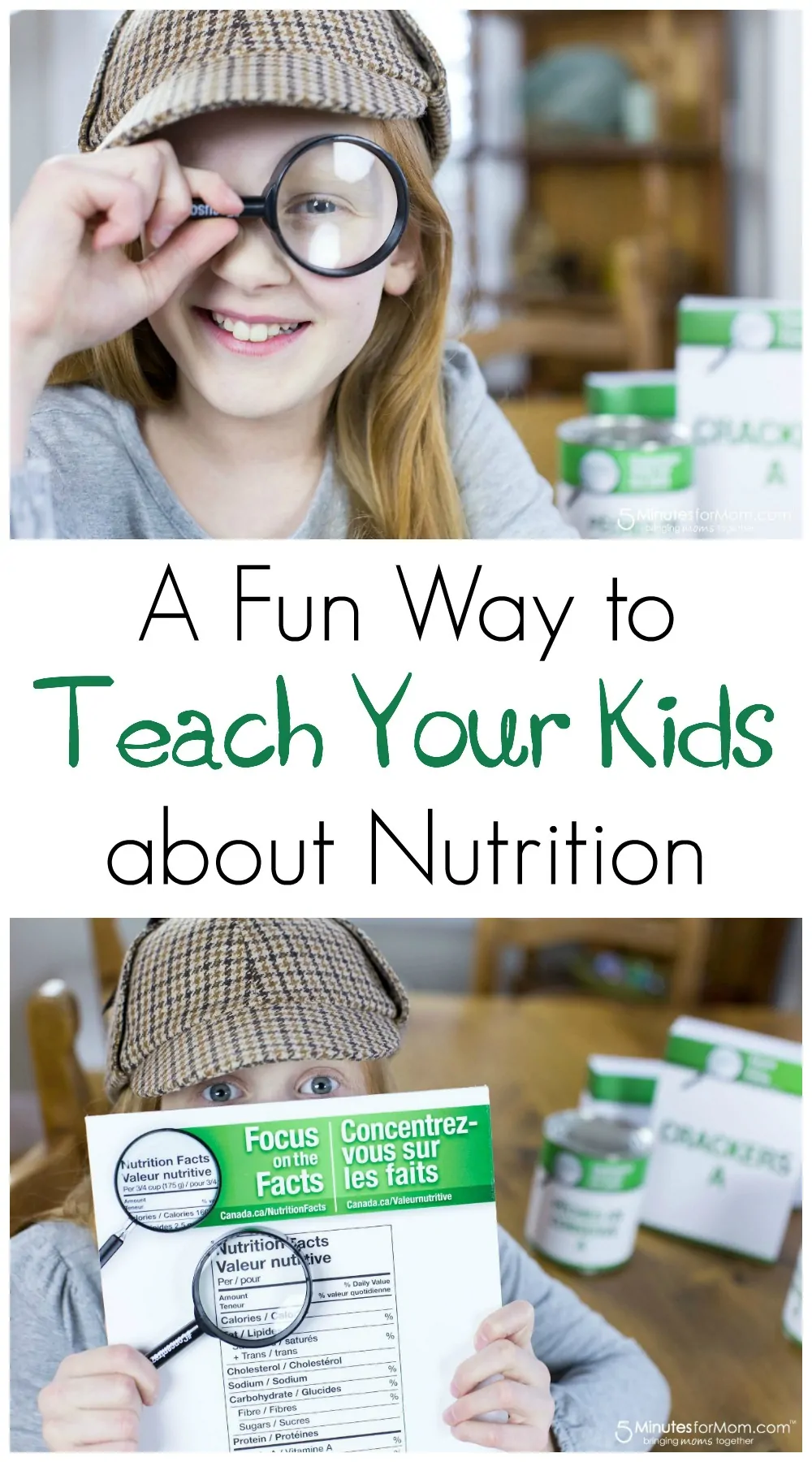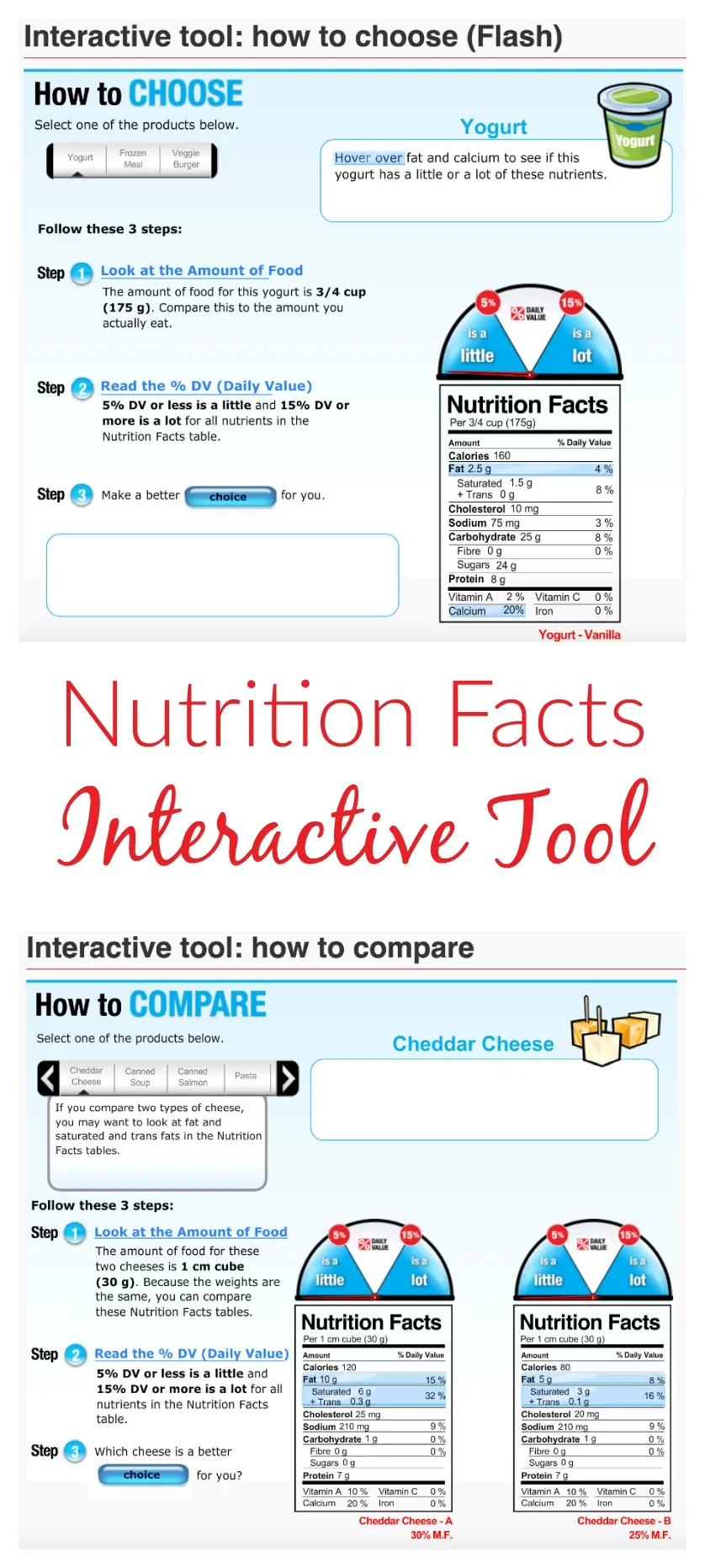 Disclosure: This post is sponsored so extra thanks for reading and sharing.
Written by Susan Carraretto, co-founder of 5 Minutes for Mom
Talk with me: @5minutesformom and Facebook.com/5minutesformom
Pin with me at pinterest.com/5minutesformom