This post may contain affiliate links. Read my disclosure policy here.
For the first time in two decades I have the rhythm of "Billie Jean" stuck in my head.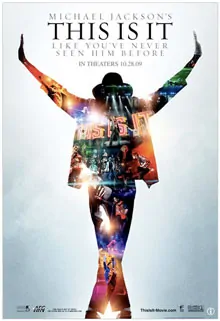 The last time I would have described myself as a Michael Jackson fan I was 10 years old. And by "fan" I mean I remember at 10 years old trying to imitate his moonwalk and tapping my foot to the beat of his famous music videos. I never purchased an album or saw him in concert.
But I've never been against him either. I simply recognized he was a talented, but very odd, genius. I didn't pay much attention to the headlines or court cases. I knew I'd never understand him or know the private details of his life, and I didn't feel the need to know.
True to my lack of attention to the MJ headlines, I didn't even know there was a movie out about him until my friend Julie recorded a video on our Say It Face To Face site sharing how her opinion of him had dramatically changed from watching the film, "This Is It."
Now, I had heard Julie rant in the past about what a freak she thought Michael Jackson was and that she presumed him guilty and basically had written him off as a terrible person. So when she told me I had to see this movie, I listened.
It's been about an hour since the credits closed and I stopped hearing his voice. But the rhythm of his music and the lessons I learned keep beating in my head.
And I bet I can hear what's in your head right now too…
"Lessons? Are you kidding? What lessons could you learn from watching Michael Jackson sing and dance?"
Well, let me tell ya… I sat in that theater and was blown away.
One lesson I couldn't help but recognize was that of leadership. Michael was an incredible leader amongst his entire team of dancers and production crew.
The mood he brought was uplifting. He encouraged and inspired his team.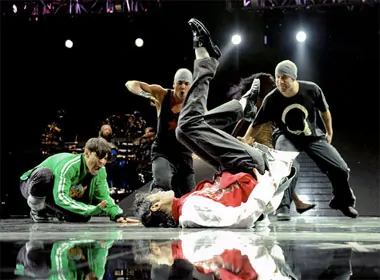 He was dedicated and determined to create an amazing experience for his fans. As the video cameras captured moments of him working with his team, we could see his attention to detail and his drive for perfection — and his love for the music.
But every word he said was kind and gracious. Even if he was correcting or suggesting a different approach, he spoke with sincere respect.
As he treated his team of dancers, production crew and other staff with respect, everyone respected him. He called them his family.
He showed love, pure honest love for his staff, friends, fans and the world.
Sadly his thin frame hinted at the hardships and physical tolls of his life. I couldn't stop thinking about how healthy every other dancer was. Each dancer's body was in perfect form, clearly well nourished and rested. But Michael looked frail.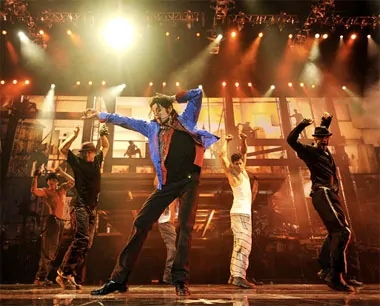 While the other dancers exerted enormous energy as they worked to move in sync with Michael, Michael danced effortlessly, his steps were organic, a natural part of his movement.
He was perfect and brilliant to watch. His body may not have been as healthy as it once was, Michael was 50 years old after all. But his connection to his music was just as powerful. He danced as fluently as one breathes.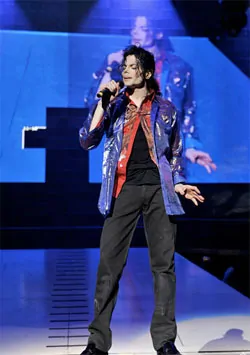 Michael's voice was strong and sweet. Even as he held back, preserving his voice for the concerts ahead, his voice was rich and powerful. I can't even imagine how incredible the concerts would have been with Michael performing at 100%. It is tragic that we will never see his "final curtain call."
As he led his background dancers through awe-inspiring performances and encouraged his musicians and vocalists to shine, Michael reminded me of an aging teacher, passing on his tricks and his trade to younger, healthier students. He had pure joy sharing his passion and it was simply beautiful to watch.
Knowing as we do that he would pass away days later, it was deeply saddening to see these final rehearsals. Filing out of the theater, I felt like I was leaving a funeral.
Michael was a genius, tormented as most geniuses are. He experienced emotions and senses on a different level than the rest of us. He lived a life we can't begin to comprehend. We didn't understand him while he was alive and we won't understand him now that he is gone.
He made mistakes. He behaved oddly and inappropriately. At times, it seems as though he had poor judgment and hurt himself and others with his actions. Some will continue to accuse him of deplorable acts. Perhaps you rage against him with fear that he hurt children. I don't judge you for that anger. Even the thought of someone hurting a child enrages me.
But in my mind there are many evil men in the world but and I don't think that Michael Jackson is one of them. I do think he was an eccentric, misunderstood artist who sometimes had difficulty fitting within the norm of society.
But I recognize that through a few video cameras following him around during rehearsals, I have learned profound lessons of leadership, respect and love.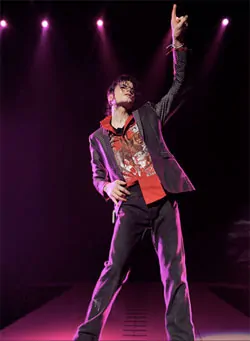 The world has lost perhaps the most talented artist of our generation. As I sat in that theater, I didn't want the movie to end. I didn't want his music to end.
It is almost unfathomable that there will never be a new Michael Jackson song, that he will never perform again.

I am so grateful that those cameras were rolling and that through "This Is It" we can be inspired one more time by the gifts of Michael Jackson.
Just to let you know, no PR firm asked us to post, nor sent us free tickets. We bought our own tickets and are posting because we want to share our thoughts. Please share your thoughts too!
We do recognize that this might be a very emotional, controversial post for some. Please keep your comments respectful of one another and free of profanity or slander. Our thoughts in this post reflect our opinions on the movie and we are not commenting on any legal issues concerning Michael Jackson.
Written by Susan, co-founder of 5 Minutes for Mom
Keep up easily with our RSS Feed.